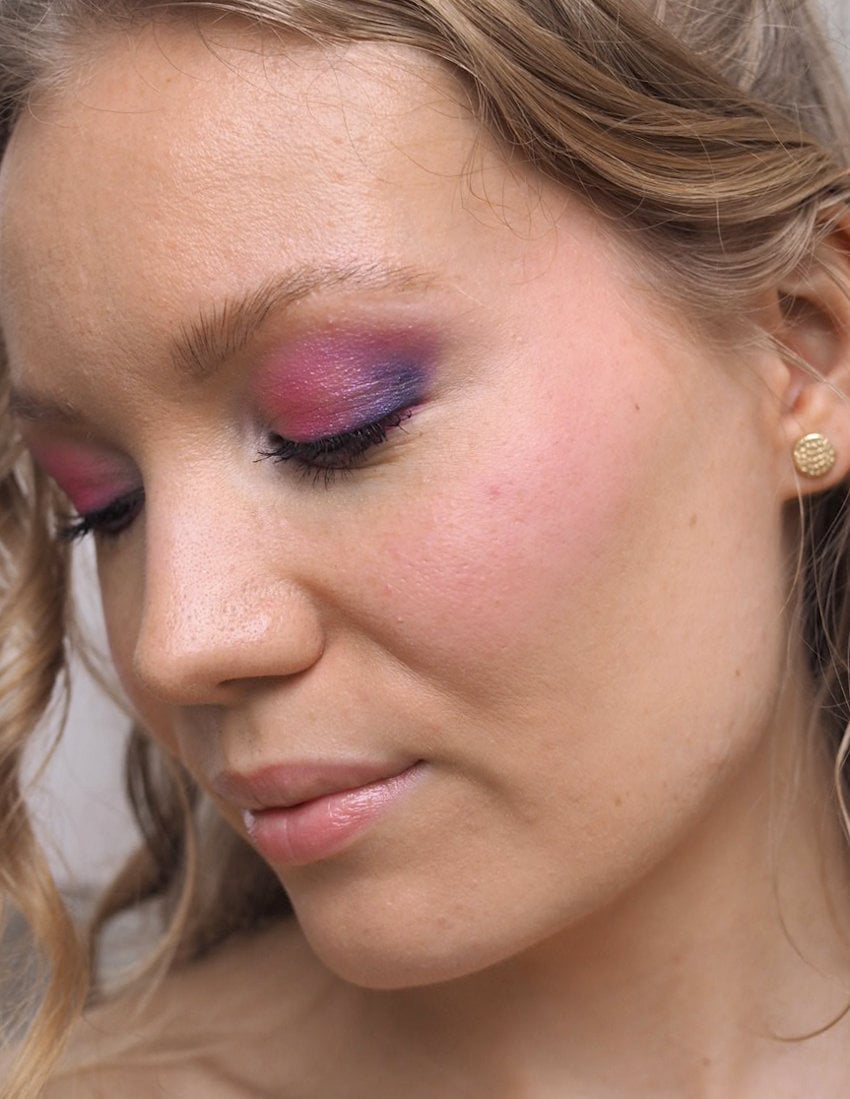 *adlink
Foundation is possibly the most important product in anyone's makeup routine. It's the key to a beautiful makeup. Once your base is nice and even, everything else looks better. Ever wondered why red lipstick looks messy on you? Check your foundation. Wondering why your makeup looks like a mask? Houston, we have a foundation problem.
In this post I'm sharing my tips on how to apply foundation and how to get a beautiful, natural-looking base. It's very simple: apply less product, use a beautyblender and choose the right foundation for your skintone. I have some product recommendations at the end of this post!
How to foundation correctly for a natural flawless finish
1: Apply thin layers.
Start small. Take a little bit of foundation and blend it to the skin little by little rather than applying just one thick layer. You can always apply more but it's not as easy to take off excess foundation afterwards. Thin layers don't necessarily offer as much coverage as you'd like – but that's what concealer is for! Concealers are usually very pigmented so they are perfect for any redness, spots or dark circles. You don't need to have that full coverage effect all over your face – just on those areas, that really need it.
2:  Use a beautyblender.
It really makes a difference. A moist makeup sponge makes the application a lot more easier. It blends the foundation onto the skin beautifully so you don't get streaks. The water in the sponge blends and thins out the foundation so you get a natural sheer finish. If you have normal or dry skin you can use a really wet sponge and if you're oily you can just spray the sponge lightly with water.
3: Blend to your neck and blend the edges well.
Start the application on the center of your face and blend towards the edges. Remember to blend the foundation to your neck as well! Actually – when you think you're done, go over the edges of the foundation again and blend.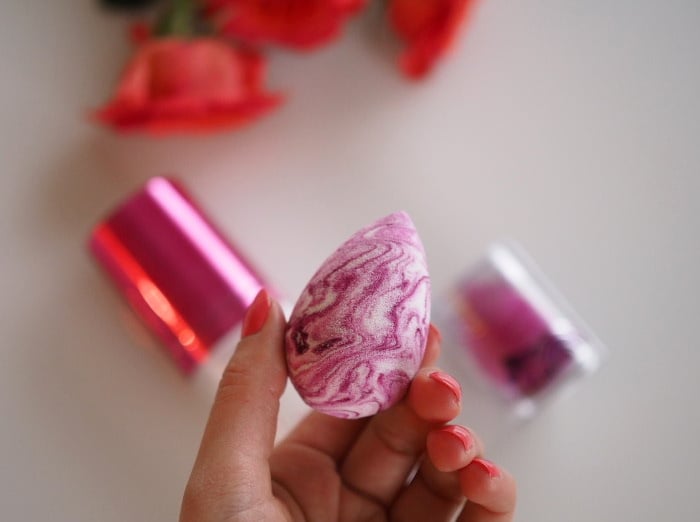 4: Show some skin.
As I said – don't cover up everything. Your real skin can and should shine a bit through. It makes the foundation look natural. Like your skin, but better. This way your foundation looks natural even when it's wearing off. You can start the application on the center of your face: on the forehead, on the nose, on the cheeks and a bit on the chin. Start there and blend with circular motions. This way you get the most coverage on the center of your face – which is what people see first when they look at you – and just a light light layer on the sides of your face.
5: Know your undertone.
It is super important you know your undertone, when choosing a foundation. Having the right undertone is actually more important than having the right color (how dark the shade is).  If you have more yellow tint to your skin, you have yellow undertone. If your skin has more light pink tint to it, you have pink undertone. If you can't really say if you're yellow or pink, you're probably neutral.
How to know if you're cool, warm or neutral? Read this post to determine your undertone!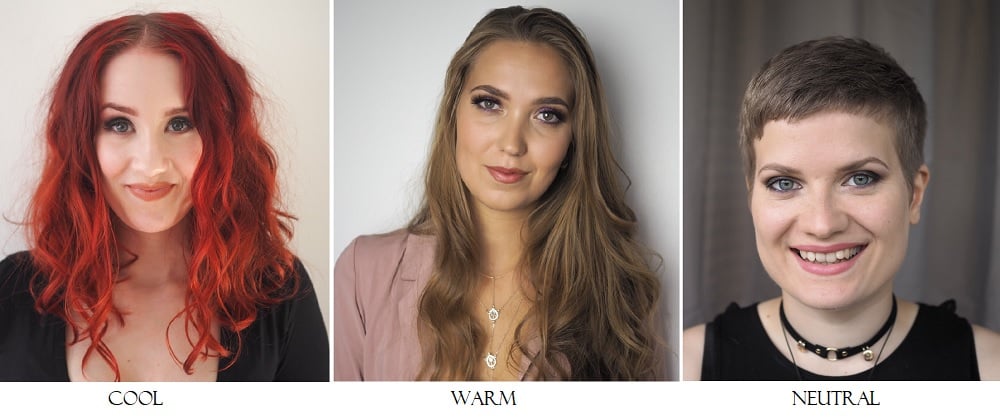 6: Try mineral makeup.
Mineral makeup offers an easy solution to almost any foundation problem. It's easy to apply with a brush and it gives you a nice coverage – you don't even necessarily need a concealer. Mineral makeup reacts with your skin temperature and "melts" to your skin so it looks extremely natural and it also gives you a nice glow. Mineral makeup (depending on the brand) is also good for problematic skin. It lets your skin breathe and it doesn't clog pores – actually it moisturizes, balances and protects it.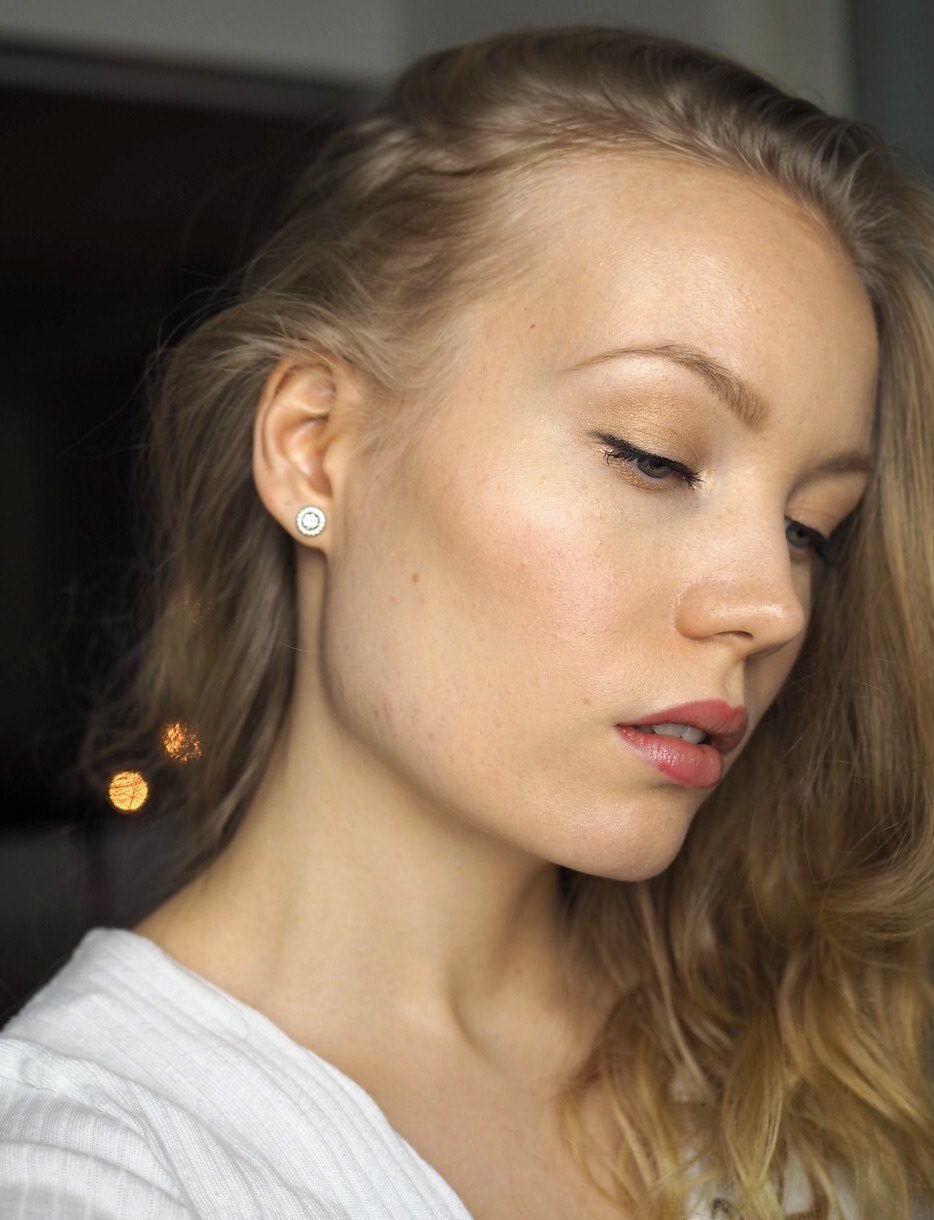 Wearing Lily Lolo mineral makeup foundation, blog post here!
Some of my favorite foundations & product recommendations
*Clarins Everlasting foundation
Quite full-coverage, long lasting, for oily & combination skin – Blogpost
*Estee Lauder Double Wear foundation
Full-coverage, long lasting, for oily, combination & normal skin – Blogpost
*NYX Total Control Drop Foundation
Light to full coverage, for all skin types – Blogpost
*Lily Lolo Mineral Foundation
Affordable, but awesome mineral makeup base – Blogpost
*Madara City-CC Cream SPF 15
Not a foundation, but a tinted moisturizer. I love this one for a super natural glowy skin. – Blogpost