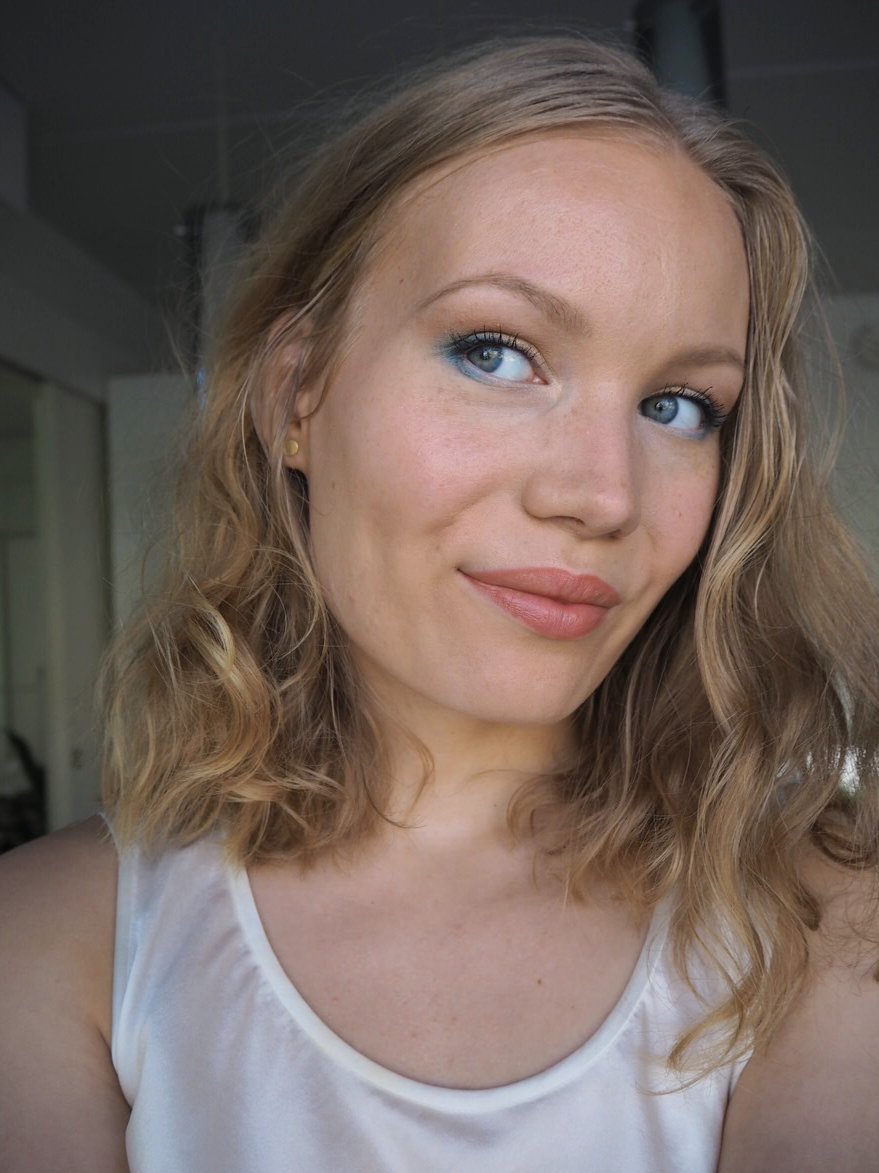 *adlink
Some things feel so out of reach, it almost feels pointless to pursue them. Such as, growing out your natural hair color.  I know, deep. I've thought about it so many times. And so many times I've just given up. Or made a compromise of "just" adding highlights.
But of course it's possible to grow your natural hair color. And I managed to do just that! In the photo above you'll see my natural color. It's pretty awesome. But also – it's not that magical. To be totally honest, I'm sometimes dreaming of adding blonde highlights again (but I think I'll still stick with my natural color).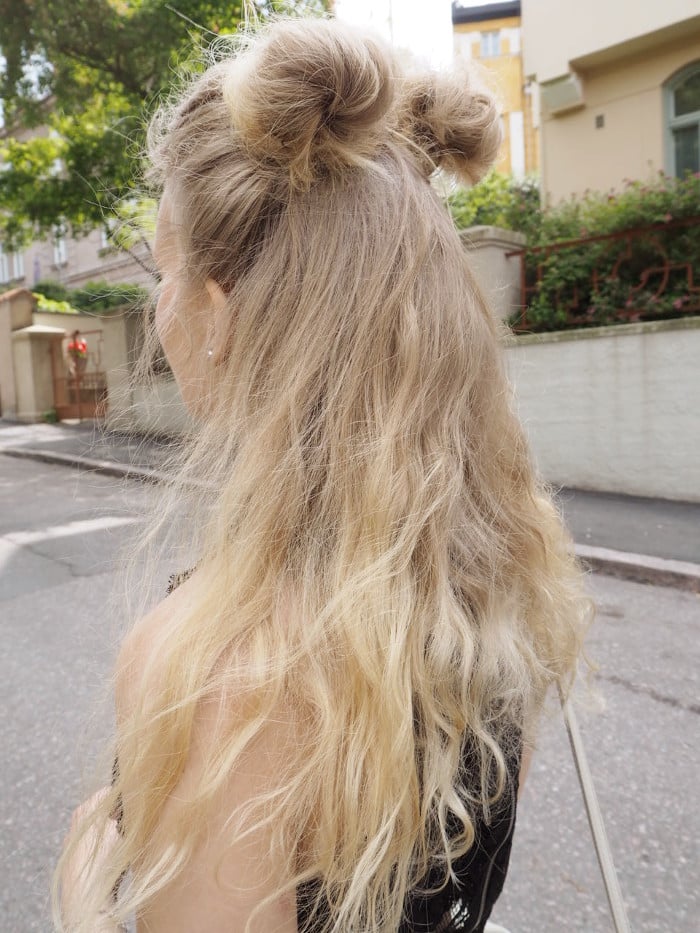 How I grew out my natural hair color
I would say that three things helped me to get to my goal.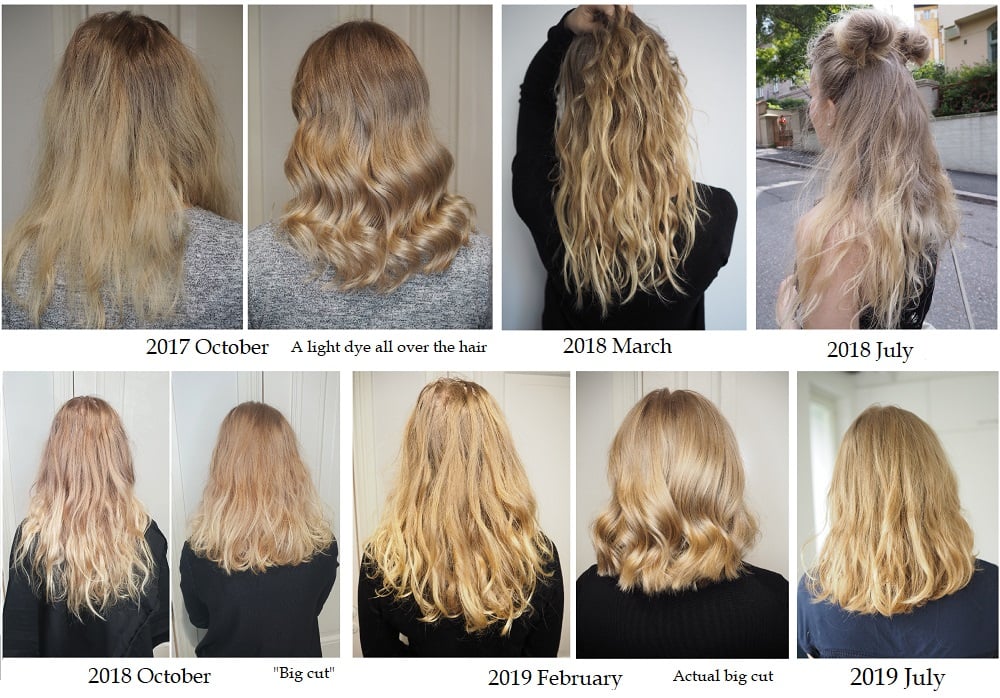 First of all, my natural color wasn't that far off from the dyed blonde color. Okay, it was pretty off, but it was easy to make it look intentional, like a dip dye. Luckily that's been in fashion too (haha). At first my hairdresser actually did apply a light dye all over my hair to make my roots blend in with the lengths better. So maybe dye your hair first, but get the color as close to your own color as possible.
Second – I cut my hair regularly and I made two big cuts. Cutting your hair short might seem scary, but it's worth it, because it gives a nice kick start to the project. If going short is too scary, cut at least a few centimeters regularly. Growing your hair long is cool and all, but damaged goods are not that good, really. Get rid of your dry ends.
And finally – I started to treat my hair the curly girl way. Meaning, I stopped heat styling and started to be very gentle with my hair care and styling. I love curly hair and I was happy to welcome my natural curls – in any color. I haven't even really thought about my hair color, just my curls. And my hair has grown without me really noticing. And curls also 'hid' the line between my natural color and dyed blonde. So I guess my advice would be to wear your hair curly, if possible (but don't heat style it all the time!).
Read also:
Naturally curly and wavy hair 101 – Naturally Curly Hair Routine
1,5 years on the Curly Girl Method (kind of)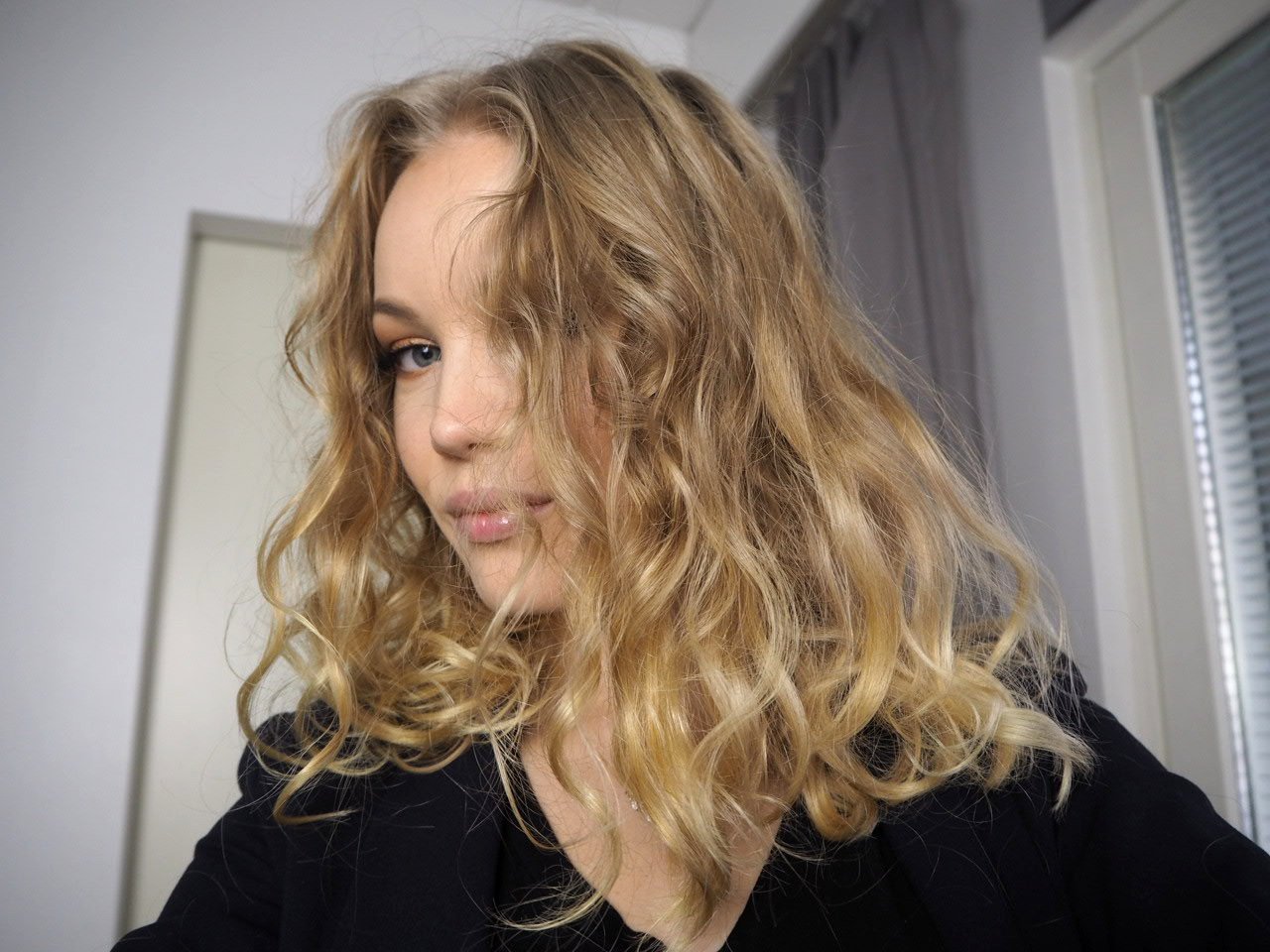 My natural hair color – more nuanced than I thought
Having my natural color is pretty cool. It's hard for me to describe the color, because it has different tones and colors in it. Which I did not anticipate. I just thought that it would be one color, all over. But it actually has natural highlights from the sun, it reflects the light making it look lighter and darker depending on the lighting. It's also a mix of warm and cool. The top of my hair is quite warm, which leads me to think that sun makes it not only lighter, but warmer.
One of the biggest benefit of having my own hair color is how healthy my hair now is. It has a lot of shine and it doesn't feel dry. It's almost too sleek now, making my curls more and more like waves.
I think I'll keep my color for now. I want to see how long I can grow it, now that I'm not dyeing it. And maybe, just maybe, I'll add some highlights in the future. Who knows? I certainly don't.
My tips for growing out your natural hair color
Cut it regularly. That way it looks healthier and stronger.
Get it toned/dyed with a gentle dye by your hairdresser. That helps to smooth the line between your roots and your lengths.
Use conditioners or toners to maintain the hair color. For example, my natural color is a bit ashy, but when I dyed my hair blonde, it got yellow very easily. Silver shampoo helps to make your roots match your lengths.
Be gentle with your hair! My top two tips for this would be skipping heat styling and drying your hair with special hair towels. I swear by *Aquis hair towels, which absorb the water from my hair 50% faster than a regular towel and give me a lot of shine.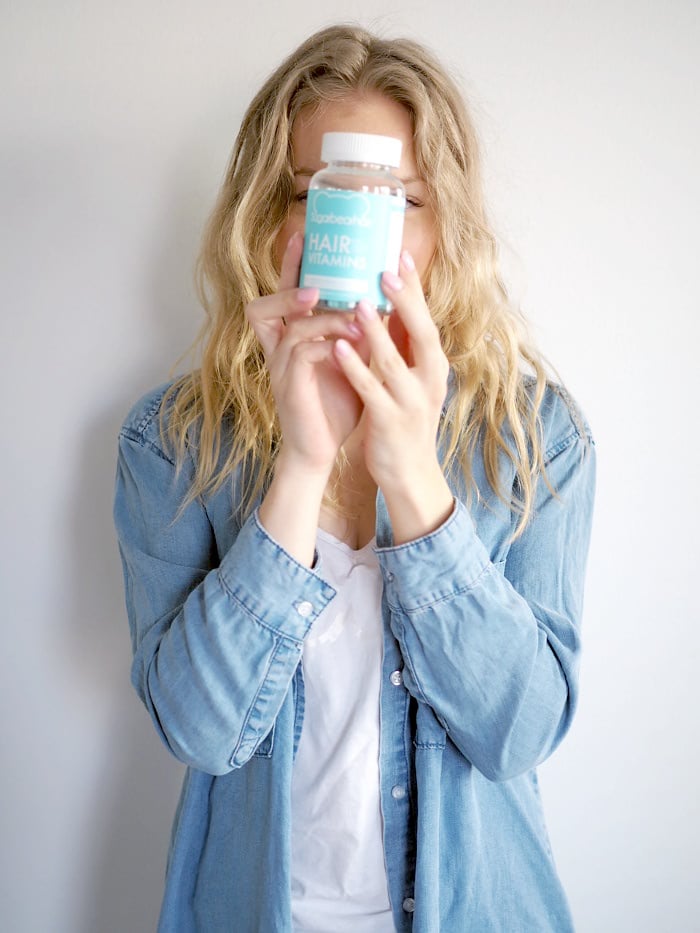 And if you want your hair to grow faster, you can
Eat biotin. It really helps hair growth, while also strengthening your nails and lashes. I really liked *Sugar Bear hair vitamins, because they taste like candy. I also noticed a change in my hair in just a month! Read my full post here.
Try serums, that help your hair growth. I've tried Hair tonic from O'Right, which contains caffeine, and I honestly feel like it helped my scalp and hair growth. I made a blog post about it here. And all in all, treating your scalp helps hair growth! Massage it and moisturize it every once in a while. I like to apply *aloe vera gel to my scalp. Aloe Vera is great for itchy scalp and dandruff. It's soothing and hydrating and it promotes hair growth. It's also nice, because it absorbs nicely to the skin and doesn't leave my hair oily.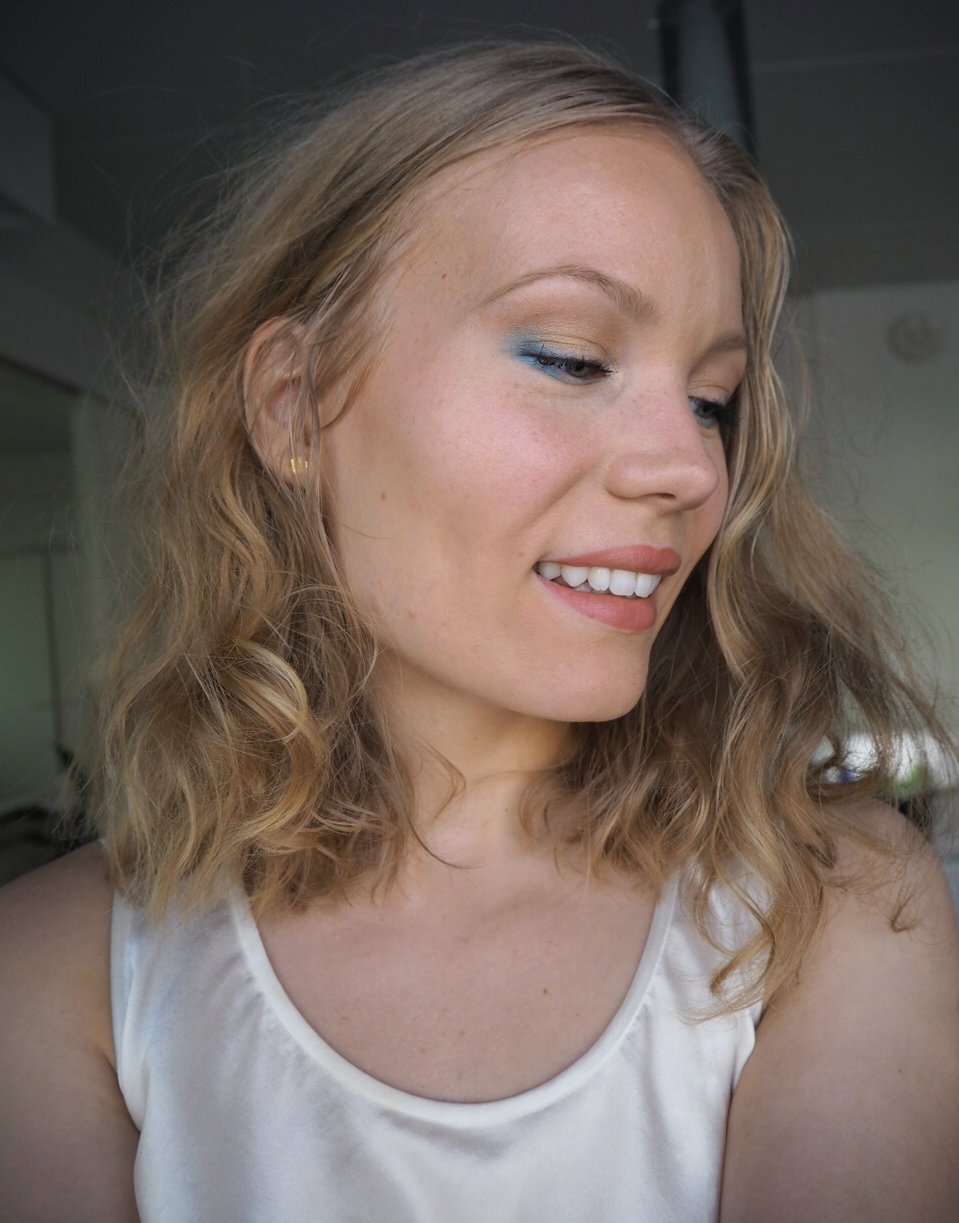 P.S. Makeup details: I'm wearing *IsaDora's Twist-Up Gloss Stick in the shade Milk 'N Chocolate on my lips and *NYX Perfect Filter Palettes (Marine Layer & Golden Hour) on my eyes. Love that pop of blue in the outer corner! Skin is *Madara's City CC in the shade Medium Beige, as usual.
Have you ever thought of growing out your natural hair color? Or have you managed to do it?