I love a good surprise. Especially if it contains cosmetics.
I know of three beauty boxes that are available in Finland – Livbox (which is very inexpensive but not very thrilling), JolieBox (which includes only eco products so it should be nice) and this beauty box that I got from Bearel. Bearel is this Finnish webshop that offers South-Korean skincare and makeup products. I'm interested in Asian skincare so it's been exciting to test products and their beauty box is a great way to try out new products and get to know new things.
This box costs 45 euros which sounds like a lot but – let me tell you – it's worth it. It's actual worth is 60-80 euros and it contains awesome products with great content. Asian skincare products use a good amount of natural ingredients in them (like all cosmetics really) combined with high technology. All new skincare things seem to come from Asia, am I right? I've looked through the products' INCI-lists and I am convinced. Most of the products don't include mineral oils, parabens or alcohol.
Anyway – let's unbox and see what South-Korean products there are here!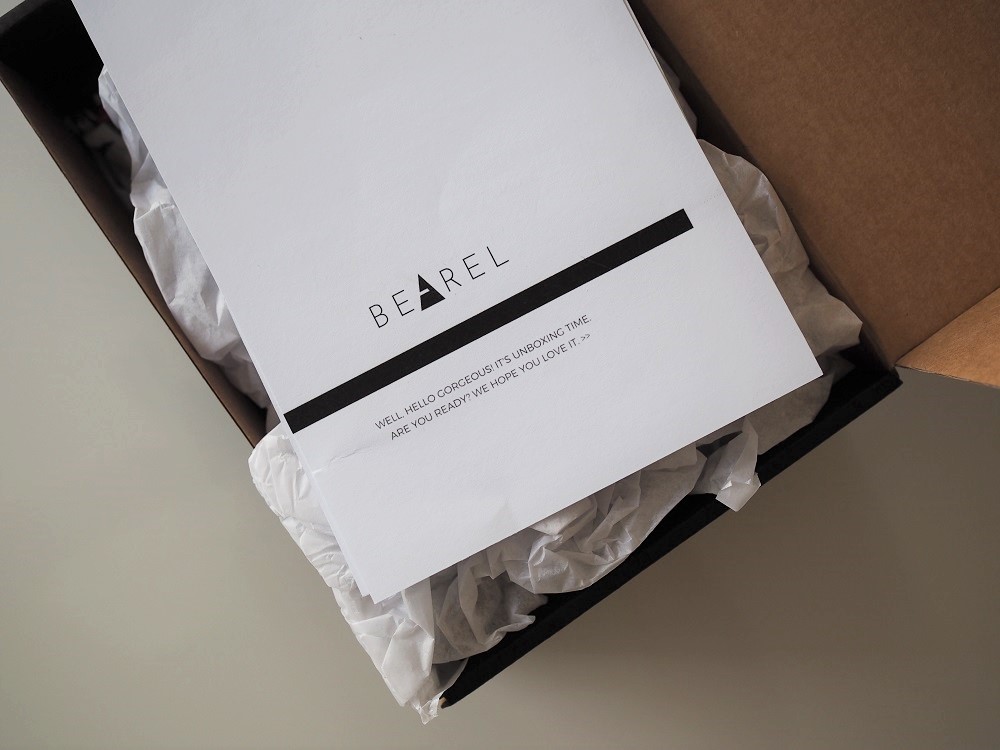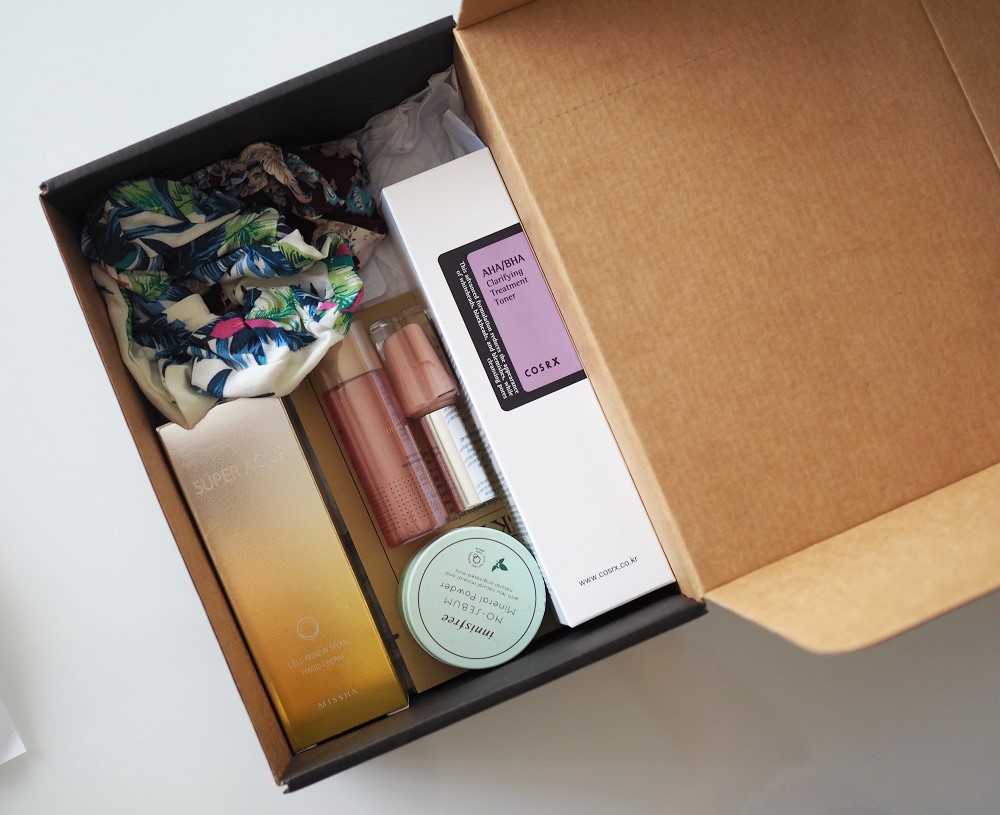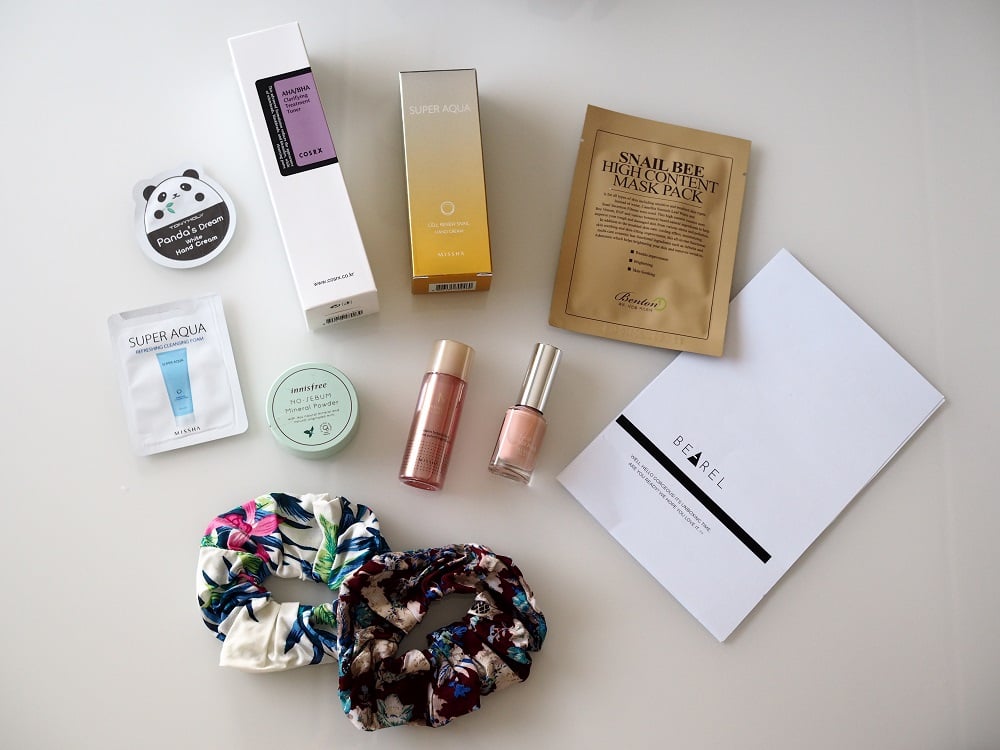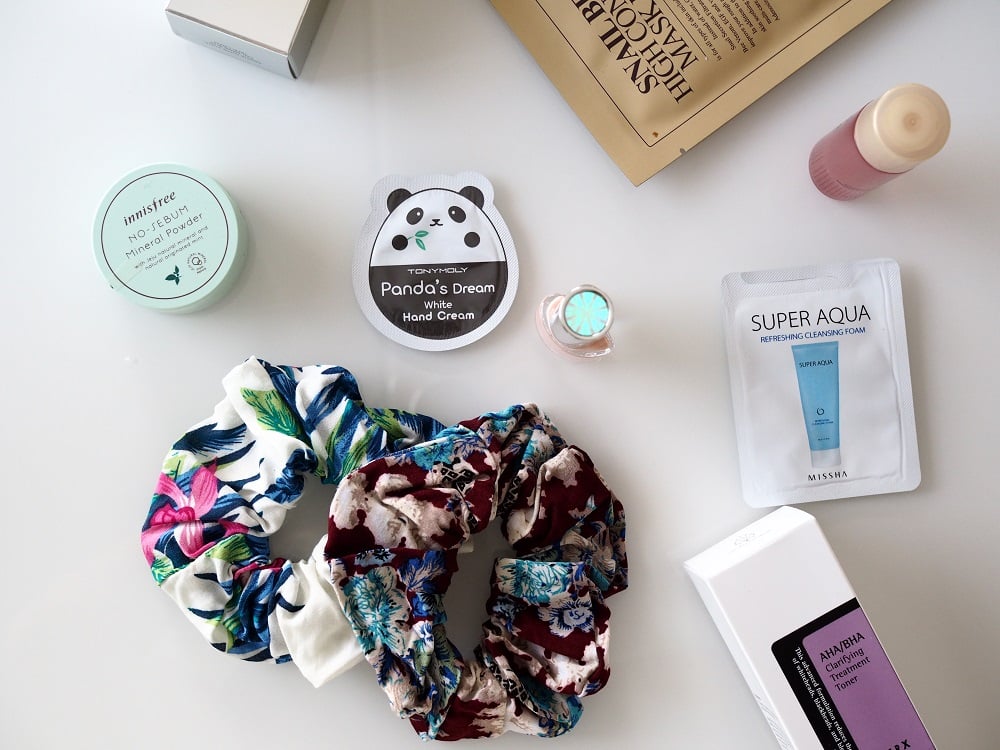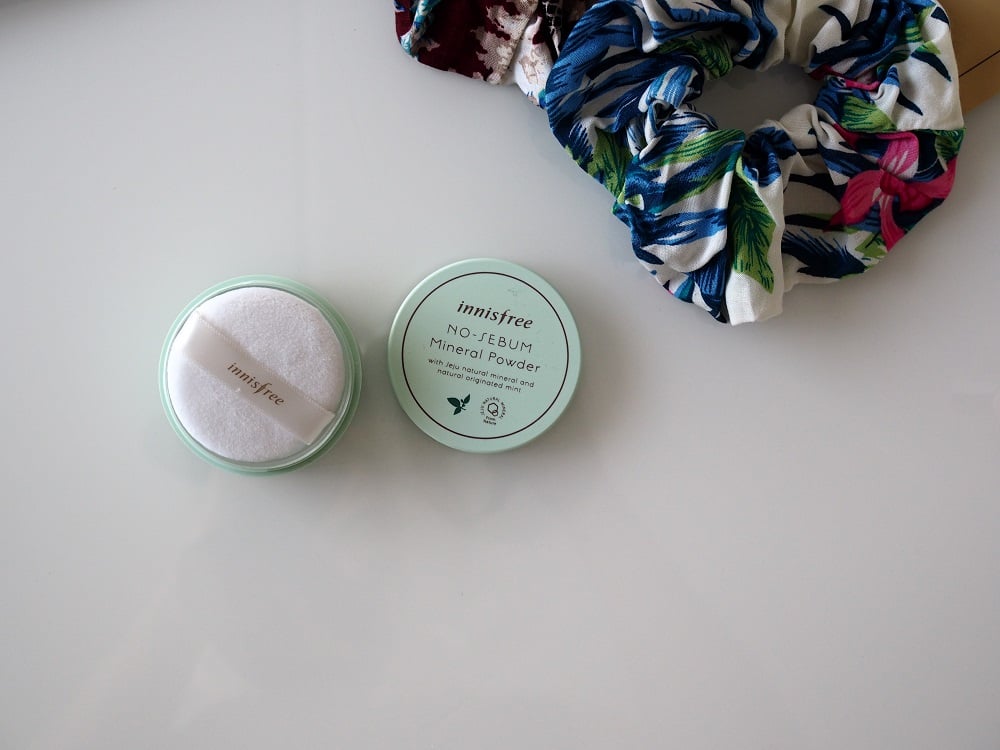 These were the products:
COSRX – AHA/BHA Clarifying Toner
A toner that suits all skin types. I love a good AHA/BHA product and think that they really help with clearing up the skin and making it look younger and brighter. A chemical exfoliator keeps your pores clean and helps to prevent blackheads or spots. I'm still on tretinoin so I can't use this yet but I can't wait to try this out!
Benton – Snail Bee Mask
I love sheet masks. They're a wonderful luxury to my skin regime. They don't need rinsing off so all the ingredients can just absorb to the skin and work their magic. The sheet dries out after 10-20 minutes and you can just throw it out and pat the excess product into the skin. This particular mask was lovely – it was really refreshing on a monday after a long weekend. It left my skin moisturized, soft, glowy and it evened out my redness.
Innisfree – No-Sebum Mineral Powder
A mineral powder that has mint in it. This made it to my favourites quickly! I  love the packaging – it's cute and handy. The powder is really fine and feels amazingly soft on the skin. It's easy to apply, it works great and I love the scent.
Missha – Super Aqua Snail Hand Cream
A very light and quickly absorbing hand cream that includes snail extract. My hands get irritated of the constant washing  and sometimes develops rash and I've noticed that snail serum helps them to heal quicker. This hand cream keeps my hands healthy and soft. I use it every evening. I love the packaging of this also – Missha seems to have good products and nice packaging!
Missha – Perfect Deep Cleansing Oil travel size
A good makeup cleanser is very important in skincare. An oil cleanser is a really good option 'cause oil dissolves makeup and sunscreen effectively. Oil cleansers work for all skin types from dry to oily. This oil cleanser contains for example tea tree oil which is antibacterial and calming. I love this product and I'm gonna buy the full size as soon as I run out of philosophy's purity. It's been my holy grail makeup cleanser but this is just as good and it's cheaper!
2 x colourful hair donuts

.. I mean hair donuts can be cool, right? I'm bringing them back! I think these are pretty and I've used them every day ever since I got them. My sisters said that they don't even look that bad on me. I'm sure they're secretly jealous. These feel super comfortable and soft. Please tell me I'm not the only hair donut fan out there? The more colourful the better?
+ samples for example that super sweet panda hand cream!
Bearel's beauty box is only available in Finland so I will not get into that any more but if you live in Finland and are interested – you can find more info by clicking here.