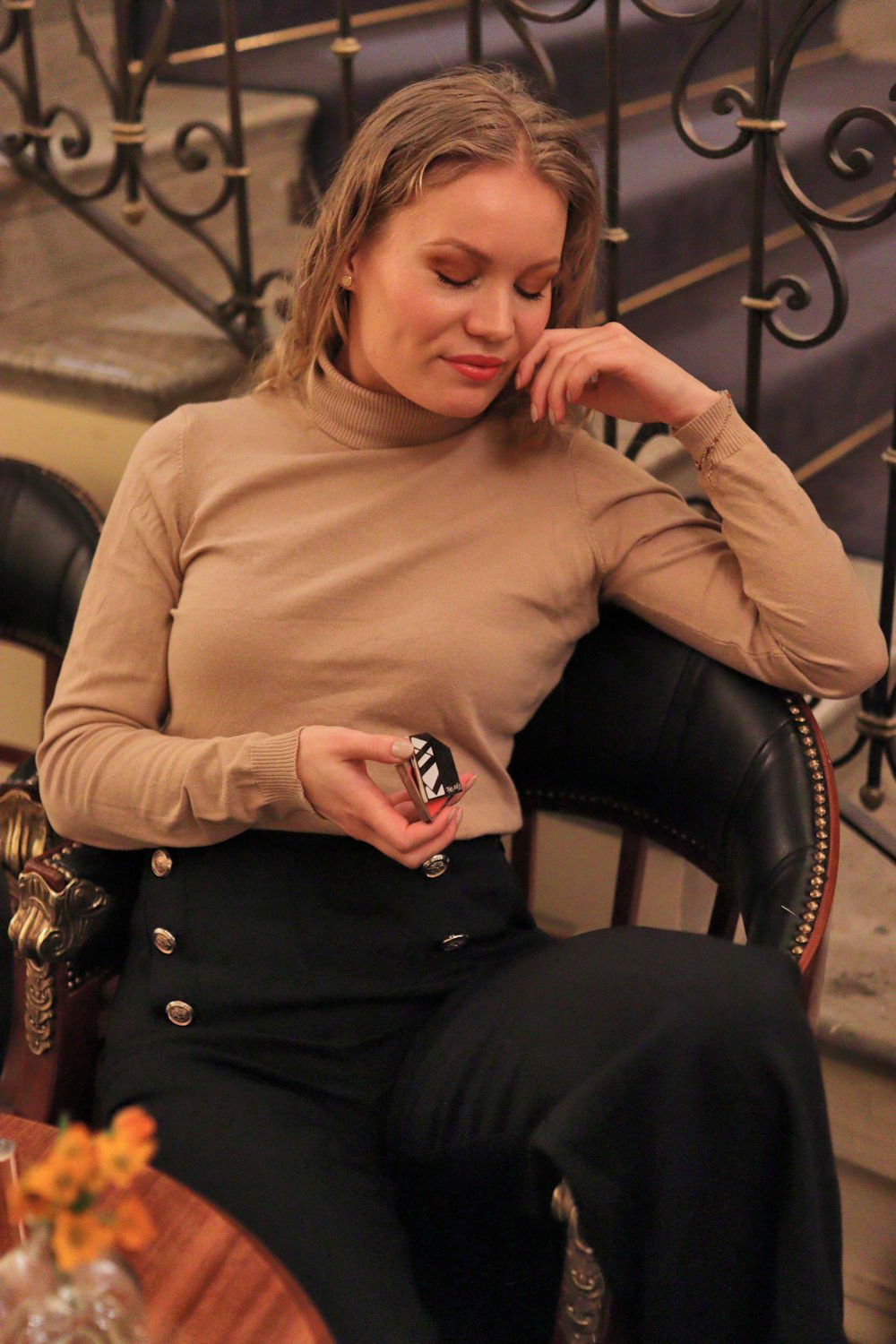 *adlink
I prefer high end makeup, because I find it performing better. I notice the price difference in consistency and quality. When the product is done right, it's super easy to blend and it lasts well.
But I don't think you need to buy everything high end. In this post I'm telling you which three products I would invest in – and what products you can totally get on a budget!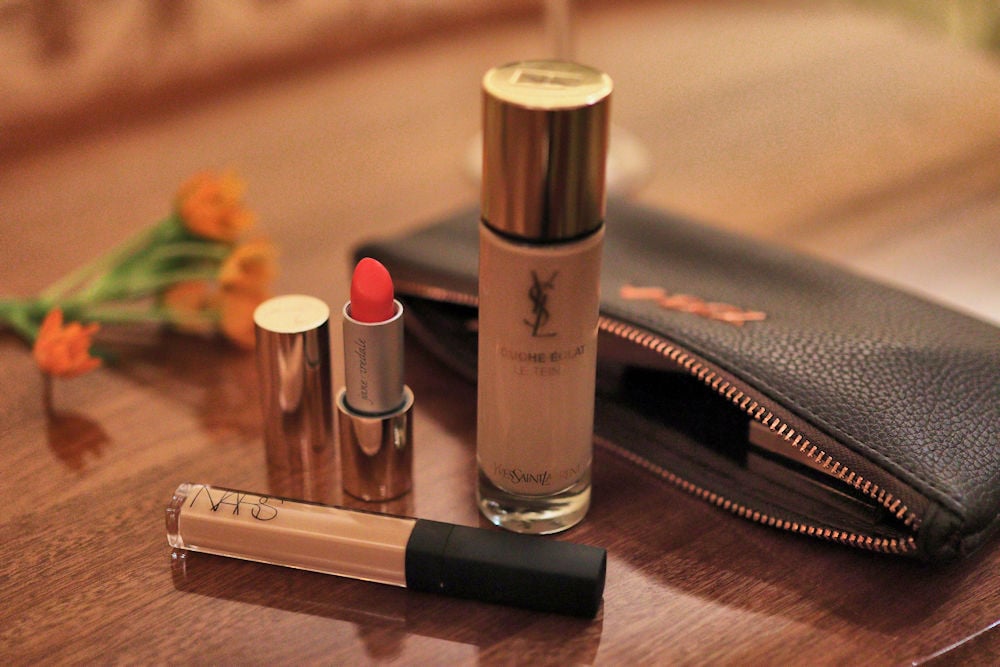 Why you should invest in high end products
High end brands usually have more skincare benefits and better ingredients. I'm quite strict on my skincare and I think of my makeup as the extension to that.
This is why I think you should invest especially in your base products. I would pay a bit extra for these three products: foundation, concealer and lipstick. Those are the things that basically go onto your skin first.
Packaging is also important. Beautiful packaging is part of the experience. I love makeup in general and think of it as self-expression and self-care, so I don't mind spending money on that.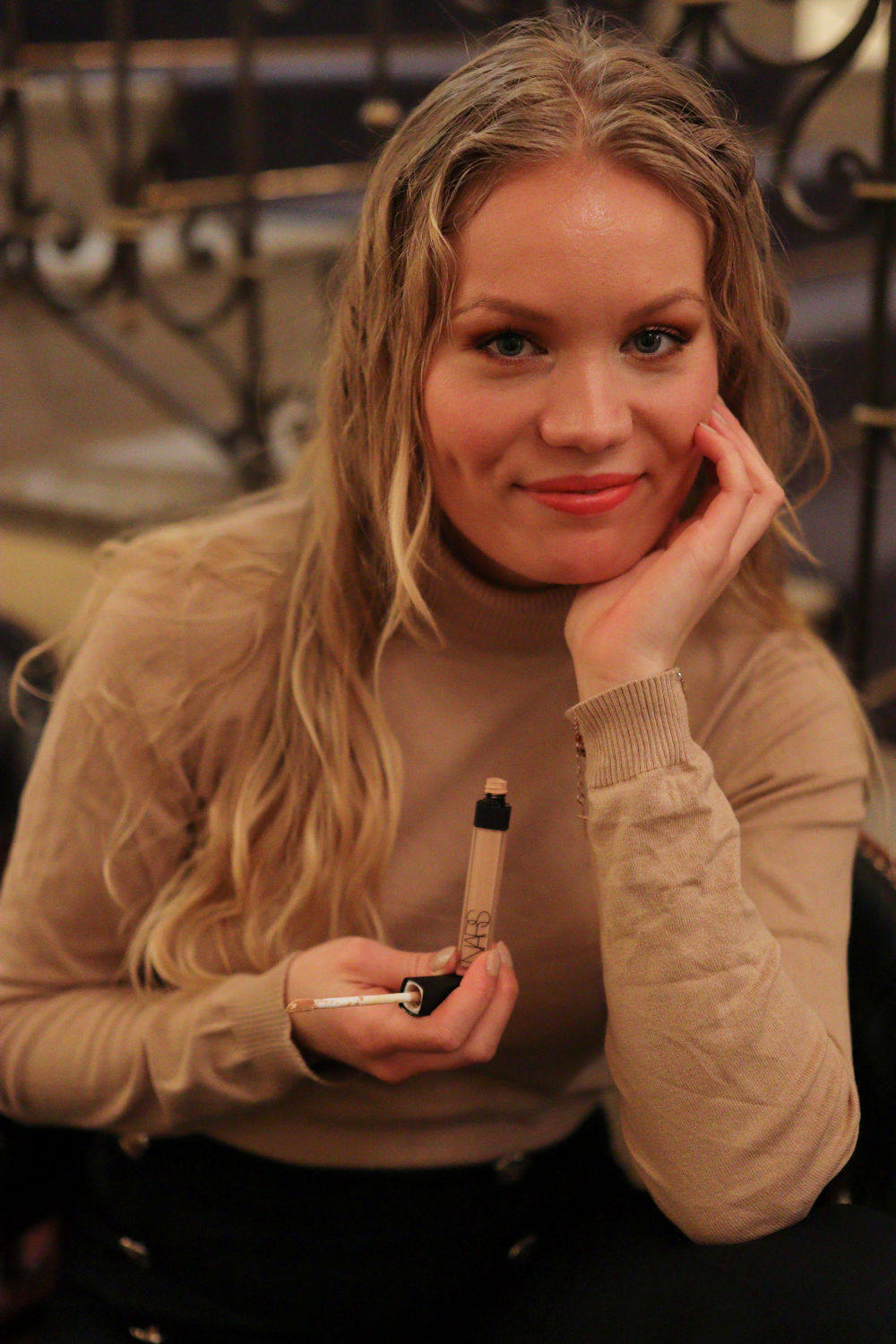 High end makeup you should invest in – Foundation
I have combination skin, which can be tricky to take care of. I can't use just anything on my skin – it needs be suit both the oily and dry areas of my face. Having had bad acne and very oily skin at times, I know this from experience. With problematic skin the more expensive foundations usually just work better than the cheap ones.
So your skintype also has a say in this. If you have normal skin, maybe you can get away with a more affordable foundation. But the other thing I notice about high end foundations is that you need less product. They are usually very pigmented and a little goes a long way. So who knows – I might actually be saving money buying high end foundations.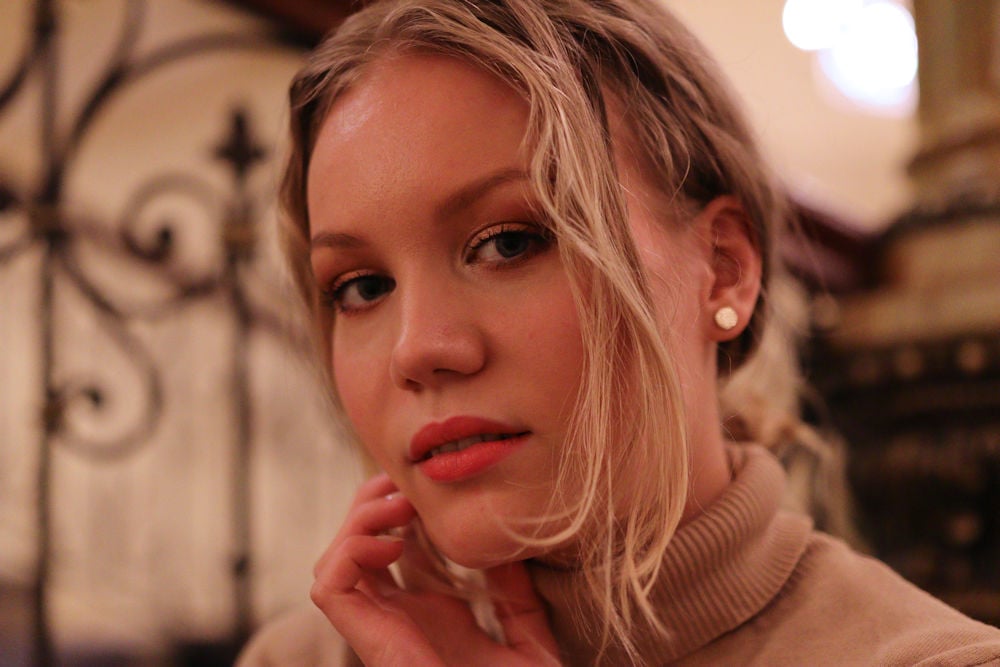 Clarins Everlasting Foundation+
Review with before & after photos
*Estee Lauder Double Wear Stay-In-Place Makeup $43
Review with before & after photos
Clarins' foundation is one of the best for oily or combination skin, because it has great coverage and lasts super well. Yet still, it reflects light and doesn't look heavy on the skin. Estee Lauder's Double Wear is another good option if you want lots of coverage and good lasting power.
*YSL Touche Eclat Le Teint Foundation
Review with before & after photos
Nowadays I love a good glow and my skin is not quite as oily as it once was. So I really like foundations that are very lightweight, glowy – yet offer good coverage. This foundation does not last quite as well as the ones mentioned above, but it still lasts well, especially with a quick touch up. I'm wearing this one in the photos.
*Madara City CC
Review with before & after photos
My current favorite "foundation" is Madara's City CC Cream, because nowadays I prefer a very natural looking skin. The CC-cream is  eco-certified and cruelty free. It also contains great natural ingredients like aloe vera, hyaluronic acid and sea buckthorn extract. It has a creamy consistency, which really sticks to my skin and lasts really good as well.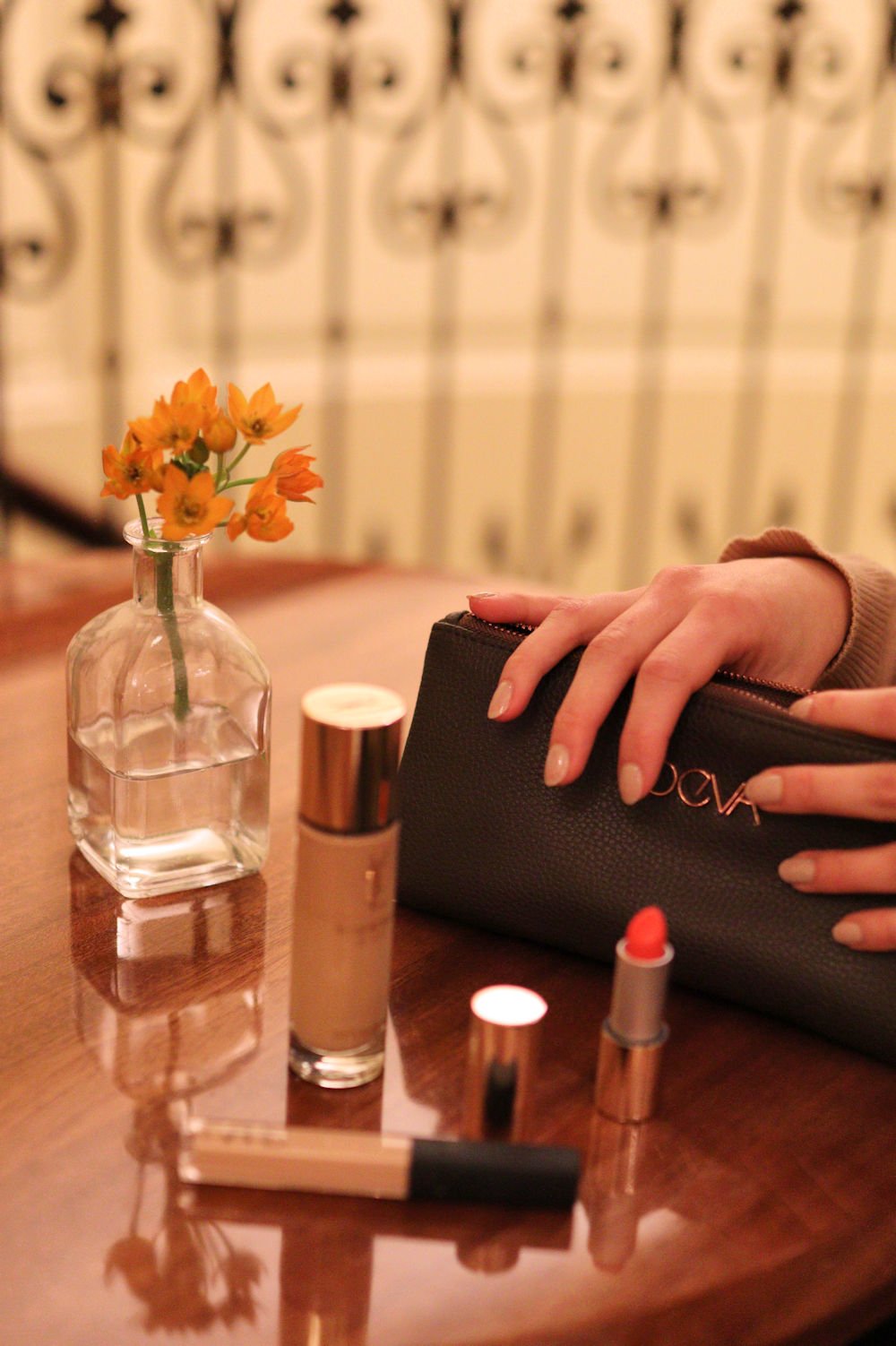 High end makeup you should invest in – Concealer
Concealer is almost like a compressed foundation that you need in specific areas on the face. I'm pretty sure most of us want to hide our dark circles and that's probably the most common "problem" we seek help for.
I've tried many concealers, both drugstore and high end. I truly feel like the high end products work better. They are creamier in texture, they are easier to blend and they don't enhance the little wrinkles around the eyes. I've also noticed a lot of the drugstore concealers have a weird cheap scent, whereas high end products are scentless or have a pleasant scent. (Though I totally agree that some luxury brands add too much scent – these things are not written in stone.)
My absolute favorite concealers come from NARS. I love their Radiant Creamy Concealer, which has a lot of pigment (great coverage), but still very blendable creamy texture. I also like the Soft Matte Concealer, which is great for spot concealing.
*NARS Radiant Creamy Concealer $30
*NARS Soft Matte Concealer $30
Another concealer favorite of mine is Madara's Luminous Perfecting Concealer. It's not as pigmented as the NARS one, but I actually like the thin consistency. It doesn't get into the fine lines under the eyes. If you have dry skin and like a thin consistency, this might be the one for you. Madara is also cruelty-free.
*Madara Luminous Perfecting Concealer $24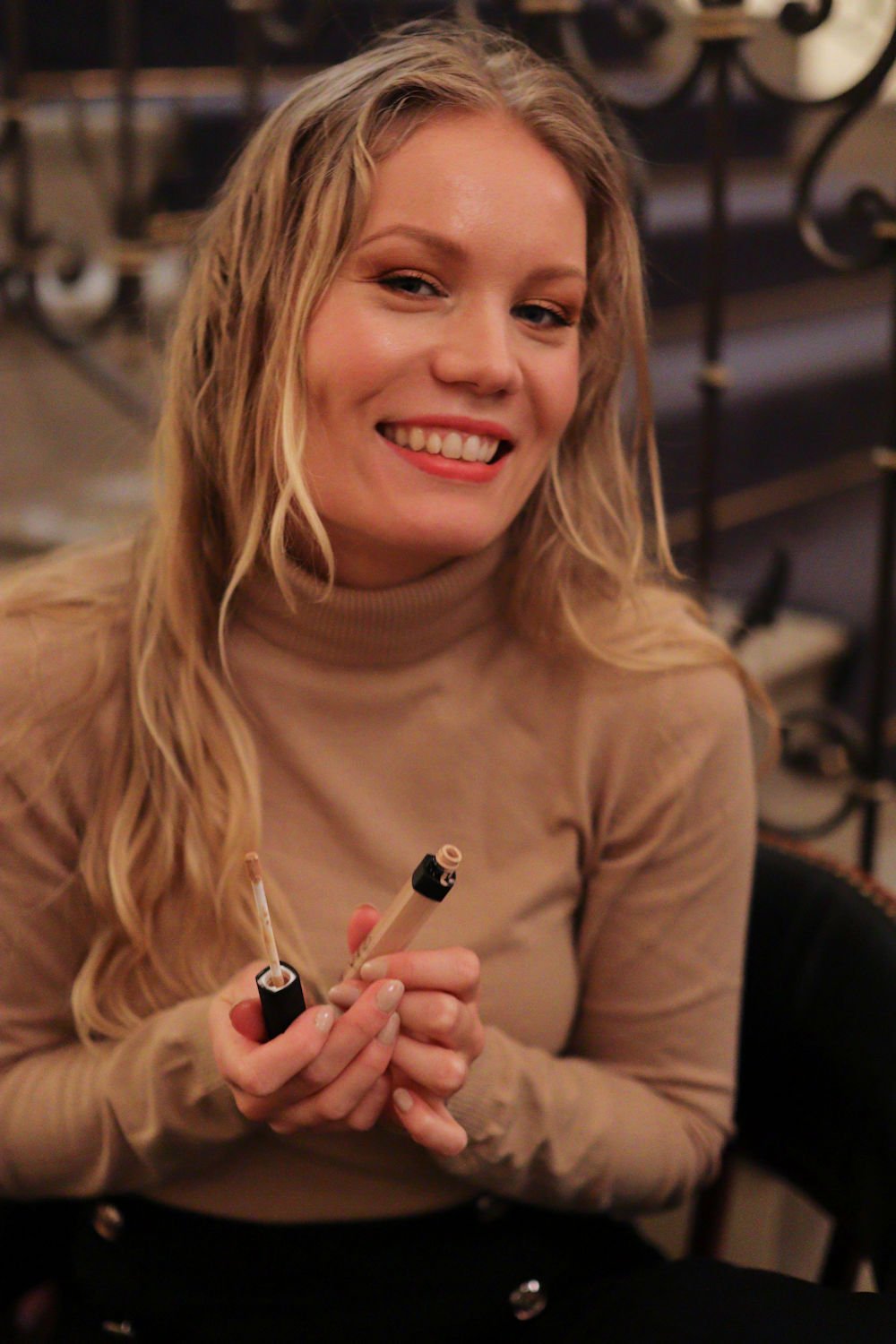 High end makeup you should invest in – Lipstick
The most important thing in lipstick to me is that it feels comfortable on the lips. I also like it to have a luxury feel when I apply it and have it in my bag on the go.
High end lipsticks (especially ones that are made with mostly natural ingredients) usually have great moisturizing ingredients. They also have a lot of pigment and last well.
*Zuii Organic Lux Lipsticks ~ 30€
*Jane Iredale Triple Luxe Lipsticks $35
My favorite lipstick formula is Jane Iredale's Triple Luxe lipstick formula. It's so thin, yet very pigmented and comfortable on the lips. In the photos I'm wearing Jane Iredale's Triple Luxe Lipstick in the shade Ellen. I also love Zuii's organic lipsticks – their colors are very bright.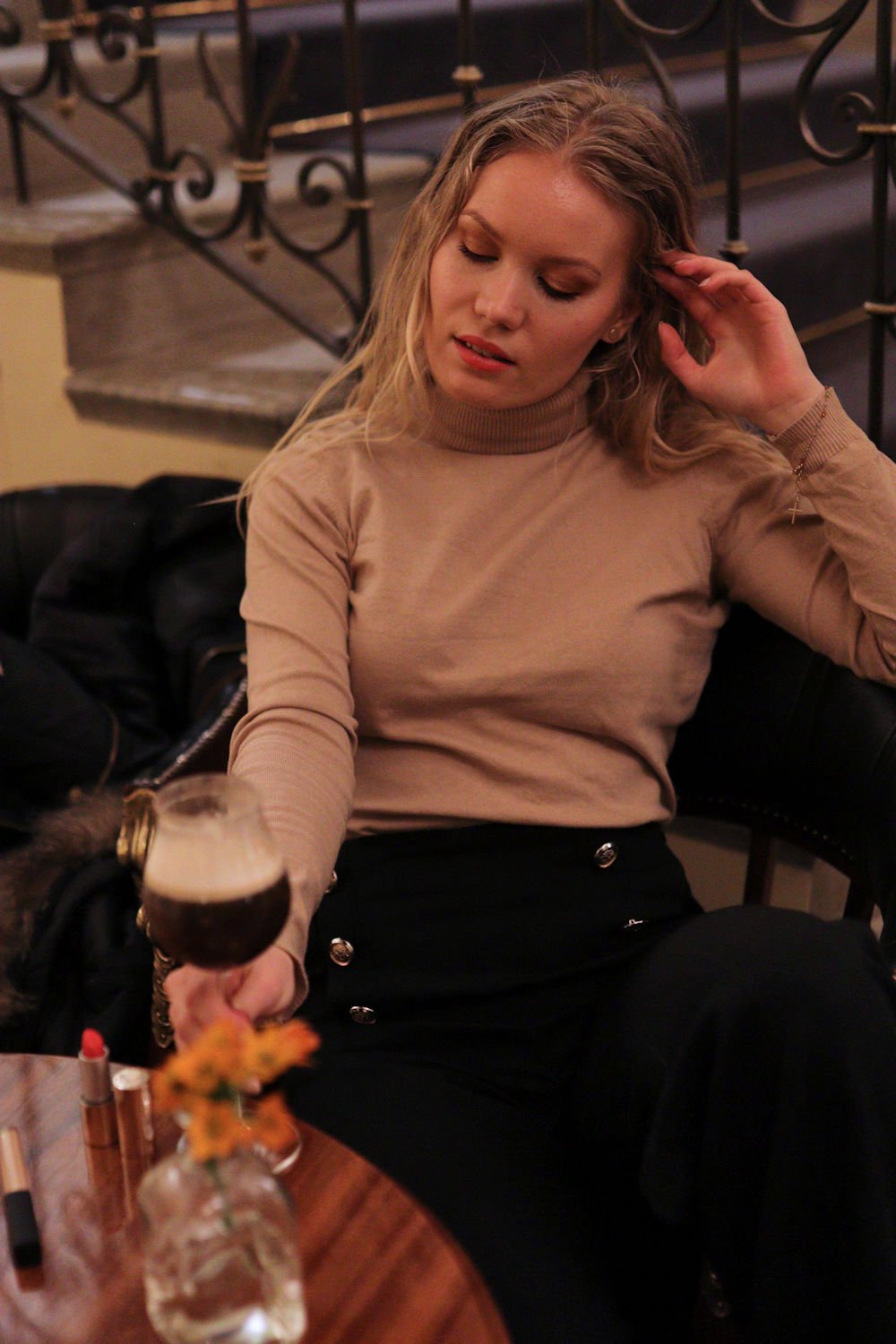 So foundations, concealers and lipsticks are what I would buy from high end brands. You'll find great blushes, bronzers, eyeshadows, brow products and mascaras on the drugstore side (AKA on a budget).
That said, I do love high end makeup in general. In the photos I'm wearing my favorite cream blush from a high end brand – and next I'll tell you why I think it's worth splurging.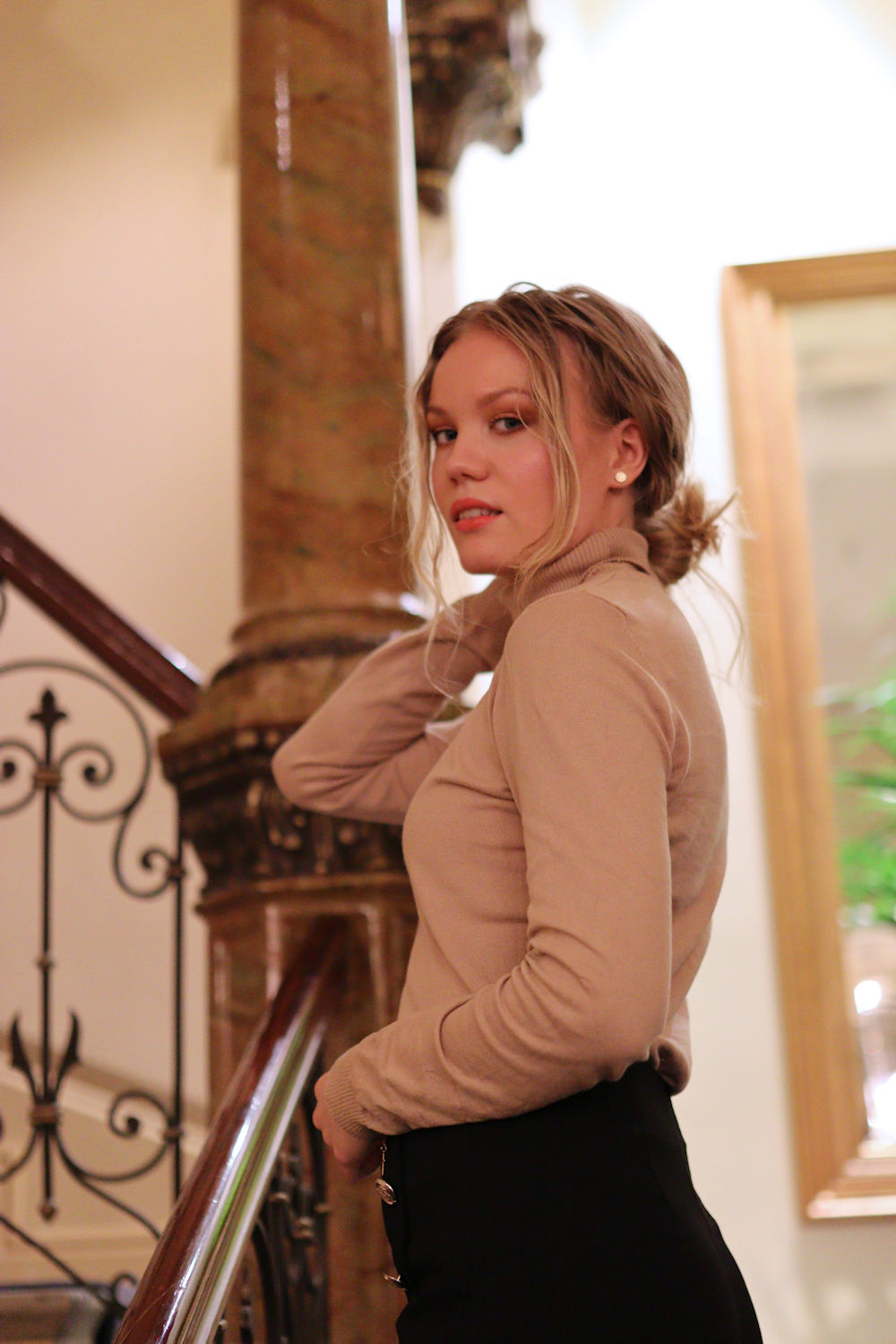 My favorite eco-friendly luxury blush
My favorite blush is Kjaer Weis' cream blush in the shade Above and Beyond. It has the perfect consistency that's easy to blend and it also stays well. When you look at the ingredients, there are actually natural oils that are good for your skin.
Kjaer Weis is a luxury brand that's eco-certified and cruelty free. Their packaging is refillable, making the packaging more long lasting and more expensive than packaging you throw away.
All in all It's just a very trustworthy blush that works for every occasion! I also really like the packaging and the fact that I can buy a refill for it.
Kjaer Weis Blush $56 / refill $32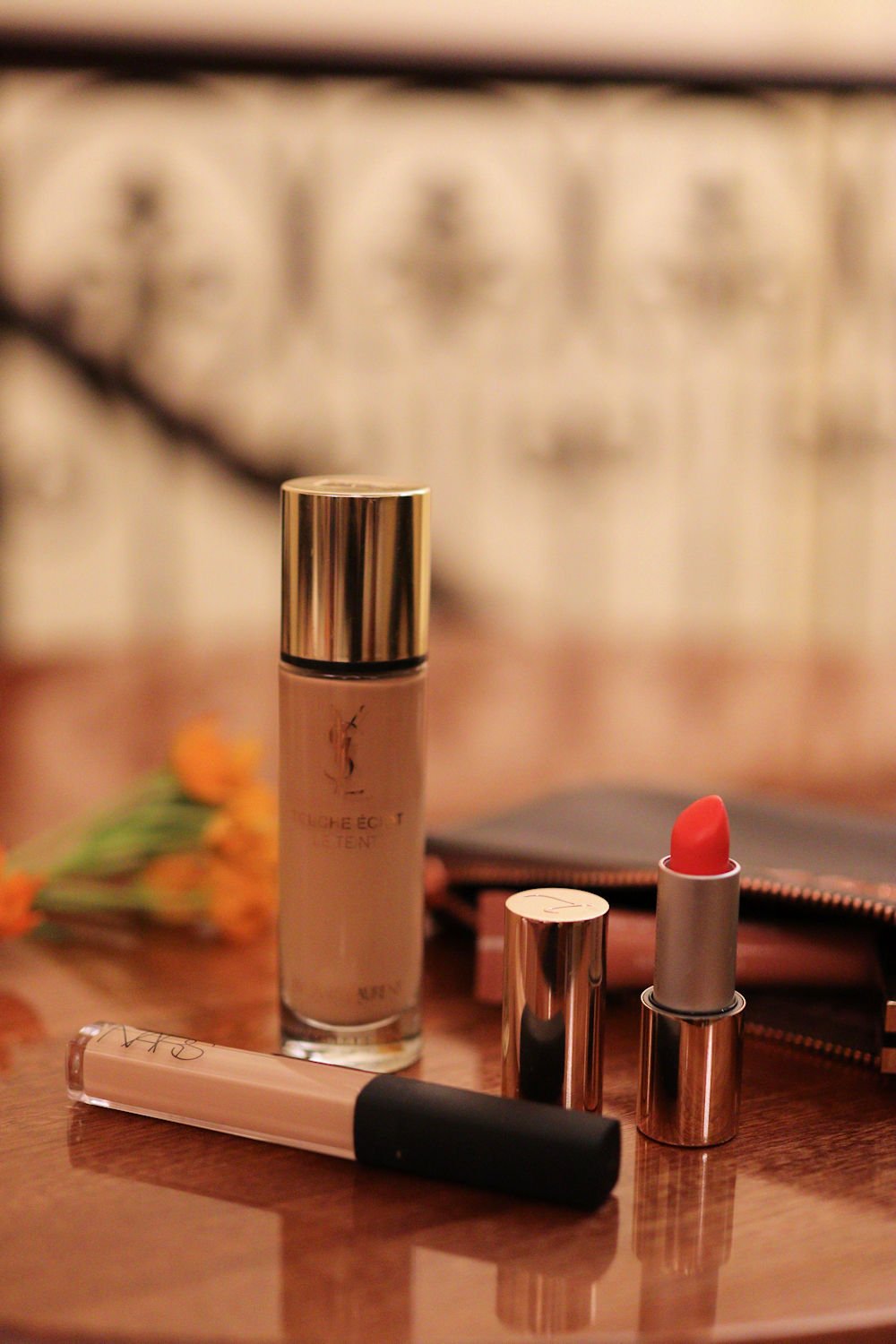 Finally, I want to note that price or brand doesn't always signify quality. There are exceptions. Ingredients also matter so make sure to do your research.
Now tell me: what is some makeup product you have invested in? What are your favorite high end makeup products?