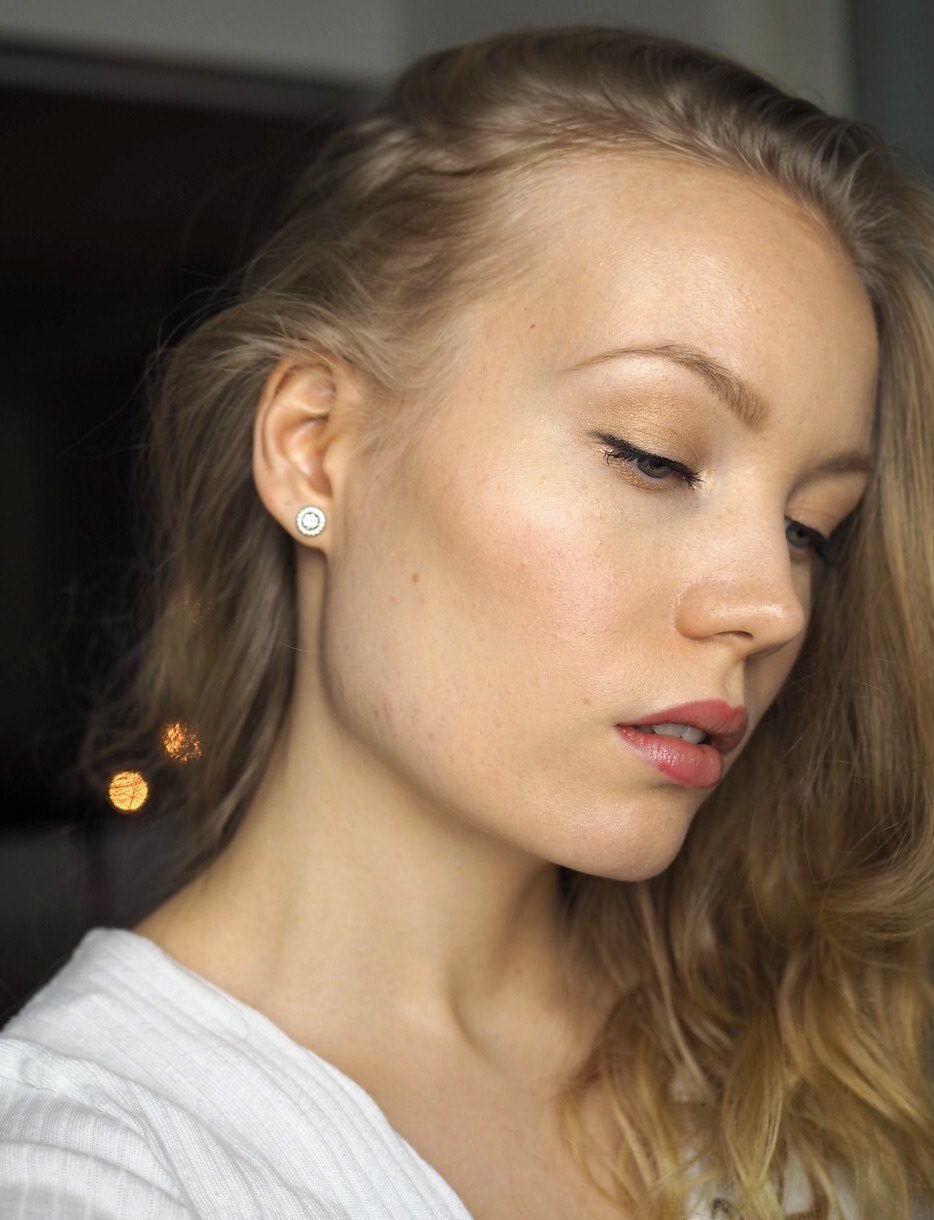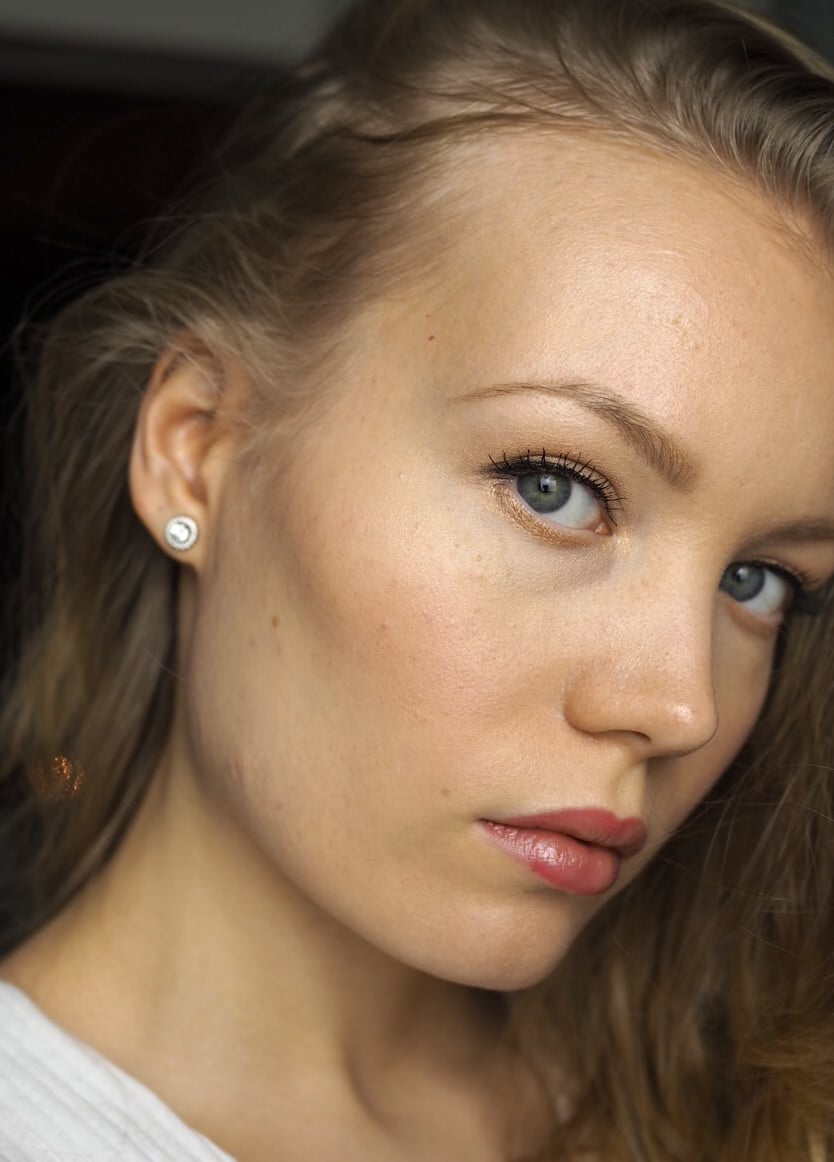 I've found yet another mineral makeup brand I think I'm starting to fall in love with – Lily Lolo.
I love mineral makeup, but every once in a while I lose my way and forget all about them. Then I find my way back and wonder: why did I ever leave you?
Usually it happens, when my skin is acting up. When my skin is dry or having breakouts. It sounds weird, but mineral makeup works both for dryness and for acne. And it's just so effortless. Easy, natural and beautiful.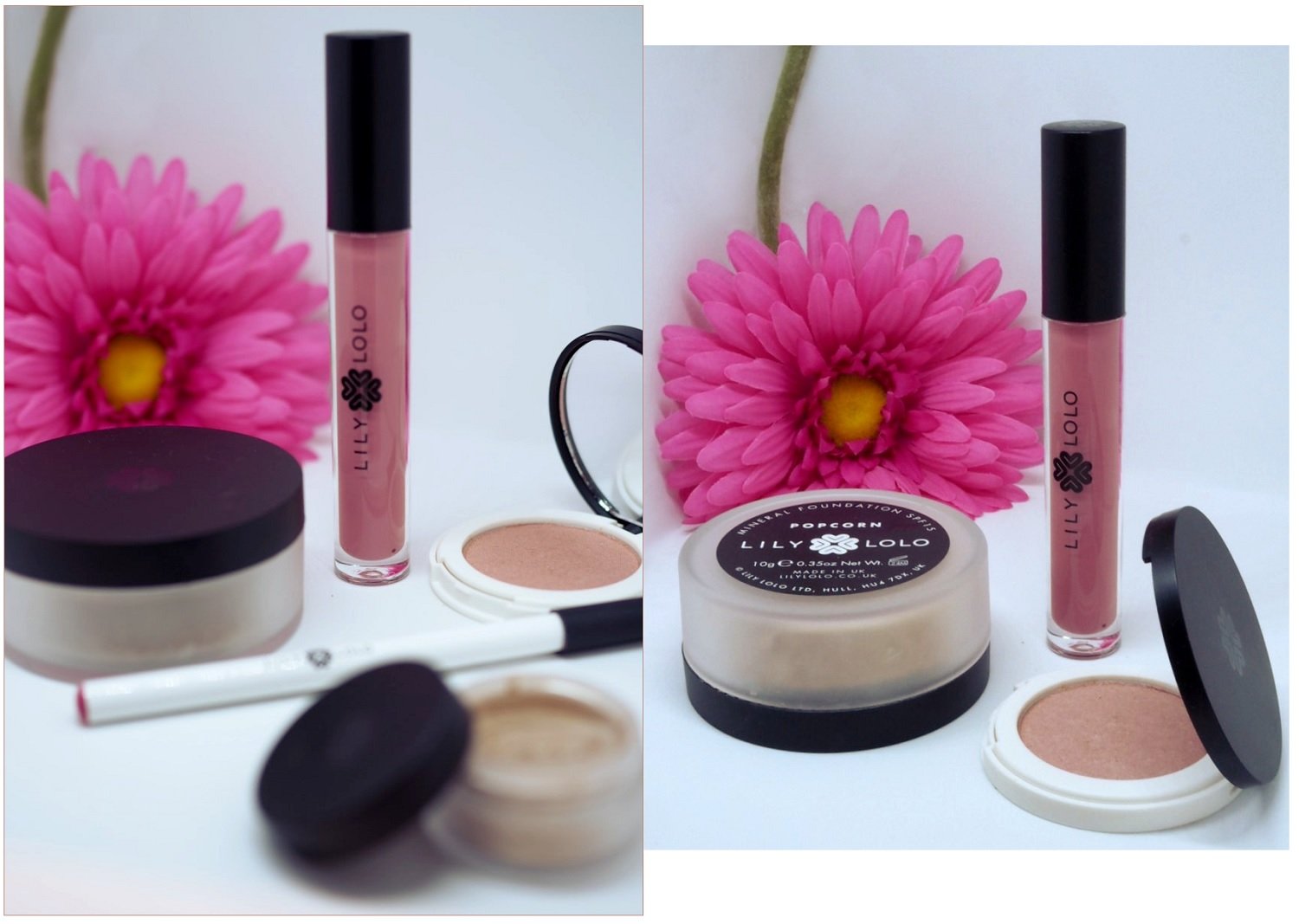 LILY LOLO mineral makeup review
Products received as pr-samples
Lily lolo's makeup products are based on minerals and other natural ingredients. They are one of those pure mineral makeup lines, which don't contain any harmful or unnecessary chemicals. They don't even contain silicons, as some mineral makeup brands do. In addition the brand is certified cruelty free and most of the products are vegan.
But more importantly – the products are easy to use. And they're great.
Lily Lolo's Mineral Foundation  is lovely – just like a good mineral foundation is. It evens out the skin tone, hides small blemishes or redness and looks extremely natural. You can build it up and choose how much coverage you want. Mineral makeup also typically reflects light, so your skin looks radiant. It also looks great in photos (haha). I find that it also lasts pretty well on my skin. If I want it to last even longer, I do apply some powder on top of it on my T-zone.
The foundation – as well as the eyeshadow – comes in a simple yet smart packaging. Loose minerals can typically be messy, but these have lockable sifters, which means it's easier to dose the product.
My color in the foundation is Popcorn, which is described as "Light-medium, warm with peach undertones". If you're not sure about your undertones or have no idea what I'm talking about, go read this post about makeup and undertones!
The Pressed Blush in the shade Ticled Pink is a pretty every day color. It's a sheen peachy pink color, which means that it has a lot of glow and shimmer to it. You could almost use it as a highlighter. If your skin is very dry, I would recommend a matte blush. My skin is dry on the cheeks and I find that shimmery colors tend to emphasize the dry spots. Once my skin gets back to normal, I think I will appreciate this glowy blush more.
The Mineral Eye Shadow I chose is a golden color named Sticky Toffee. It's a pretty color with an amazing pigment. It's also easy to use. Here I just applied it all over my lid with my finger – no brushes needed! When I want to wear something very simple, I just choose one color and apply it all over my eyes like this. It also works for other colors. Do try it!
And then to the lip products – which are my favorites. I have the Natural Lip Pencil in Hot Pink and Natural Lip Gloss in English Rose. These work beautifully together and I've been wearing them a lot lately. Just as my skin, my lips have been quite dry as well, but these I've been able to wear. It must be because of their moisturizing properties. They both contain natural oils and especially the lip gloss feels very nourishing. Oh – and the lip gloss smells like chocolate. Sold.
In the photos I'm wearing all of these products. This makeup look is very simple, but still pretty, I think. What do you think? Are there any other mineral makeup lovers out there?
You can shop Lily Lolo products on their website*. The most expensive product mentioned here is the foundation, 19,50€, so we're talking about a pretty affordable brand. I think the price-quality-ratio is great.

PRODUCTS
Lily Lolo Mineral Foundation, Popcorn*
Catrice Liquid Camouflage Concealer (blog post here)
Lily Lolo Pressed Blush, Tickled Pink*
Lily Lolo Mineral Eye Shadow, Sticky Toffee*
mad4eyebrow Natural Brow Filler, Blond
BBB London Ultra Slim Brow Definer, Indian Chocolate*
essence Lash Princess Mascara*
Lily Lolo Natural Lip Pencil, Hot Pink*
Lily Lolo Natural Lip Gloss, English Rose*
Other new products that I used were the BBB London Brow Definer and Essence mascara. The brow product I got from my Lookfantastic Advent Calendar. I've been opening my Christmas Calendars on my Instagram stories, so if you're interested in the new products I get from my calendars, come follow me! About the mascara – after so many mascara disappointments, I finally went back to essence's mascaras. They are just the best.
*adlink

Related Posts