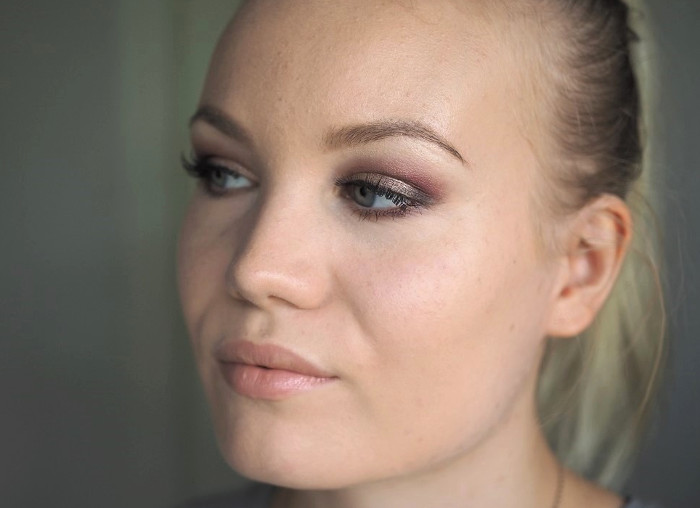 If I'm going through my fourth bottle of the same foundation, I think it's safe to say it's amazing. Clarins Everlasting Foundation is one of my all-time favorite foundations – and even though I have briefly mentioned it on my blog before, it needs a bigger spotlight.
This foundation is good in every way: it offers a great coverage, it's easily blendable and buildable, it lasts the whole day, it looks natural and beautiful on the skin and it comes in a beautiful packaging.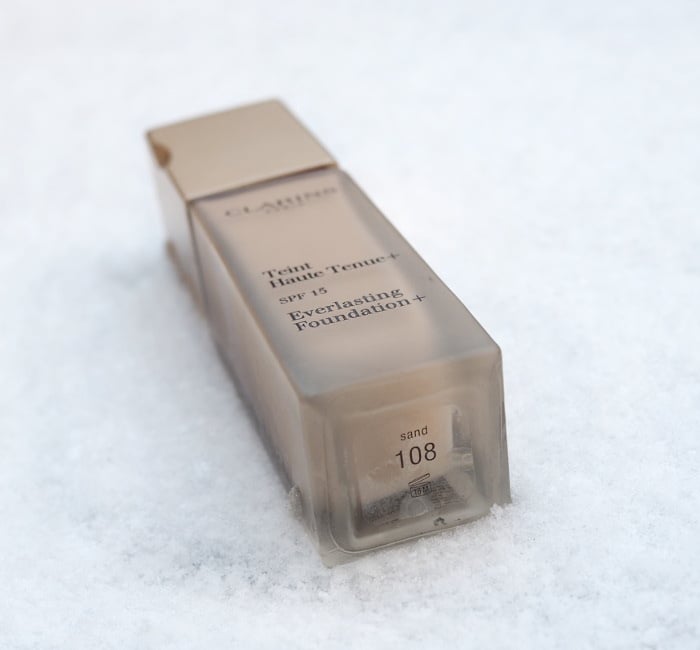 Clarins Everlasting Foundation+ Review
My skin has always been a bit problematic, when it comes to foundations. I've found that when you put a little extra money into your foundation, it usually pays back in quality. If I compare this foundation to some drugstore foundations I have, I find that the consistency and longevity is better. I still use other foundations too, but when I want the best possible result, I grab this.
The coverage in this foundation is really good. It's not necessarily a full-coverage, but it does hide redness, blemishes and imperfections. It doesn't hide all of my acne scarring, but to be fair, my acne scarring is pretty bad. Even the most full-coverage foundation that I have, doesn't hide that and even though I pack concealer on the scarring, it somehow always shows through.
The foundation comes out as a fluid. Not too thick, but not too watery either. I like to apply it with a damp sponge, that also thins it out a bit. I always apply thin layers and build it up from there. Obviously if you wanted a heavier coverage, you could use a foundation brush and pat it on. The finish of this foundation is semi-matte. It's very natural looking and beautiful on the skin.
Even though it covers so well and lasts all day – it doesn't dry out the skin. Besides the mattifying properties of bamboo extract, it also contains nourishing quinoa.
To sum it all up together, Clarins Everlasting Foundation is definitely made for normal to oily skin. It's perfect for anyone, whose problems are oiliness, impurities or even acne. Or for someone with normal skin, who wants a bomb foundation.
And since we're on the acne-topic once again, we get to the next great thing about this foundation: it doesn't clog pores! Having mixed/oily skin, some foundations – especially full-coverage and long-lasting ones – tend to break me out. This suits my skin perfectly and I don't have to worry about making my skin worse wearing this. So I would definitely recommend this foundation for problematic skin.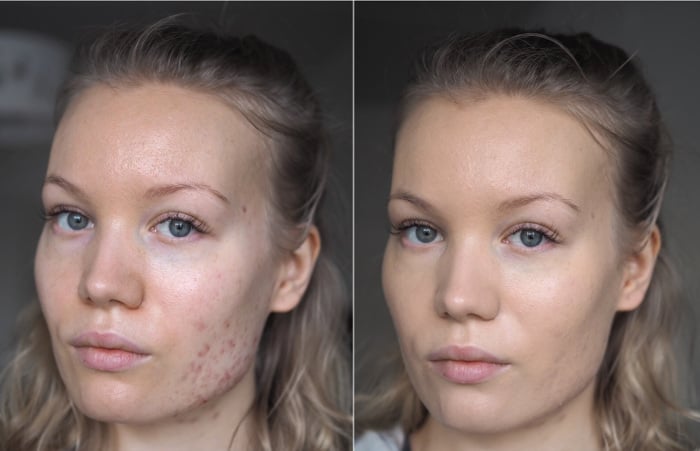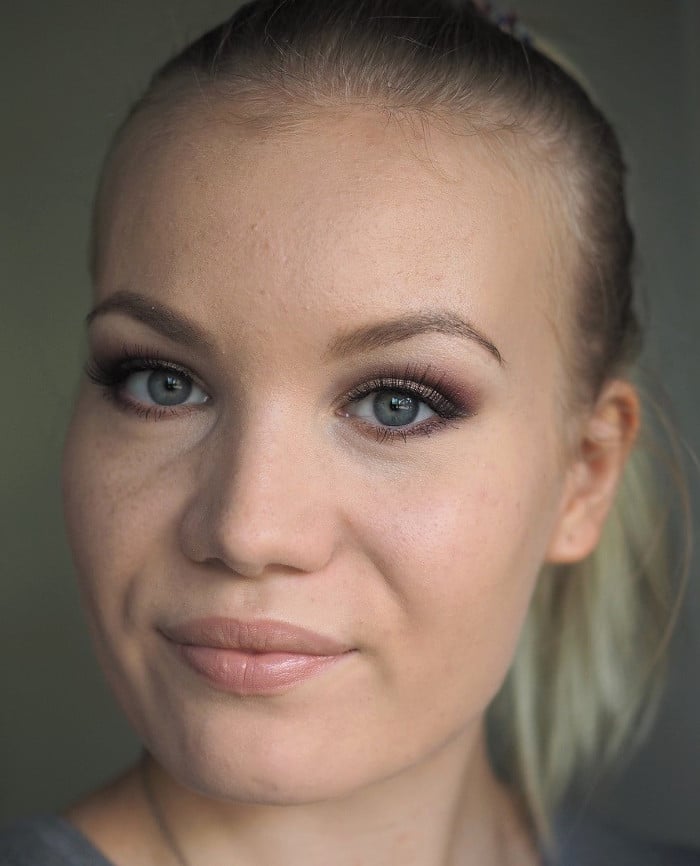 Here is an older picture of me wearing the foundation.
So there is one of my favorite foundations – I think we can say it's a holy grail product for me.
Shop the foundation:
*Clarins Everlasting Foundation in the shade Sand
What is your holy grail foundation? Have you tried this one?