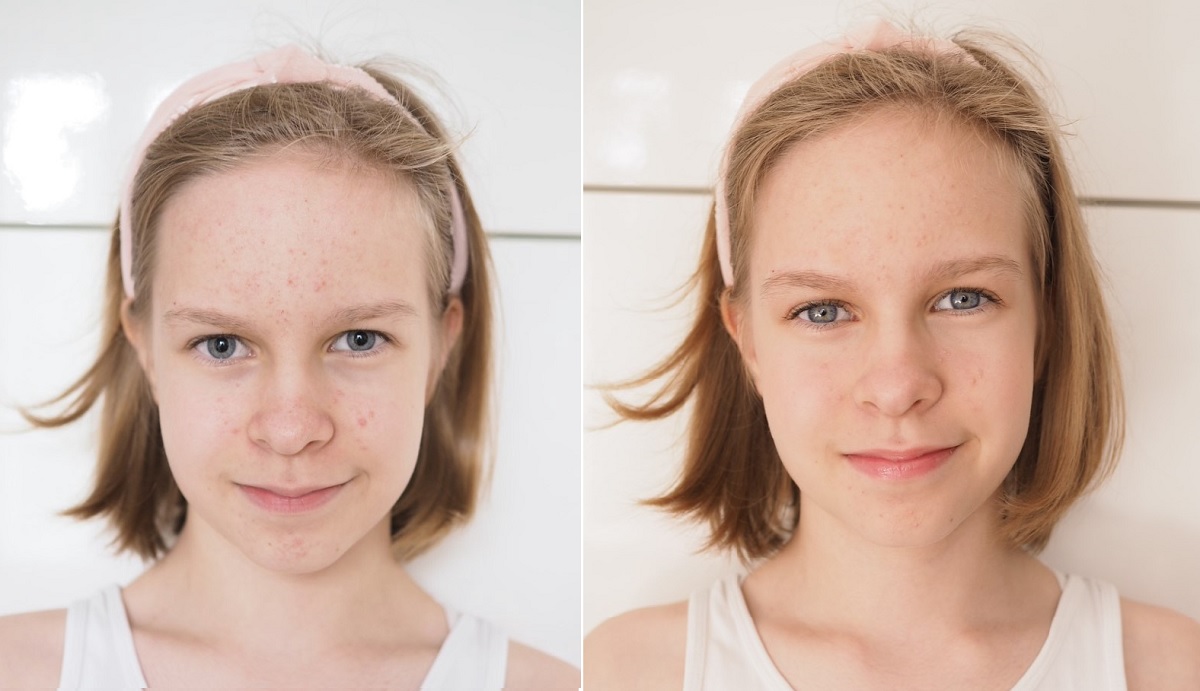 Post contains *adlinks
Makeup Monday take 5! In this series I have chosen some interesting people to sit in my makeup chair and fulfilled my vision for their makeup. Today's model is someone very special to me. She's the little sister I never had: Veera.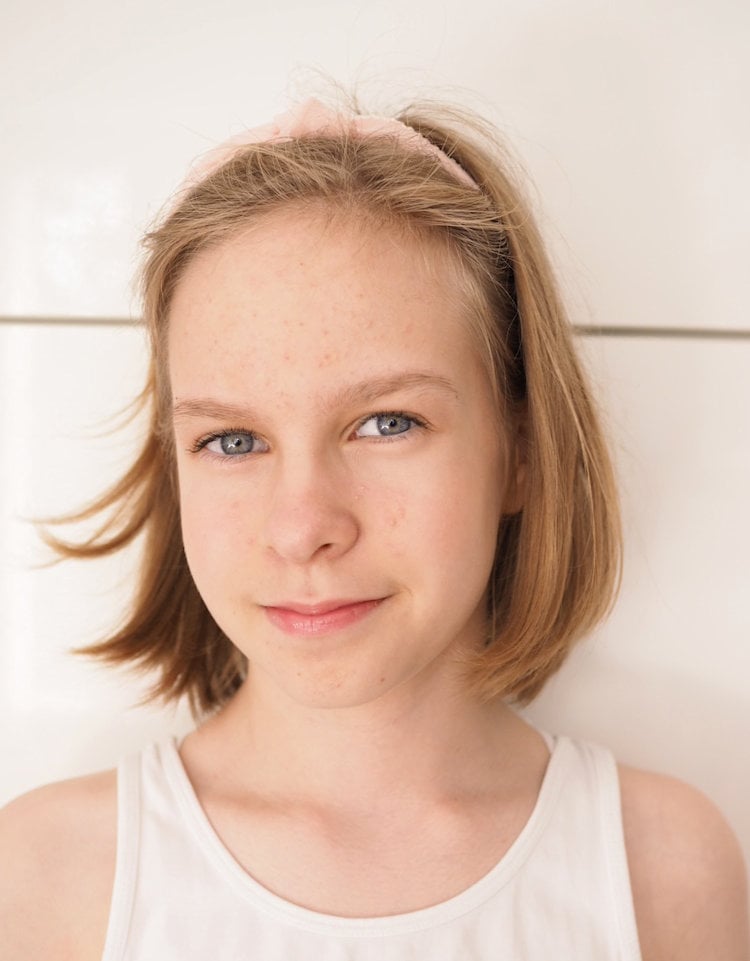 Makeup Monday: Veera
Veera is Risto's niece, so practically a part of my family. I have had the honor of watching Veera grow up to become a young teen. We became good friends as soon as I met her. Veera is funny, kind and always full of energy. She's a very good photographer and she has taken my outfit pictures more than once.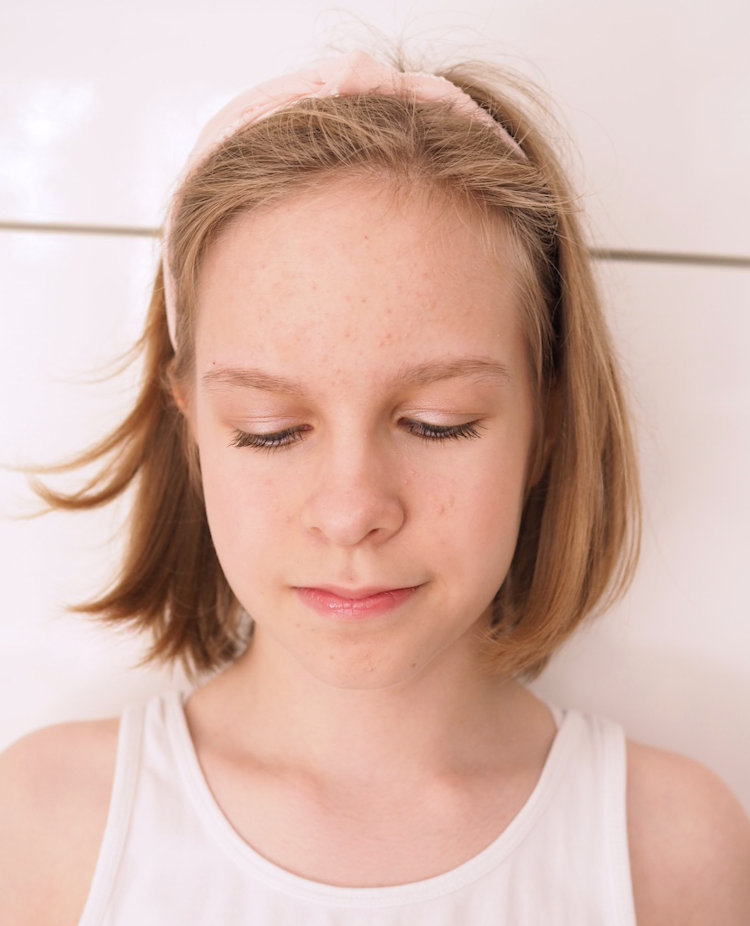 Veera is a young teen who's just getting interested in makeup.  She was excited about me doing her makeup (as was I!). I think the key things in starting up in makeup is to keep it simple and fresh. A young girl doesn't need heavy makeup – then again, no one does.  Teens tend to get pimples and some imperfections on the skin. If they are a bother, it's okay to cover them up. Makeup also protects the skin and helps to keep it balanced. Mineral makeup is an awesome option for a teen. It's easy to use, it treats the blemishes and it looks very natural. For Veera I also used a light pink blush on the cheeks.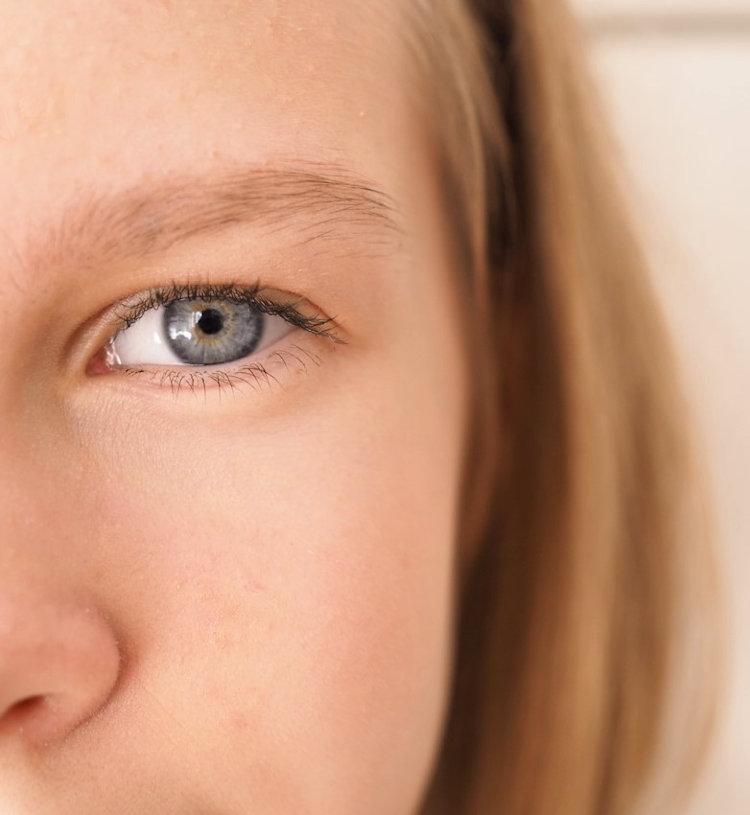 I wanted to emphasize Veera's beautiful blue eyes, so I applied some light shimmer all over the lid. Who doesn't like to sparkle a little, right? I also applied a light coat of *Tony Moly's Panda's Dream 02 mascara. That's a great option as a teen's first mascara, because it's easy to remove with just warm water.
As for the eyebrows, I only brushed them through with a brow gel. For the lips I chose *Clarins Instant Light Lip Gloss, which has a sweet toffee scent to it. I've been using those lip glosses a lot lately and I love them.
Thank you so much Veera for being my model!
Veera's makeup
*Lily Lolo Mineral Foundation, Blondie
*Maybelline Fit Me concealer, 15
*Lily Lolo Blush, Tickled Pink
*Essence brow gel, blonde
*Tony Moly Panda's Dream Mascara 02
*Clarins Instant Light Natural Lip Perfector, 05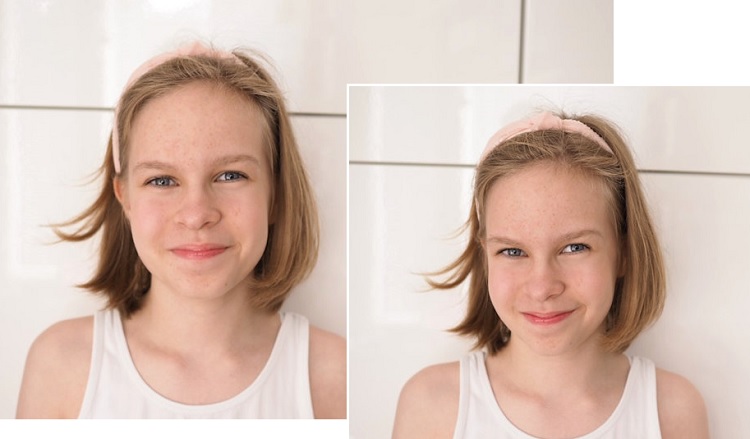 What do you think of this fresh look? It's actually something I wear a lot, especially if I'm in a hurry. Just one color on the lid, a coat of mascara, some light base and a lip gloss. A little makeup goes a long way.
Related Posts