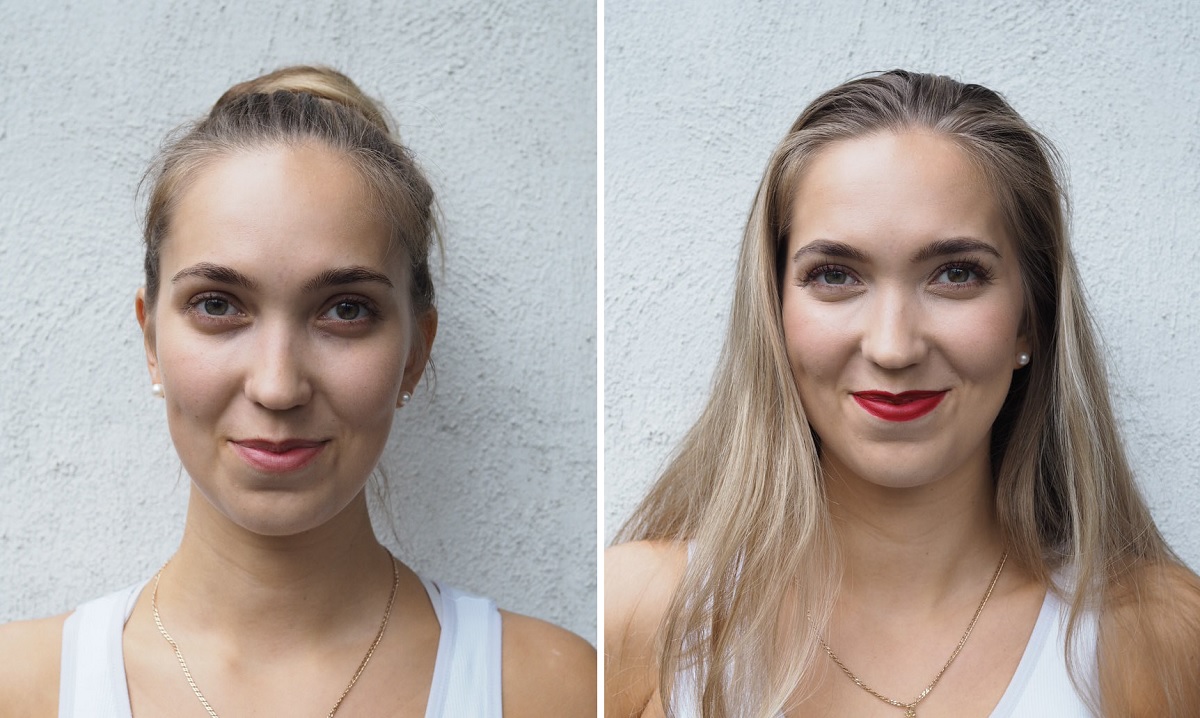 This post contains *adlinks and pr-samples
Makeup Monday continues! In this series I have chosen some interesting people to sit in my makeup chair and fulfilled my vision for their makeup. Here is the fourth makeup transformation, featuring a dear friend of mine: Pinja.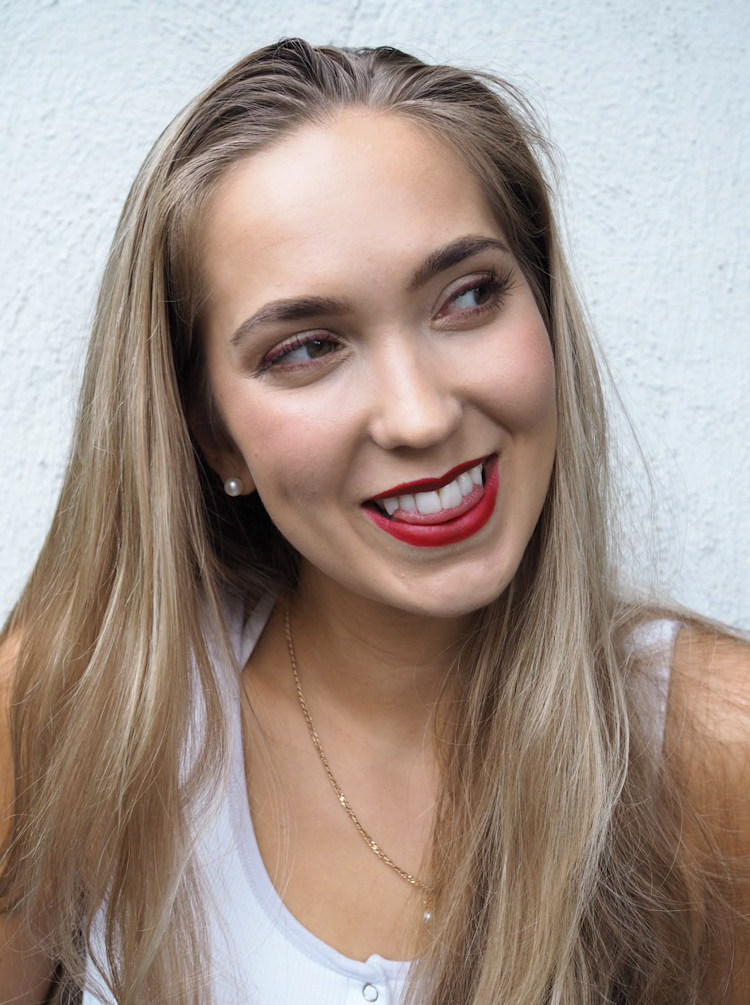 Makeup Monday: Pinja
If you've read my blog before, you might recognize Pinja. She has starred in my blog before. We met at beauty school and Pinja actually sometimes acts as my personal beauty therapist. She is also a model, a blogger and an eager instagrammer. Her blog focuses on her trips and she started it when she lived in Australia for two years. Pinja is kind, loving and funny. She's also very hard-working, so it was nice to see her after we both being busy with work and life.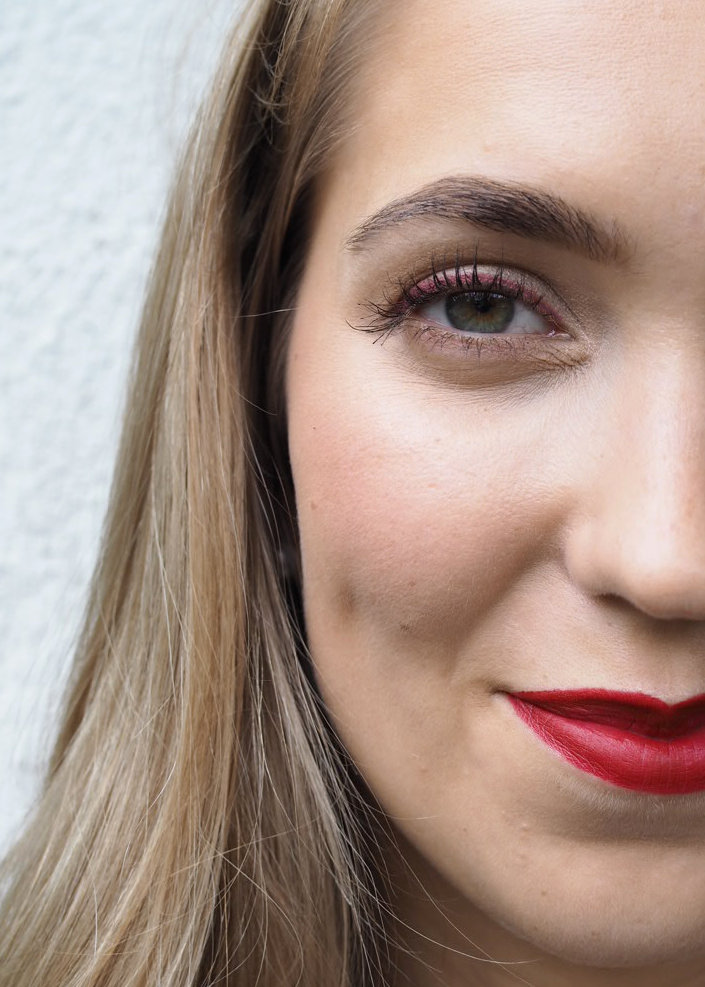 Pinja has such beautiful features and I love to do her makeup. I planned this look around that gorgeous lip color. I used was *YSL Tatouage Couture Matte Stain in the shade 21. It's the perfect Fall lip shade, a beautiful deep red. I paired the lip color with a simple eye makeup except that burgundy red liner. See how that makes her green eyes pop? If you have green eyes, here's a full-proof way to accentuate them: put on some red there. That *NYX Faux Black Oxblood Liner is very long lasting.
Pinja has great brows already, but I made them even more perfect by adding some brow strokes using a new product I received from GOSH. That brow product has found its way into my makeup bag, it's so good. I also tried a new blush  by Clarins.
And hey – make sure to follow Pinja on her Instagram!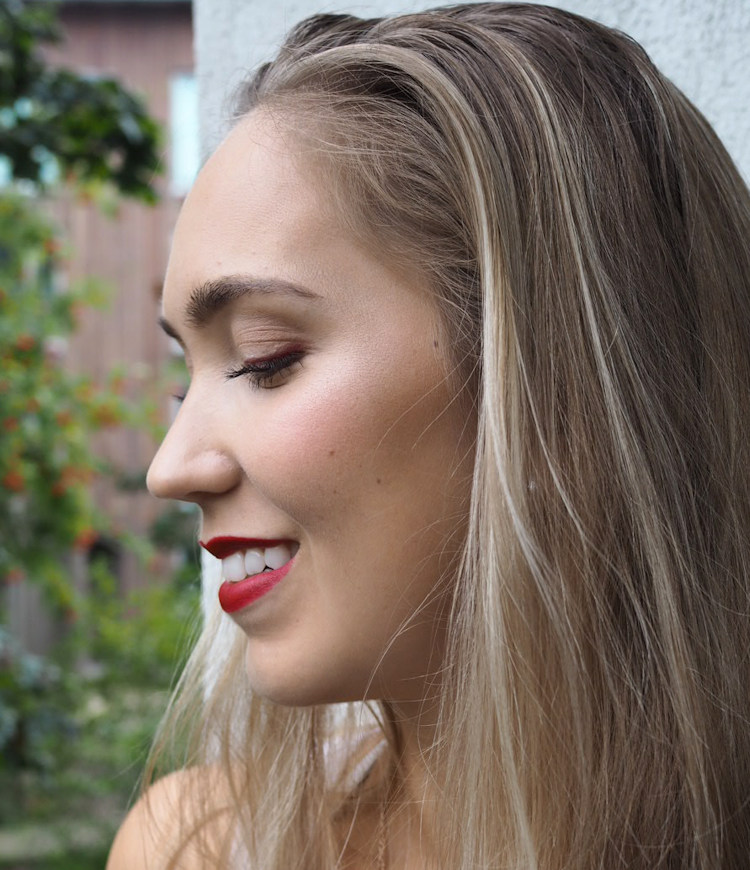 KEY PRODUCTS
*Yves Saint Laurent Tatouage Couture Matte Stain, 21
*NYX Professional Makeup Faux Blacks, Oxblood
GOSH Brow Hair Stroke Ink Liner, Greybrown
*Clarins Joli Blush, Cheeky Purple
Other products
*Madara City CC, Medium Beige
*NARS Soft Matte Concealer, Custard  (Shop in *UK, *EU)
*NARS Radiant Creamy Concealer, Vanilla (Shop in *UK,  *EU)
*Zuii Organic Sun bronzer
*MAC Soft & Gentle Highlight
*Urban Decay Primer Potion Eden
Too Faced Semi Sweet Chocolate Bar Palette
Some products I have received as pr-samples.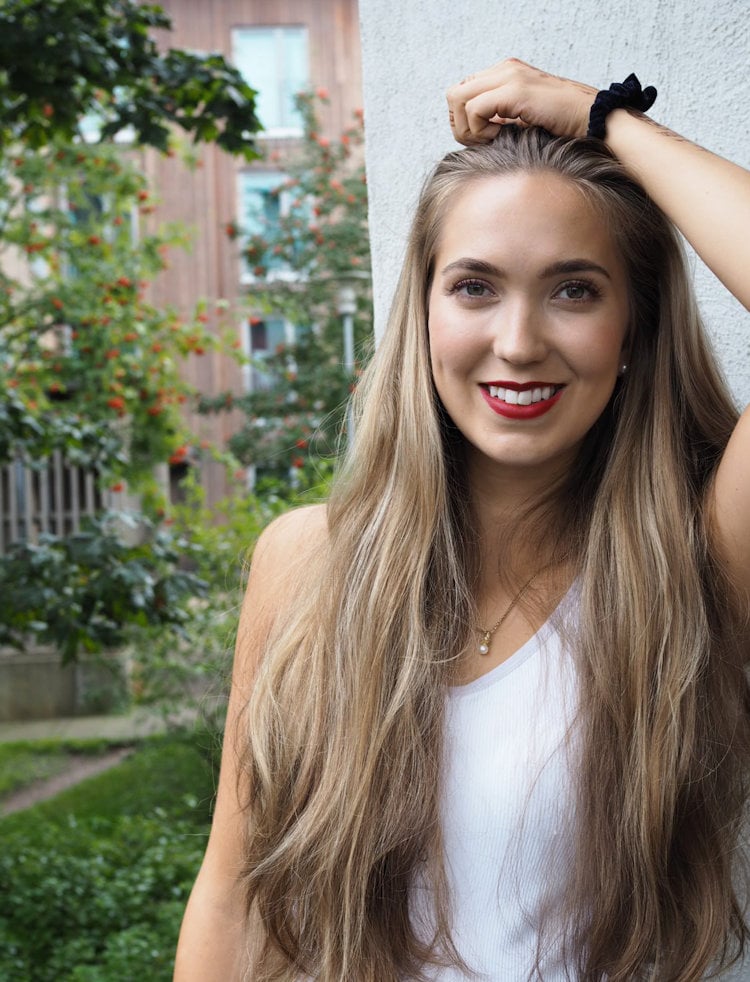 What do you think of this look? I love it!
Related Posts