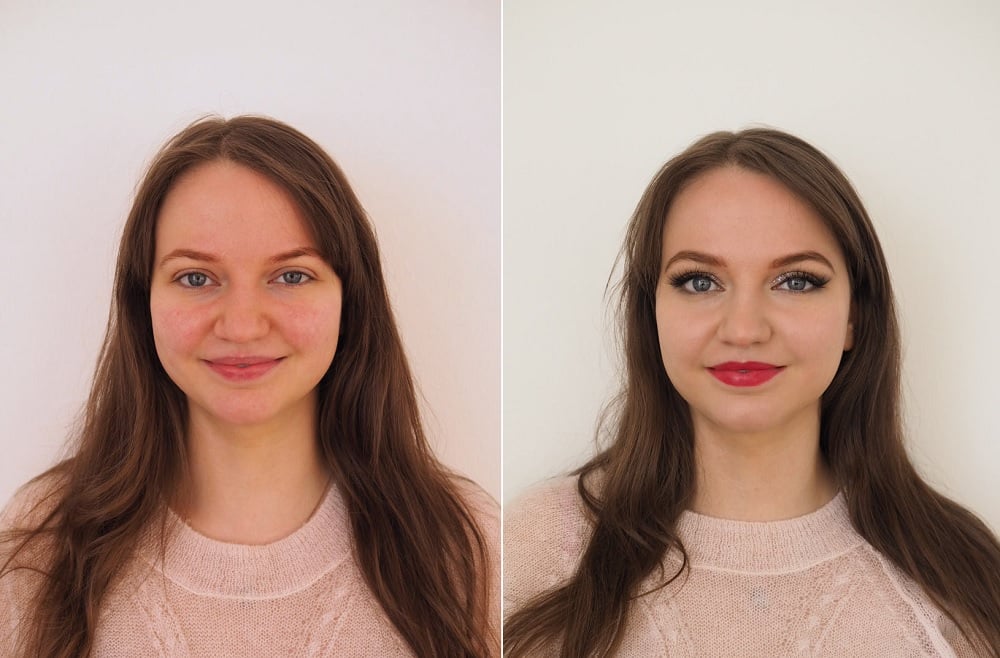 *adlink
Meet Adele – one of the few friends I actually met through blogging. She no longer writes a blog (I wish!), but when she did, she blogged about style. I love her style and she has this beautiful glamour about her. After doing Adele's makeup she said she felt like a Disney princess. I would say that's a success!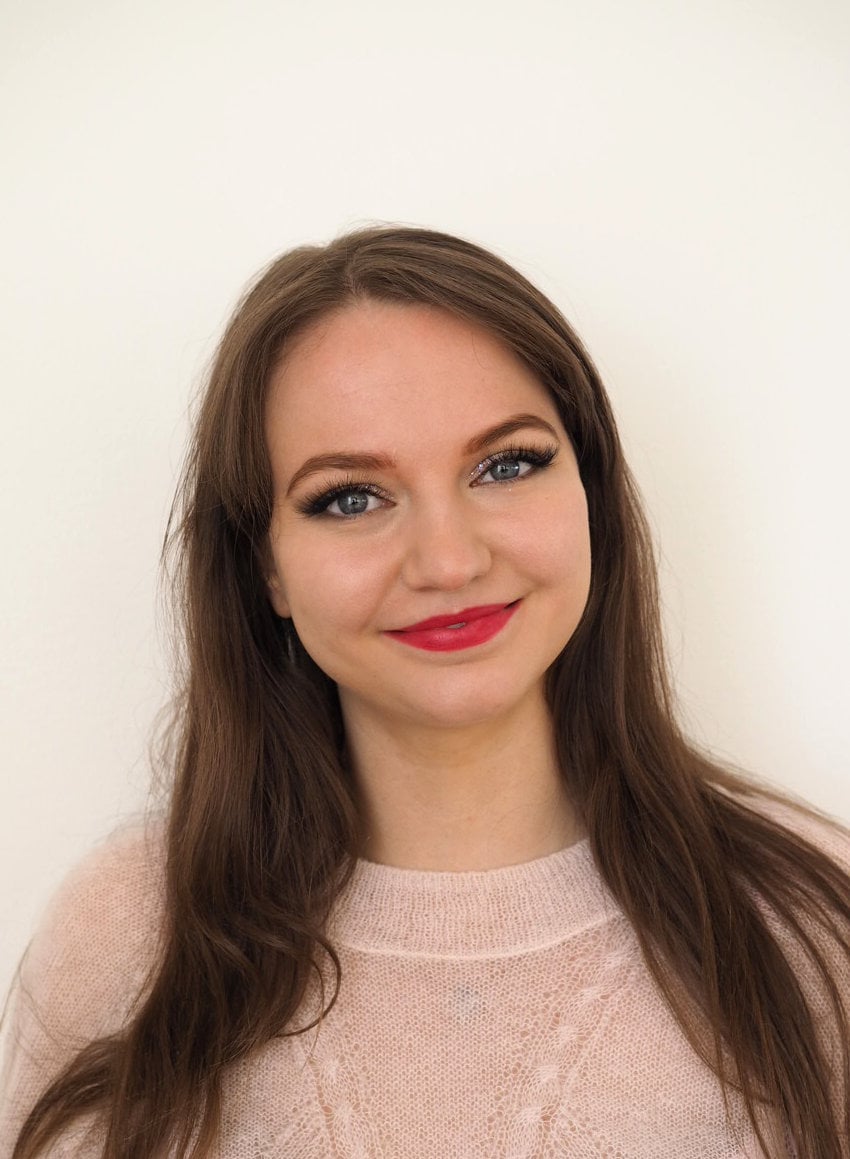 Makeup Monday: Adele
For Adele's makeup I went for an elegant look that focuses on the eyes and the lips. Since Adele has big beautiful eyes and the makeup brings them out even more, I chose a red lip that balances the look. I used individual false lashes on her that really blended in nicely with her already voluminous lashes.
Adele had some skin redness, so I chose cool shades. That's a great trick for anyone struggling with redness. Choose a cool red for the lips, a cool blush shade and cool eyeshadows to really brighten up the skin.
Also – I need to give a quick recommendation on the brow pencil I used on Adele and have been using a lot lately. *Delilah Brow Groom in the shade Sable is such a great brow product! The color is cool and suits both blondes and brunettes, it's easy to create brow strokes or draw a thicker line with the pen, it lasts well and it comes with a spoolie brush. I got the brow pen from Lookfantastic Advent Calendar last year. Highly recommend it!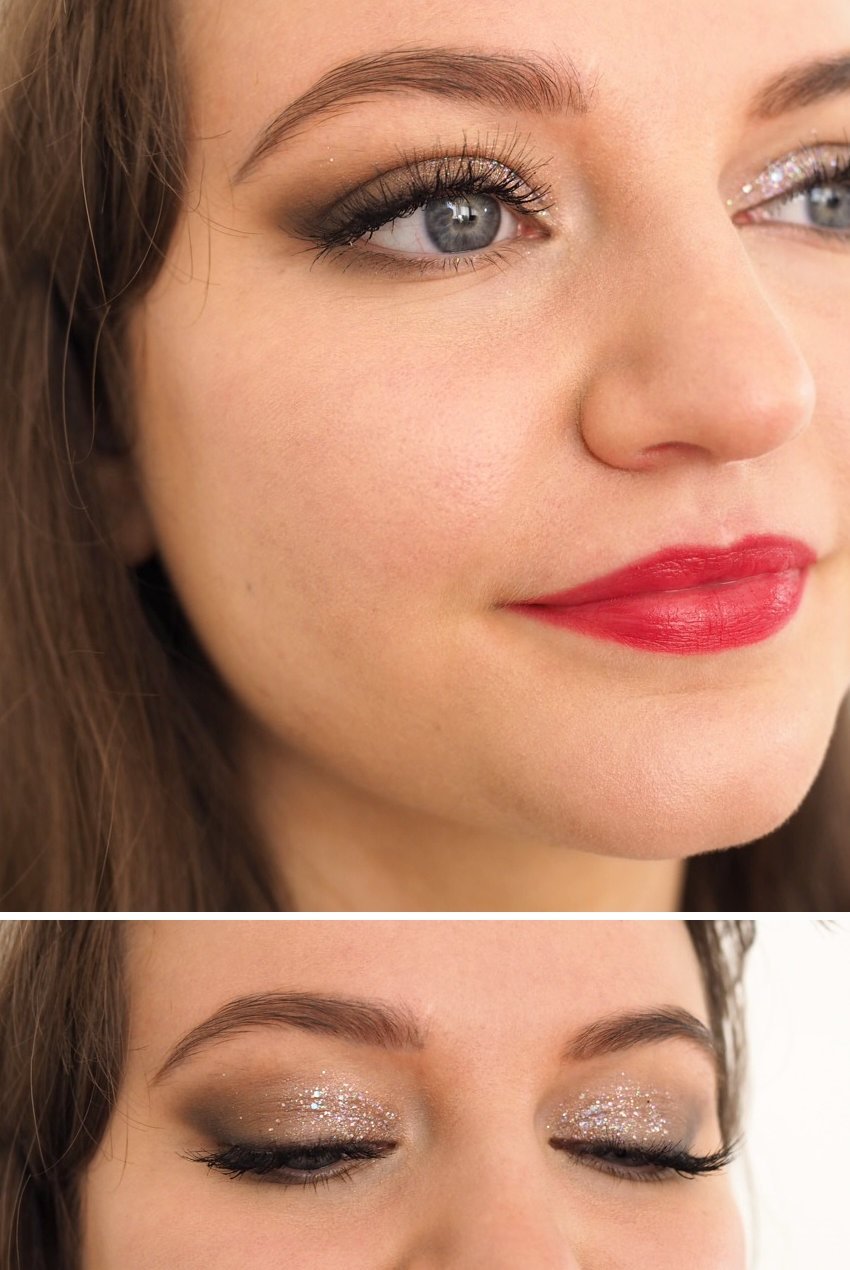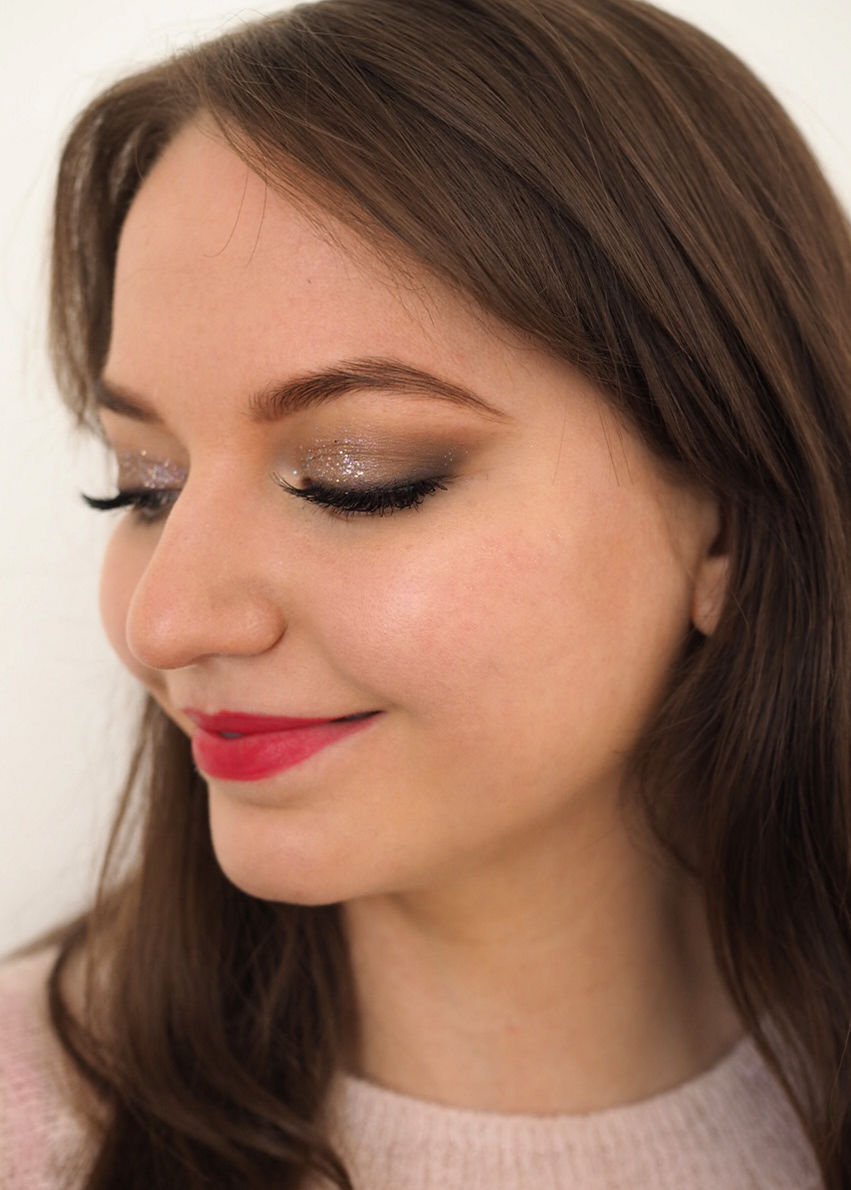 *
Delilah Brow Groom, Sable
*
NYX glitter glue
Too Faced Semi Sweet Chocolate Bar Palette
Colourpop x Bitti Palette
*
Eyeko Lash Alert Mascara
*KICKS Satin Lipstick, Brick Lane
Clarins Joli Rouge Velvet, Pink Cranberry
Clarins Natural Lip Perfector 18 (just a touch as a gloss)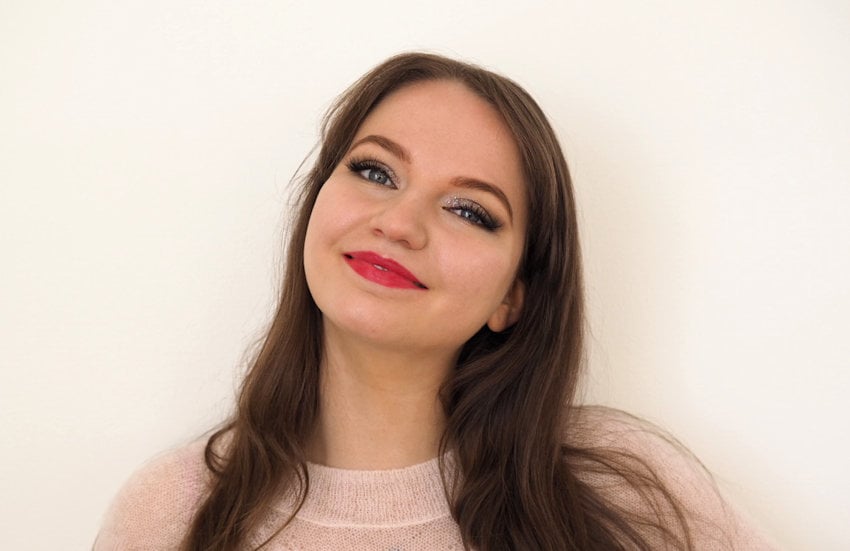 Related Posts