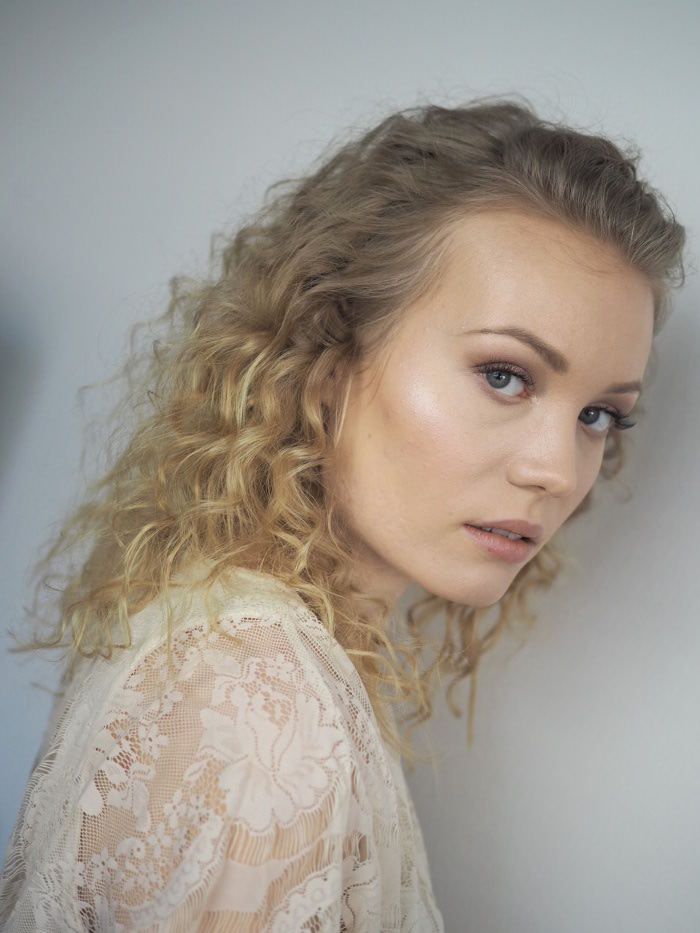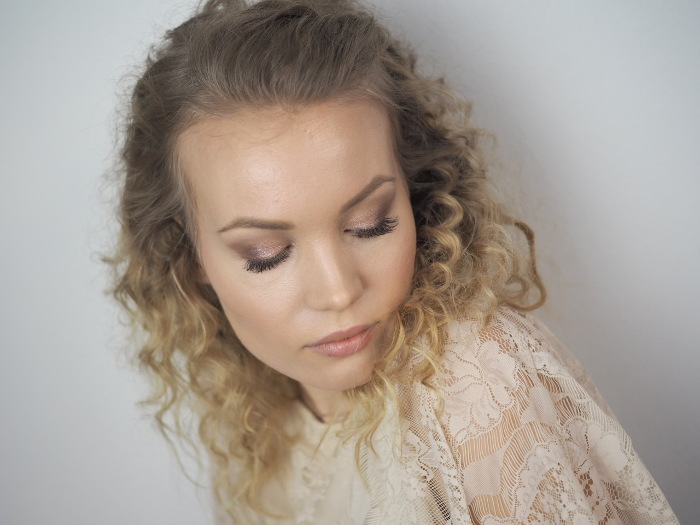 I've had a love-hate relationship with my Naked 3 palette. Leaning more to hate. I was actually gonna sell it, but somehow as soon as I made that decision, I took the palette and I did my makeup with it.
And then I did my makeup again with it…
… and suddenly it was the only palette I used.
The problem with the palette before was that the shimmery colors lacked pigment. Solution: using them wet or on top of a glitter primer. I can't believe I didn't realize this before! In this makeup look I simply just wet my brush before going in with the shimmery colors. Now it works fine! The matte shades in the palette are great and pigmented, so now I don't really have any complaints about it. I like the cool shades in the palette and it compliments my eyes beautifully.
And we're very much in love now.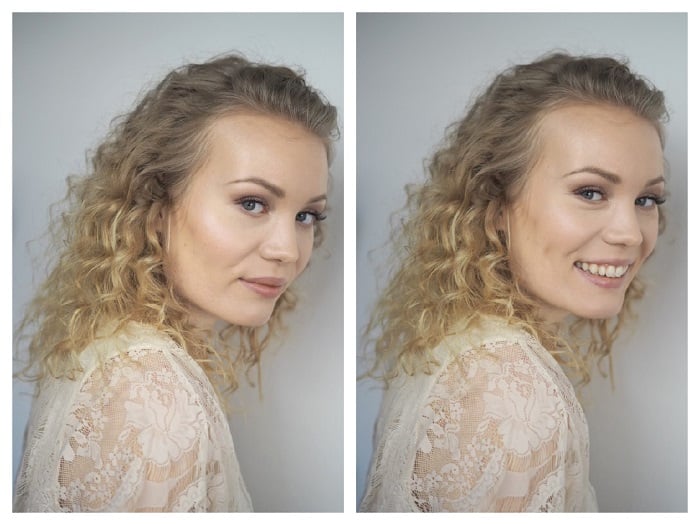 About this makeup look:
This week we had another photoshoot with Susanna and I did my makeup as I've done it a lot lately: using this eyeshadow trick I contoured my eyes first, and then I applied a shimmery shade on the lid with a wet brush. I wanted my base to look flawless but glowy, so I first went in with a primer, that gives a beautiful glow. Then I used my Double Wear, which is amazing for photoshoots or special occassions, because it's full-coverage and super long lasting. I contoured my face using my favorite contour kit and on my cheekbones I used the Zuii highlighter (which is bomb!).  On my lips I'm wearing one of the nude shades from IsaDora. Full product list is below and there are links to the blog posts, if you want to know more about the products.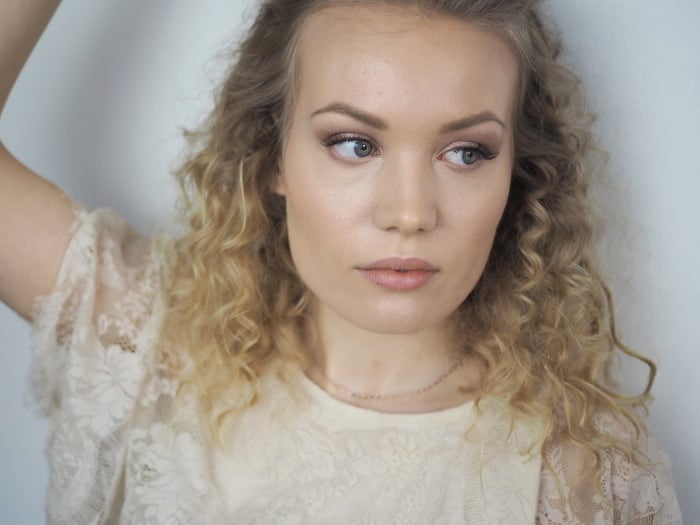 Photos & hair –  Susanna Pomèll / Healthyhair 
Products
Missha BB Boomer (blog post!)
Estee Lauder Double Wear, Ecru (blog post!)
NARS Radiant Creamy Concealer, Custard & Vanilla (blog post!)
Everyday Minerals Concealer, Multitasking
Rimmel Loose Powder, Translucent
Jane Iredale GreatShape Contour Kit, Cool (blogpost!)
Zuii Organic Shimmering Powder, Berry
Urban Decay Primer Potion
Urban Decay Naked3
mad4eyebrow brow filler (blog post!)
IsaDora Twist-Up Gloss Stick, Boho Beige ( blog post!)
What do you think of this look?