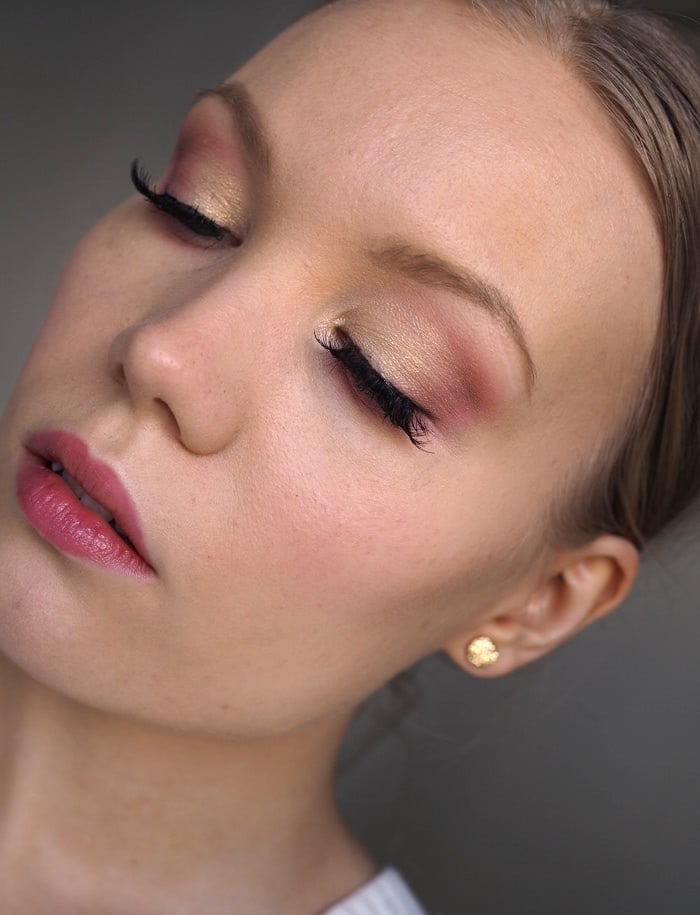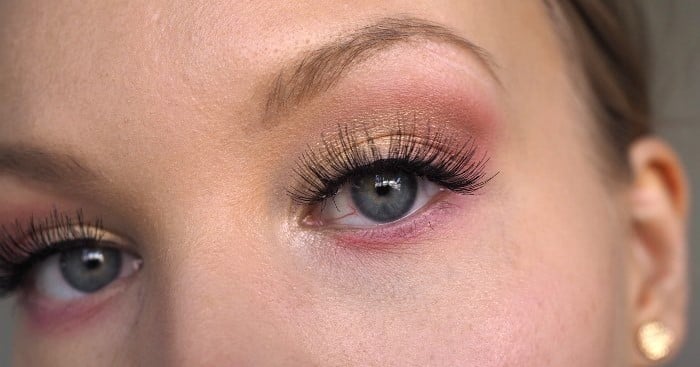 Making video tutorials is one of the most requested thing you ask from me. And even though it's definitely a challenge for me, I'm trying to film something every once in a while.
This time I did a tutorial on the makeup trick that I use daily for my eye shape. So now you can see exactly how I apply eyeshadow on my deep set/hooded eyes.
I have to say, I did enjoy making this video a bit. And I learned a lot! I think when it comes to videos you just need to start doing them and learn as you go. Here's to hoping my next video will be even better!
About the makeup
I love this makeup look, even if I say so myself. I think it happens every spring – I fall in love with pink colors. I used earthy natural tones in this look, but I made it more fun by adding some pink on my lower lashline and on my 'crease'. I used the NYX Perfect Filter* palette in the shade Golden Hour. It's one of my go-to palettes with easy colors. The pink color I used was actually Milani's Baked Blush in the shade Pink Delizioso*. I was also wearing the new NYX Can't Stop Won't Stop foundation*, which I've liked a lot. It's a matte full coverage foundation that comes in 45 shades. I think I will post a review on it at some point, because it honestly seems good. I got in pr.
Full product list is below.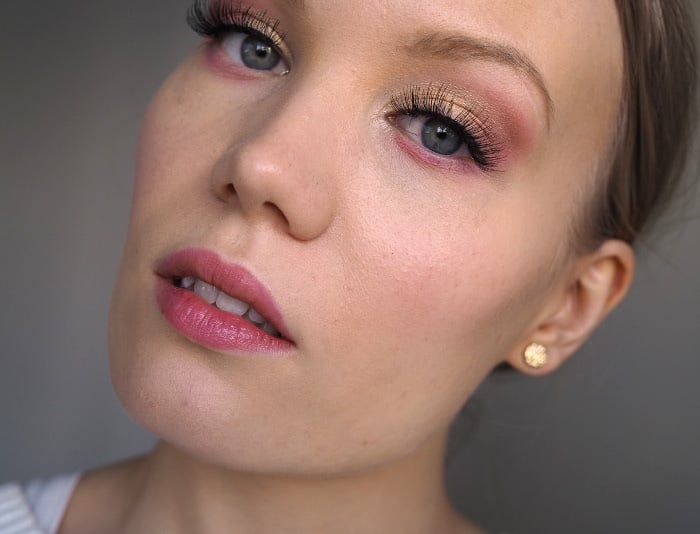 Products
*adlinks marked
NYX Can't Stop Won't Stop Foundation, Nude*
Maybelline Fit Me Concealer, 10*
Milani Baked Blush, Pink Delizioso*
mad4eyebrows eyebrow filler, Blond (blog post!)
Jane Iredale Brow Pen, Ash blonde*