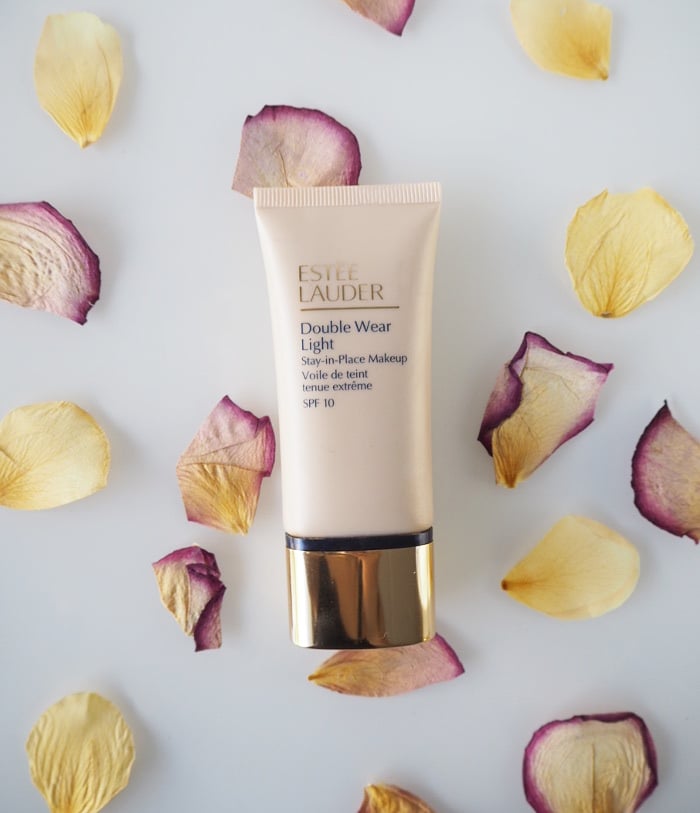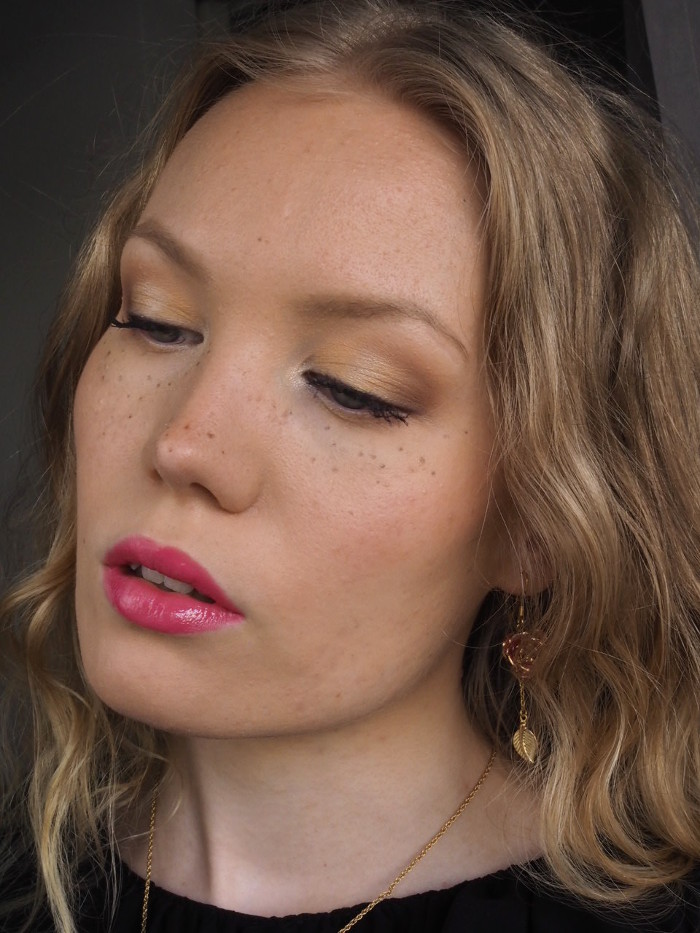 Ever since I tried Estee Lauder's popular Double Wear foundation – I knew I needed to try the lighter version of it as well, Double Wear Light.
The original Double Wear foundation is awesome. It really is. I have a whole blog post about it here, but to sum it up, it's very long-lasting, high coverage and provides a beautiful matte finish. When I need a flawless and glamorous base for my makeup, I choose that foundation.
But – obviously there's a but – it might be too heavy for some. If you're prone to breakouts, like I was, when I first started to use it, it can break you out a little bit. And another thing – you don't always need such high coverage.
So the solution then is, Double Wear Light. If Double Wear is for evening makeup, Double Wear Light is perfect for day wear, though it works well for evenings as well.
I might even like it a little more than the original, but don't tell anyone.
I got the foundation as a pr-sample.
*adlinks marked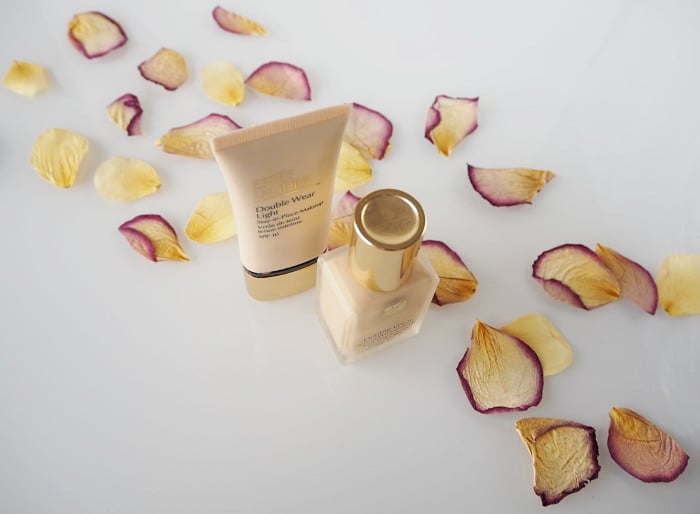 Estee Lauder Double Wear Light Stay-In-Place Makeup review
*Double Wear Light has some same qualities, as the original one, but it's still a bit different. It is very long-lasting, has good medium coverage and it leaves beautiful natural-looking finish on the skin. And though the packaging is not quite as fancy as the original, it is beautiful and it tells you the story: it is the muted-down version of the original Double Wear Foundation.

Double Wear Light foundation stays really well on my skin. The amazing thing about it is, that I don't necessarily even need powder with it. But that has a lot to do with the pills and my nowadays good skin. Anyway I've preferred to wear it without any powder, because lately I'm all about that glow. But put some powder on it, and it's even more trustworthy.
The consistency is thick, and it actually feels thicker than the original – even though it provides a lighter finish, which is funny. It's not as runny and watery as the original. So I would recommend applying it with a wet makeup sponge. It makes the blending easier and you get thinner layers. It is oil-free and it has some oil-controlling properties. I've done some workouts wearing this foundation, and yes, it does stay through the workout (though you get a bit of shine through). I feel like because it's not as thick and next-level, it doesn't break me out. Though now that I've battled acne, I'm not as prone to breakouts anymore.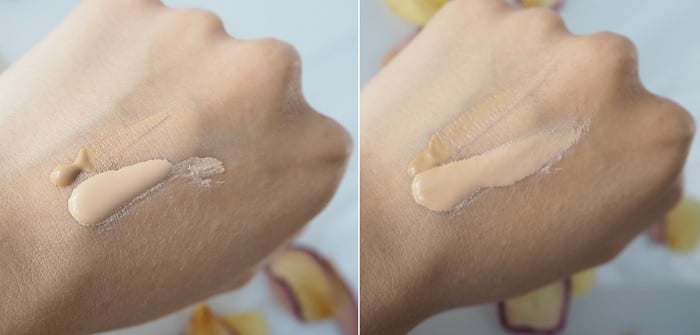 The coverage is perfect, in my opinion. It's not full-coverage – maybe more like a sheer medium. You can build it up a little, but I don't think you need to. The finish is beautiful and it does everything you want a foundation to do: even out the skin tone, hide any redness and biggest blemishes and it leaves a semi-matte natural finish.
So how is Double Wear Light different from the original Double Wear? I think it's not as full-coverage, not as long-lasting and the consistency is creamier.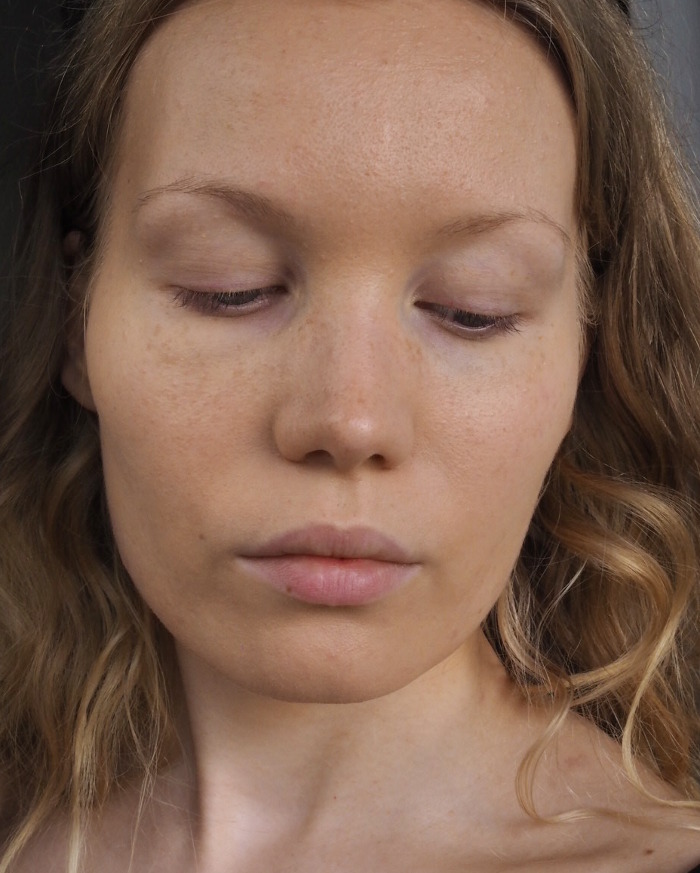 I have a darker shade of this foundation, just because it's summer and I do get some tan on me. My shade is 3, but here are swatches of all the different shades.
All in all, I love this foundation.
Shop for Double Wear Light Foundation in amazon:
*Estee Lauder Double Wear Light
*Estee Lauder Double Wear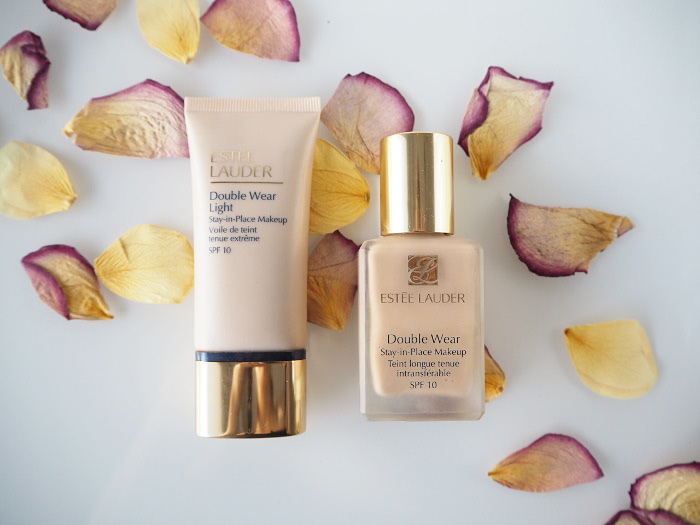 Have you tried this or the original Double Wear?