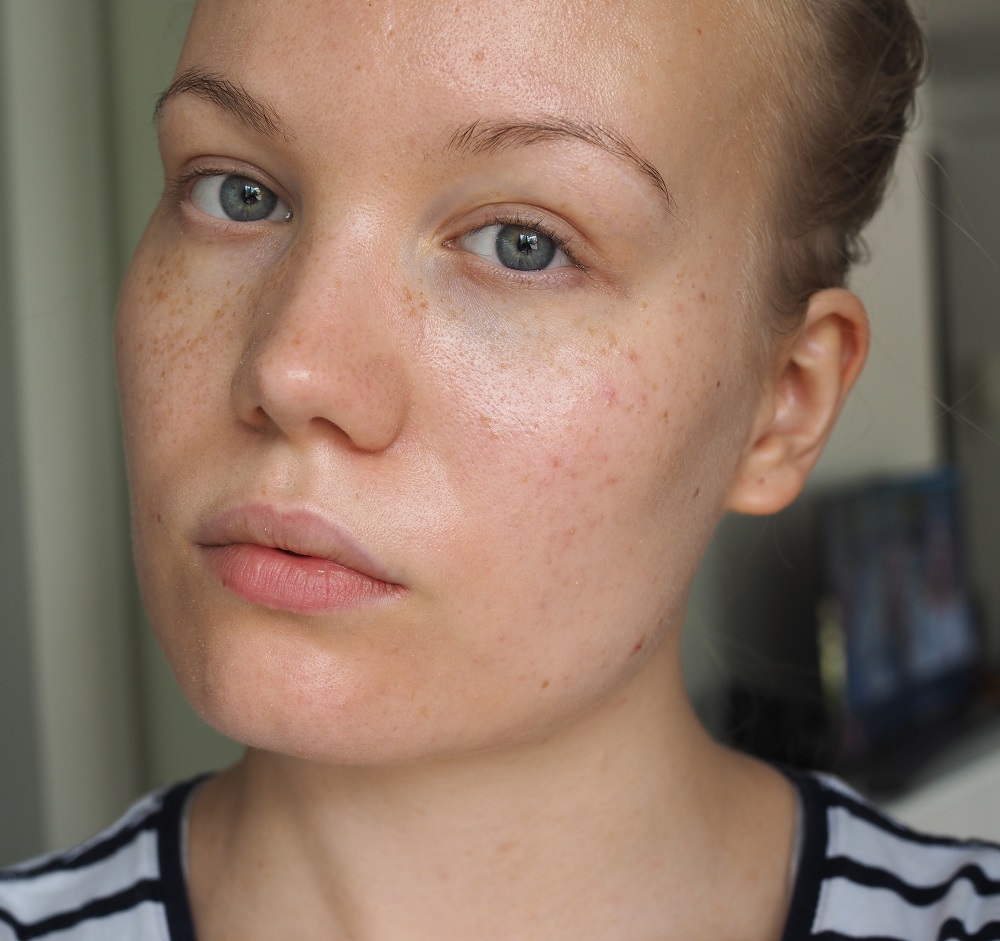 Bare faced. As you can see I have a lot to cover: redness, spots and uneven skin texture.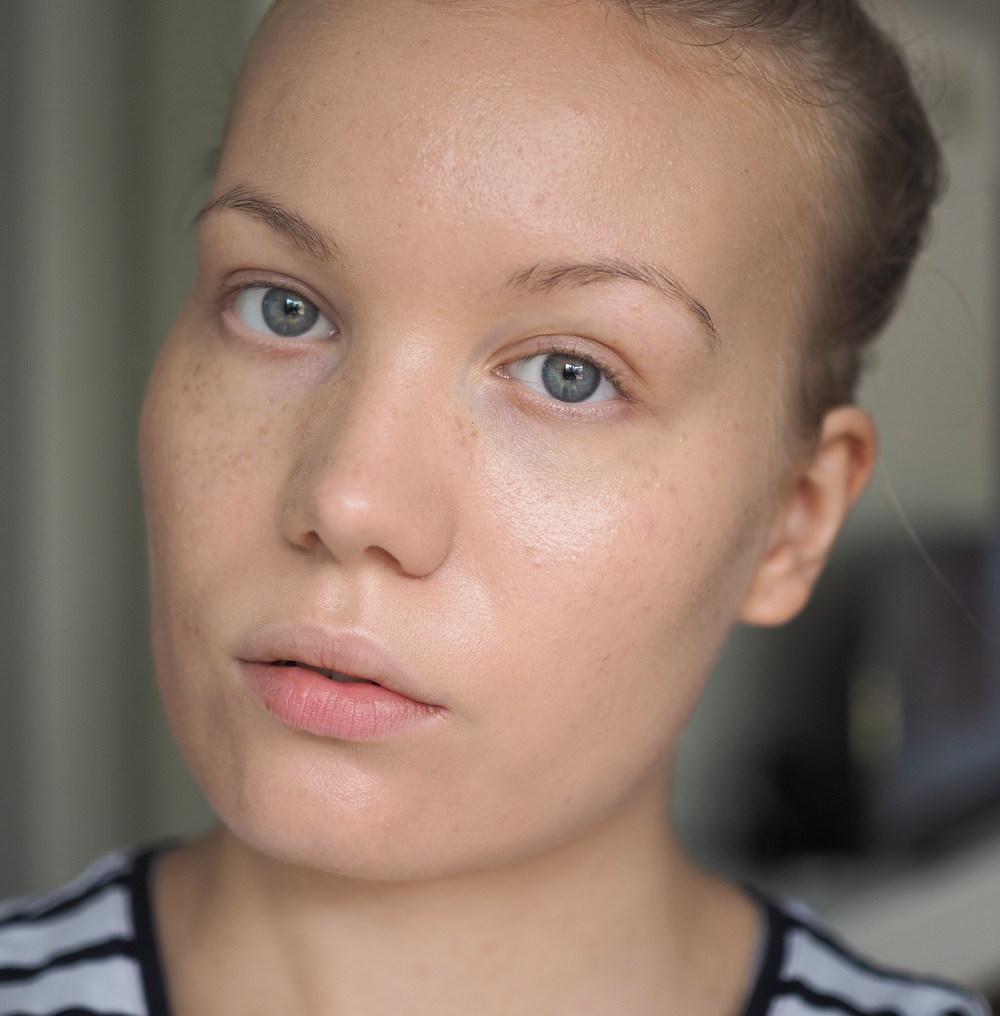 This is how my skin looks after Missha BB Boomer and Perfect Cover BB in shade 27.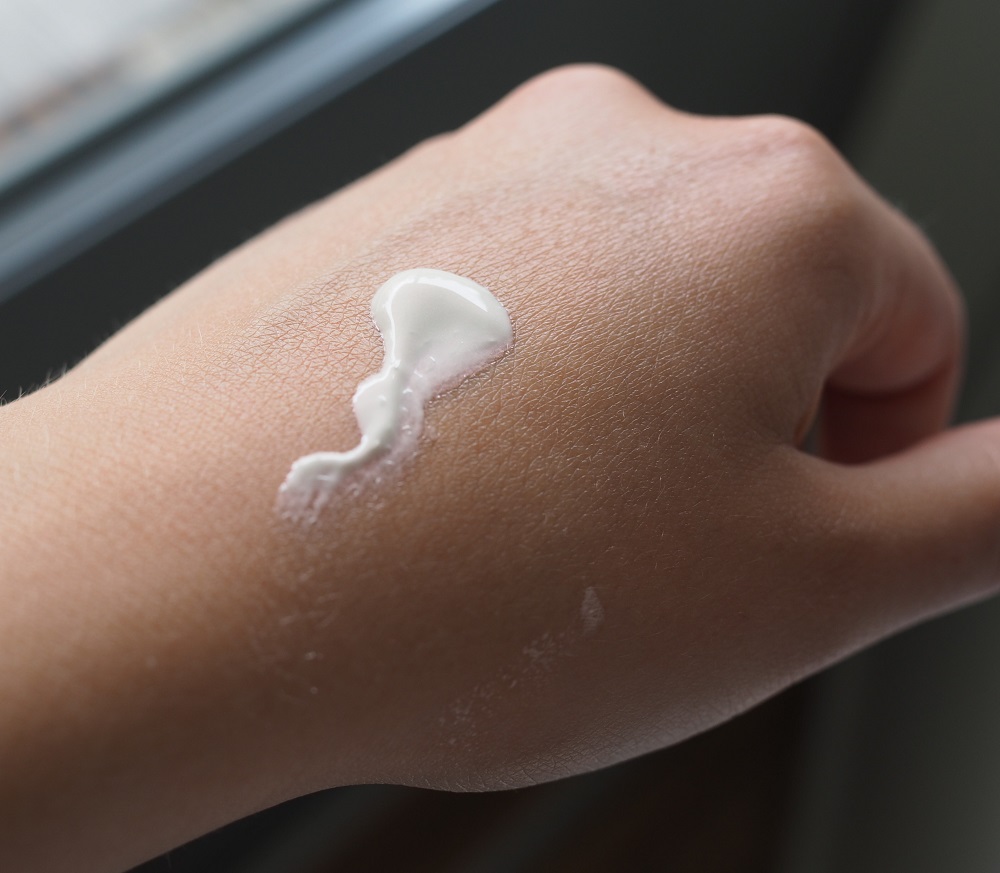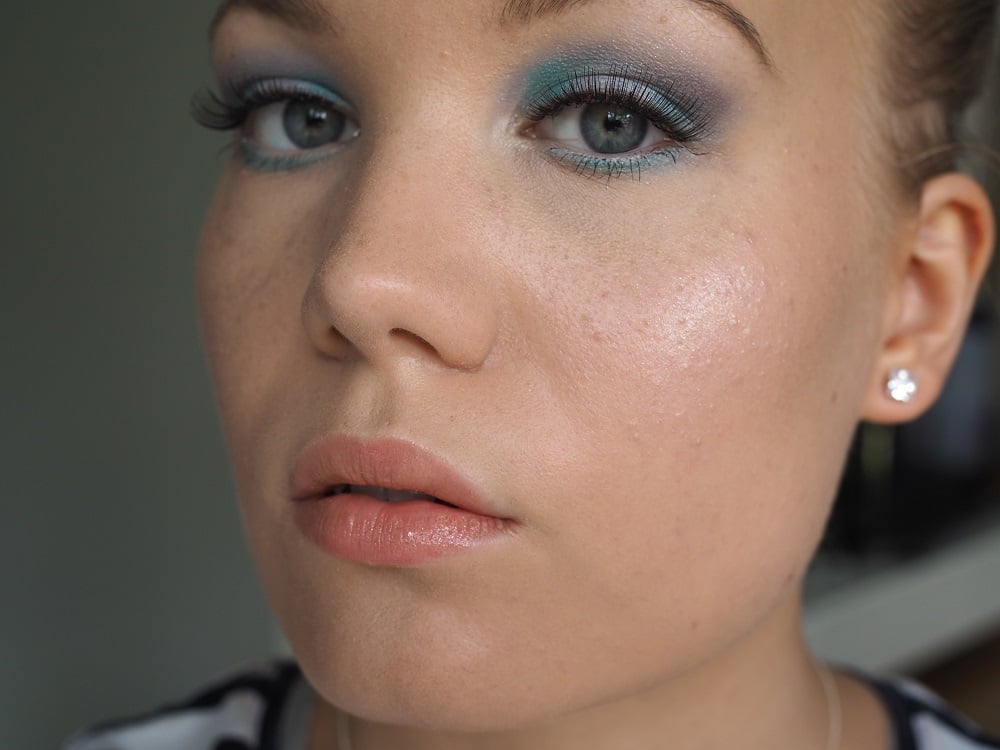 *adlink
I got some Missha's products to try out and I'm amazed how good they are. They actually work for my skin which has a lot of problems right now due to acne & medication. I'm also happy that these are very affordable. Both of these products are around 10$ on amazon.
MISSHA M BB Boomer
Missha's BB Boomer is a white lotion with pink pearls so it's very illuminating and it brightens the face instantly. It looks great in photos but also in real life. It's very moisturizing but it also helps to keep the BB Cream in place longer.  I would compare this to Stila's illuminate primer – 'cause this offers as beautiful glow as it does – but still helps to keep foundation in place.
I didn't really have any expectations towards this primer but I really like it. I have an extremely oily skin yet I have a lot of dryness so this helps with that. I've tried mattifying primers  but they become ridiculously cakey on my skin – so this is basically my go-to primer right now. I would recommend this primer for all skin types and for people that want lovely glowy base. The only exception is a very oily skin that has no dryness in it – this might be too much for it.
Missha M Perfect Cover BB Cream
I've actually tried this BB Cream before and I like it. It's really full coverage and it's more of a foundation than BB-Cream really. I suppose it's called BB Cream 'cause it's very moisturizing, it has anti-ageing properties and it has high SPF.
Even though this is full coverage it still leaves a natural finish.  Since it's very creamy it's not cakey, even when you layer it. I always apply two thin layers and I set it with powder.
This BB Cream I can recommend to all skin types 'cause I have used it before I had dryness and it worked just great. So whether you're dry, normal or oily – this might be worth trying.
The funny thing about this BB Cream is it's shades. I've tried 21 and 27 which both fit me. But I've noticed that both of these colours have a grey tone to them. Usually foundations are either yellow or red based but this one is just clearly a bit grey. You can't really see that on the skin since the cream really blends to the skin though. The good thing about that is that these shades suit both yellow and red -based skin tones. I have a yellow base myself.
Altogether I think this BB-Cream is one of the best affordable foundations I've tried. No wonder it's the world's best selling 3-1 BB Cream.
*Missha M Perfect Cover BB Cream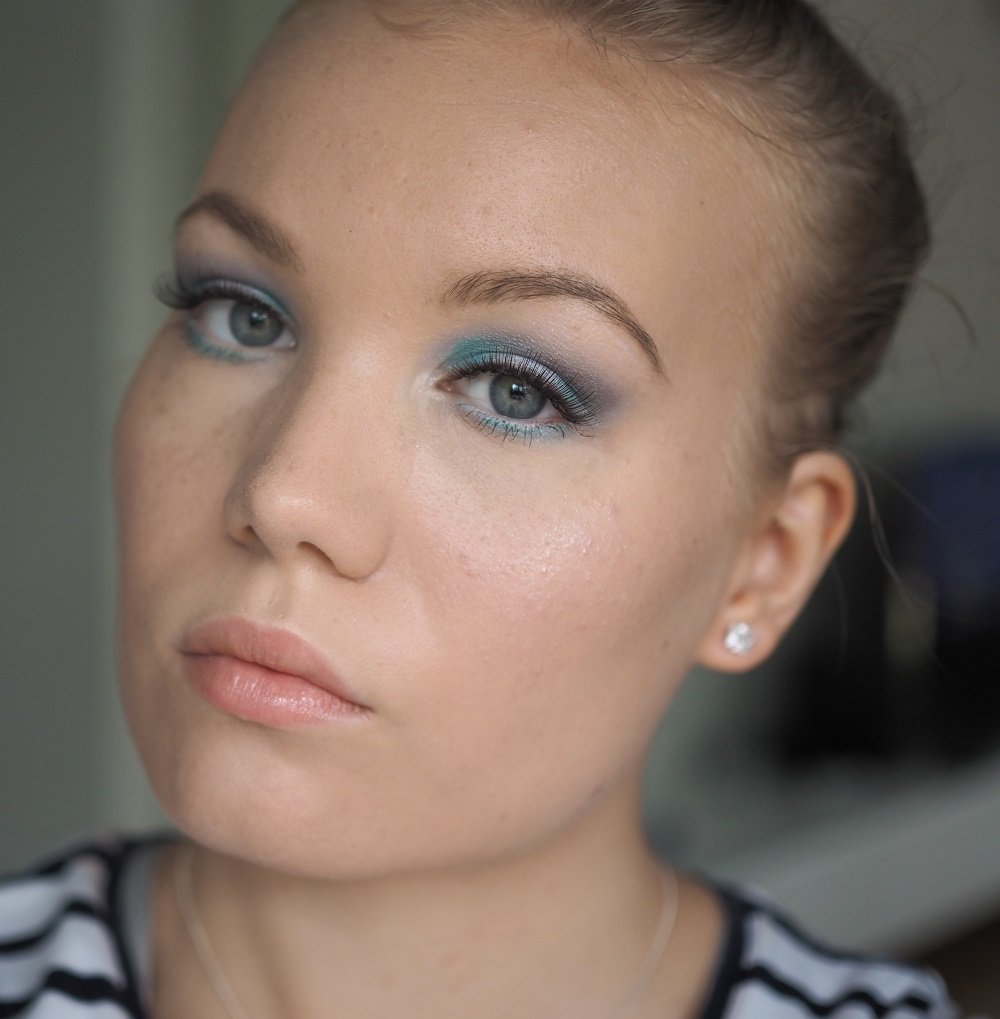 Are there any Missha-fans here? Have you tried these?
+ Bonus picture where both my sister and I are wearing these products. More photos of my sister can be seen on this post.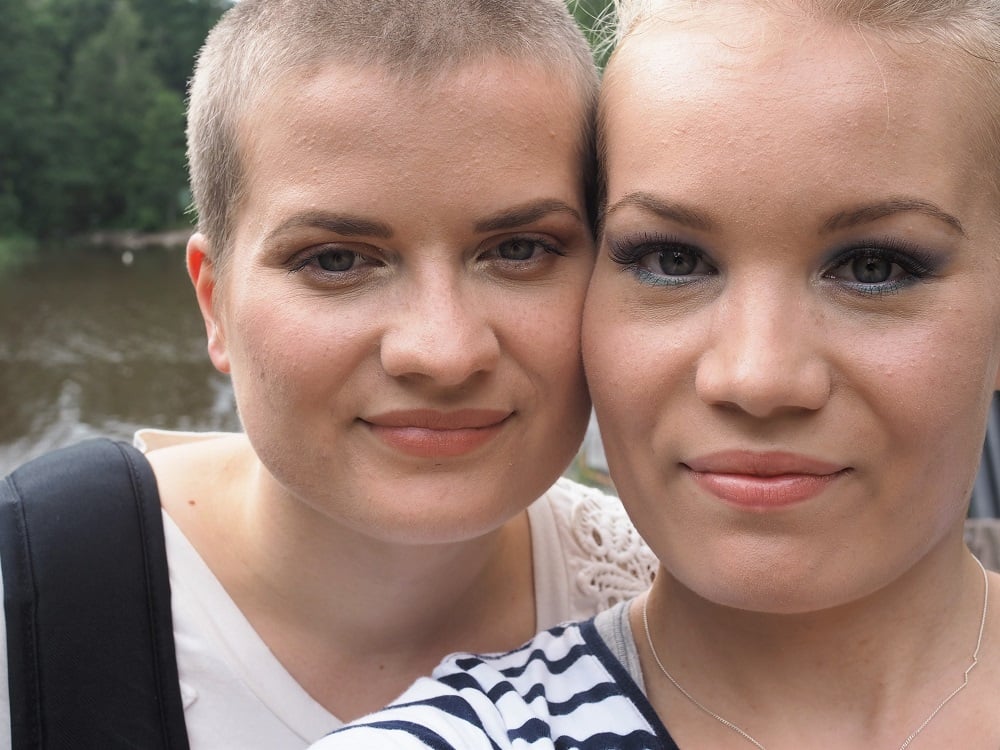 Related Posts