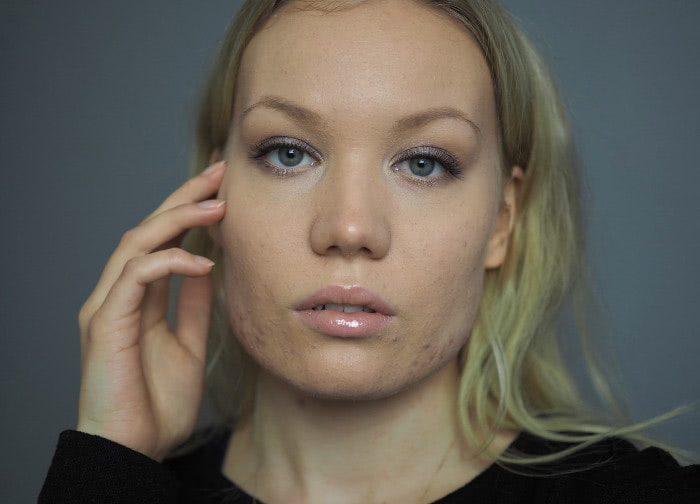 Here is the next makeup thing, that I'm gonna rock as a trend: Confidence.
I already talked a little about this on my recent post, but today, while I was having a fantastic day, I got an inspiration to come here and share my makeup photos and thoughts. Because today – I didn't even want to cover my acne.
There are tons of different makeup tips and even some things, that we consider as rules. Every once in a while I like to kick those rules out of my makeup bag and just do as I please. Like yesterday and today, when I wore my acne anti-coverage base.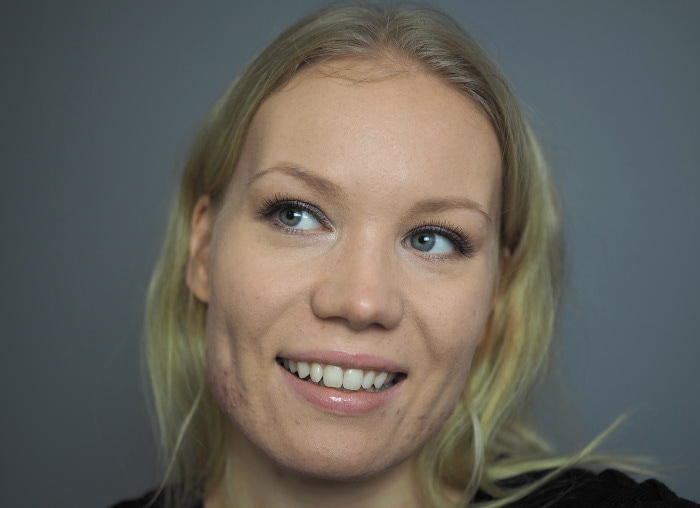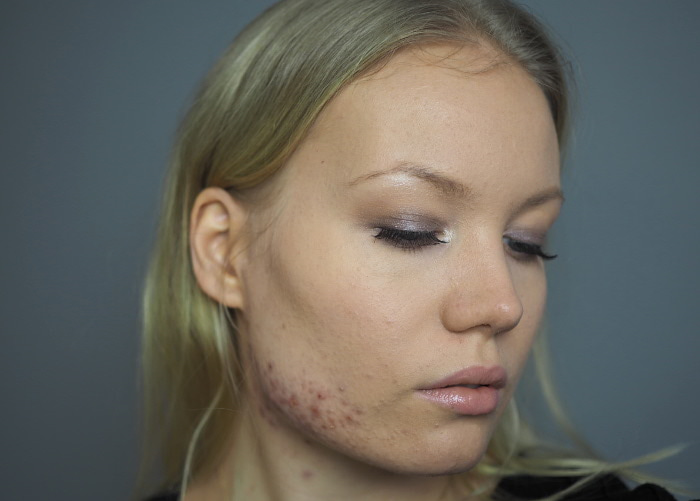 Makeup and skin problems can be a tricky combo. It's certainly something, that has made me feel sad at times. Why doesn't my favorite foundation look beautiful on my skin? Why does the highlighter want to make my skin look worse than it is? Not to talk about the fact that applying and removing makeup can irritate the skin and be painful. And to be honest – I just haven't felt like applying makeup on my acne. And realizing I don't have to is pretty damn powering.
So here is my acne anti-coverage makeup from today. I wore this, when I went to city to my monthly sugaring appointment and a lunch date with my friend. I feel like the time stopped for a while, when we sat in a restaurant and drank our awful teas and laughed at stupid things.  I took a bus home and smiled the entire trip back. Why should I worry? I may have a few red pimples on my cheeks, but I have just as many good friends.
Would you rock the acne anti-coverage makeup? And what looks better in your opinion: a flawless makeup or self-confidence?
I choose the second one every day and I'm willing to pair it with whatever makeup I'm wearing.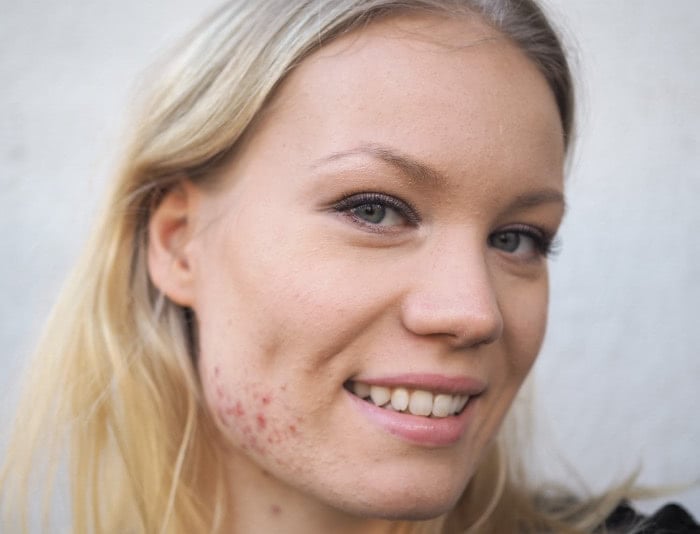 About the makeup:
I wore my go-to foundation with cream contour and a nude blush (which is the only product I can't remember right now). I used Isadora's eyeshadows, which I wrote about here and on my lips I wore my new mac lipstick, with a gloss. Those lashes are my absolute favorite. If you're someone just starting with fake lashes – you should definitely try Eylure's lashes – the lash band is really thin, which makes them easier to apply.
PRODUCTS
Missha Perfect Cover BB cream, 21 & 27
MUFE Pro Sculpting Palette, 30
NARS Radiant Creamy Concealer Custard & Vanilla
Everyday Minerals Multitasking Concealer
Innisfree no-sebum mineral powder
Urban Decay Primer Potion, Original
Makeup Geek Single Eyeshadow, Peach Smoothie
IsaDora Eyeshadow Quartet, Smoky Velvets
Alima Pure Eye Pencil, Ink
IsaDora Stretch Lash Mascara, Brown
Eylure 035 lashes
MAC Cremesheen Creme Cup Lipstick
Clarins Lip oil