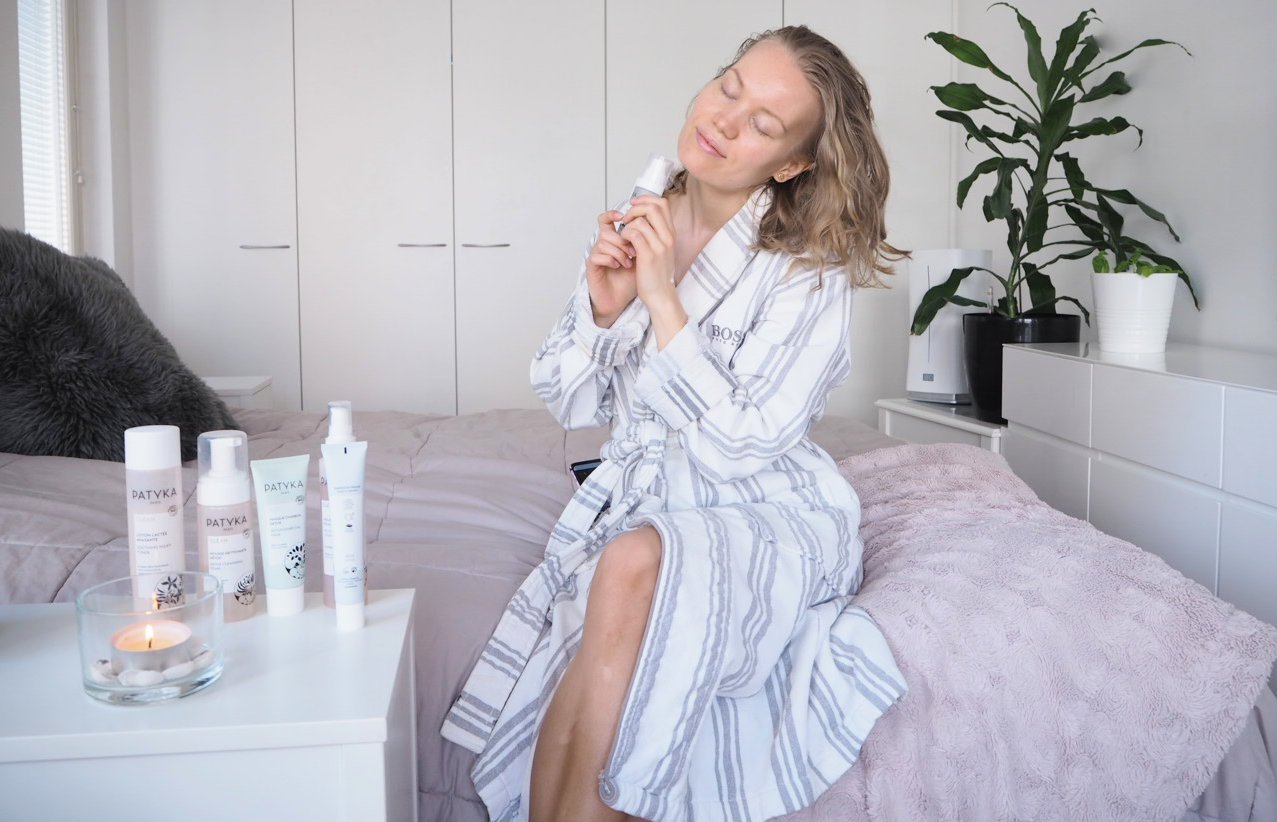 Here is a question I hear all the time (mostly from my so) and that is probably still a mystery to many:
Why does an oily skin need moisturizing? Usually followed by:
Isn't it oily enough as it is? Why do you add oil to it?
It's a good question and I can understand the logic in it. However: moisture & oiliness isn't the same thing. Even an oily skin can get dry and still be oily. In some cases it's actually oily because it's dry. A good example of that was me, when I was on Acnatac. My skin was extremely dry, but at the same time I was drowning in my own oil.
It's very common to have not only one problem with your skin. Combination or oily skin can be really oily at times, but some parts of the face are likely normal or dry. So you do need to moisturize the skin.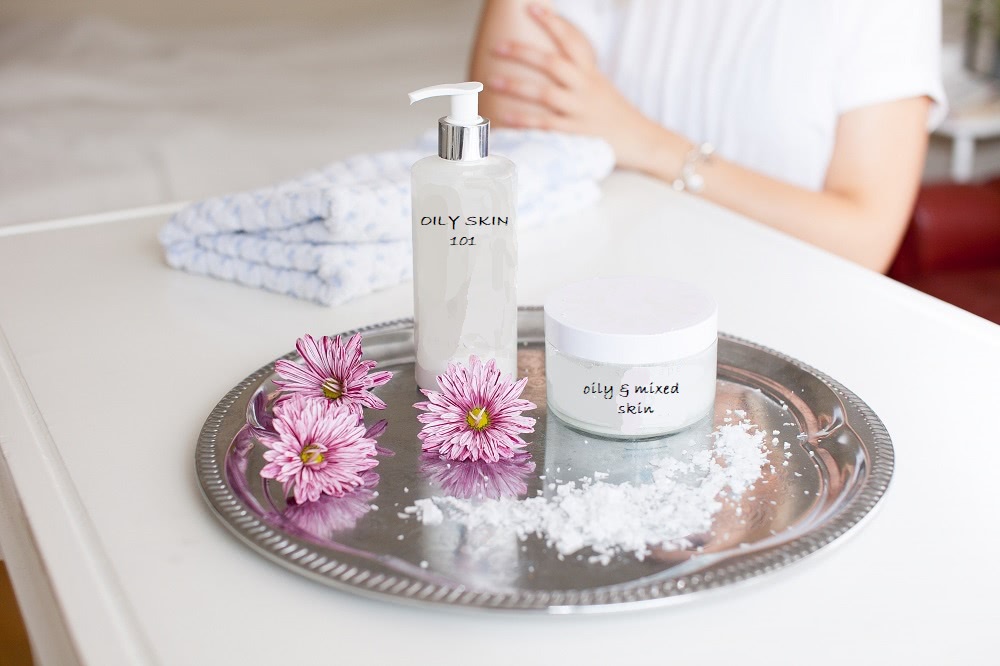 Why should you moisturize an oily skin?
The most important thing about moisturizers is that they don't just moisturize your skin. They treat your skin. You wash your face and rinse products out, but the lotion is what you leave on to the skin.
Your moisturizer can balance your oil-production, while still keeping your skin hydrated. It can protect your skin by creating a block between your bare skin and the outside world. There is also the option of mattifying moisturizers, that balance the oil production evidently and you instantly see the results. In that case, your moisturizer is almost like your invisible makeup product.
So, to answer the question one more time:
oily skin needs moisturizing,

because it is dry – or you want to prevent it from getting dry
because the moisturizer balances the skin and can help with the oiliness and the impurities, redness etc.
because the moisturizer protects the skin
because it makes your skin look and feel good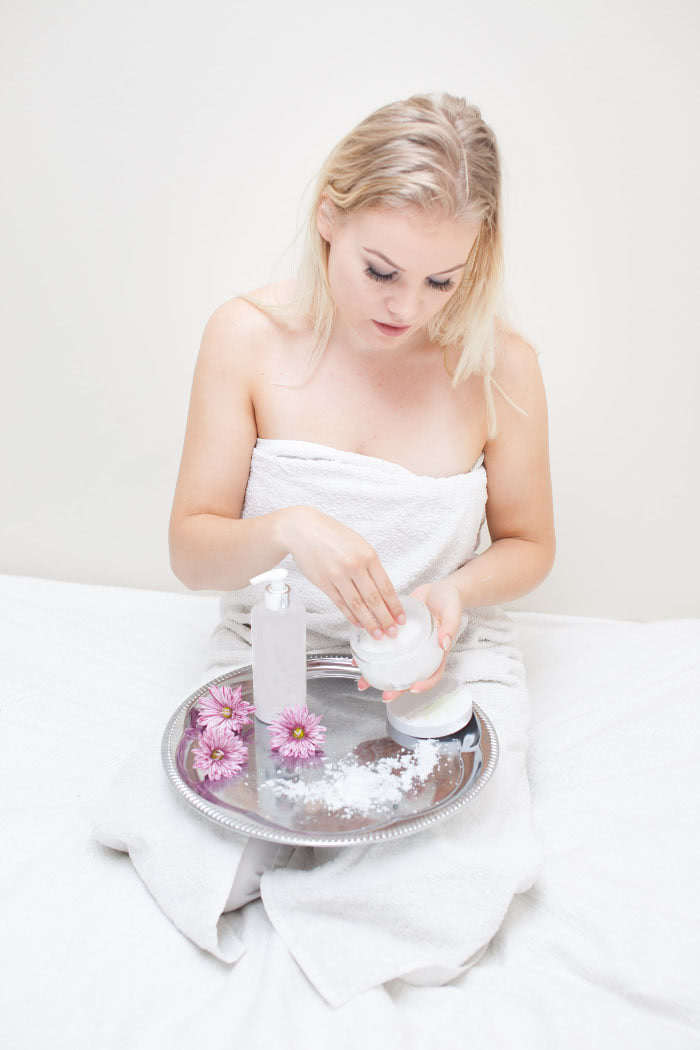 Photo: Inka Lähteenaro 
But because oily skin can be tricky and a bad lotion can actually make it worse, the next question is:
How to moisturize an oily skin?
Products for oily skin need to be lightweight, the ingredients suitable for impurities and the user experience comfortable. I would also check that the ingredients are non-comedogenic, meaning they don't clog your pores. The idea isn't to make you feel more oily.
Good products to moisturize are toners, face mists, serums, fluids, gels and other lightweight lotions and creams. You could use a heavier moisturizer in the evening and then a very light one in the morning. But it's up to you and your skin. You should try different products to find the ones, that work for you.
Another thing that works for oily skin are natural oils. I know it sounds scary, but a lightweight oil can be amazing for your skin. Just try argan oil or jojoba oil (read more about them here). I have used argan oil for several years now, even when I had bad acne, and I feel like it makes a huge difference in my skin.
With my skin, that is combination, I've noticed that I need to use different products depending on the season. In Winter I can use heavier lotions and even creams, but in Summer I can get away with just a hydrating serum or a face mist and my sunscreen.
So there can be times, when you don't need a lotion and a serum or fluid is enough. Aloe Vera gel soothes the skin and makes a great lightweight moisturizer for oily skin during summer, for example.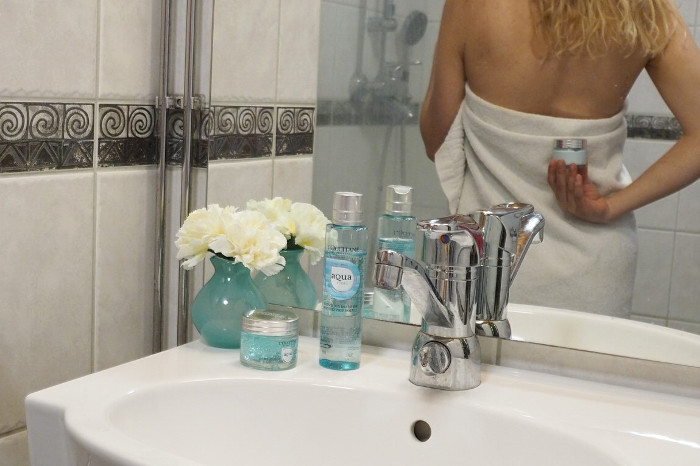 What products are good to moisturize an oily skin?
Here is a list of good moisturizers suitable for oily and combination skin.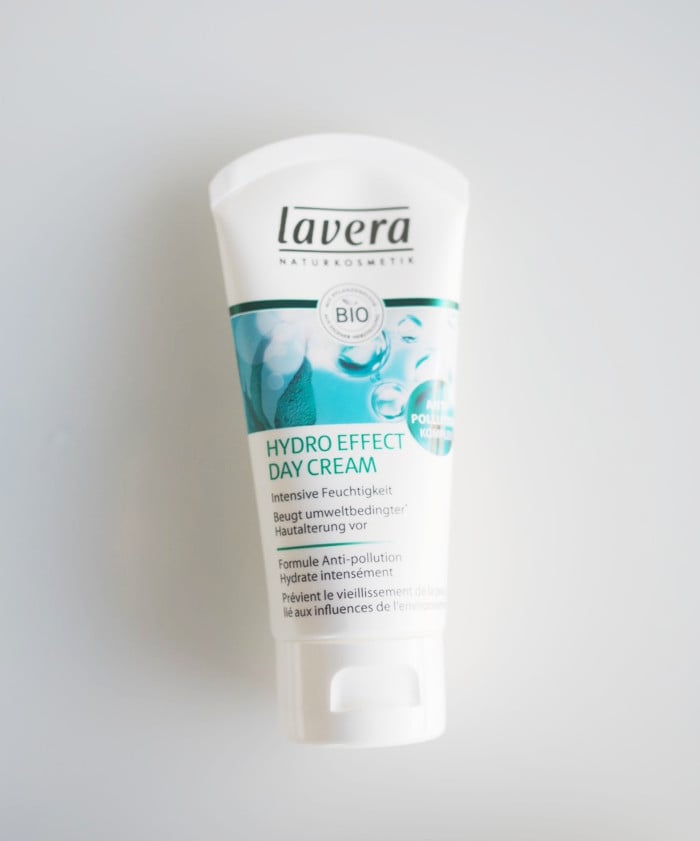 Good moisturizers for oily skin
adlinks
Lavera Hydro-Effect Day Cream
One of my favorite products from Lavera (the whole Hydro Effect line is amazing). It's the perfect lightweight moisturizer, that also happens to smell fantastic. Full review & post here.
Lavera Mattifying Balancing Cream
A great moisturizer, that keeps your skin matte. This made it to my best skincare of 2019 list.
Pura D'or Organic Argan oil
Argan oil in the evening mixed with your moisturizer is pure magic. Argan oil is non comedogenic and it suits all skintypes. It's really helped with my acne and acne scars.
Pura D'Or Organic Aloe Vera
In summer Aloe Vera is awesome as a moisturizer. It also treats your skin after being in the sun, so it kind of checks all boxes. You could also use it in your hair to bring out your natural curls!
L'occitane Aqua Reotier Moisture Prep Essence
Lovely light essence to be used under a lotion or just by itself during Summer.
L'occitane Aqua Reotier Ultra-Thirst Quenching Gel
Moisturizing gel. There is also the gel-cream version, which is super nice as well and probably even better for combination skin. Full post about L'Occitanes Aqua Reotier line products here.
PATYKA Hydra-Soothing Moisturizer & Matte Perfecting Fluid
I'm obsessed with Patyka's new product line, which I blogged about here. These two lotions would be a great choice for oily skin.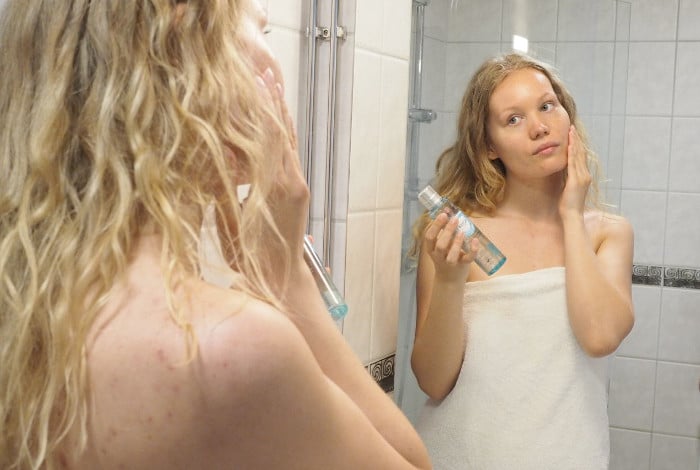 There – hope this was helpful to you. Now tell me: what is your favorite moisturizer?