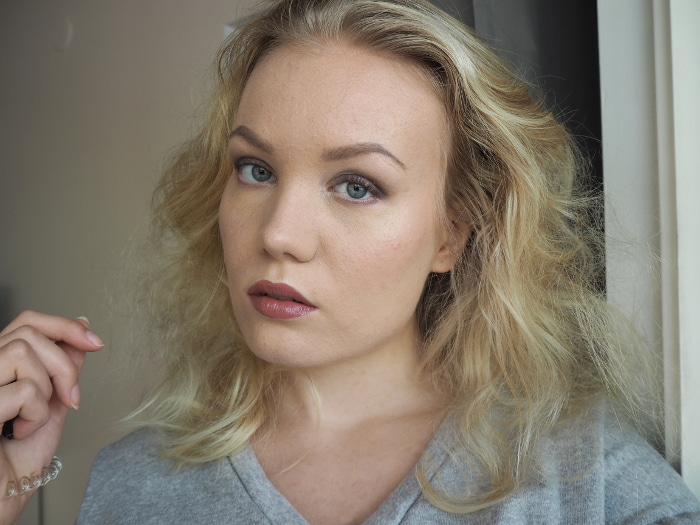 I don't think I've ever properly hyped IsaDora on my blog before – even though it's one of my favorite brands. It's special to me, because my first real makeup items were from IsaDora. I've been using their eye shadows, lipsticks, lip and eye pencils since forever. My first go-to eye shadow palette was from IsaDora and I remember using it all the time – the light shimmer color, a golden one and two beautiful warm browns.
IsaDora is a Swedish drugstore brand, which is very affordable, but the quality of the products is what really impresses me. If you need good makeup with great pigment – but don't want to spend a fortune – you may want to explore Isadora's range of products.
I got to try out new products from Isadora's Autumn Legends Fall collection, which I received as pr. I got their new eye shadow palette, sculpting brow pen, five new liquid lip cremes, three nail polishes and a Blush&Glow draping wheel.
Post contains adlinks.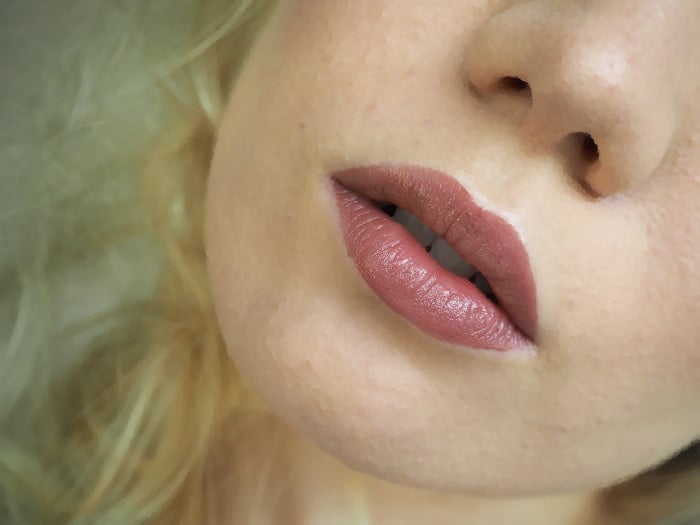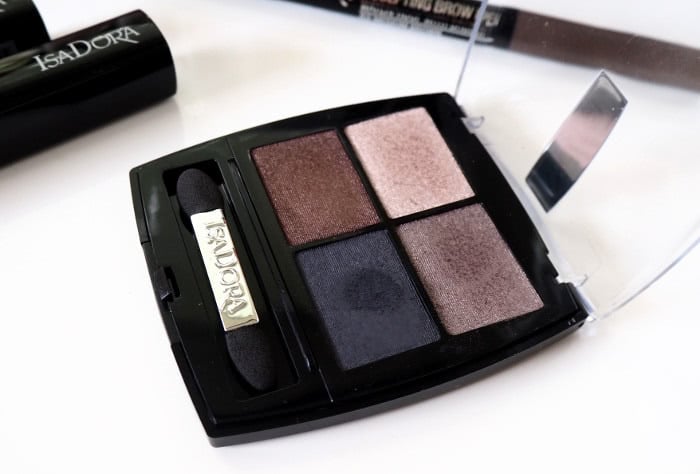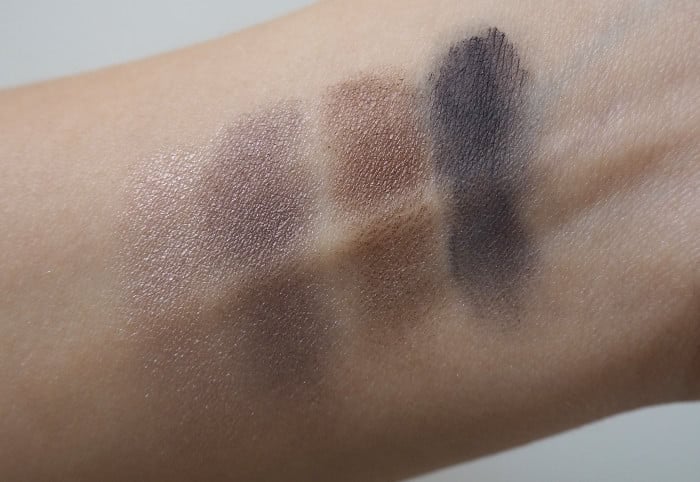 IsaDora Eyeshadow Smoky Velvets
So this is IsaDora's Eyeshadow Quartet: it comes in multiple colors and usually every collection features a limited edition eye shadow palette. The first eye shadow palette I told you about was like this.
The texture of these eye shadows is very IsaDora: creamy, smooth, easily blendable, but also buildable with great pigment. These are all a bit shimmery, except that blueish grey color, which only has some shimmer in it.
I love the colors in this palette – I can easily wear any of these colors alone or together and they are very autumn-y (I'll just casually keep making up words, just act normal).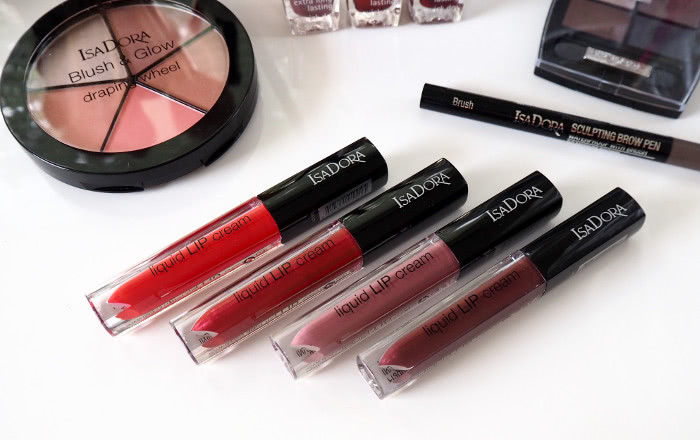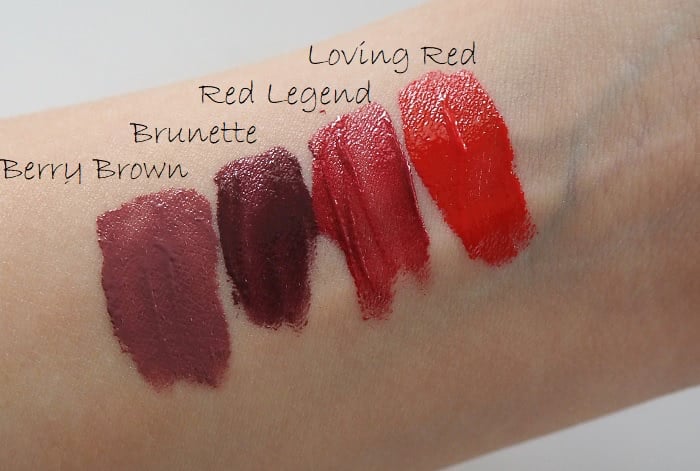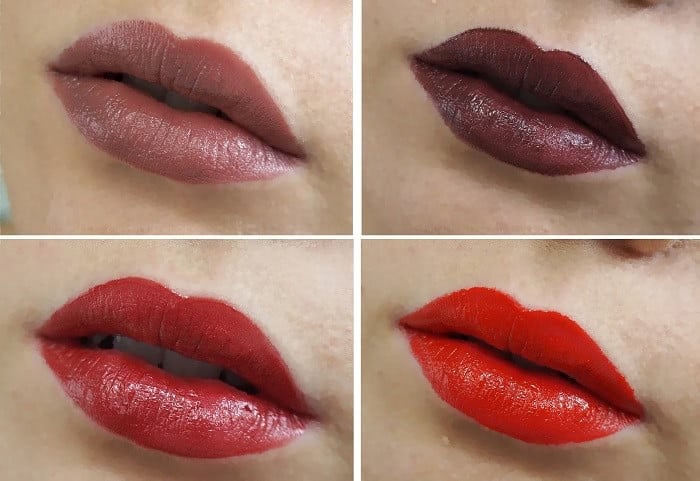 IsaDora liquid lip cream Berry Brown, Brunette, Red Legend, Loving Red
These lip creams are my favorite out of the whole collection – you could probably guess by the amount of swatches and photos. IsaDora's lip products are amazing. My go-to red lipstick is from IsaDora and it's called Red Carpet (seen on this post).
I love the classy simple packaging and I like the colors. As you can probably tell these are extremely pigmented (I'm wearing only one coat on my lips), but they don't feel dry on your lips since they are not matte. I don't know about you, but I love a glossy lip after the whole matte mania.
The only thing I don't like about these, is the scent. It does evaporate quickly though, so it's not a deal breaker.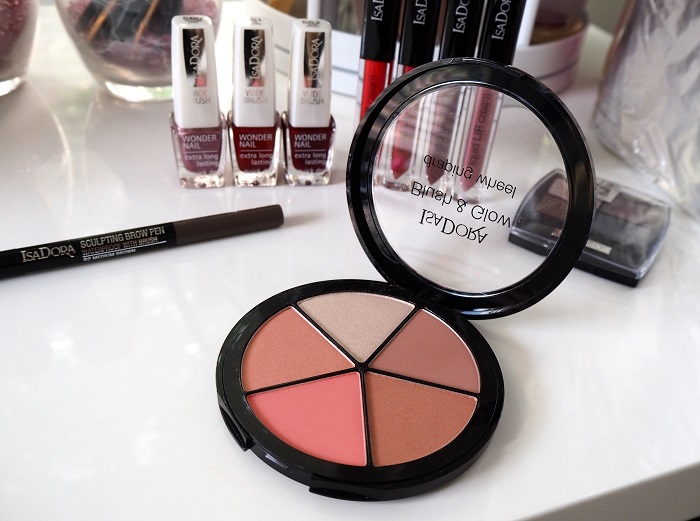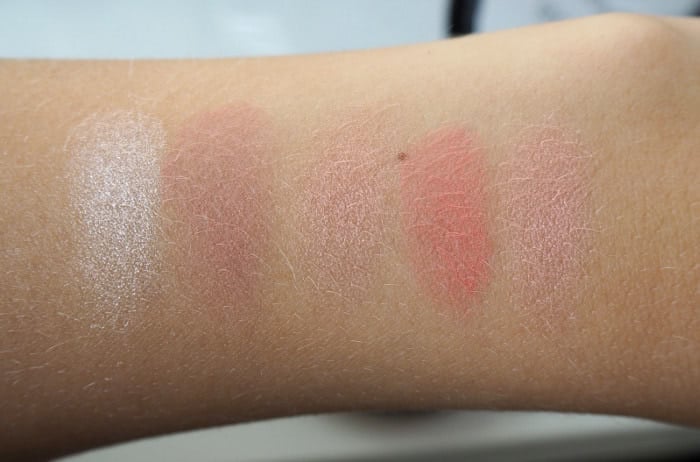 IsaDora Blush&Glow draping wheel
Have you heard of draping? I have to say I'm no expert in it, even though I've heard of it. Apparently it's when you shape your face with a blush. I don't necessarily love the idea of that, but I love a good blush and lately I've been more into highlighters as well. I've also used Isadora's blushes before and what I like about them is that they are very user-friendly. What I mean by that is, that they are not too pigmented and they have a nice velvety texture, so you can build up the color as you like.
My favorite colors of this wheel are the matte ones and I also love the cool bright highlighter.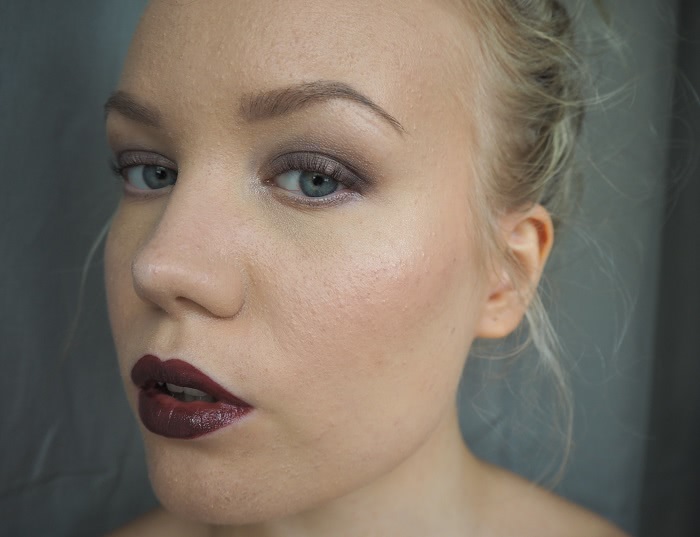 The collection on my face. Lip color is Brunette. That highlight is super bright!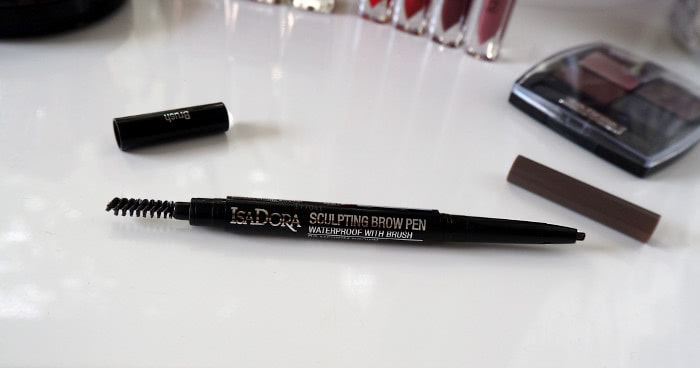 This brow pen surprised me. At first when I looked at the pen I though it looked clumsy and weird, because it has this triangle shaped tip. However – it worked extremely well on my brows! I could do hair-like strokes with the pointy end and color in my brows using the thicker side of the tip. Needless to say the brush on the other end is super handy – I always brush my brows to soften any harsh lines. I have the Medium Brown shade, which is a bit dark, but I like a darker brow every once in a while. The color is cool-toned, which is probably why it still suits me.
This one is definitely a new favorite.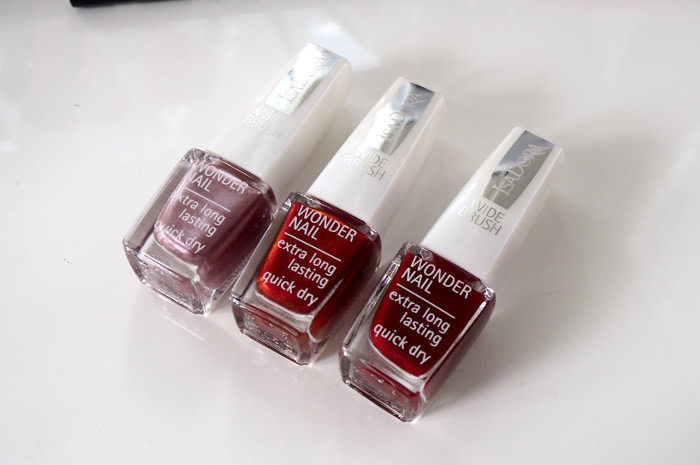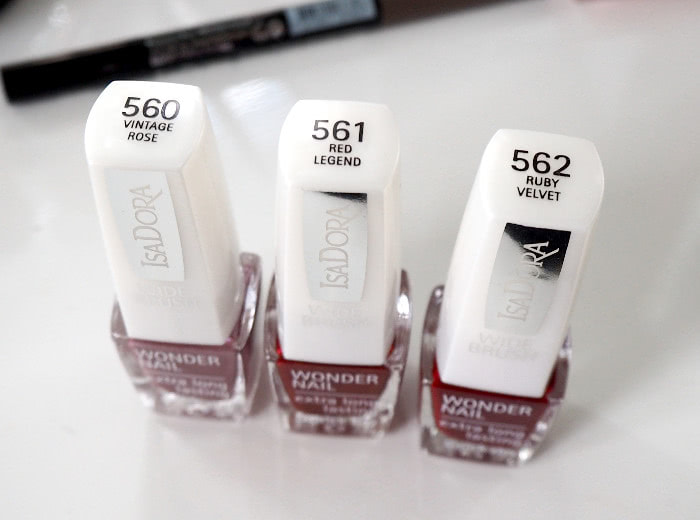 IsaDora Wondernail nail polish Vintage Rose, Red Legend, Ruby Velvet
Finally something, that I didn't love and that wasn't totally awesome. Just kidding, you wish. I was super impressed by these nail polishes – I know it says quick dry on the packaging, but we've all been fooled before, haven't we? These do dry quickly though, so there's no time for me to lose my nerves, as I usually do with nail polishes.
You can get a pretty convincing color with one coat, but I prefer two coats to get the exact color that is in the bottle. I'm no nail polish pro yet, so in my nails these lasted well for a couple of days. I should probably let me sister try these and let her give her opinion. She's a nail polish pro with always "wrapping the tips" and what not. My favorite color out of these three is Red Legend.
If you want to see how these look on the nails, check out this post from Charming Nails -blog. She has swatched all the colors on her (gorgeous) nails.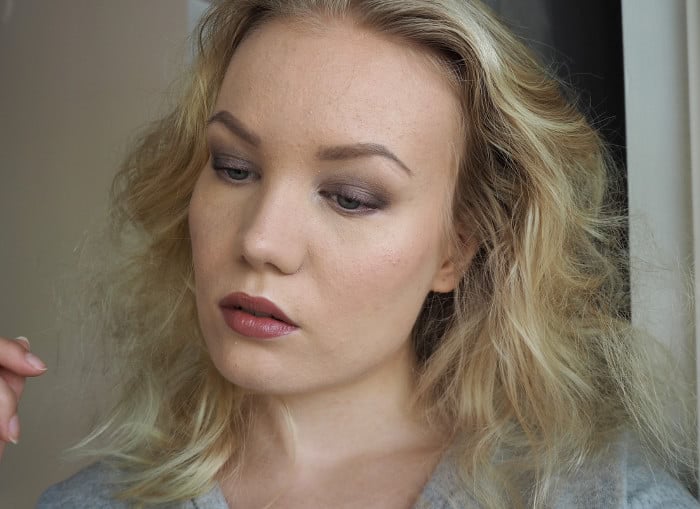 Autumn Legends makeup using all these new products. Lip color is Berry Brown.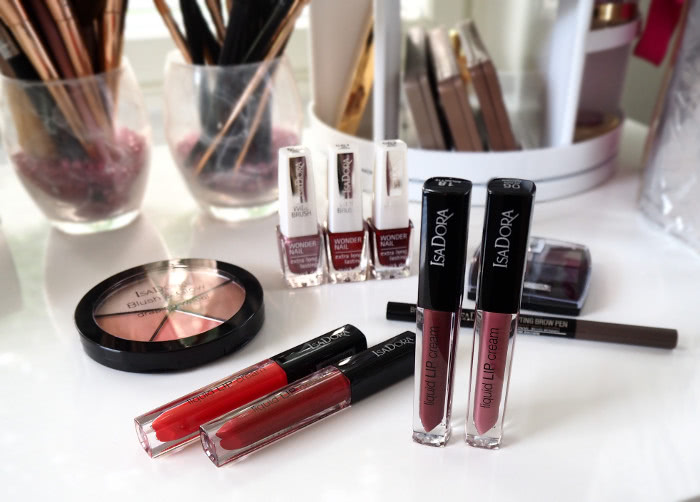 Have you tried IsaDora's products? What do you think of them? And also – are you as excited about fall makeup as I am?
I love how seasons affect my makeup routine and after summer and all these fresh, neutral makeup looks I'm ready for some proper drama.