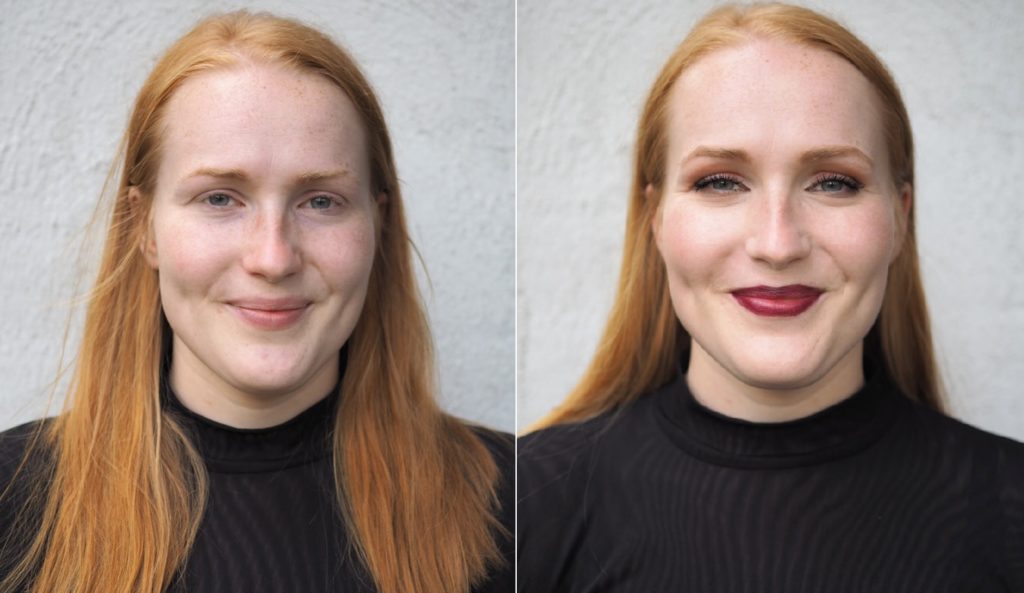 This post contains *adlinks and pr-samples
In my Monday Makeup series I have chosen some interesting people to sit in my makeup chair and fulfilled my vision for their makeup. Here is the second beauty I want to introduce you to: Iida.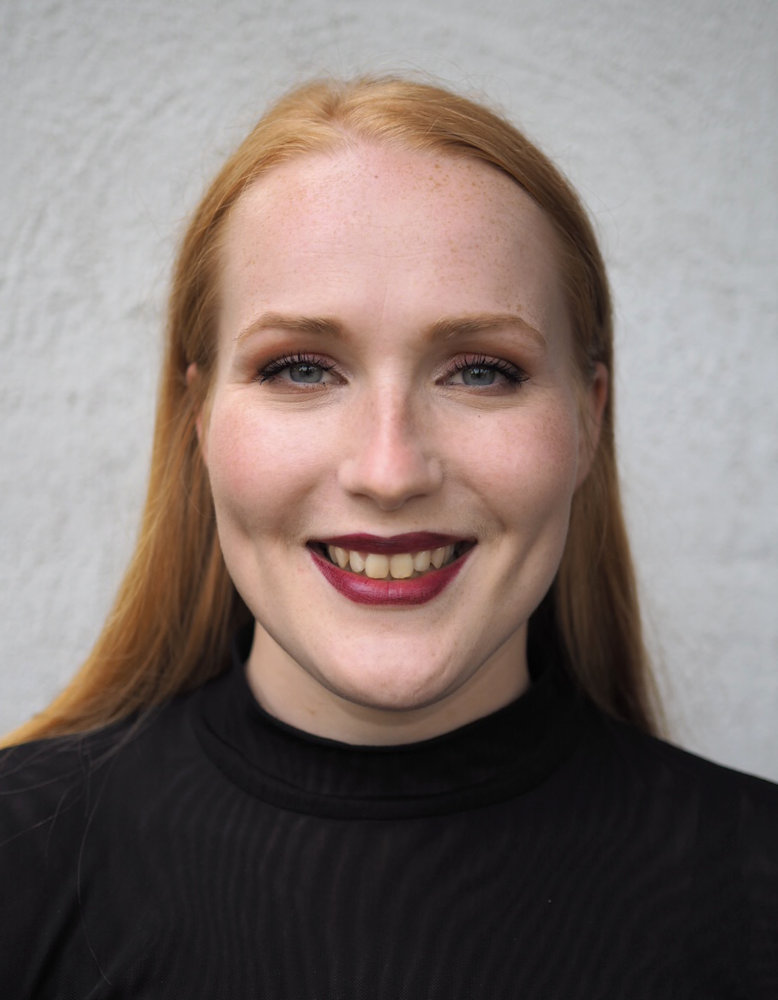 Makeup Monday: Iida
I have followed Iida on her Instagram and blog for quite some time now and I was so excited to meet her and work on her gorgeous features. Iida is a warm person, who's easy to talk to just about anything. I really admire Iida's bravery to talk about difficult subjects on her blog and the way she is fearlessly herself. She has the ability to share her everyday life in a relatable and interesting way.
For Iida's makeup I knew I wanted to use bronze orange tones in her eyes to go with her natural hair color and freckles. I also had a bold lip color in mind for her, which she luckily fell in love with too. That burgundy lip color was made for her! The color is *Revlon's Black Cherry, which is one of my favorite Fall lip colors.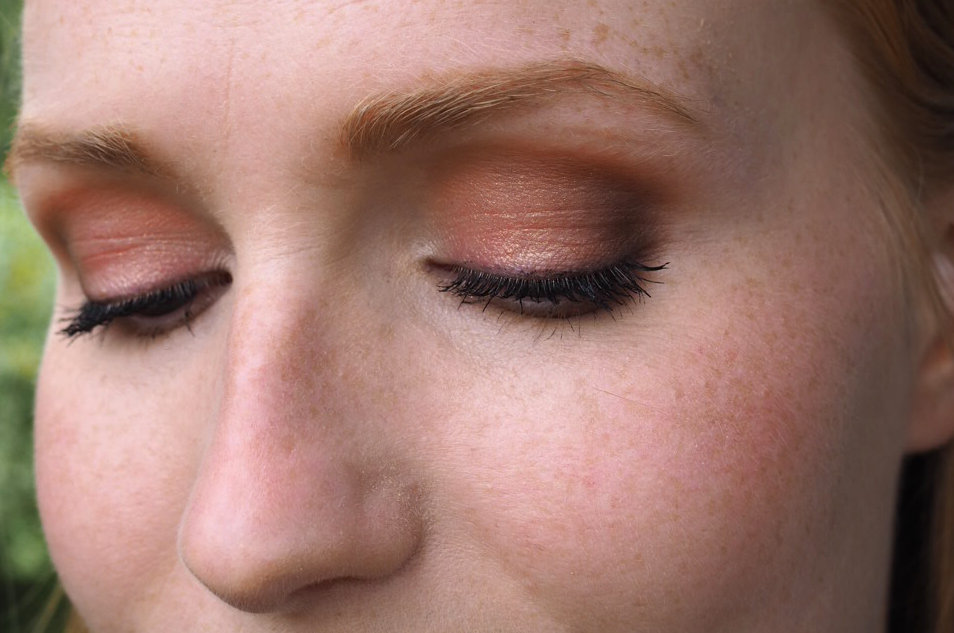 For Iida's skin I used the same CC-cream I've been using on myself and on other people constantly. It's *Madara's City CC-cream, which deserves all the praise I've given it. I also used my *Kjaer Weis cream blush, which is another product, that seems to work on so many different skin tones and types. The color is natural, like you're glowing from within. For highlight, I couldn't help, but pair it with the *Bareminerals Joy Highlight. Since that has pinky and peachy tones in it, it goes perfectly with that cream blush color.
Don't forget to check out Iida's Instagram and go follow her!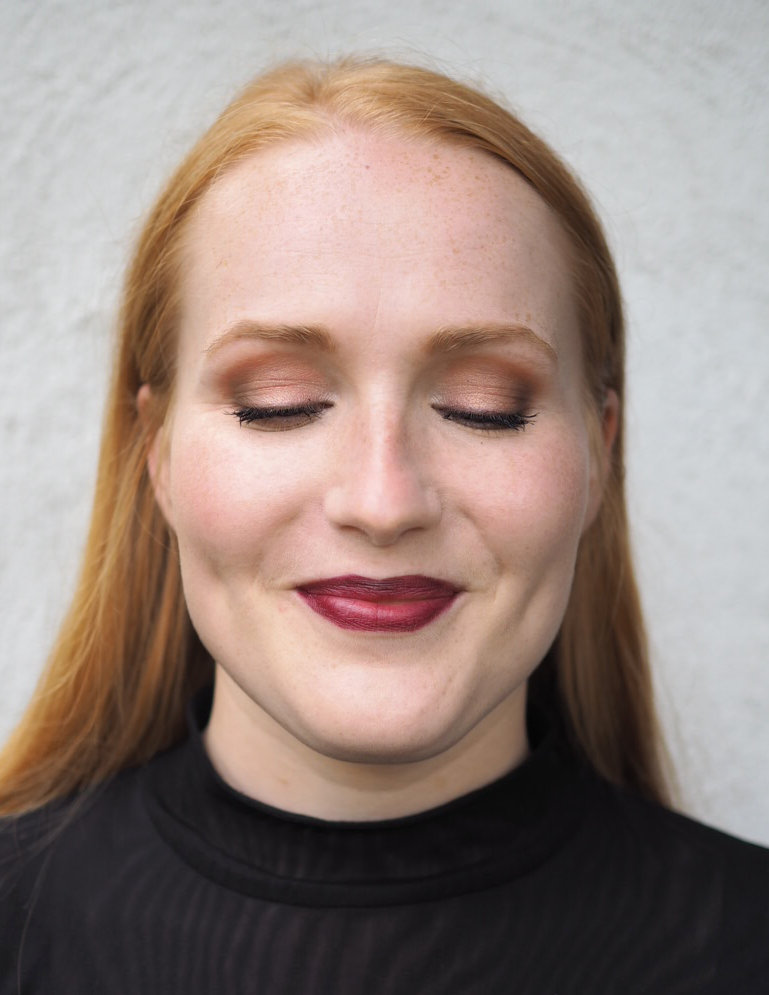 PRODUCTS USED
Urban Decay Vice 4
essence brow gel, Blonde
Most makeup products I have received as pr-samples.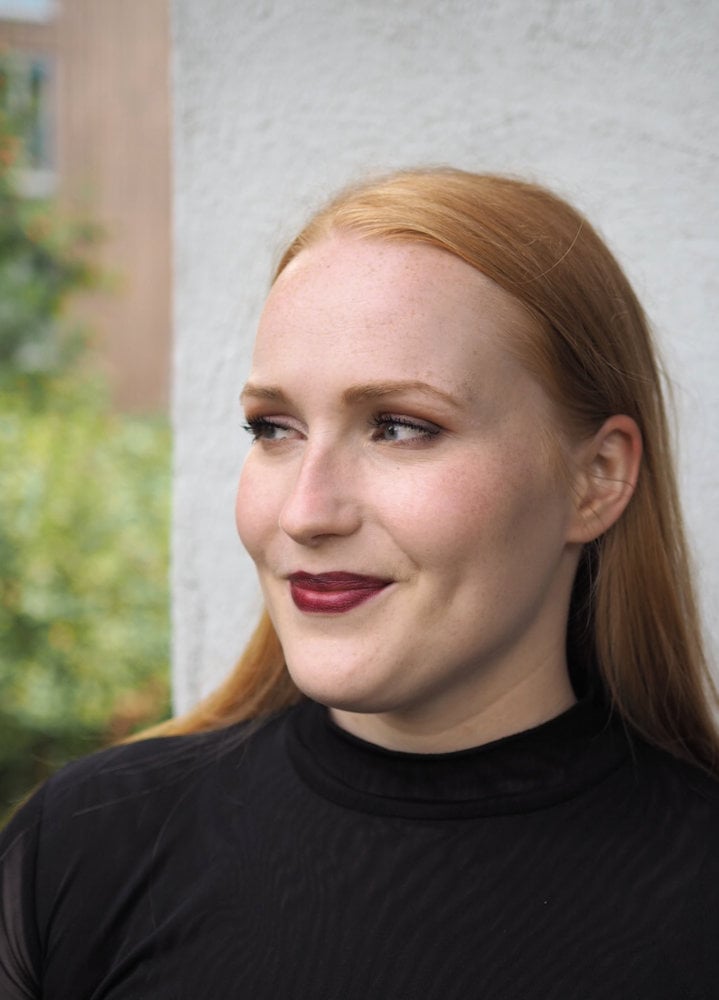 What do you think of this look?