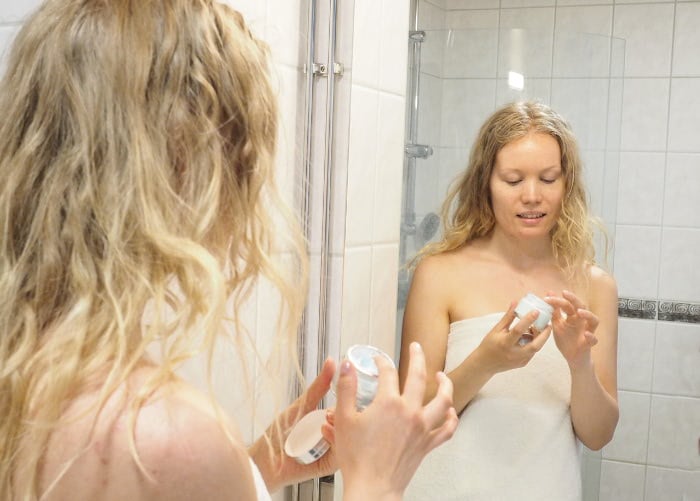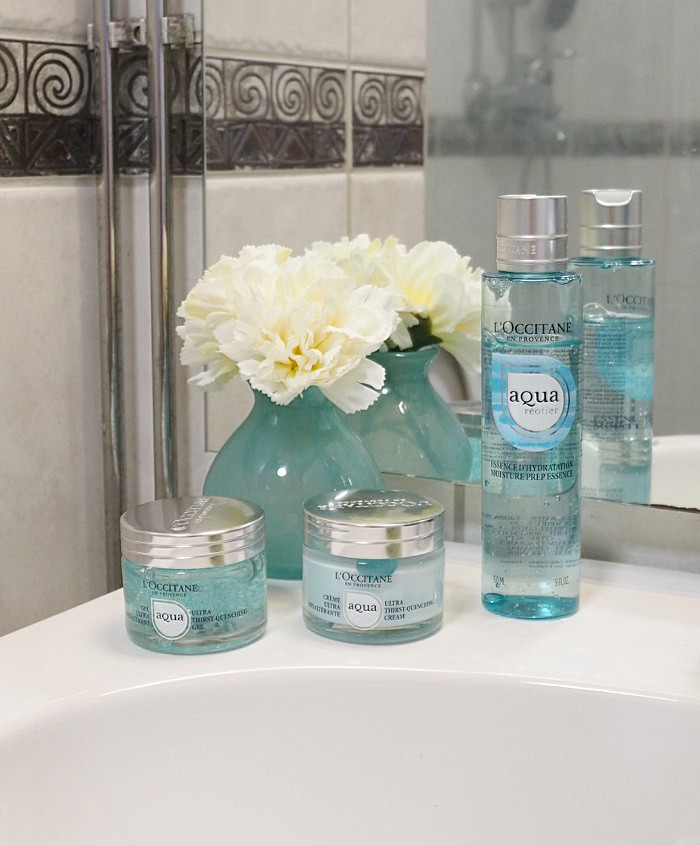 Loccitane recently came out with a new skincare line Aqua Reotier, which is all about moisture. I got some products as pr-samples as a surprise – and boy, was that a nice surprise! As soon as I opened the package and saw the products, I was sold. They come in beautiful packaging and everything just screams freshness and hydration.
It just so happens, that my skin has been a bit on the dry side lately, thanks to that burning sun and summer, so I'm all for moisturizing products. These products have been perfect for summer – lightweight, very moisturizing and fresh.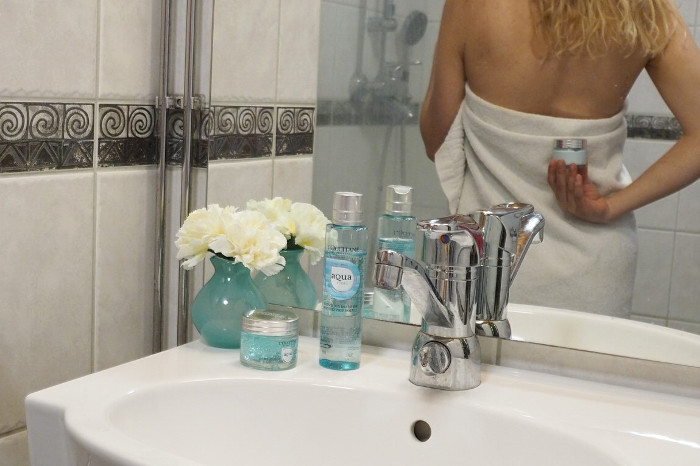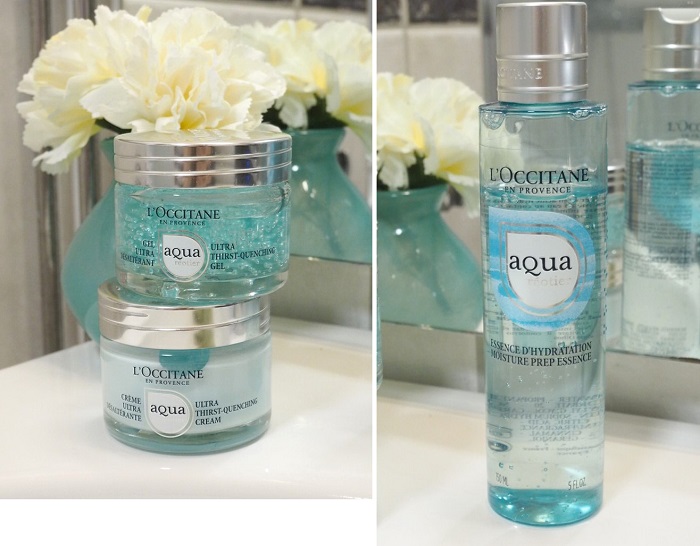 L'OCCITANE Aqua Réotier
The products are packed with mineral water from the Reotier spring from Provence. That spring water is full of minerals and calcium, which are good for your skin. Besides the spring-water, all of the products also contain hyaluronic acid and glycerin.
I would recommend these products for all skintypes, with the exception of a very dry skin. In that case, you might need something heavier, as these are quite lightweight.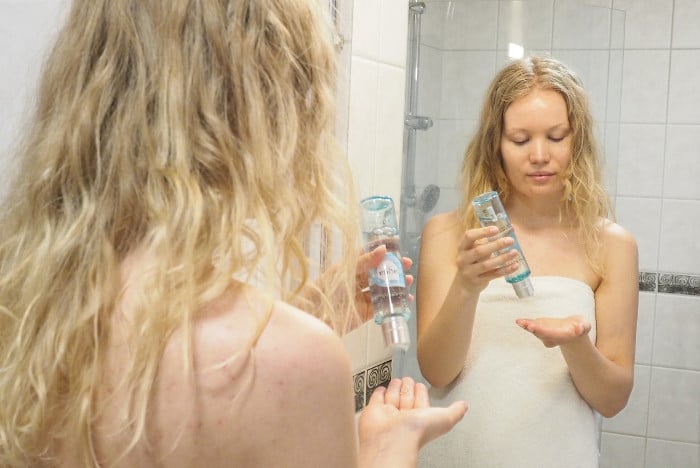 L'occitane Aqua Reotier Moisture Prep Essence
Having a combination skin and still suffering from dryness from time to time, it's important to moisturize your skin the right way. I've found, that the best way to nourish your skin is to actually use light products. Instead of applying a thick cream on my face (that would just sit there), I apply light mists, serums and boosters – before actually applying my cream, which is quite light as well. Light consistencies tend to absorb better to my skin and they still work wonders.
This moisture prep essence has been one of my favorites lately. I use it like a serum before my cream. I first apply my toner, then possibly a mist, a serum, this product and lastly the cream. This absorbs quickly into the skin and feels just lovely. It leaves my face fresh. I would imagine this alone would be perfect for oily skin during summer – as I know from previous experience, that during Summer the skin doesn't necessarily can't take heavy products, but still needs some moisture.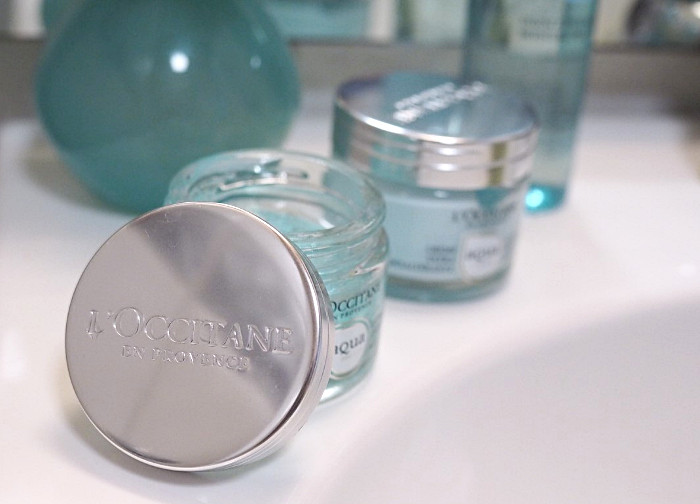 L'occitane Aqua Reotier Ultra-Thirst Quenching Gel
This gel is very eye-catching, but besides looking lovely, it is. As it's a gel, it's very refreshing and moisturizing. It absorbs nicely into my skin and makes it plump. I like to use this during the day, as it's perfect for under sunscreen or makeup as well.
L'occitane Aqua Reotier Ultra-Thirst Quenching Cream
But I somehow still prefer this cream version. I was sure I would love the gel, but I surprised myself. It says that it's a cream, but I would put this in gel-cream category. There is just something about gel-creams, that hit the spot for me. I love the consistency in this – it's so soft, but still fresh as a gel.
Both the gel and the gel-cream are equally moisturizing, so if you are thinking of buying either one of these, pick the consistency you like better.
You can shop the collection on L'occitane's site here*.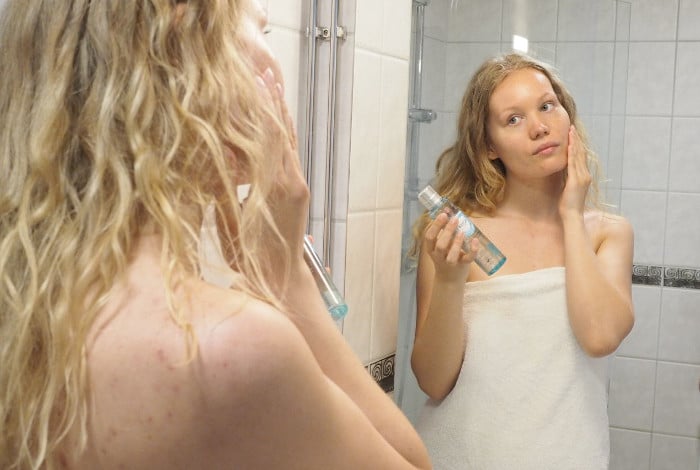 What are your recommendations of light moisturizers for Summer?