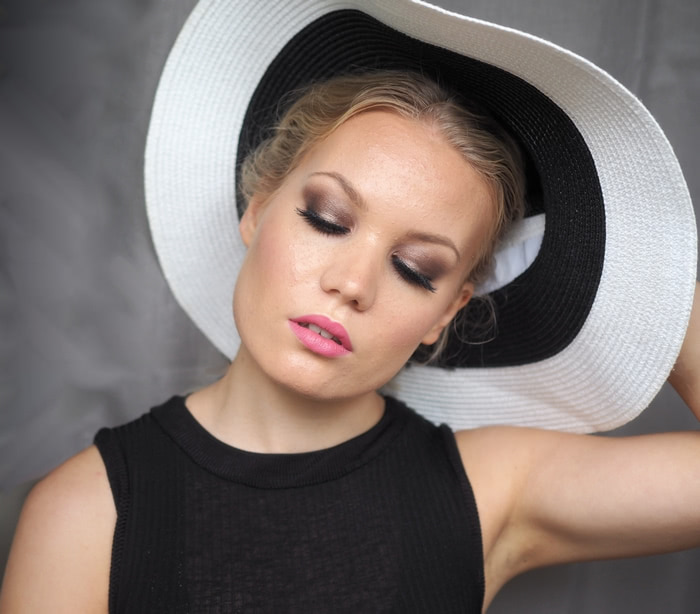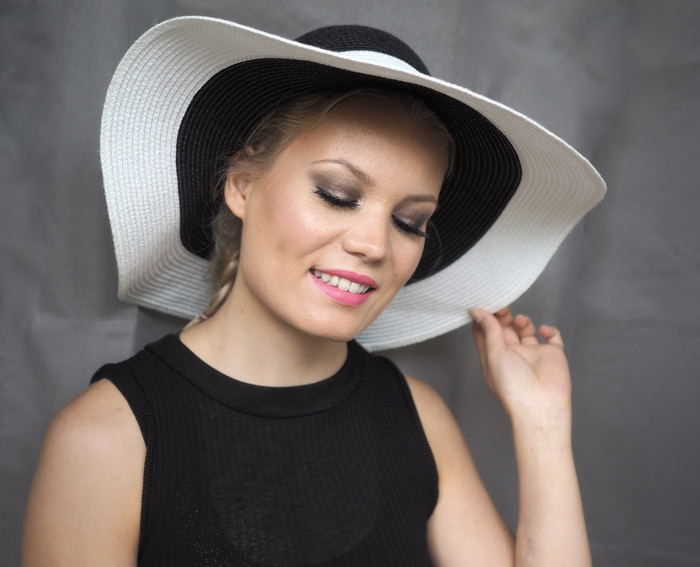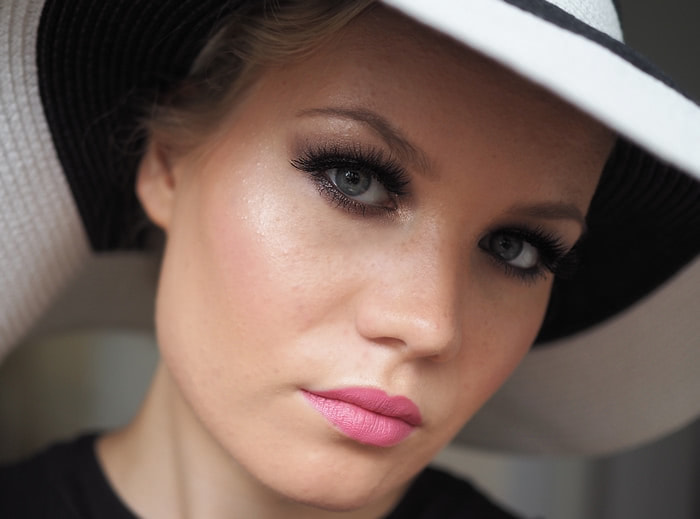 This post is a collaboration between me and another blogger – gorgeous Eleni from Rouge 'N Apples.
I first got to know this beautiful fellow blogger on Instagram. I loved her photos and the positive attitude, that somehow comes through the posts. I then found her blog, which is as lovely. Eleni writes a beauty blog, which has great in-depth reviews of beautiful products. I'm always drooling over the beautiful luxury products she has! She's a Greek living in London and I love to read about her travels as well. We share the love for sea as well as makeup.
It would be cool, if you could show some love for Eleni on her blog and on her Instagram.
Eleni's blog: Rouge 'N Apples
Eleni's instagram: @rougenapples
We came up with the idea of choosing a summer makeup look for each other and then creating it. This is my look, designed by Eleni. It was cool to see what she would pick for me and I love this bronzy look, which is very Eleni by the way.  The pink lips and cheeks are a nice contrast to this otherwise very dark smokey eye. I wasn't sure if I went overboard with the smokey eye, but then again, that's just typical me.
I had a bit of trouble to make the photos look summery, because this Monday turned out to be rainy and grey. But hey, throw a sun hat on and it's like I'm at the beach, no?
If you want to see what I chose for Eleni's makeup, go read her post about the summer look designed by yours truly. I can reveal, that I did challenge her a bit with colors!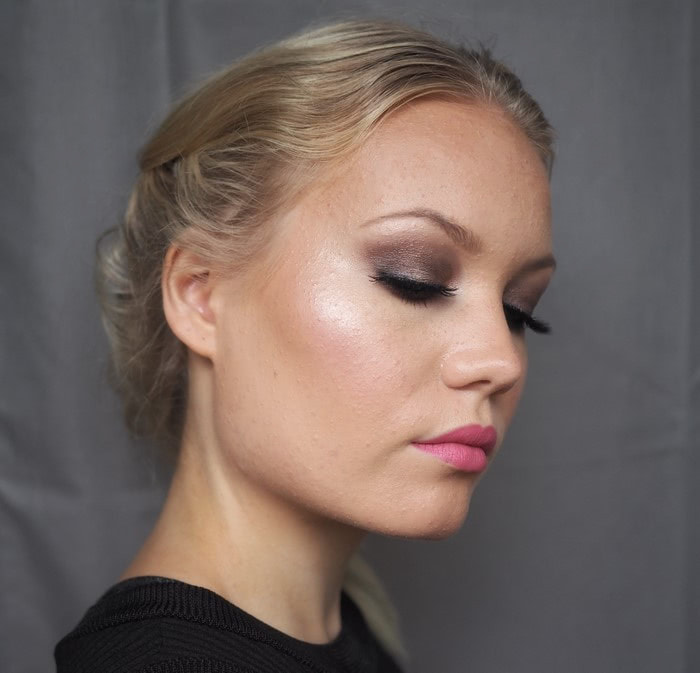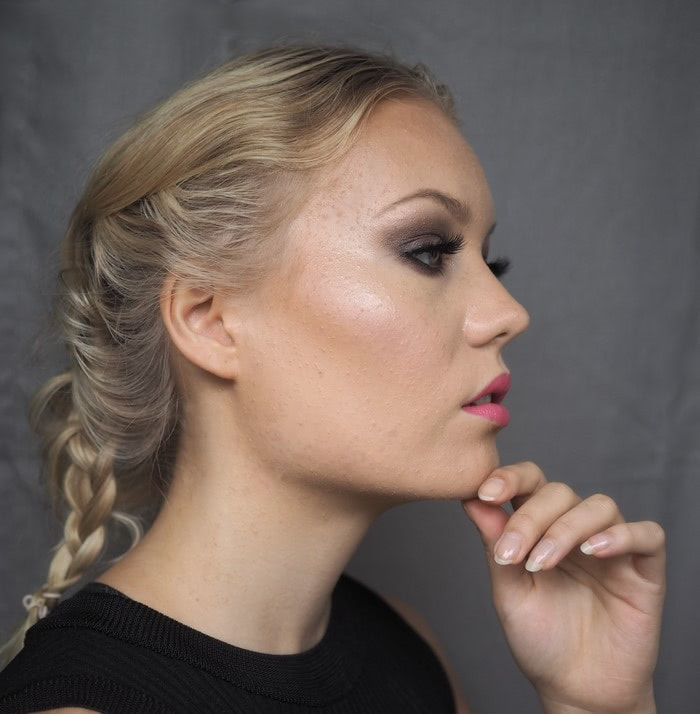 PRODUCTS
RVB Lab The Makeup Primer
Milani Conceal & Perfect Foundation, Natural*
Rimmel Lasting Finish Foundation, Light Ivory (just a tiny amount to make the Milani foundation a bit lighter)
Innisfree No-Sebum Mineral Powder
Benefit Hoola Bronzer*
Milani Baked Blush, Delizioso Pink*
MAC Mineralize Skinfinish, Soft & Gentle*
UDPP*
Sleek Makeup I-Divine palettes*, All Night Long & Arabian nights
Alima pure Eye Pencil, Ink
Lancome hypnose mascara*
Eylure Vegas Nay lashes*
Milani Color Statement, Fruit Punch*
Related Posts