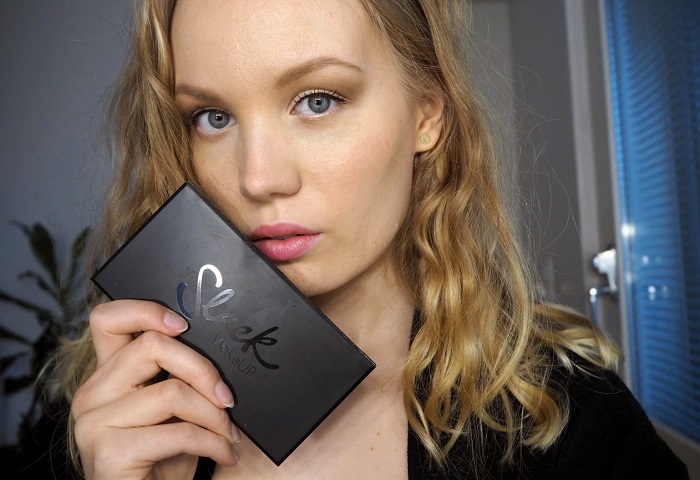 *adlink
In my lookfantastic calendar (which was awesome, by the way!) I got *Sleek's A New Day palette. I already have two other Sleek eyeshadow palettes so I knew what to expect from their makeup. Basically Sleek's palettes are very inexpensive and good. The price-ratio quality is on point. The palettes come with a mirror, but otherwise are pretty plain.
Sleek A New Day Palette
This palette is a nice every day palette with warm and cool neutral tones. It has a few interesting shades like a light shimmer color with a hint of lime green (the first color), a beautiful cool-toned rose gold color (the second color) and your basic gold shimmer (third on the bottom row).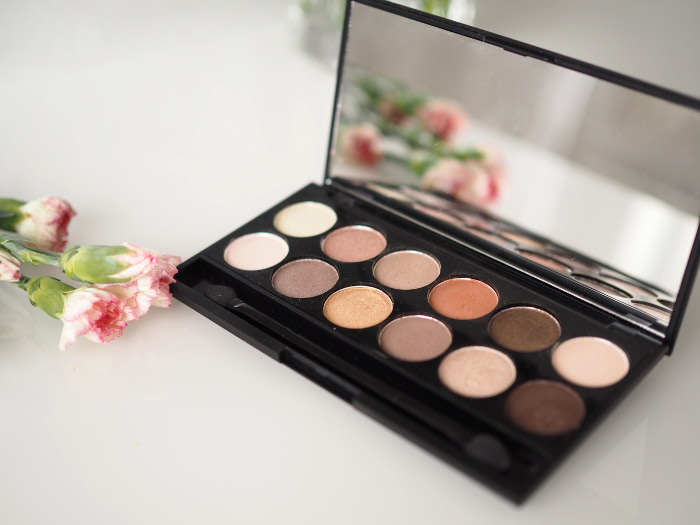 I challenged myself to use the palette three days in a row and create different makeup looks with it. These looks ended up being quite my everyday looks. It's no wonder, since the palette is perfect for simple looks.
Makeup 1: Soft & Shimmery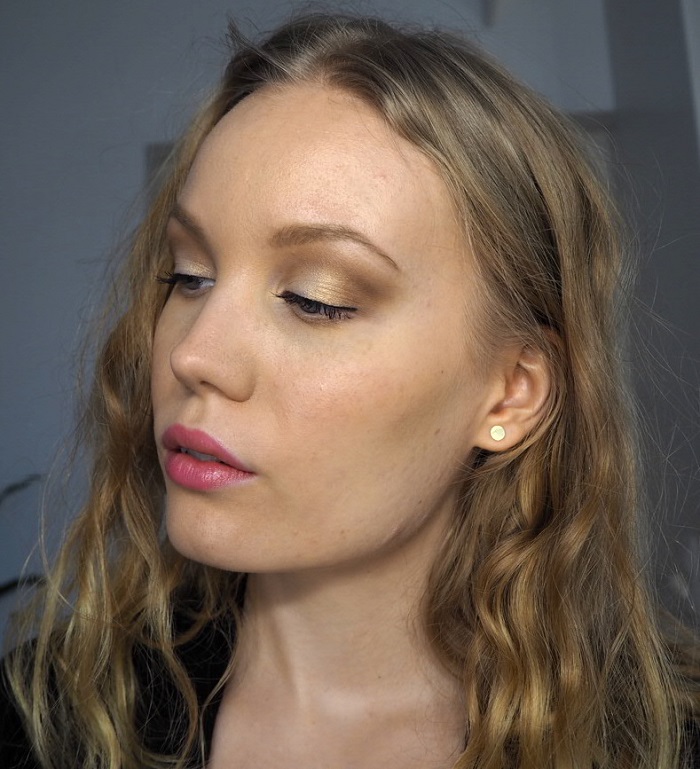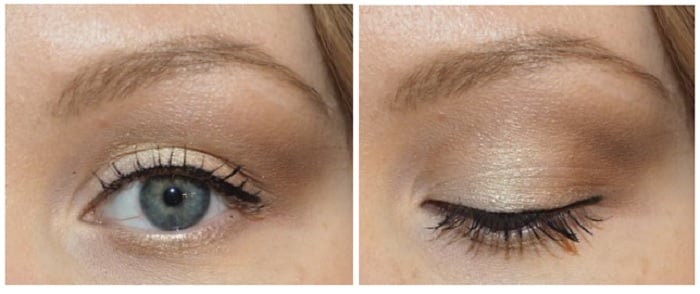 The first look: as simple as it gets! I contoured my eye according to my own tips about deep set/hooded eyes and brought lots of light to my lid with light shimmer colors. I also used the cool lime shimmer color, not sure if you can see it? It's a very subtle green hue.
I used to never do eyeliner, but ever since I got the mellow cosmetics Precision Pen Eyeliner, I've been doing it more. I guess I just needed to find the perfect eyeliner first.
My skin base was done with Lily Lolo Mineral Foundation*, which I've been using non stop ever since I got in November. Mascara is *essence Lash Princess Mascara.
Makeup 2: Cool tones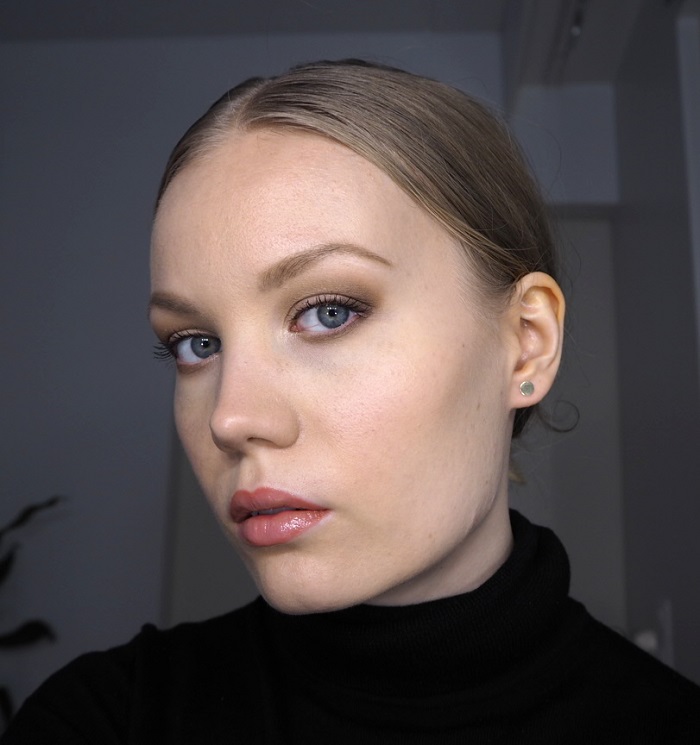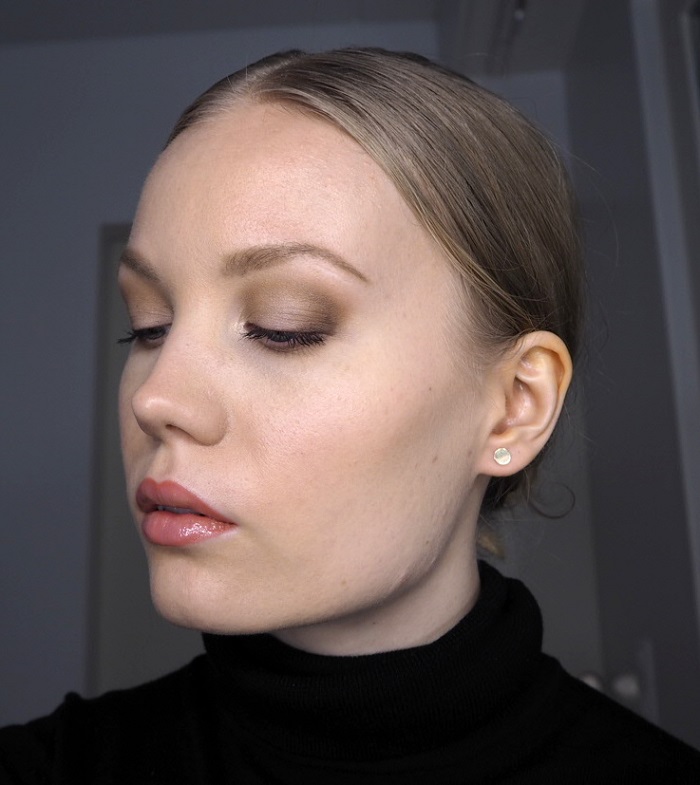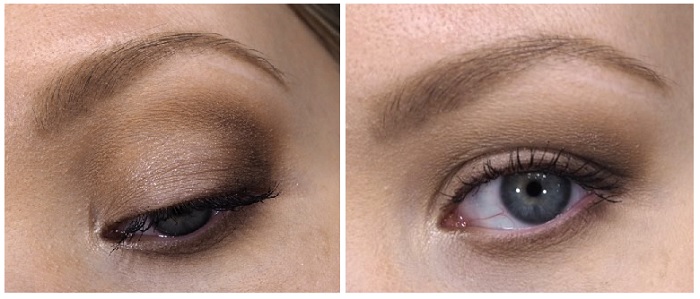 My own sister didn't recognize me at first with this look. I tried something new with my hair and I like it! A sleek low bun is a nice change to my usual curly crazy hair.
The eye look is basically this look, which I have a tutorial for. It's all about definition and cool tones, though nowadays I prefer warmer colors.
On my lips I have *NYX Butter gloss in Crème Brulee. It smells delicious. The base is done with Lily Lolo foundation* and mascara is *essence Lash Princess Mascara.
Makeup 3: Warm copper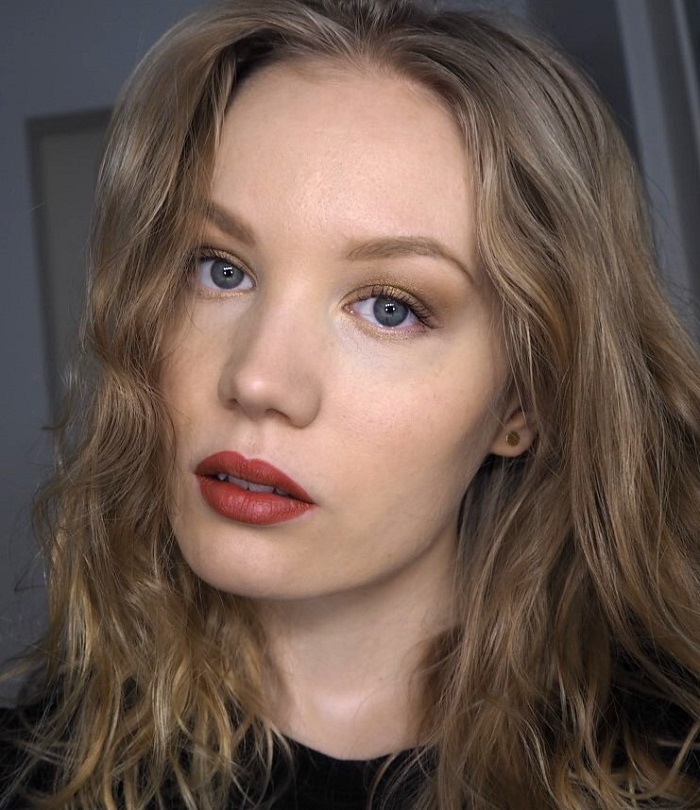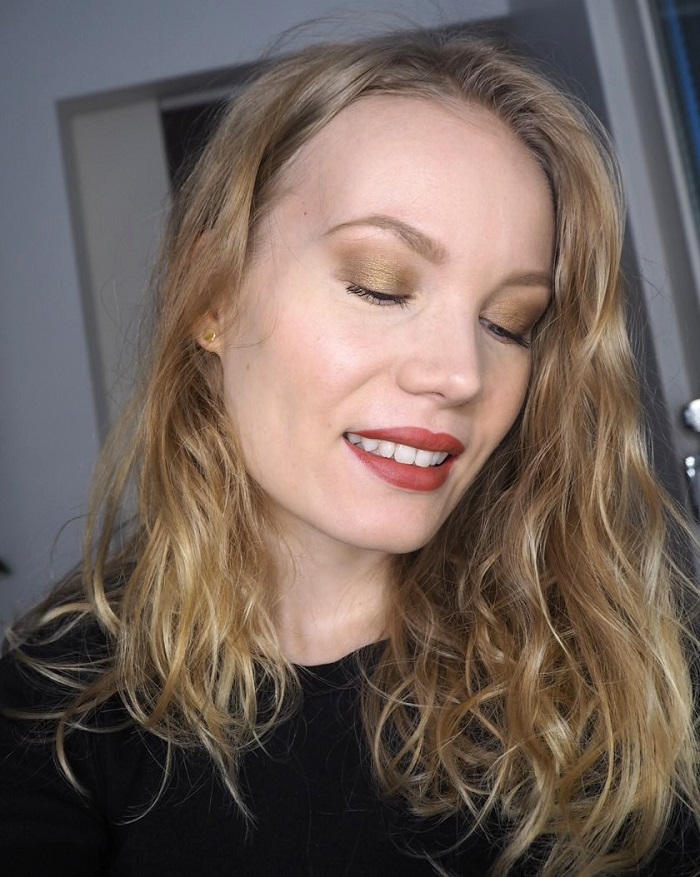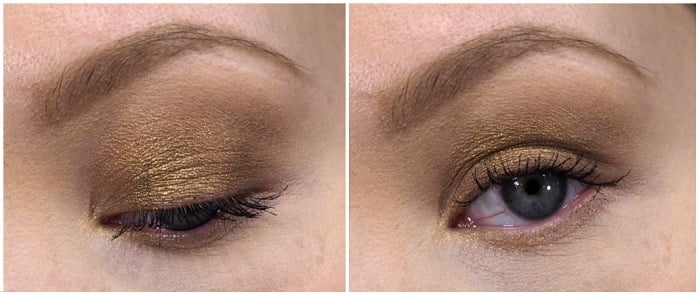 Warm copper really brings out the blue in my eyes! I love a messy look like this. The gold color is actually darker in real life and looked more like a smokey eye.
On my lips I have jane iredale Lip Fixation, Content. Base is Lily Lolo's foundation and mascara is essence's Princess Lash.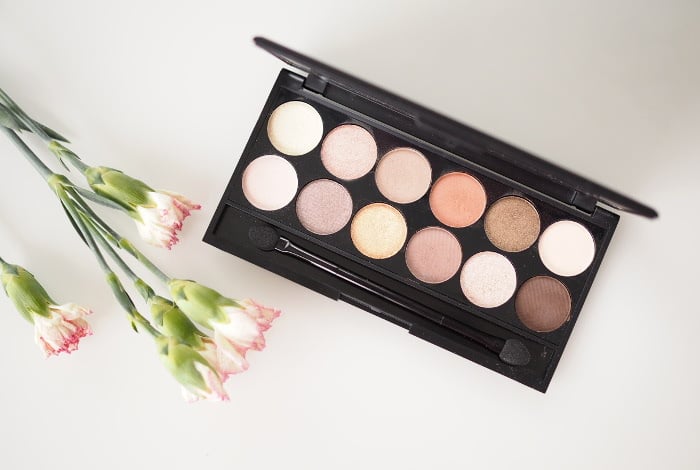 Sleek A New Day Palette* 10,45€
What is your favorite look out of these three? Mine is possibly the third.
Related Posts