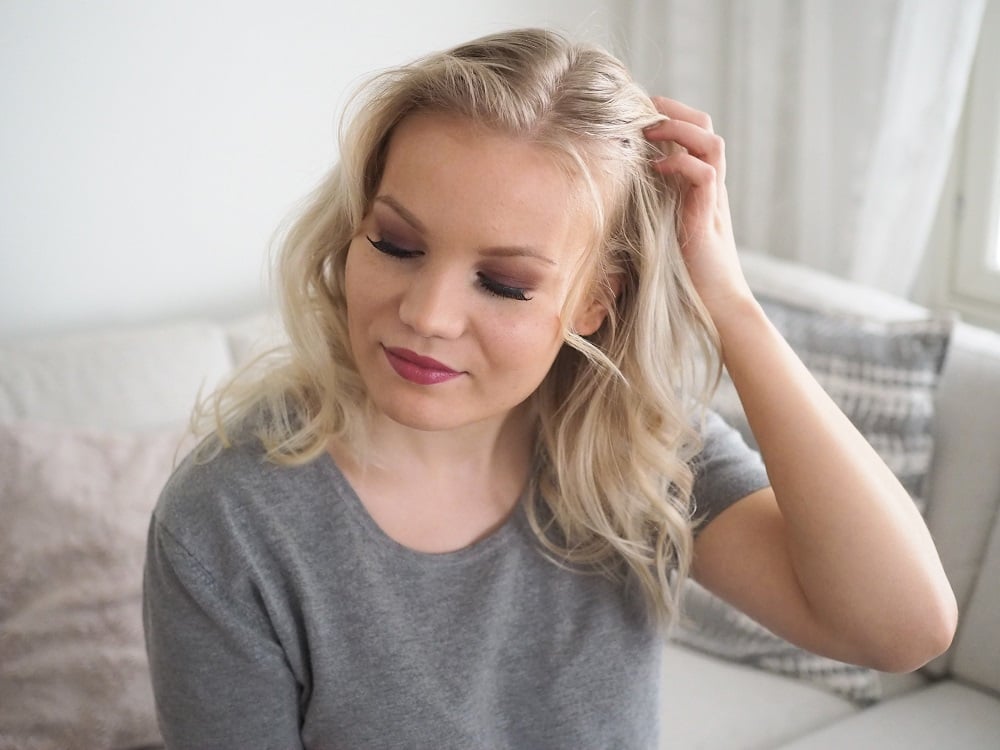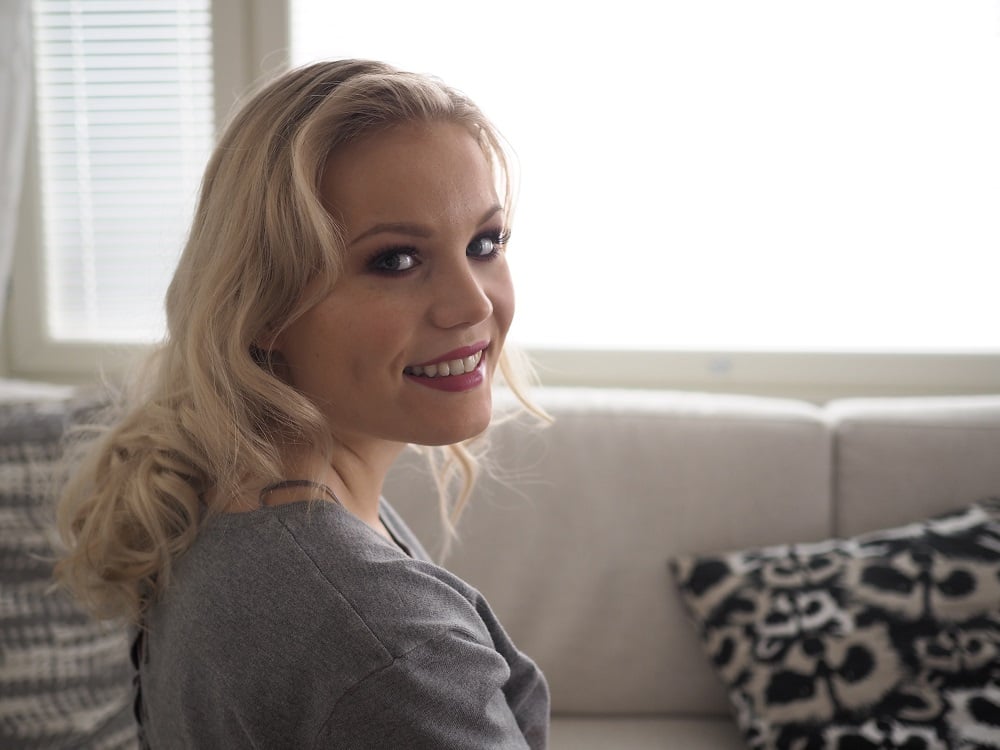 I've been loving my new hair. I've actually got better at styling it. Guess what's my secret? Enough product! My blonde hair with dry ends absorb tons of BB-cream and oil. Also my curls require a lot of hairspray and dry shampoo. This way the curls actually last for two days!
Wait, did I say BB-cream? For hair? Yeah. I will make a post about my hair care and products that I use later.
About this makeup though: I've been lately into dark colors and smokey eyes. I feel like I have to quickly get these dark colors out of my system to make room for spring & summer makeup styles.
It won't be long until I'll be posting about fresh and natural foundations, pastel colors and light pink lipsticks.
But for now I'm all about that dramatic smoke and that gorgeous lip color from my sister's makeup bag.
PRODUCTS
Everyday Minerals Rose Primer
Everyday Minerals Matte Base in Golden Ivory
Everyday Minerals Multitasking Concealer
Sleek Makeup Palette in Vintage Romance
NYX Jumbo Eye Pencil in Dark Brown
Zuii Organic Eyebrow Definer in Taupe
Eylure lashes in 143
TooFaced Melted in Fig (my sister's)