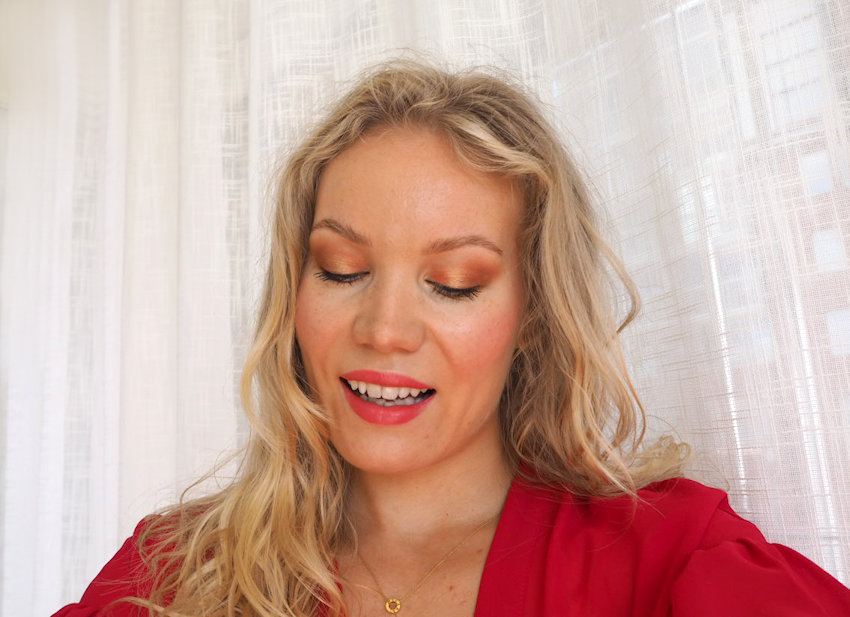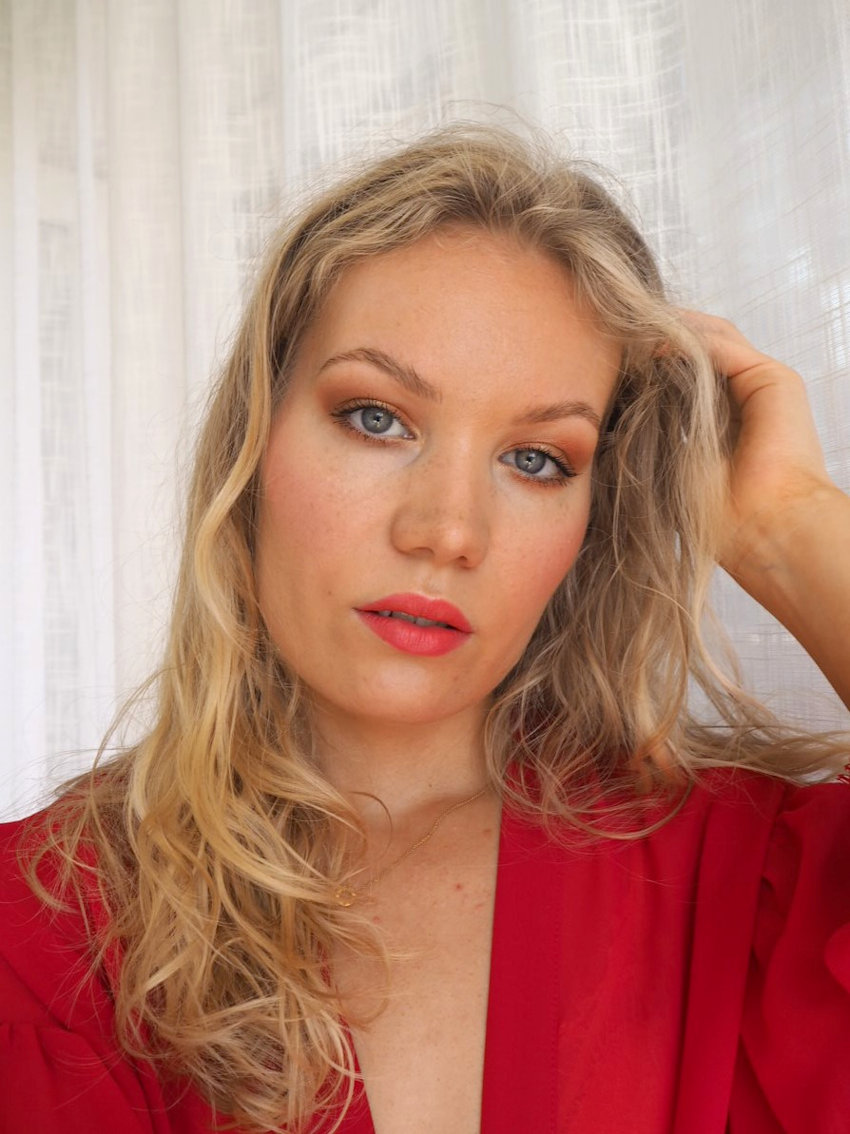 *adlink
I'll admit most of the time my summer look consists of just simply waking up and brushing my teeth.  But when I do feel like it, I love a glowy bronzy look! For any summer activities or parties, this look is my go to. I love to do lightweight base with lots of glow, add warm colors on the eyes and just brighten up the look with a fresh coral lipstick.
If you want to see how I created this look, check out my video tutorial!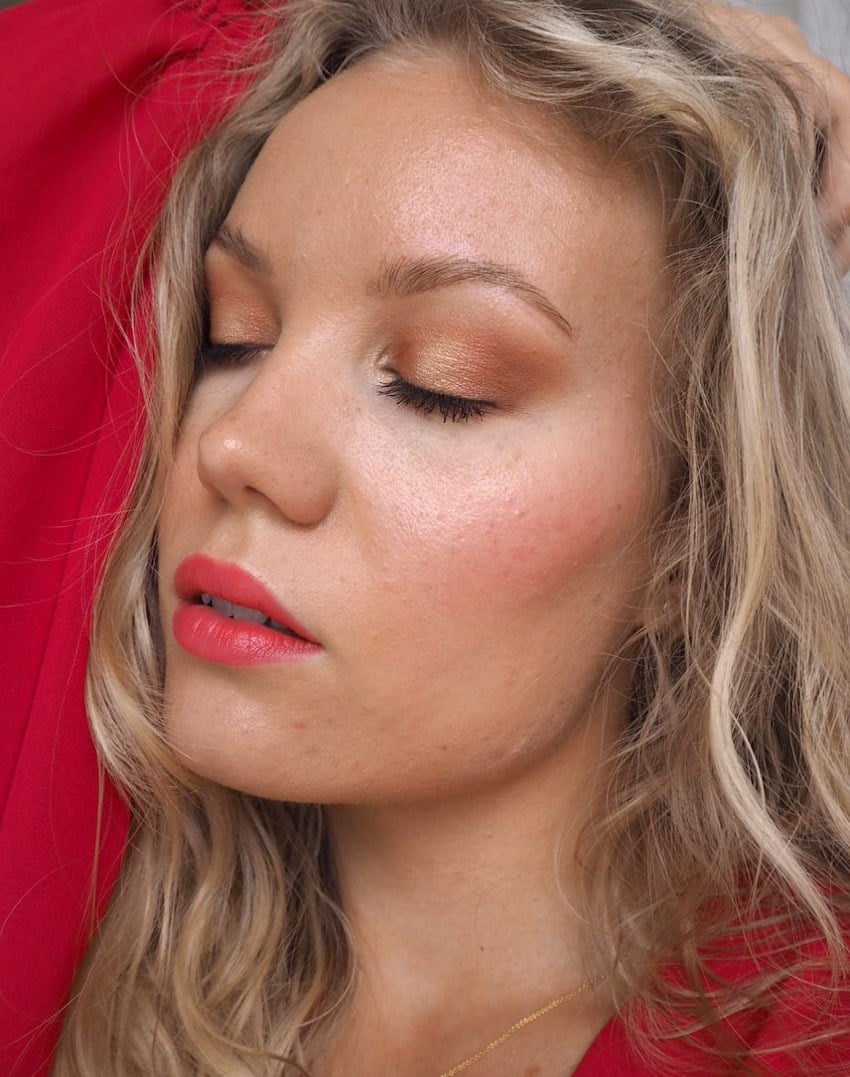 Bronzy glowy summer makeup tutorial
Can I just say that I'm quite proud of myself for this video? Videos have been the hardest thing for me, since I get stage fright. But now that I'm more used to filming myself and taking videos, it doesn't feel so bad. This is the reason I started doing makeup videos on my Instagram stories in the first place – to practice. One of the best decisions of my life.
If you like seeing more makeup tutorials from me in a video form, come follow me on Instagram. I make full face tutorials every singe Friday and share my makeup looks during the week also!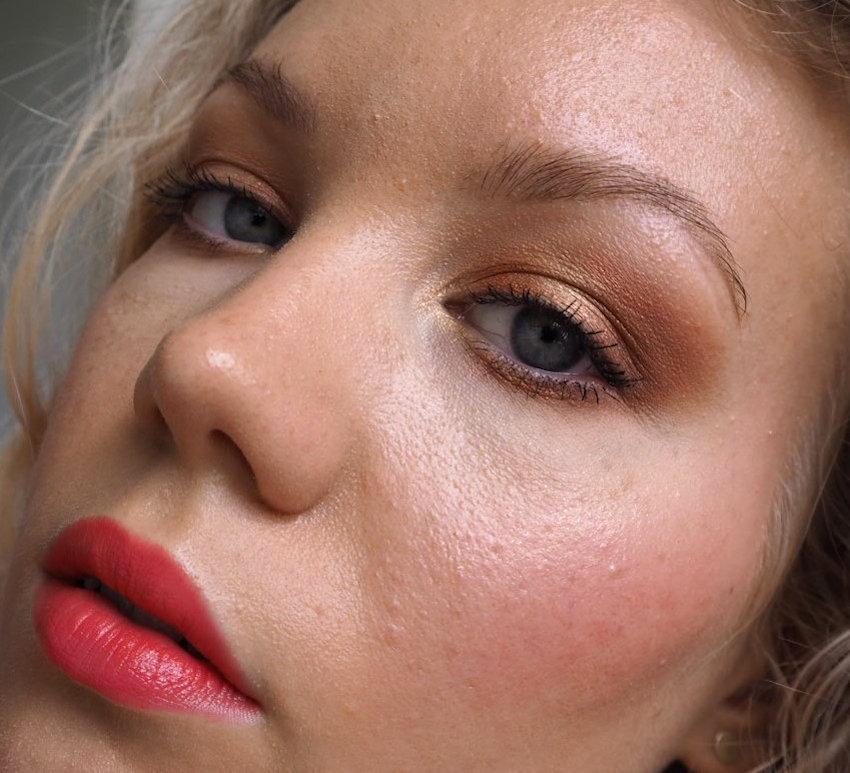 Products used:
Madara Skin Equal Soft Glow Foundation, 50
*Madara City CC SPF 15 (US, CA) *Madara City CC SPF 15(UK)
NARS Soft Matte Concealer, Custard
Madara Concealer, Vanilla
Laura Mercier Transluscent Powder
Boho Bronzer, Sunkissed Glow
Kjaer Weis Cream Blush, Above and Beyond
Urban Decay Primer Potion Eden
*Illamasqua Unveiled Nude Artistry Palette (US,CA) *Illamasqua Unveiled Artistry Palette (UK)
*Zoeva rose gold brush set
*Jane Iredale Triple Luxe Lipstick, Ellen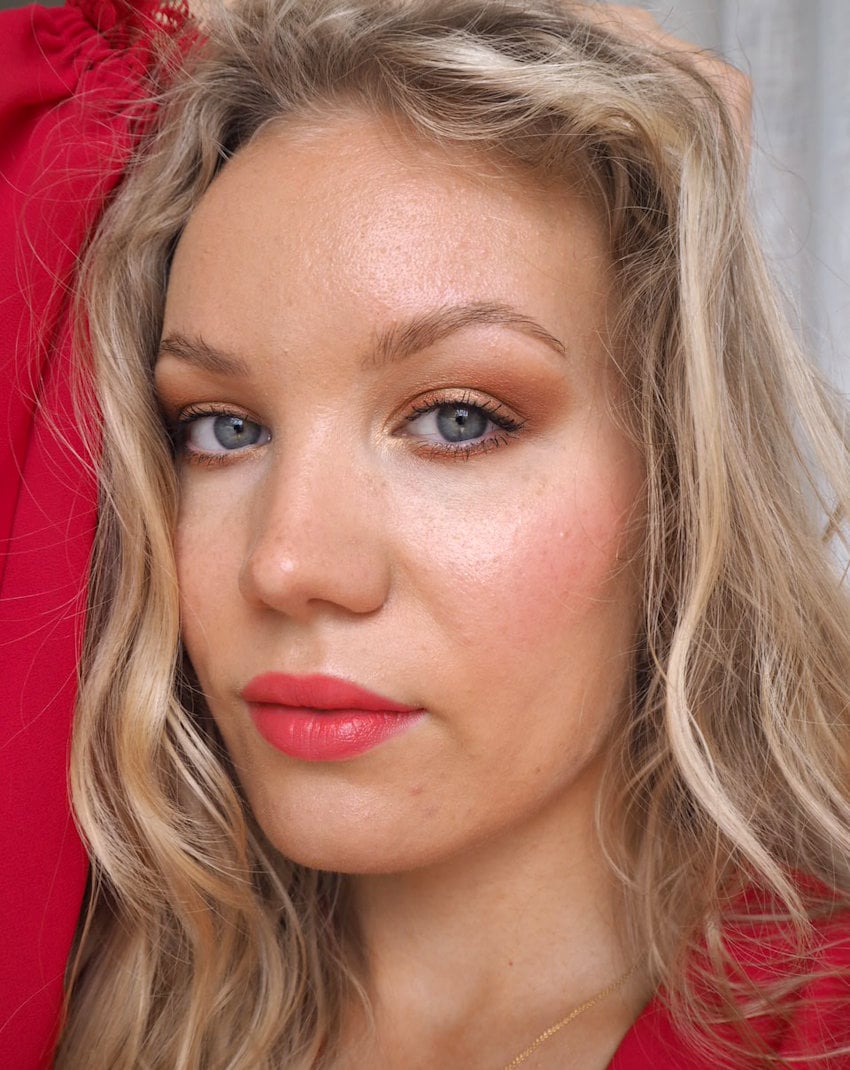 What do you think of this look?