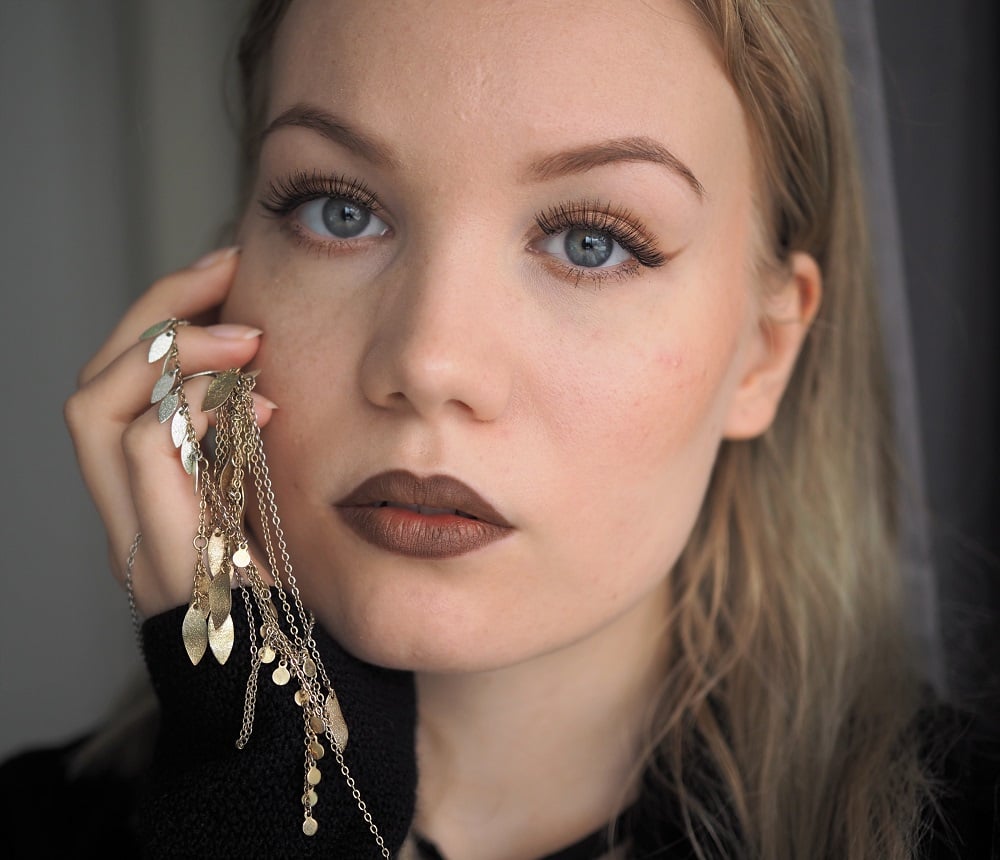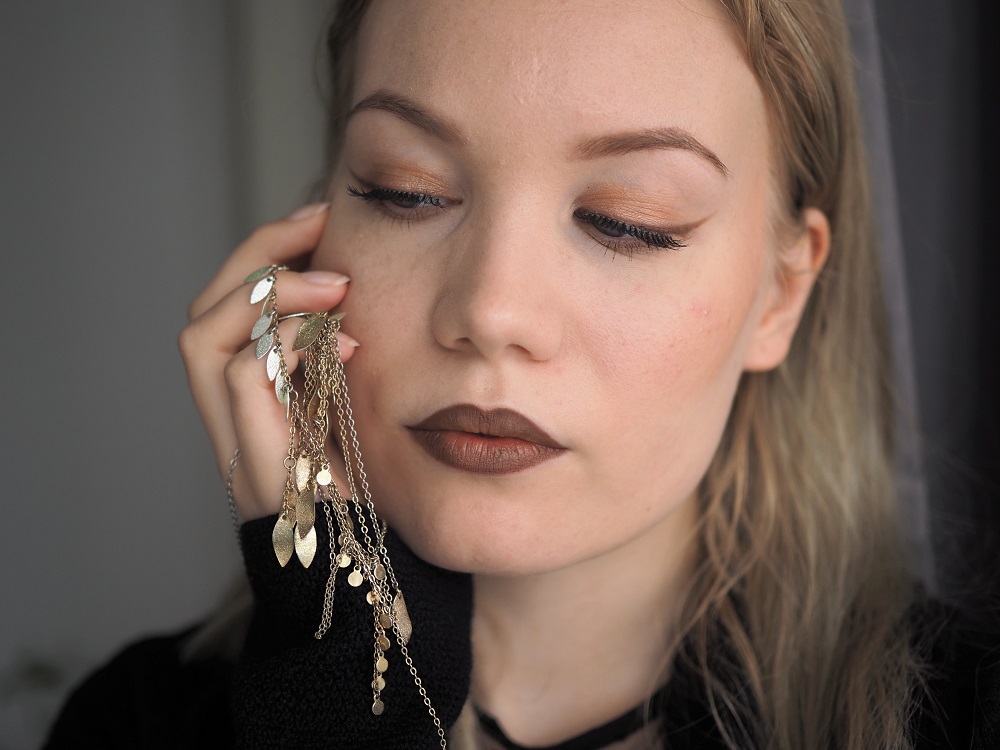 In collaboration with Pandhy's Finland*  
Let's talk about foundations. The base for all makeup.
What is the perfect base? What is the perfect foundation? Is it cheap, is it expensive or is it easily available? Is it about the longevity, the pigment or the finish? Is it about skincare and what it does to your pores?
It's tricky if you really think about it. I have some amazing foundations that are not-so-amazing skincare-wise. Some foundations tend to break me out and cause pimples. That is so not the direction I want to go with my skin. So most days I wear a foundation that cares for my skin while looking amazing.
'Cause the perfect foundation really does it all: it looks amazing, it lasts all day long, it's reasonably priced and it doesn't contain any chemicals that irritate the skin or clog pores. Makeup is worn all day every day so of course it's gonna have an impact on your skin condition.
I'm talking – of course – about mineral makeup.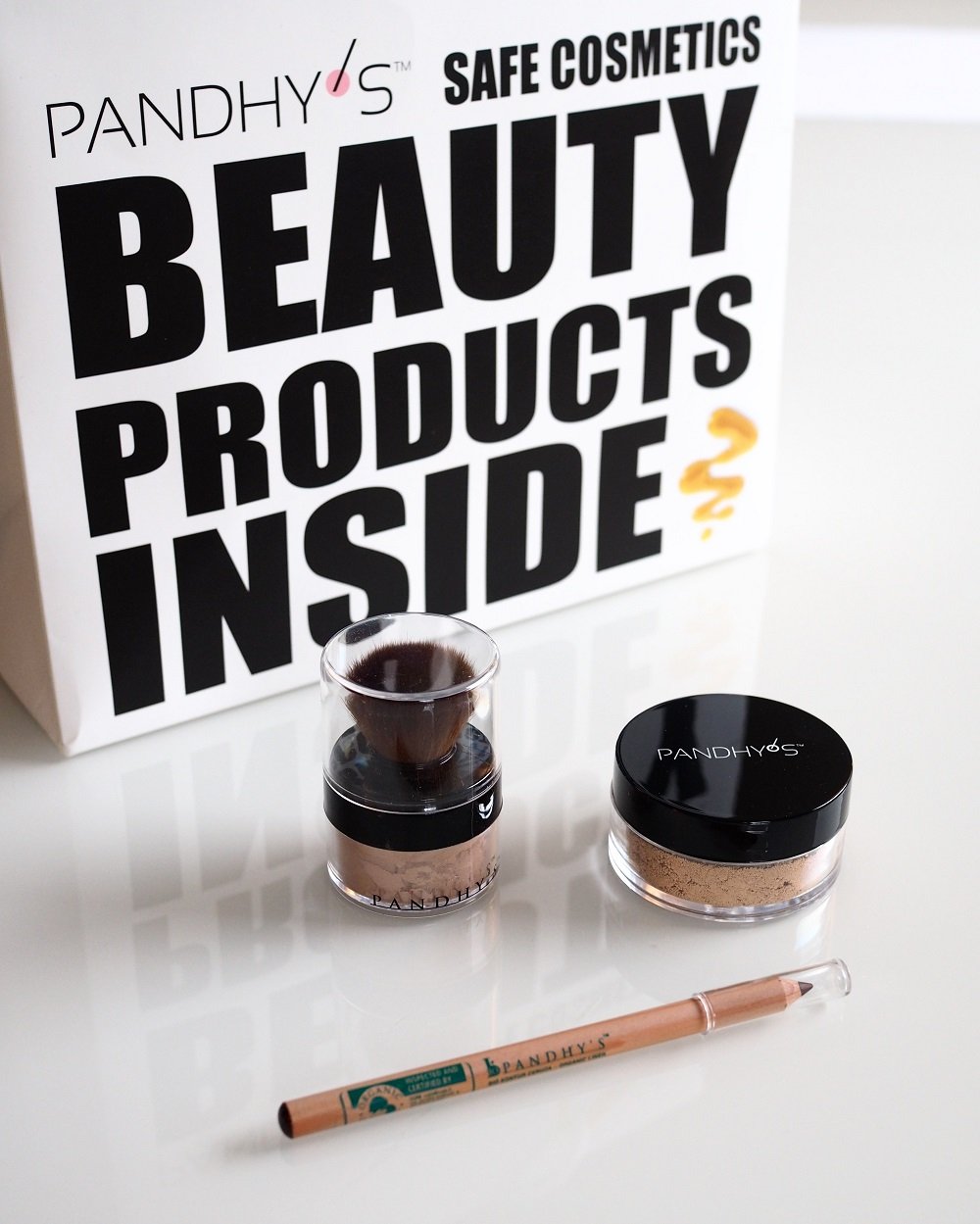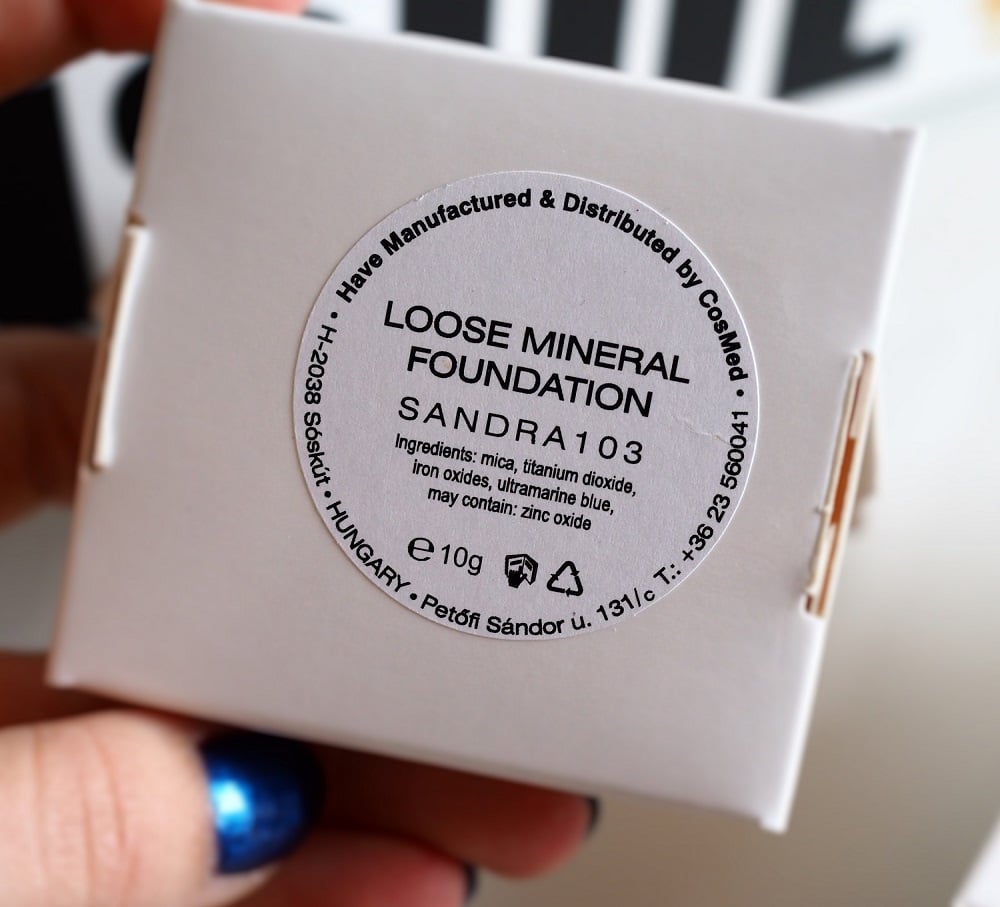 Mineral makeup is purely that: minerals, that  are naturally preserved and free of irritants. Minerals form a filter that protect your skin while letting it 'breathe' and function normally. Mineral makeup lasts longer than traditional cosmetics and since it doesn't contain water is hygienic and cannot support bacteria. That's why mineral makeup is also beneficial for acne-prone skin as well as any skin type. Minerals are naturally anti-inflammatory so they help soothe irritated skin.
Now let me tell you this one thing before I continue – there are difference in different brands and their mineral makeup. I've tried many brands and can honestly tell you this: Pandhy's mineral makeup is so far the best brand I've tried. Here is why: it lasts longer on my skin. It stays more matte. I only need a little product for my whole face. I doesn't contain silicones or anything 'extra' that's only gonna do my skin harm.
Lately I've been using Pandhy's loose mineral foundation, Illuminizer and an organic liner. The foundation and the Illuminizer both come in a loose powdery form and they can be used in three different ways. They're basically just pure pigment so you can use them dry, mixed with lotion or mixed with liquid such as water or a toner.
I'm in love with this foundation – my skin looks radiant and beautiful yet it looks natural just like my own skin. And that's the beauty of mineral makeup – it looks like your skin but better.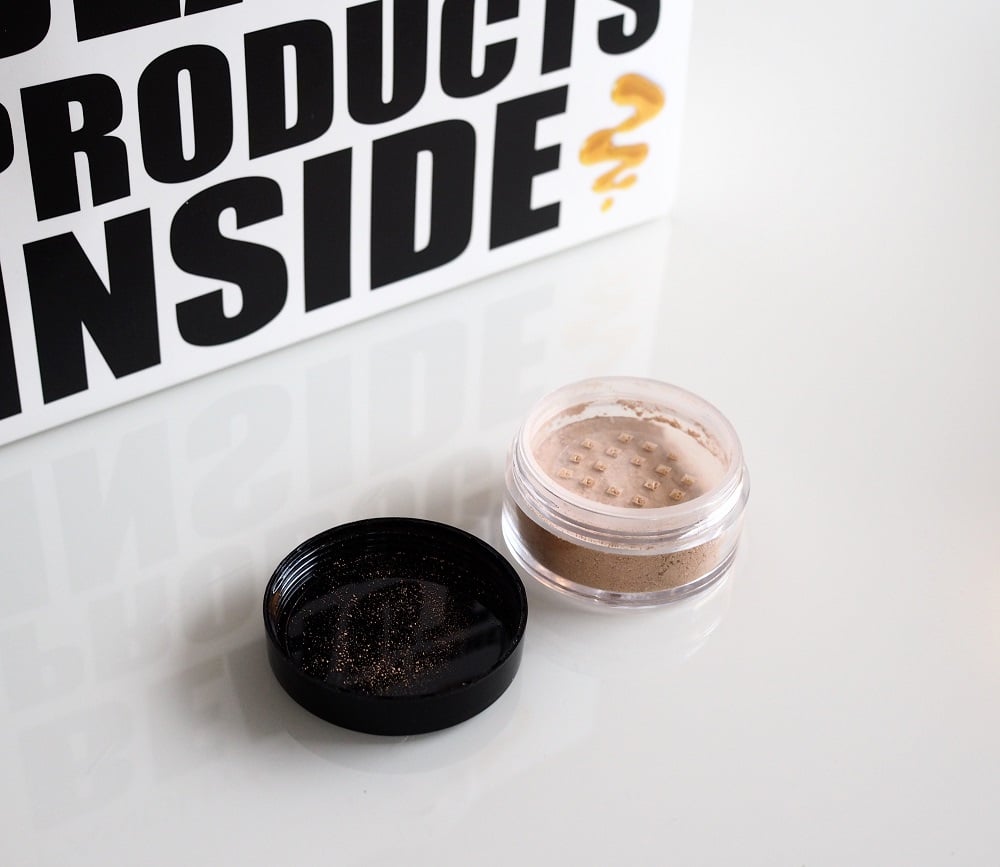 Here is a before-after photo of the loose mineral foundation applied with a kabuki.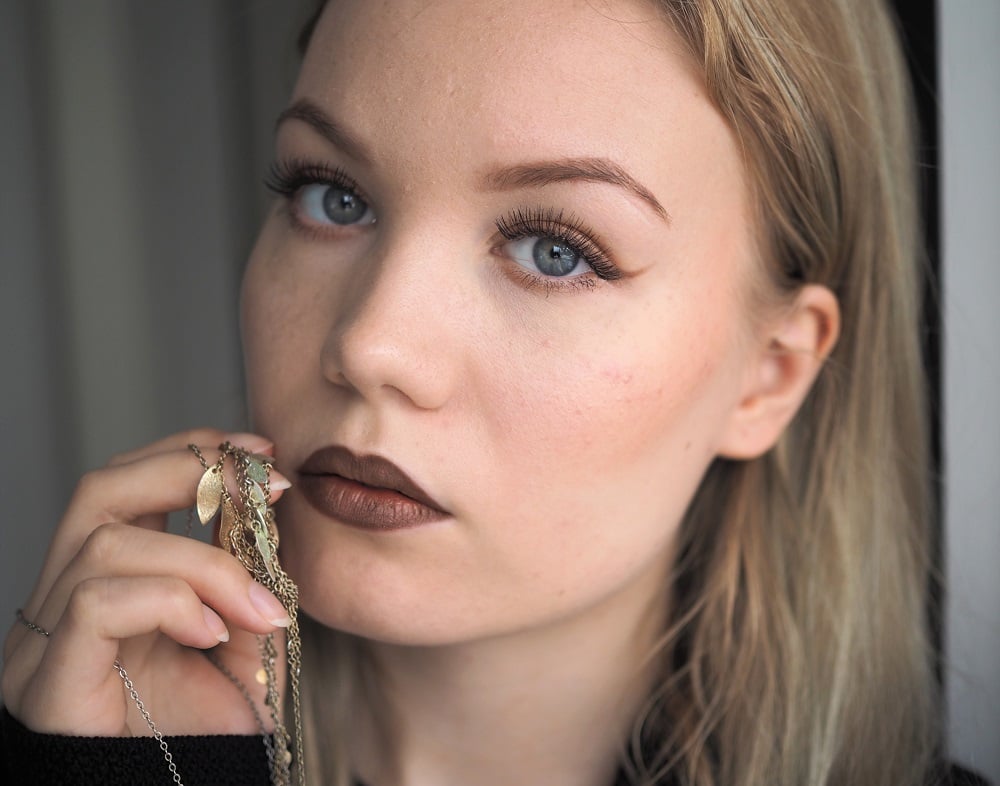 .. And full face using the liner on my eyes, brows and lips. Illuminizer on the cheeks & lids. (+Mascara & lashes).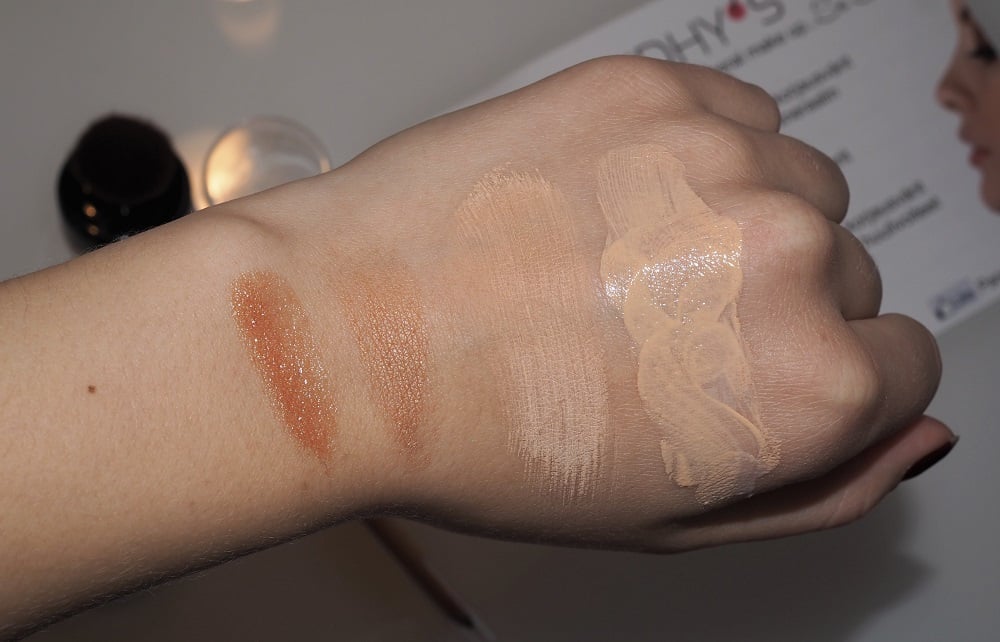 Here is a swatch of the Illuminizer mixed with lipbalm and water. Then there's the foundation mixed with water and a lotion.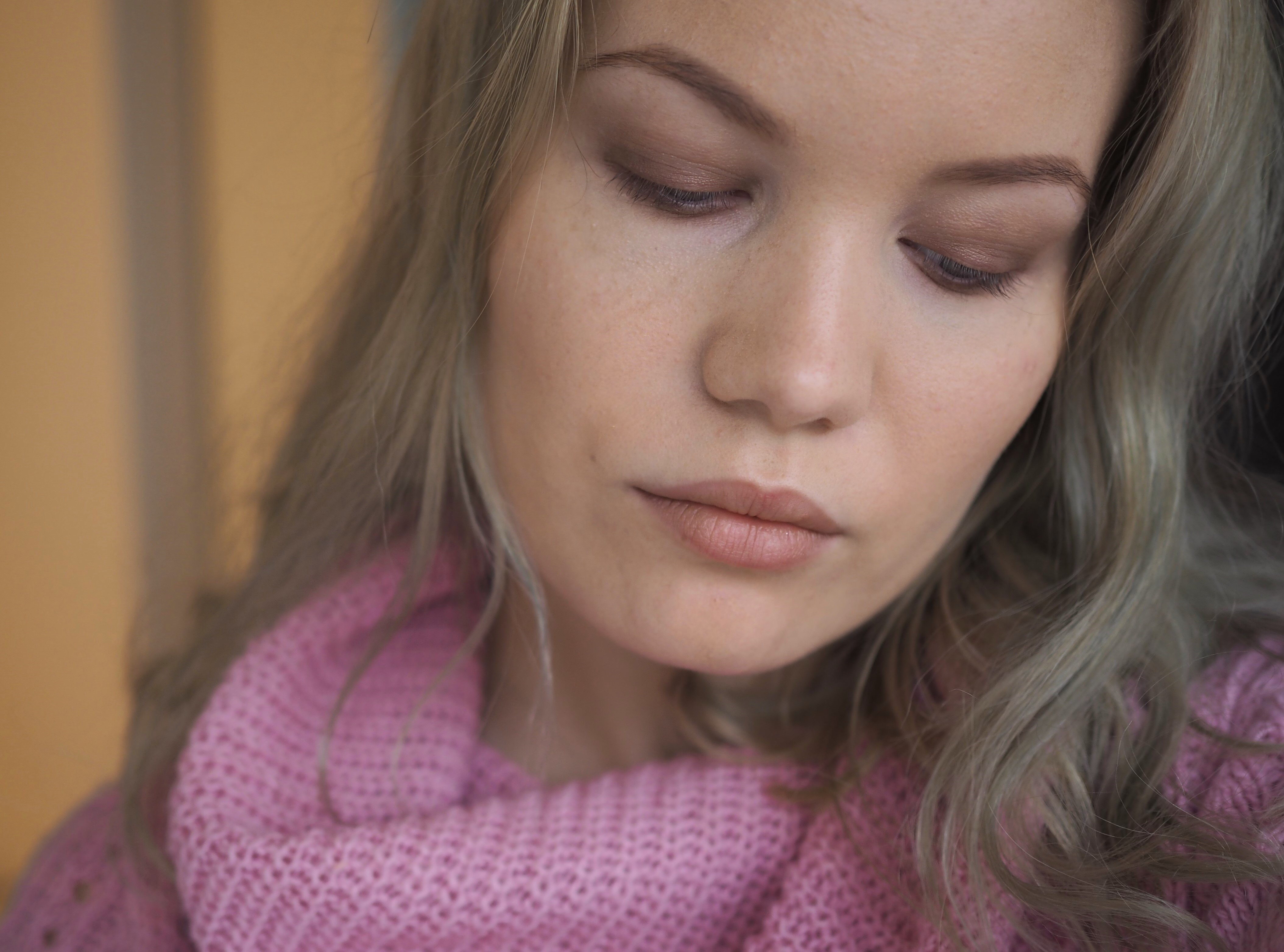 In this photo I'm wearing the loose mineral foundation mixed with water.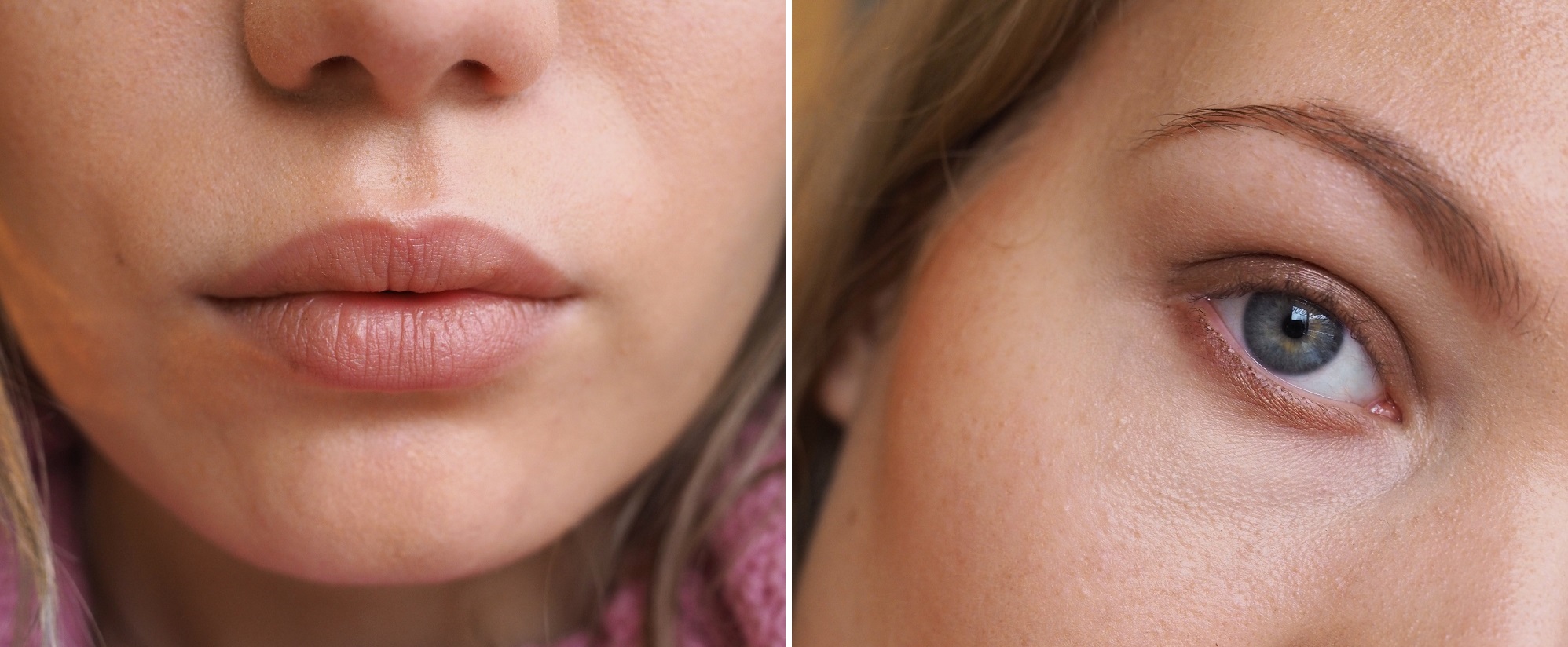 DIY-lipgloss (Radiant + lipbalm) and an easy soft smokey eye (Liner 2684+Radiant on top).
I use the loose mineral foundation dry. It's the quickest and the easiest way to do it. I take some product on the lid, swirl my kabuki in it and then (and this is important!) I tap the bottom of my kabuki with the brush head facing upwards so that the minerals settle into the brush evenly. You only need very little product for your whole face so you want to be careful when first applying it.
The same goes to the Illuminizer – a little goes a long way!  You want to do the brush-tap with this too.
I love to mix the illuminizer with my lipbalm to give my lips a DIY lipgloss. My shade is Radiant 403 which is perfect for giving my cheeks some healthy color and glow but I also love it as an eyeshadow.
The organic liner shade is 2684 and it's really a multipurpose liner. It's good for brows and eyes and even lips. For brows I applied it with a brush to get a soft definition. It's great for a suble smokey eye too – just apply it all over the lid and smoke it out. On the photo I also applied some Illuminizer on top of it to get a bit dimension on my eyes.
Are there any other mineral makeup fans out there? What do you think of these three-product looks that I created?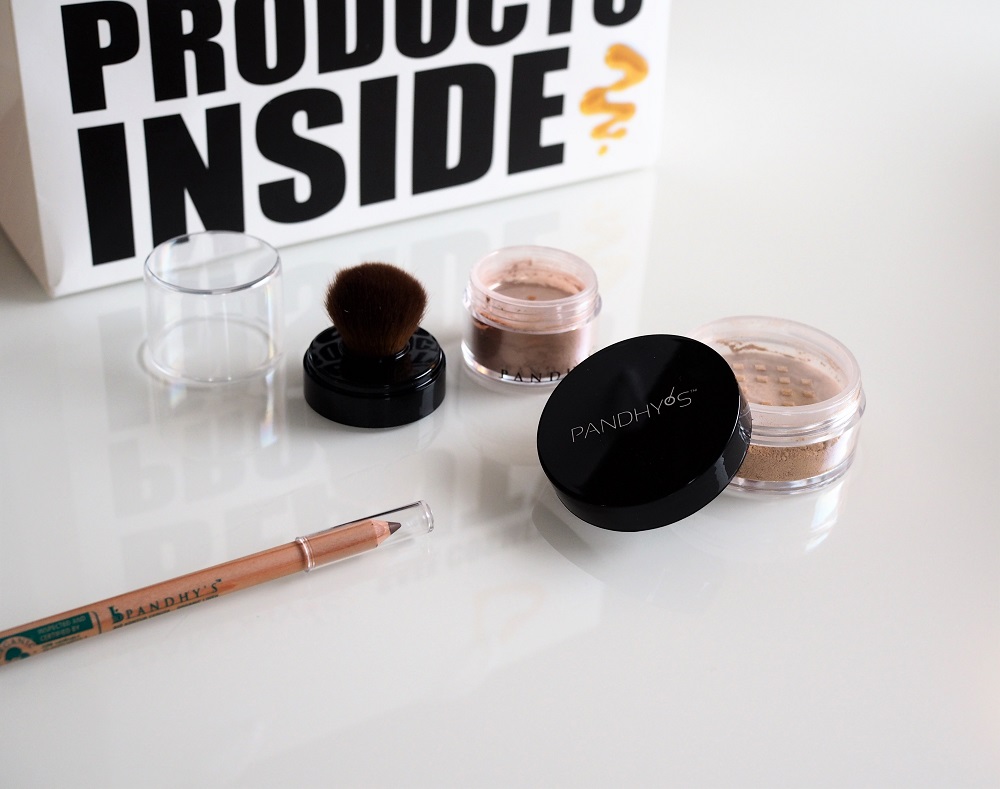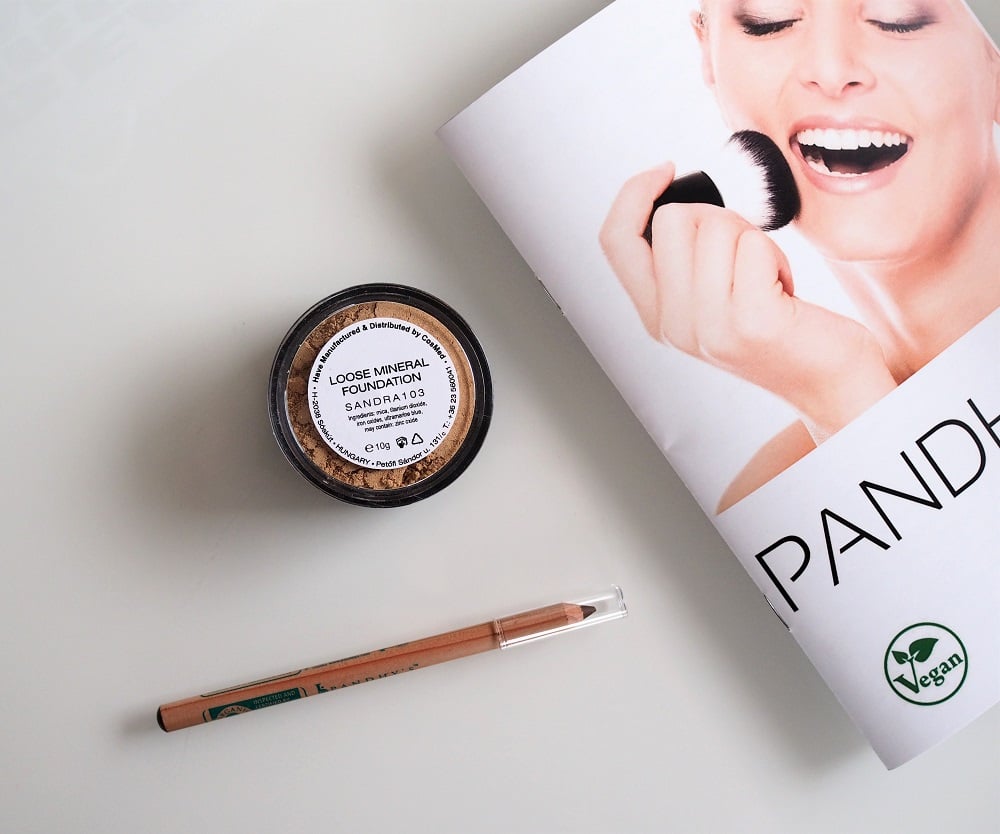 Pandhy's
Related Posts