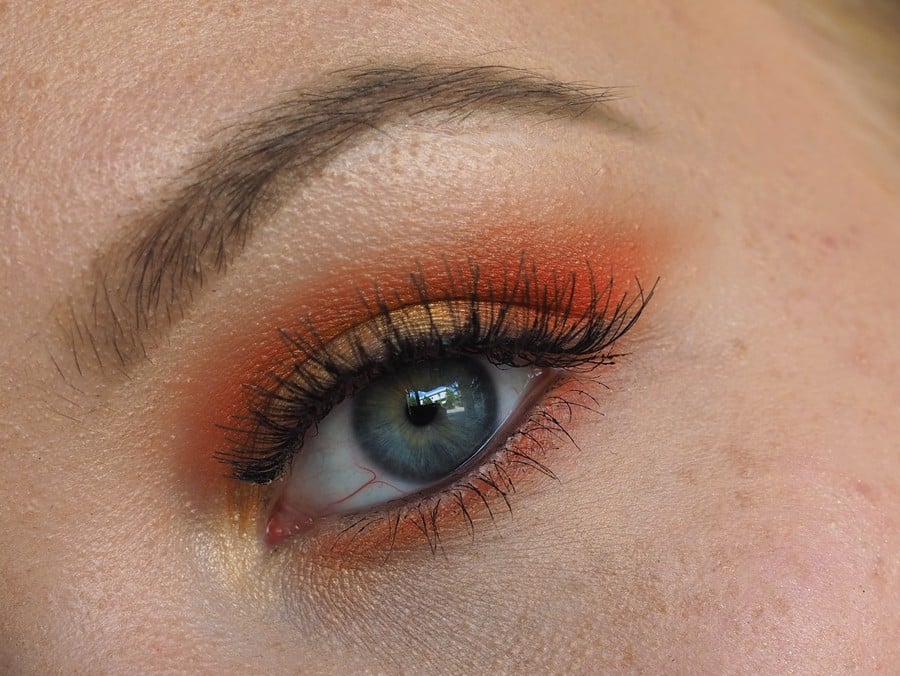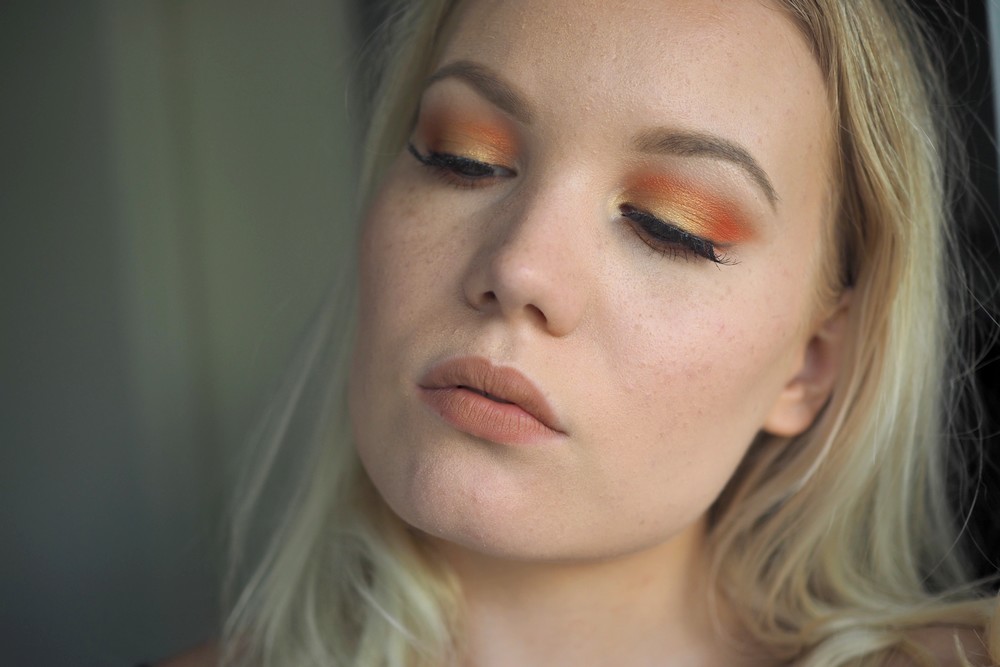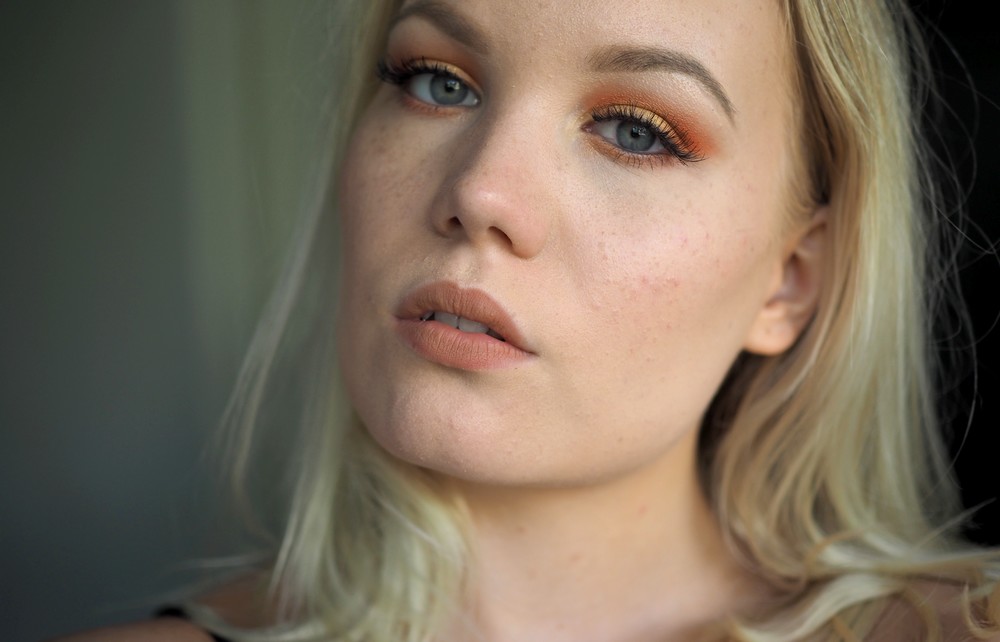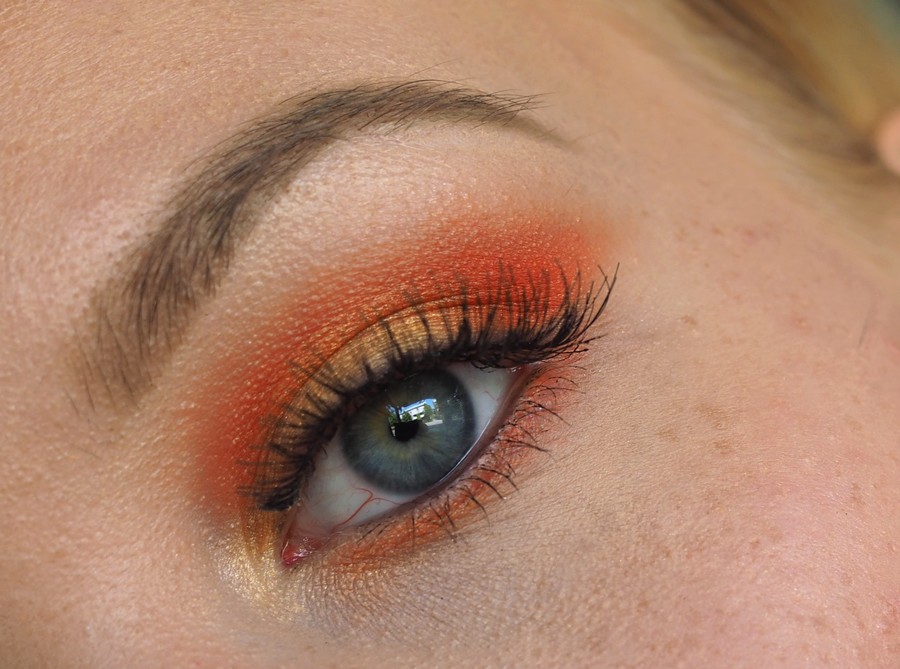 I have this beautiful bright orange eyeshadow that has kinda been just chilling in my Z-palette. I'm not sure why I haven't used it much but now that I have – there is no going back. This eyeshadow could be my new go-to. Even though the colour on the pan looks a bit scary I love how this makes my eyes look. I felt so comfortable and pretty wearing this makeup.
I filmed a video about this look so I'm trying to get it out as soon as possible. I have discovered a new way of applying eyeshadow and can't wait to share my technique with you.
I couldn't help myself with those lyrics on the title (P!nk – Try). Flame as a word is just so inspiring and it reflects the passion for creating I have – whether it's makeup, writing or just life.
PRODUCTS
Still One Step Illuminate Primer
Kiko Milano Oil-Free Mat Mousse in Natural Beige
L.A. Girl Pro Concealer in Pure Beige
NARS Radiant Creamy Concealer in Vanilla
Everyday Minerals Multitasking Concealer*
Zuii Organic Loose Powder in Buff
Benefit Hoola Bronzer
Clarins Splendours Bronzer
Urban Decay Primer Potion
NYX Jumbo Eye Pencil in Milk
Morphe Individual Eyeshadows in Flame & Honey Baked
Ardell Demi Wispies
ZuiiOrganic Eye Pencil in Black
NYX Tame&Frame Tinted Brow Pomade in Blonde
Zuii Organic Lip liner in Nude