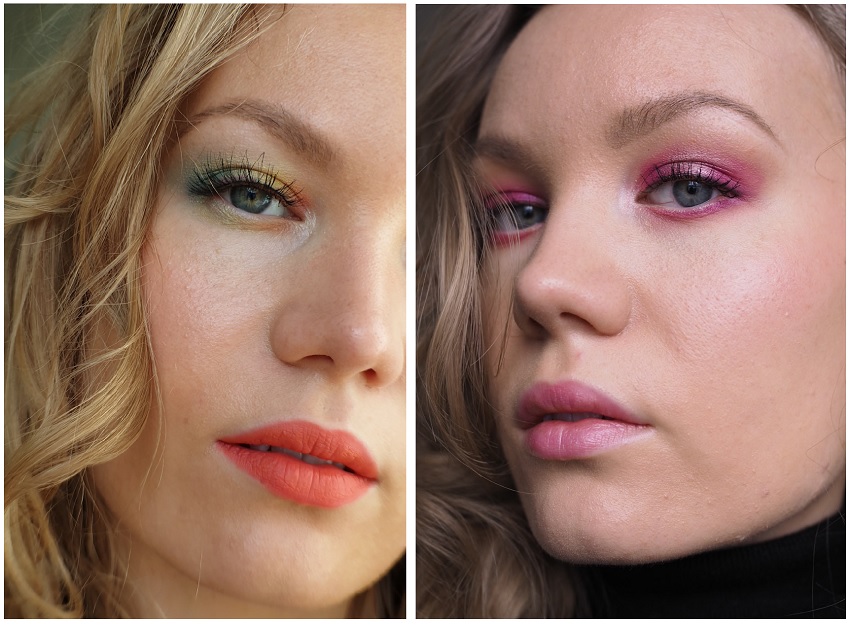 A while ago I borrowed my sisters' newest eyeshadow palette and decided to create five different looks with it. I actually helped my sisters in buying this palette, since it was only sold in Helsinki and they were both out of town at the time. I got try the palette quickly then, but now after really using it for a week, I feel like I can give a proper opinion on it.
Jeffree Star x Shane Dawson Conspiracy palette is big, bulky and not necessarily my style when it comes to packaging, but I love what's inside. The colors are unique, versatile and nicely pigmented. The formula is nice and easy to blend. The colors are great, because there are the basic neutral colors as well as some really nice colors. My favorite colors out of the palette are Conspiracy, Trisha, Not A Fact, Just A Theory and Illuminatea.
Here are my makeup looks done with the Conspiracy palette!
*adlink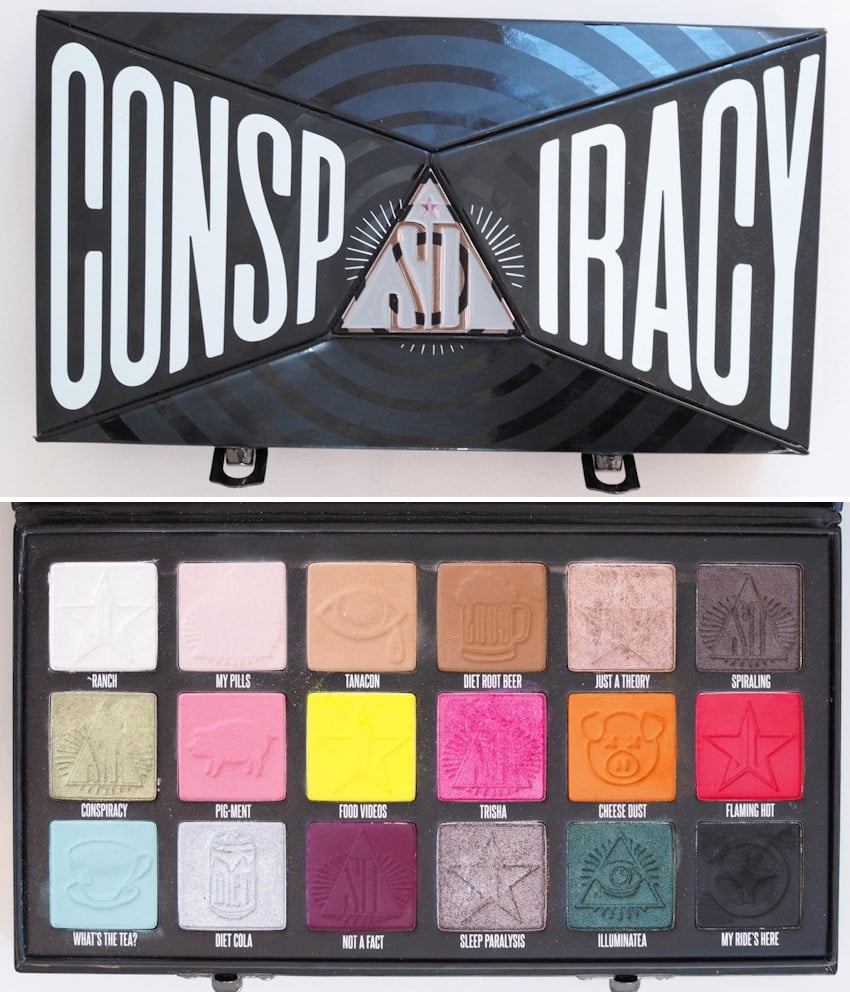 Conspiracy palette makeup looks
Look 1 – Rainbow eyeshadow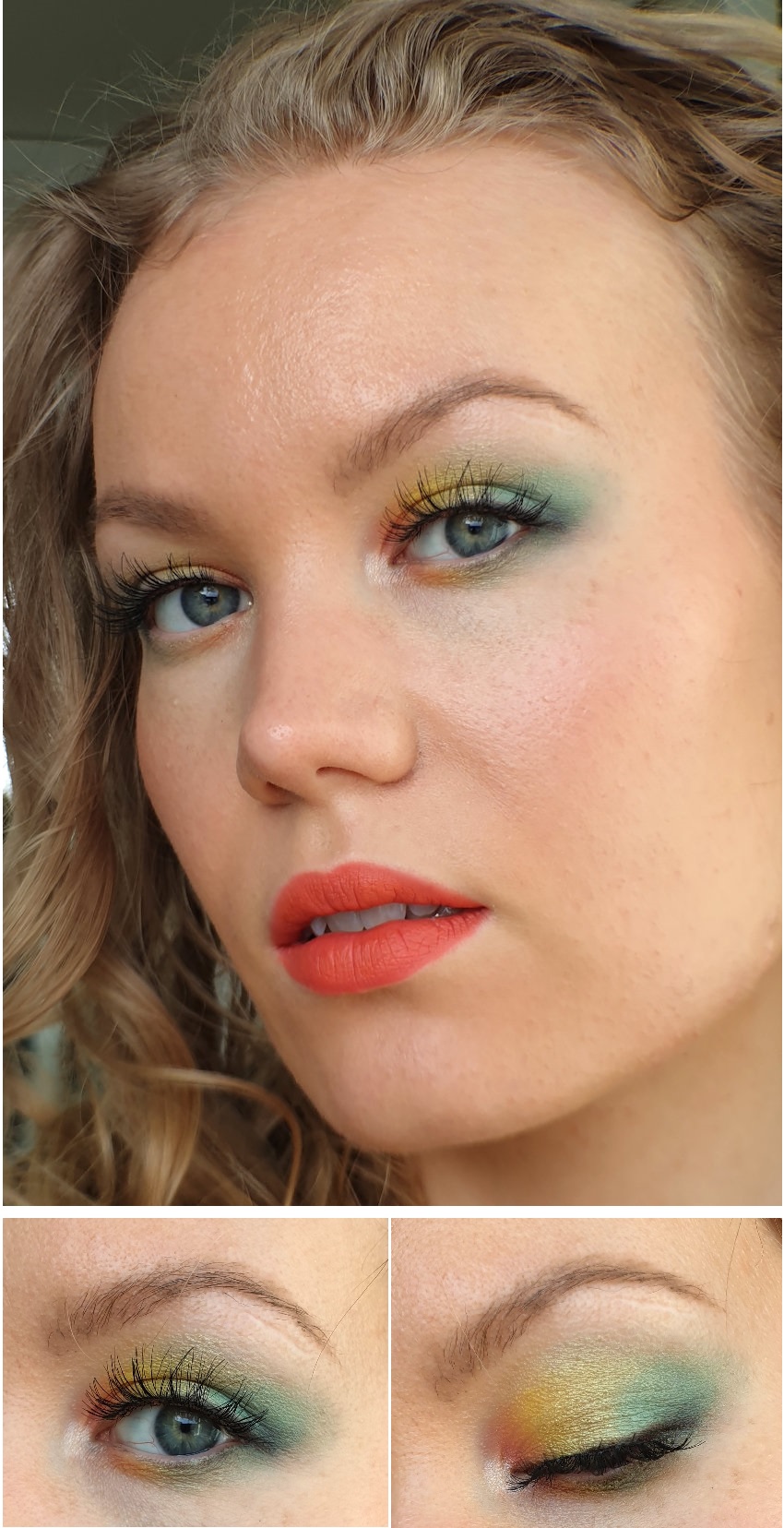 This was the first look I did with a palette so it's no wonder it turned out as this rainbow look. I just wanted to use as many colors as possible! When doing a colorful look like this, remembering color theory is useful. Here the colors go smoothly from red, orange, yellow, green to blue.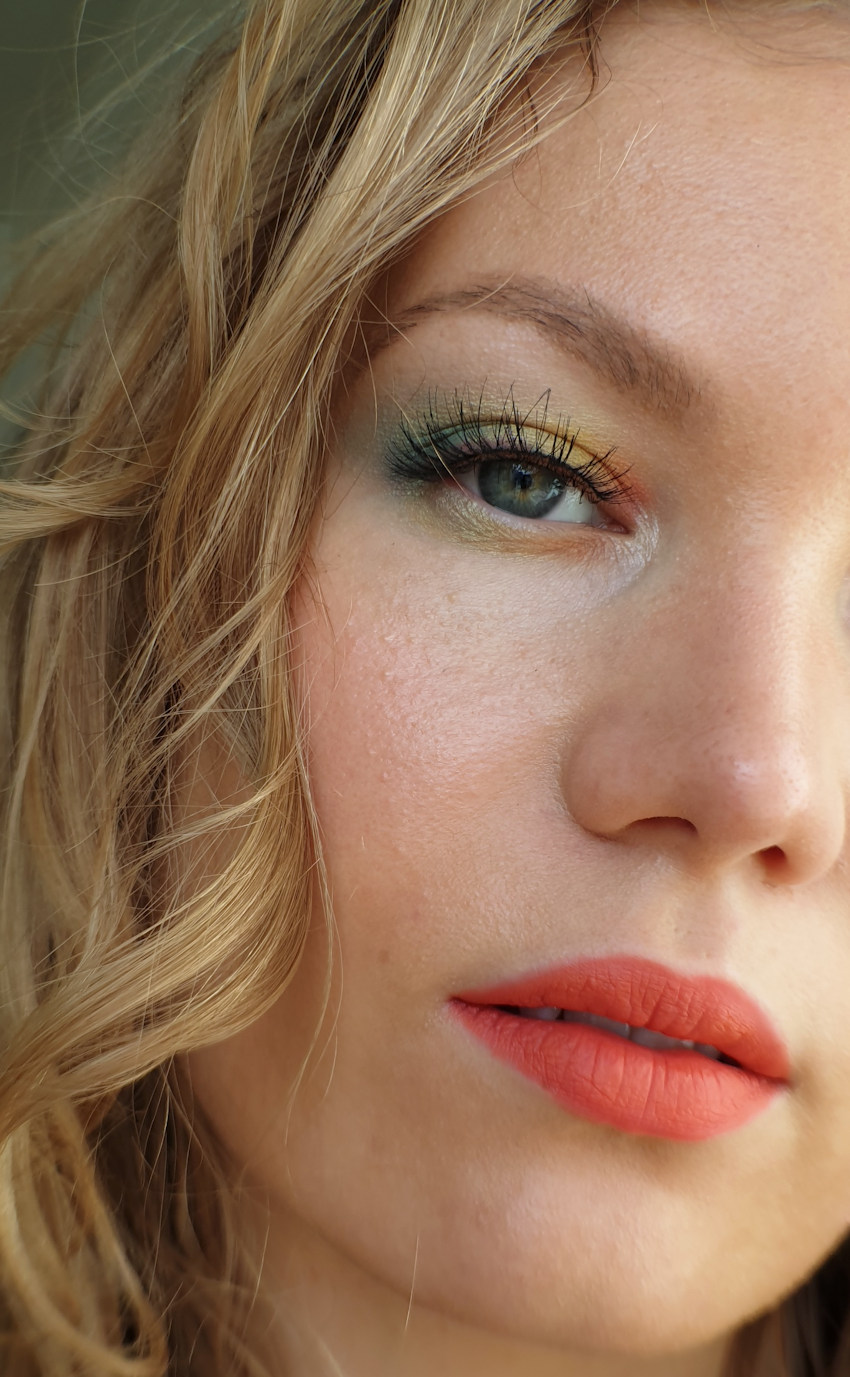 My lipstick is *YSL Tatouage in Crazy Tangerine
Look 2 – Pink orange cut crease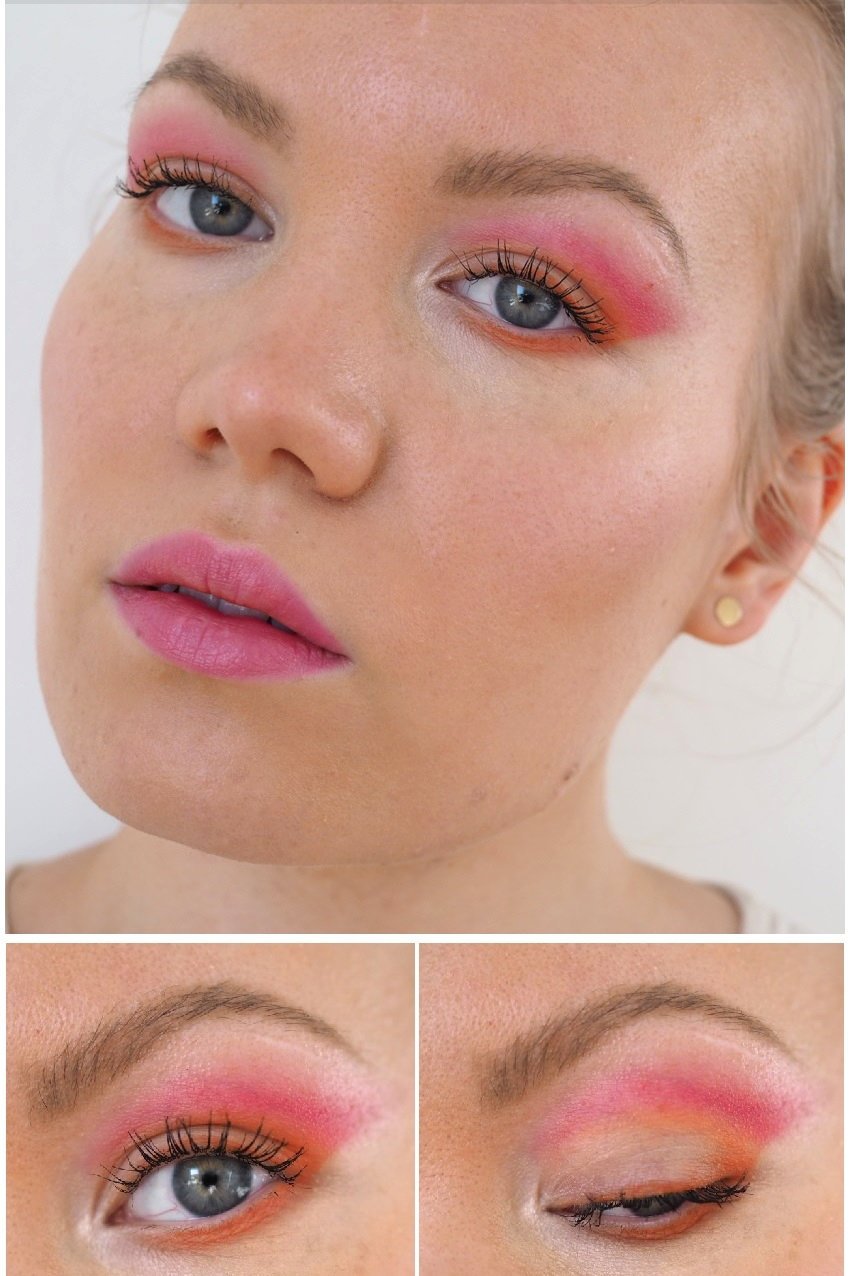 I'm proud of this look, because it's so different to my usual style. I even used negative space here, by not applying anything on the center of my lid. The colors I love, so this is something I feel very comfortable in.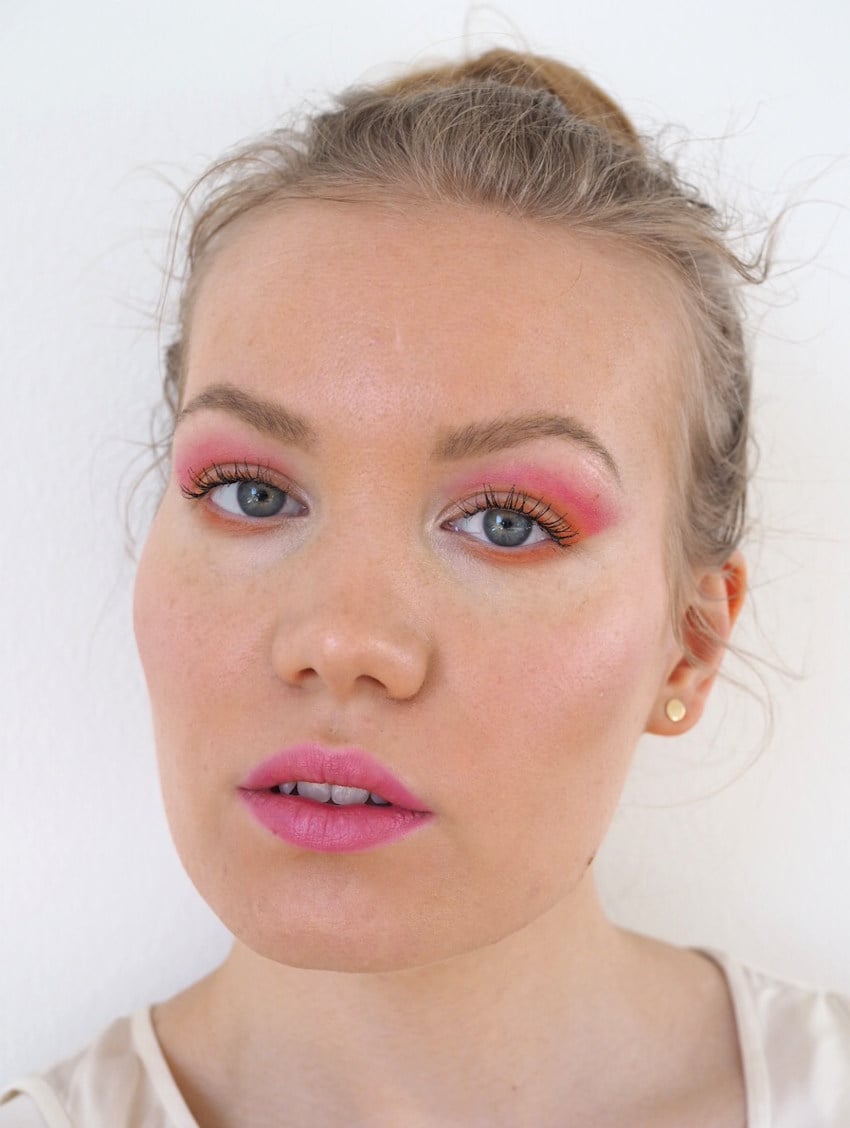 My lipstick is *YSL Volupte Shine in a pinky coral shade.
Look 3 – Purple & pink

This is my personal favorite from these looks. In real life it looked more purple, but somehow it photographed very pinky.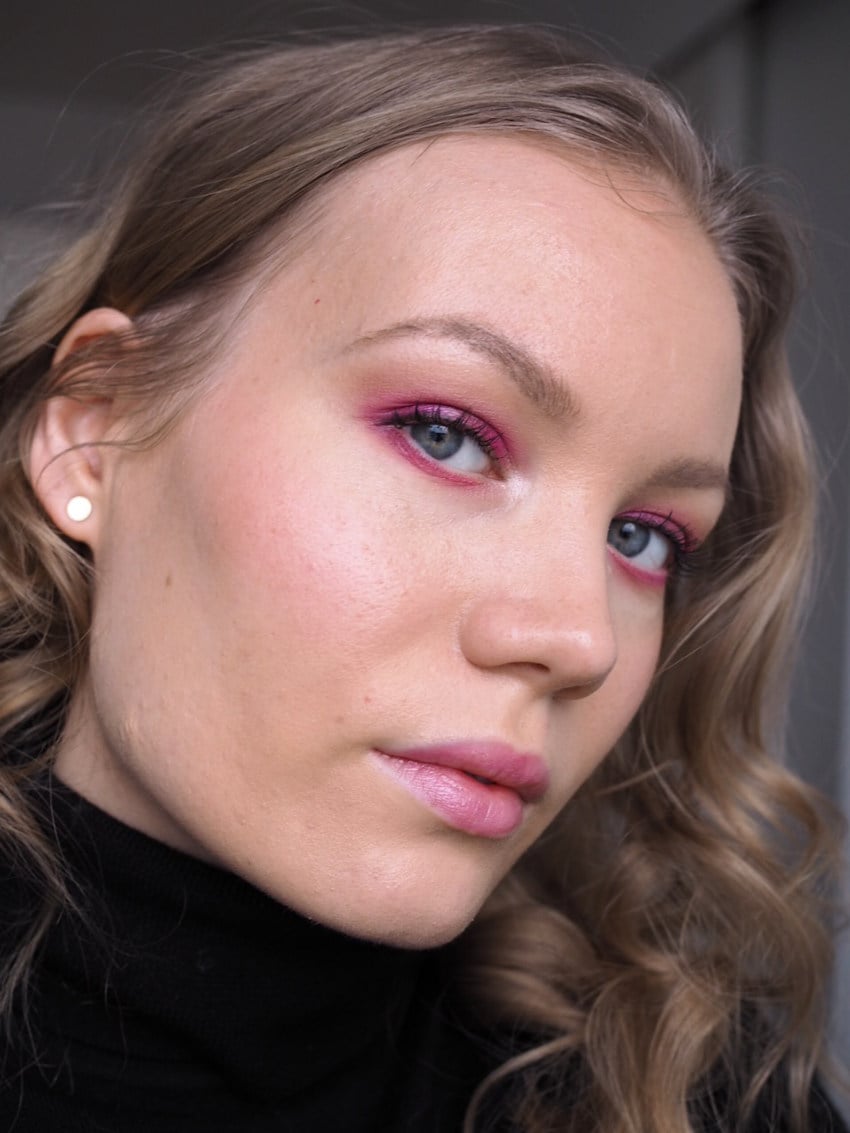 Here I wore Madara's new lip gloss, shade Nude Coral. My newest lip gloss obsession! (Will blog about it more soon.)

Look 4 – Teal smokeye eye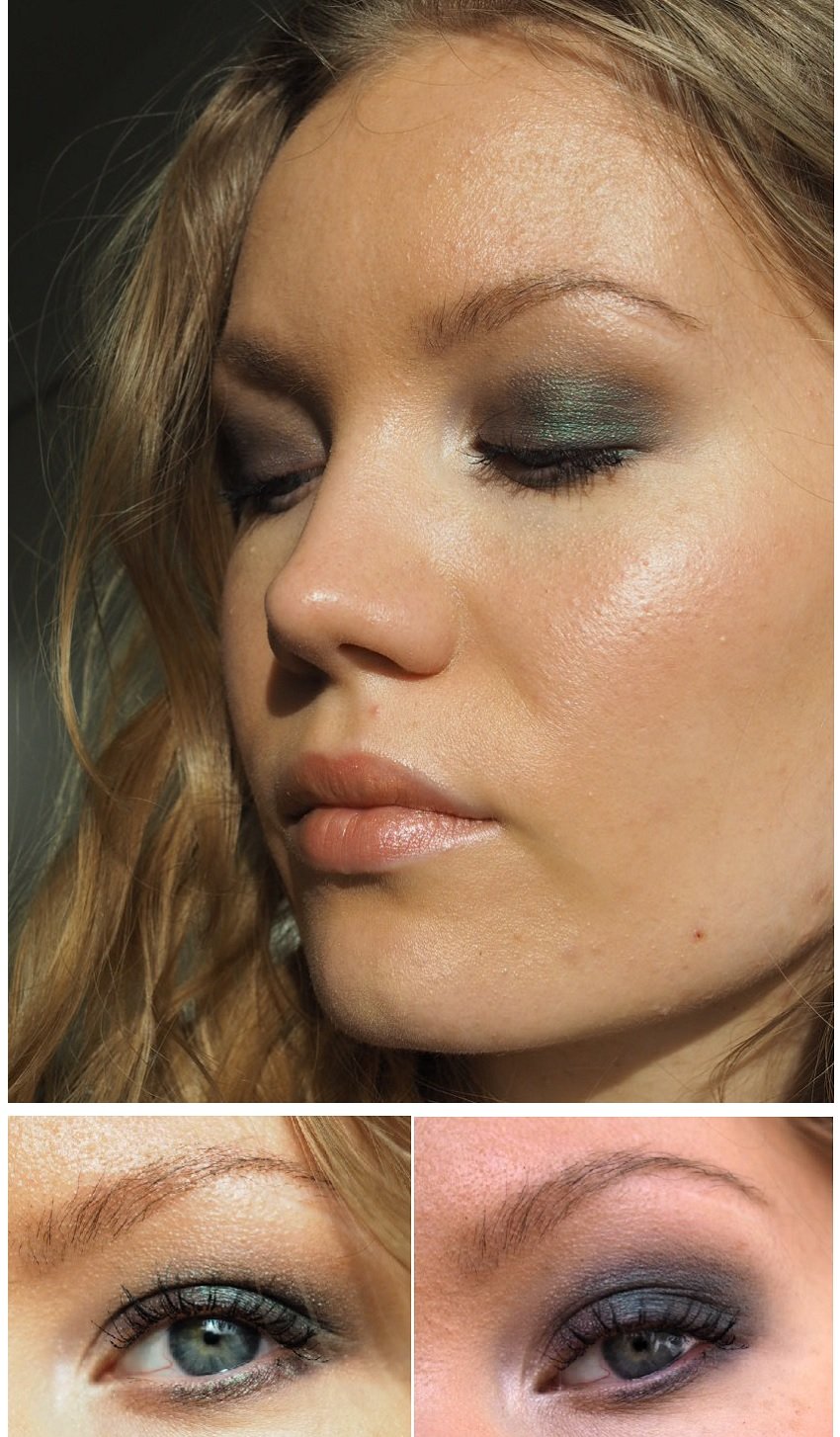 This was a pain to photograph, but it looked super nice in real life. With green-blue eyes you can't go wrong with a teal smokey eye!
Wore a peachy lipstick with the Madara gloss on top.
Look 5 – A touch of green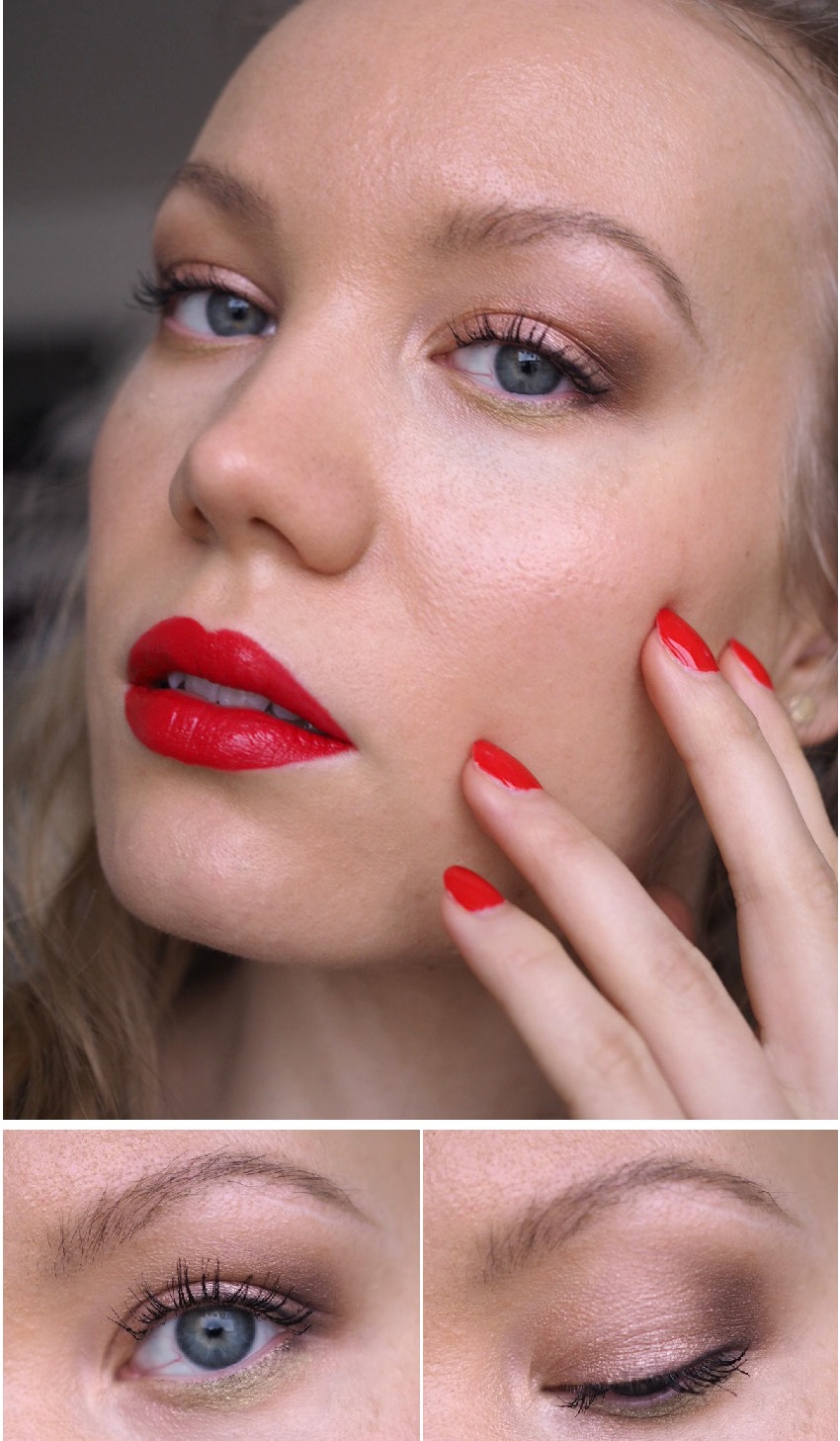 Of course I also wanted to use the neutrals of the palette, so this final look is quite toned down. I did use some light green on my lower lashline though! I love a pop of color like this.
My lipstick was *Rimmel Provocalips, shade Kiss Me You Fool.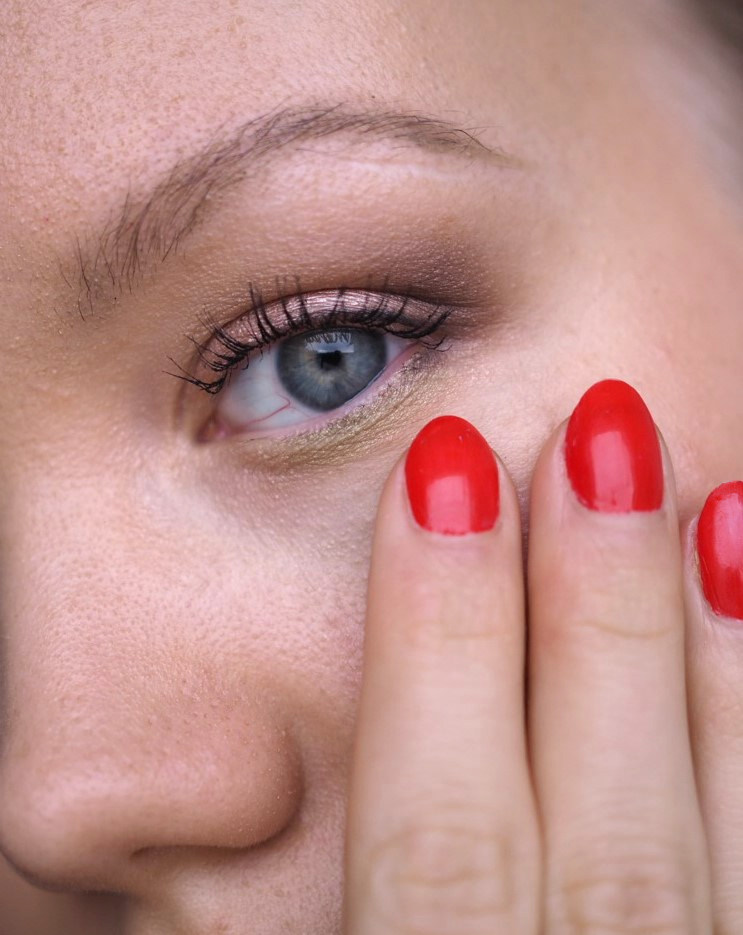 What look is your favorite?
Shop:
Conspiracy palette (Jeffree Star official site)
*Conspiracy palette on (Beautybay)