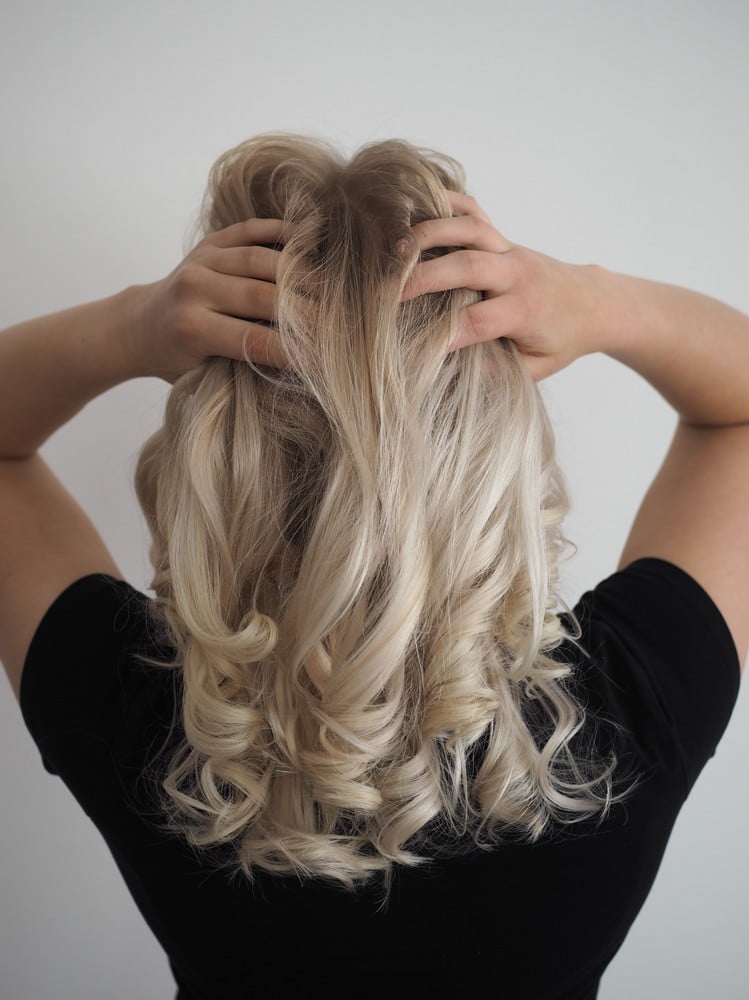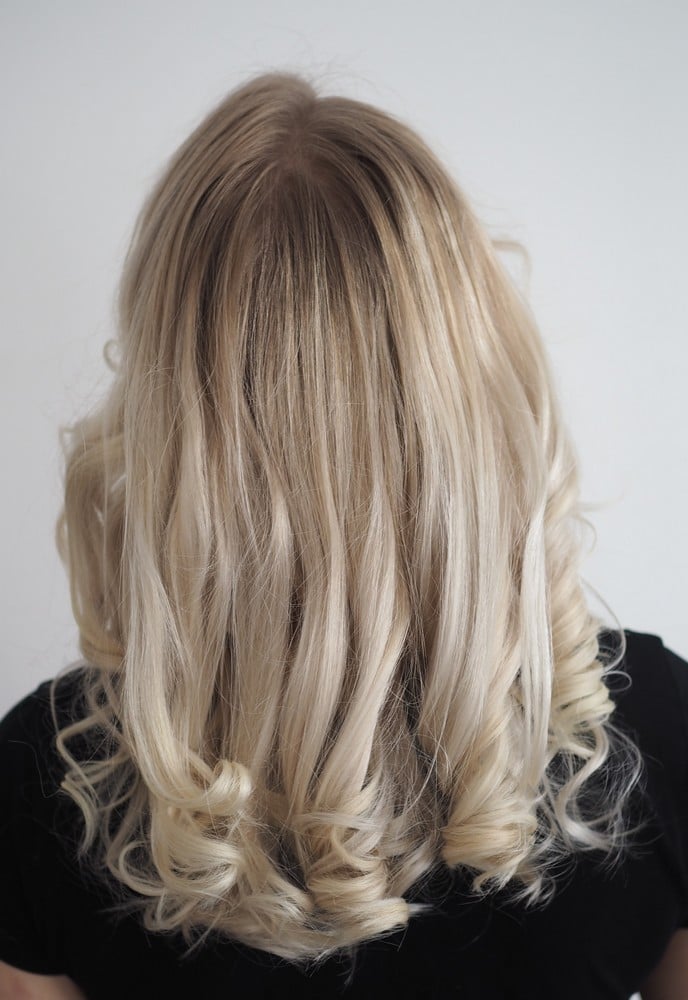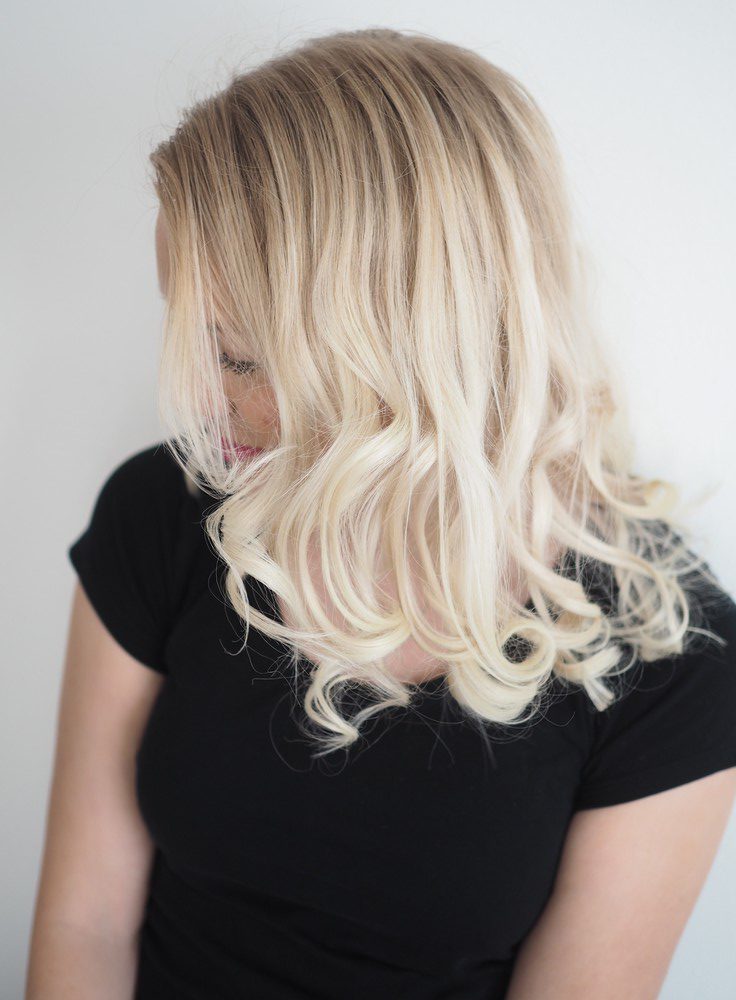 Taking care of your hair is just as important as skincare. Or at least it should be but for me it has been a bit challenging. Where skincare and makeup is easy and familiar to me I feel like I know nothing about hair. Luckily I've got better with it and now I actually have a good routine and some great products to share with you. My hair is a bit curly so it's dry and it's a bit damaged because of the dyeing. My hair colour is quite ashy cool-toned blonde which I also try to maintain with the right products.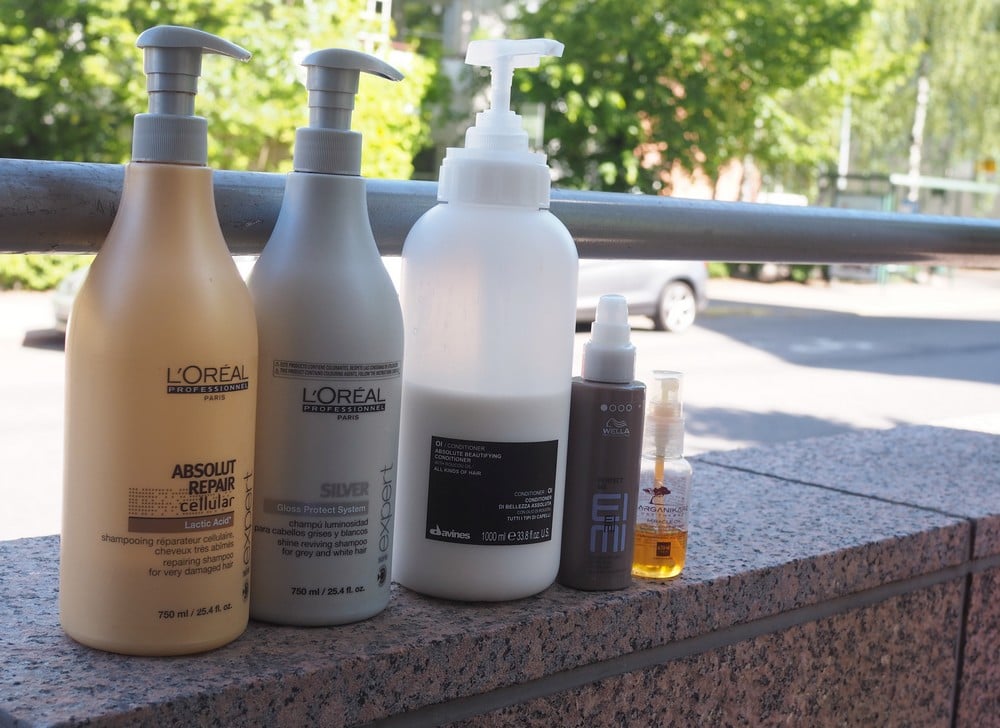 DAILY
L'ORÈAL PROFESSIONEL ABSOLUT REPAIR cellular shampoo
My favourite shampoo that I couldn't live without. It's feels so nourishing and soft yet it still washes my scalp and hair perfectly clean. I highly recommend this for dry blonde hair.


L'ORÈAL PROFESSIONEL SILVER shampoo
This is a classic. This does what it's meant to do and helps to maintain a cool tone in the hair. I've used this many years. Silver shampoos can be drying so I only use this once or twice a week. The product is violet-coloured but I don't think you can get a blue hair with this (which is a good thing and a problem with some silver shampoos!). This works for beginners also.
Davines OI Conditioner
This is my hair's best friend. I took a risk buying this since it's a big bottle but luckily this works like a dream. It has some natural ingredients in it such as oils. This works quickly in the shower and doesn't need extra time to smooth the hair. But if you do leave it on just for a few minutes your hair feels even softer. This has a unique forested scent to it which I've already got used to.
You can find the sellers here.

WELLA EIMI Perfect Me Lightweight BB-cream
This BB cream is more effective than leave-on-conditioners but lighter than treatmeant oils. I love this! This brings just enough extra moisture to my hair and makes them easy to comb through. This also has a heat protection and a nice clean scent.  I use this 1-2 pumps after shower.
ALTER EGO ARGANIKARE Day Therapy Miracle Oil
Hair oil finishes the look, makes dry ends disappear and brings shine to the hair. I like this particular oil and have repurchased it two times. This is quite cheap but it does the job and smells deliciously of vanilla. You can use this a lot without you hair looking dirty. Only downside to this is that I don't know where you can get this since I bought it from wholesale (only for professionals).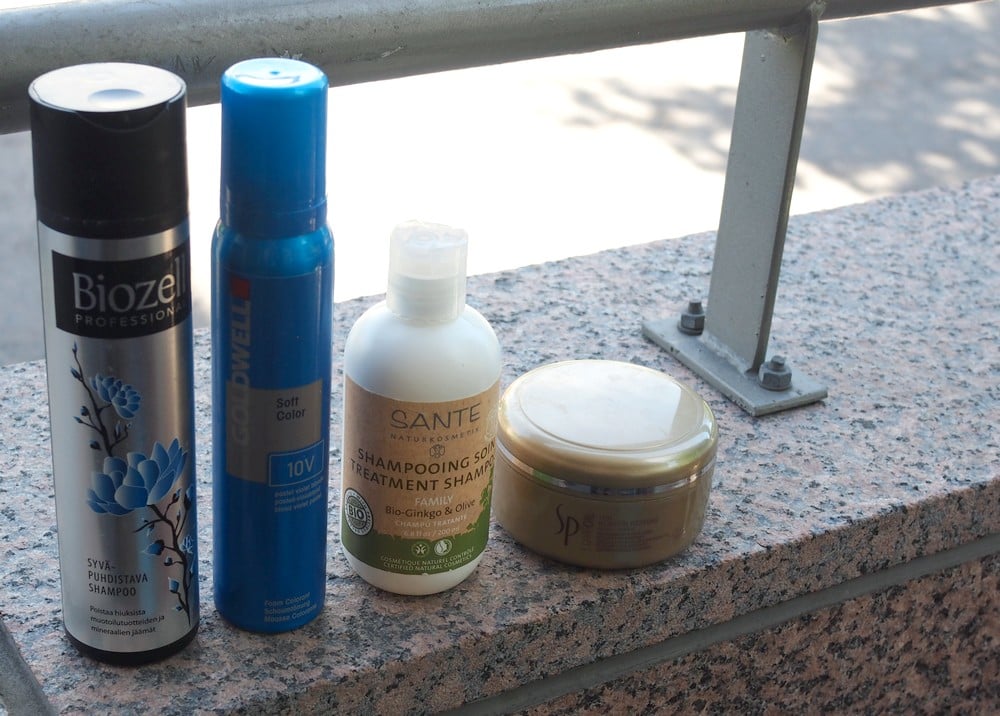 WEEKLY/MONTHLY
Biozell PROFESSIONAL Deep Cleansing Shampoo
Deep cleansing shampoos remove the stubborn build-up or other chemicals from your hair. They also help to brighten up the hair colour. I use this about once a month. Especially after holidays abroad I like to wash my hair properly to get rid of any impurities such as chlorine. This also helps to remove unwanted colour from your hair. Let's say you happen to dye your hair purple and want to get rid of it – this helps to tone it down. And yeah I speak from experience.
GOLDWELL Soft Colour 10V Foam Colorant
This foam colorant helps to maintain a cool tone in my hair. This is super effectice – almost like a dye. This works best for dry hair. I comb this through and leave it on for a good thirty minutes before rinsing it off. Even though it's a colorant it's also very nourishing so my hair doesn't feel dry after using this.  This is a new favourite which makes me dye my hair less. I use this 1-2 per month or before some important occasion when I want my hair to look extra gorgeous.
SANTE Treatment Shampoo FAMILY
After giving up birth control pills I've had problems with the dryness and oiliness of my scalp. I looked for an organic option to help solve the problem. I feel like this organic shampoo calmed my scalp and helped with the problem. However I felt like this made my hair tangled and it needed more conditioner than usual. This didn't foam like shampoos usually do but I think that it has to do with this being an organic product.
WELLA SP LUXE OIL Keratin Restore Mask
This is the best nourishing hair mask that I've ever tried. This is like magic. This makes my hair silky smooth and I love the scent that this has. I use this once a week. I apply it to damp hair, let it work it's magic for ten minutes and rinse it off. Hair mask might sound unnecessary but it's the key to a smooth healthy hair. Remember to pamper your hair!
Do you have same favourites? What's your go-to products for hair?