This post is a part of my 'Makeup Basics' series, where I go over the basic things for beginners.
Brows are a very important part of the makeup. Good brows lift your eyes and do wonders for your whole look.
Before you start with the makeup you should get your brows shaped professionally. It's easier to apply brow products, once you have a nice clean shape on them first. That way it's easier to see where the brow color should go.
I really recommend to get that done at a professional. That way you get the best possible shape for your brows. Even I trust my brows at another professional – even if I'm a beauty therapist myself. I let my beauty therapist-friend pluck my brows for me, because she can look at them with a fresh pair of eyes. If I start to pluck them myself,  I easily pluck too much.
There are different shapes for brows, but maybe this is the classic one. You'll find a brow tutorial here!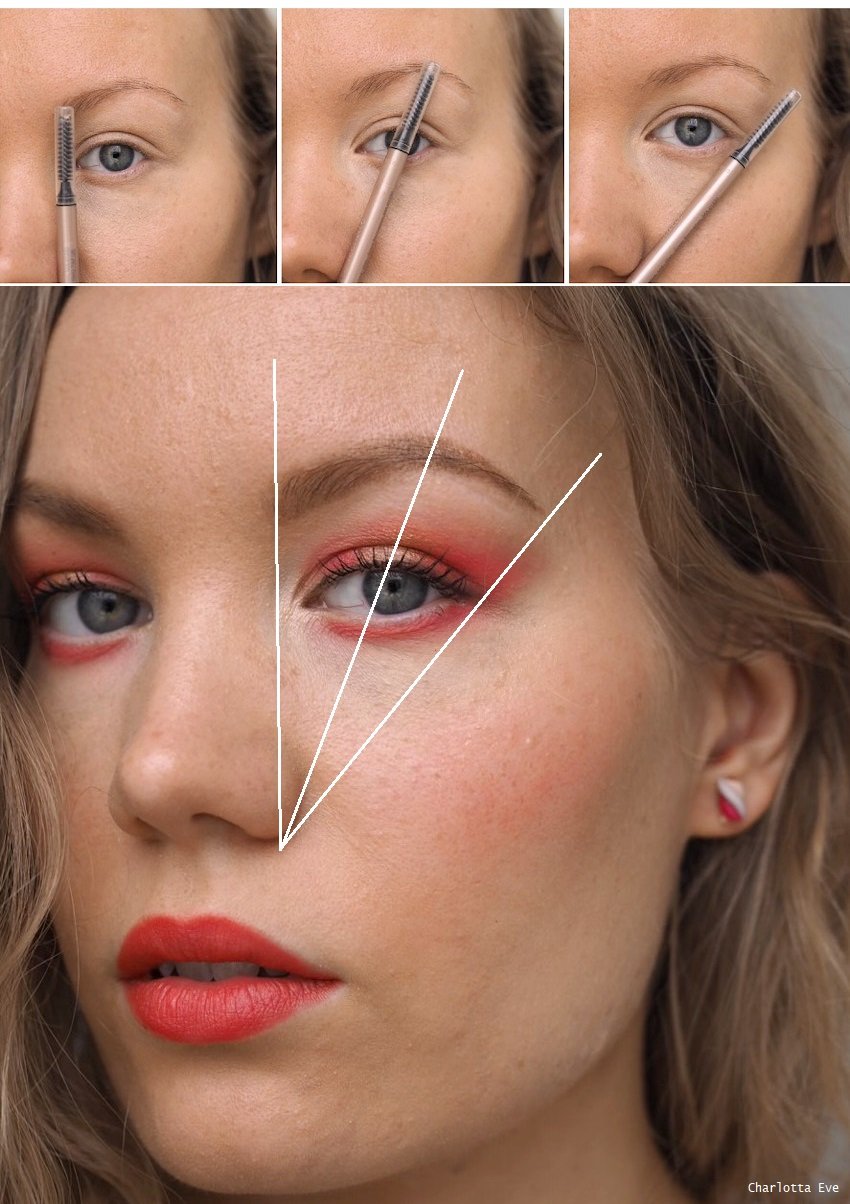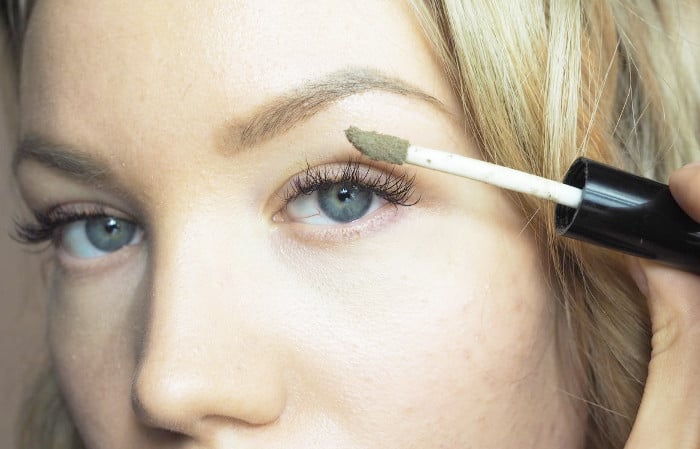 Brow products come in many forms. There are powders, gels, pens and waxes. For a beginner I would recommend a powder or a pen, just because they are quite easy to work with and they give you a natural finish. As always, it's up to you what formula you want to use. If your hairs tend to be stubborn, you might want to choose a wax or a gel, because those are also good in holding your brows in place.
When you are choosing the right color for your brows, you should check your hair color. Is it dark or light? Is it warm or cool? For my cool-toned blonde hair a slightly grey taupe color is the best.
A tip: You can get the color to look more cool and intense, if you first prime your eyebrows with a light layer of powder.
When applying product to your brows I recommend starting with a tiny bit of color and applying your product in short strokes. Take just a tiny bit of product and apply it on your brows. If you're using a pencil, make small strokes – don't try and create the brow with just one swipe.
I have a short video tutorial for this too. In the video I show you how to do your brows with Zuii Organic's brow product.
Some brow product recommendations
Zuii Organic Eyebrow Definer in Taupe
This is bomb. I couldn't live without this! The product comes in an angled shape, so it's easy to apply. The formula also keeps the brows in place. This is simply the best brow product in the world.
Guerlain Eyebrow Pen in Blonde
This is a classic brow pen. This gives a really natural look. I use this if I'm in a hurry. The shade is slightly warm.
NYX Tame&Frame in Blonde
A dupe for Anastasia. Great product and you get a nice brow with this. I would say the colour is either neutral or slightly cool.
mad4eyebrows Natural Brow filler
Review here.
Ecotools Angled Eyeliner Brush
This is my favorite brow brush.
Related Posts