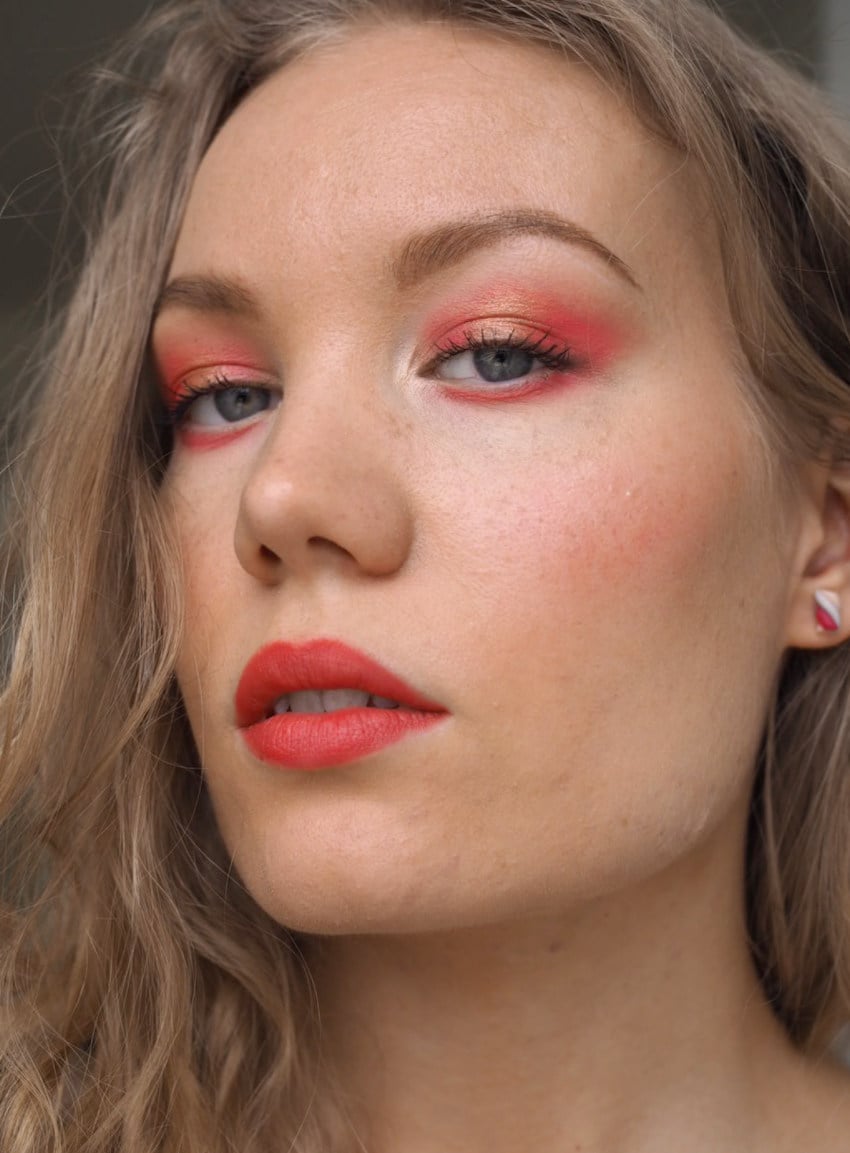 *adlink
Well groomed and done eyebrows give you a face lift. Brows are a crucial part of our face and they can determine our whole look. Badly done brows make you look tired, sad and even angry. A well done brow can help lift up your eyes. Actually, if you have hooded eyes, they are as important as your eyeshadow.
I like a traditional brow style that looks natural and doesn't stand out too much from my face. I'm looking for that lifting effect.

How to get the perfect brow shape?
When it comes to brow makeup, there are many different preferences and styles. Some like their brows round, some straight and others like a traditional shape.
The shape that I went for is quite classic and universally flattering. Though you can always make the arch more defined and dramatic – or make it rounder.
These three photos show you where your brow should start, where the arch and the highest point should be, and where your brows should end.
These rules are not written in stone, but they give you a good idea of where to start. Most brows have a shape similar to this naturally. I always want to encourage everyone to work with what they have. Usually following your natural shape is the easiest and most flattering way to go.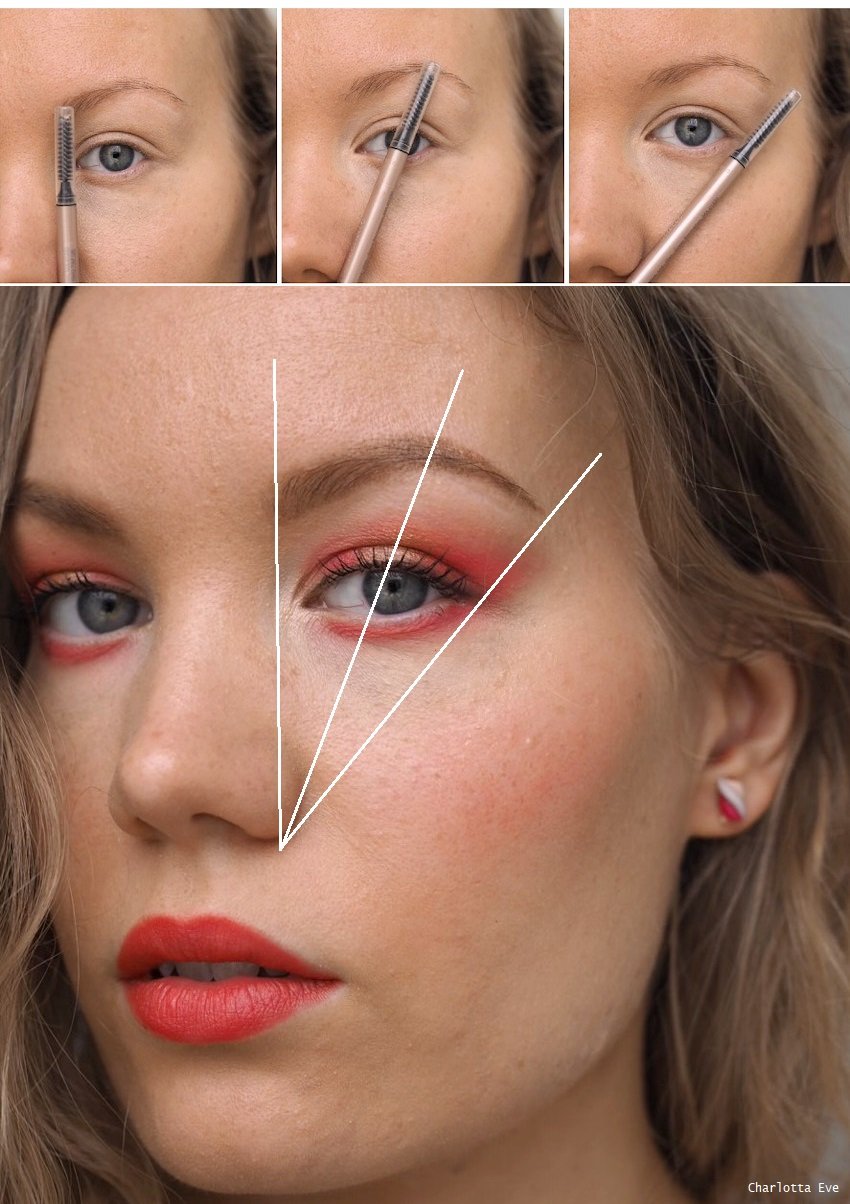 What brow color to choose?
It's up to you how dark, warm or cool you want your brows to be. For most people, a cool shade works best. Choosing a shade similar to your hair usually works nicely. But as always, makeup is not about rules, rather than doing what feels good to you.
Here I did a warm brow, though usually I go for neutral or cool. I also made them a bit darker than usual. A cooler shade would have looked more natural. Lately I've just liked a warm look and the powder I used happened to be warm.
Important note: your brows don't have to be symmetrical!
Your face is not symmetrical and your brows don't have to be either. They are cousins, at best. Just do your best at comparing your brows and make them somewhat similar, but don't obsess about it.
How to do your brows using powder and pencil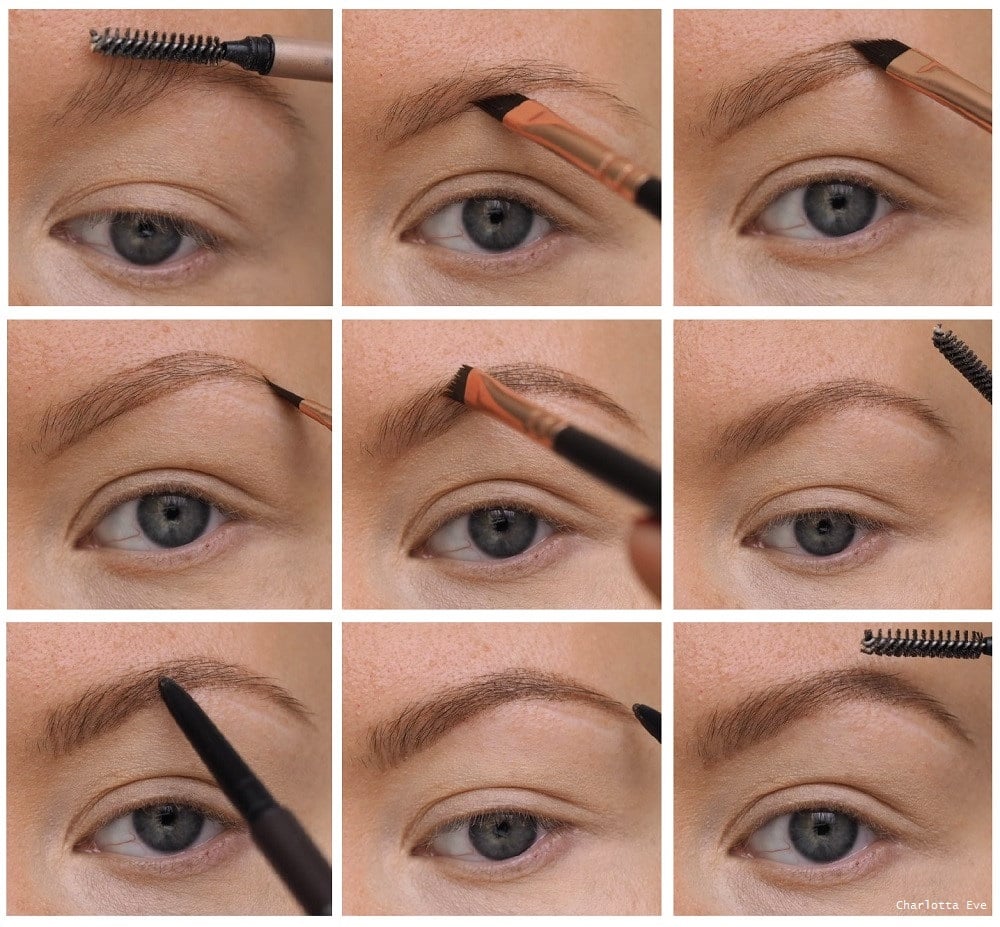 Here are all the steps for my brows. It might seem a lot, but it's because I do my brows in steps, adding more depth to them as I go, rather than going all in with a dark color in one swipe.
I first brush my brows.
Then I go over the bottom line of my brow all the way to the arch. I recommend using a small dense brow brush for this, so you get a clean line.
Then I make the arch from above and create the tail of my brow.
Now that I have the frame for my brow, I fill it in. When I do that, I follow the natural direction in which my brow hairs grow. That means going up in the beginning of the brow and then turning my brush to the side as I move to the tail.
Then I brush through the brow and as you can see, this really blends the powder to my skin and brow hairs, making it super natural and soft. You could totally leave your brows like this for a very soft look! And sometimes I do leave it like this, but most of the time I add in a bit more definition with another product.
I then bring in some more definition to the brow with a brow pencil. I create brow hair strokes and deepen the color of my brow. I also make the bottom line of my brow more defined – and my tail too.
Finally, I brush through the brow one more time. All done!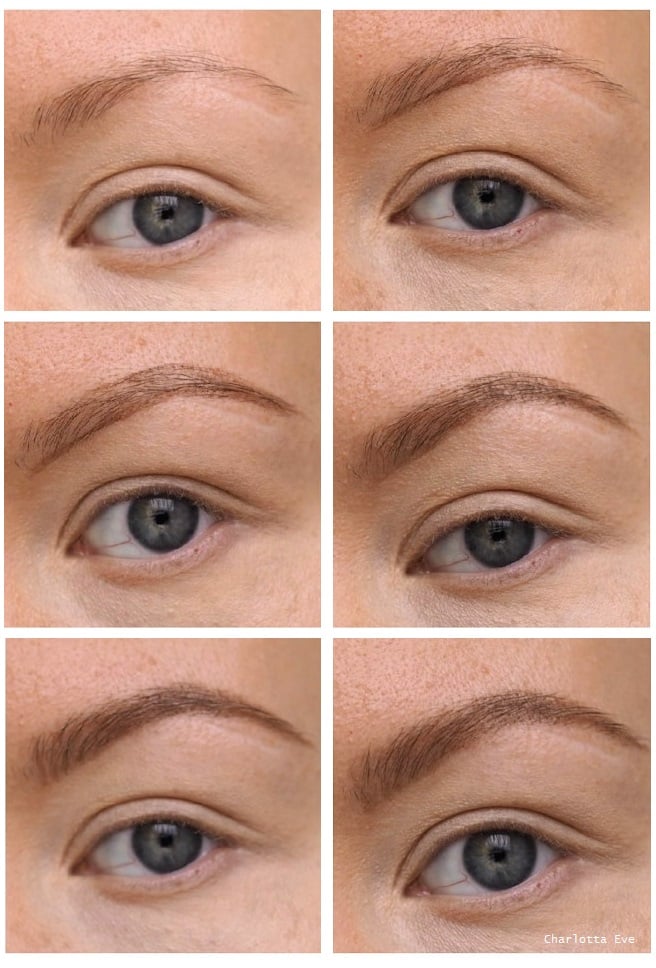 And here is a simplified version, where I took out some of the steps, like brushing through the brow. Here you can see better how I gradually deepen the color and fill it in.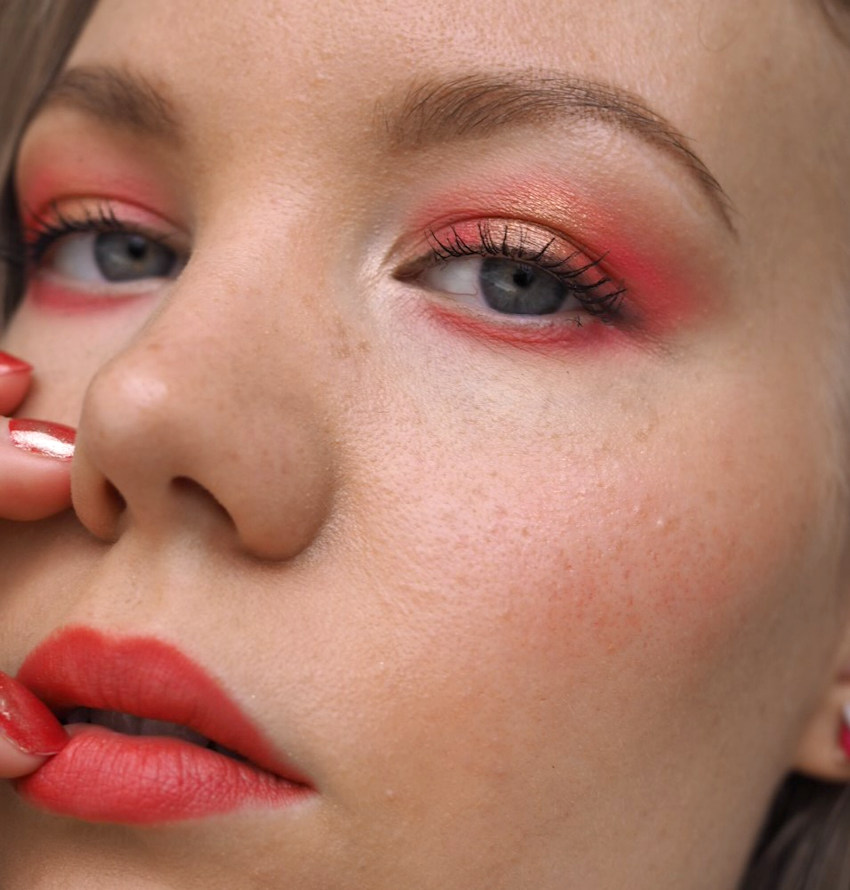 Products used:
*Lily Lolo EyeBrow Duo Medium
Great pigment and easy to blend. I also like the wax in this duo – it keeps my brow hairs in place for when I want more of that brow lift effect! Different shades available.
*Holika Holika Wonder Drawing Skinny Eyebrow Pencil, Dark Brown
Different shades available. Very affordable and great brow product. Has a brush on the other end of the pencil! The shade is neutral or just slightly warm.
Other similar products that I like:
*Jane Iredale Retractable Brow Pencil, Ash Blonde
Similar to Holika Holika pen, but this is possibly slightly thinner. The shade ash blonde is perfect for blondes or for a natural light brow. Different shades available.
mad4eyebrow Natural Brow Filler, Blond
Powder with fibres. I buy this from my beauty therapist, Viivi. Unfortunately this is hard to find online and it's only sold in some salons (I guess), but I love this product! Different shades available.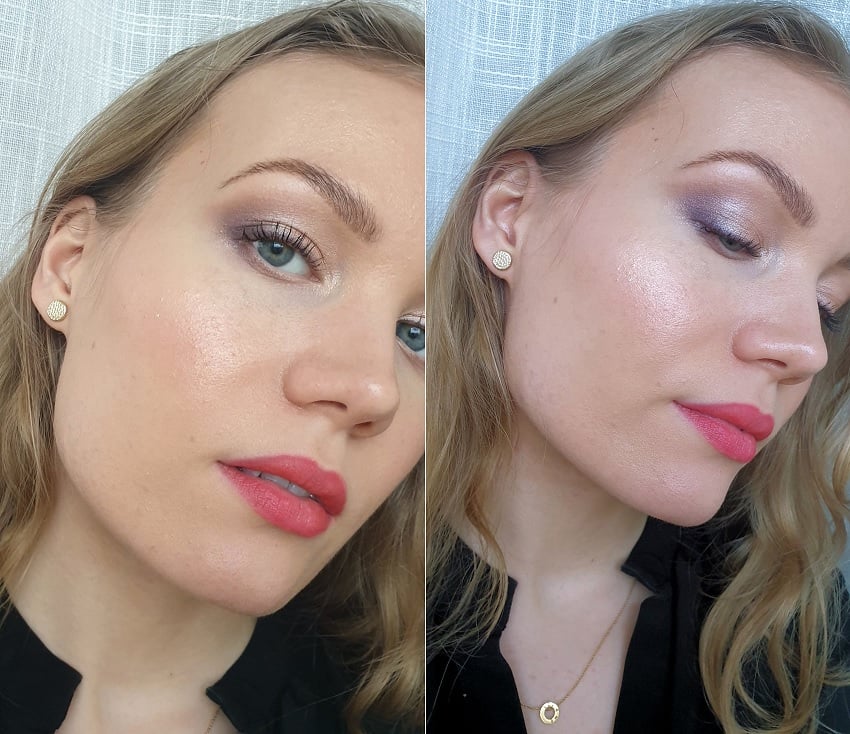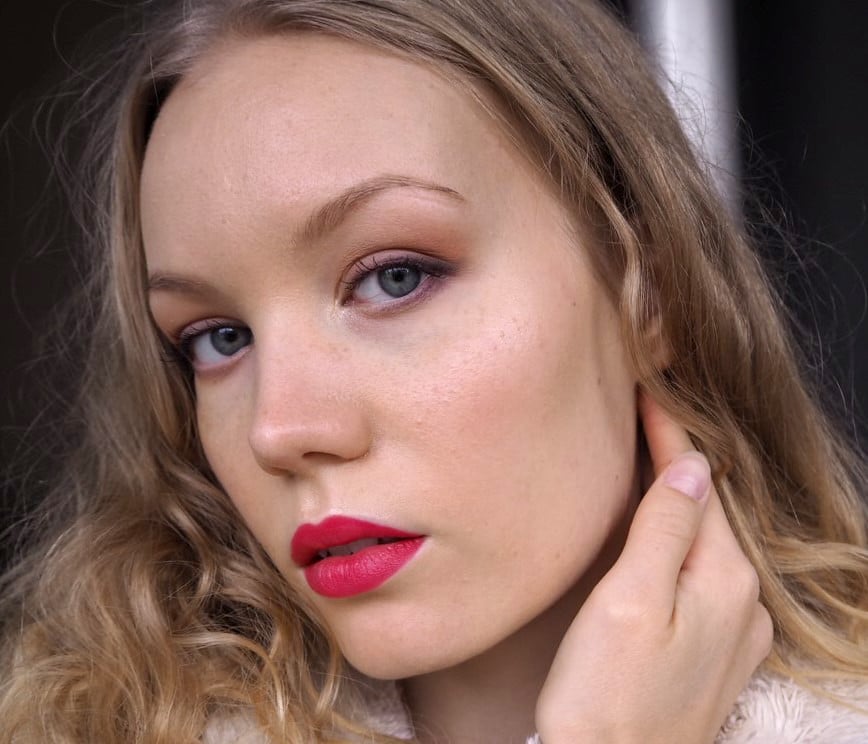 P.S. There's a makeup tutorial coming on this warm look soon!