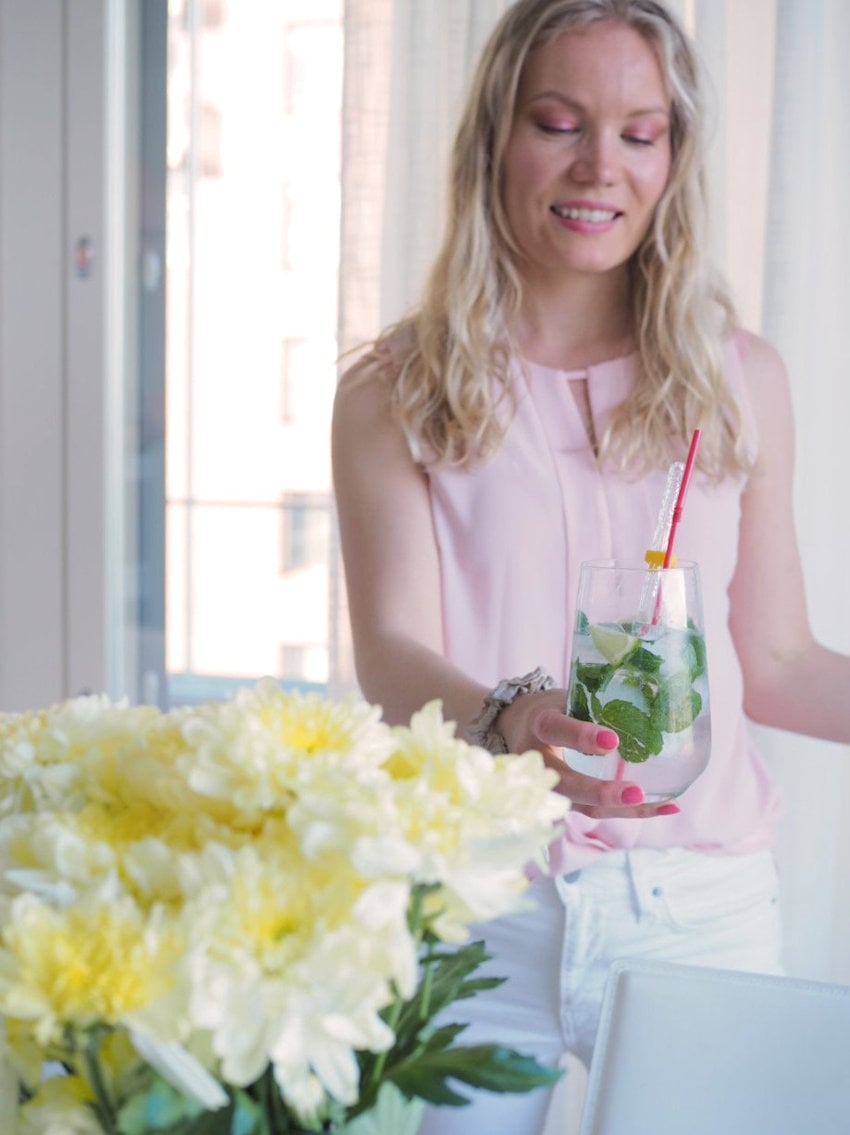 You know it's summer, when you take out your mojito ingredients and become a homemade bartender. Or if it's not summer, it sure does taste like it.
I like to make this cocktail myself from scratch. The recipe for a classic Mojito is very easy. I guarantee my recipe is delicious and probably the best!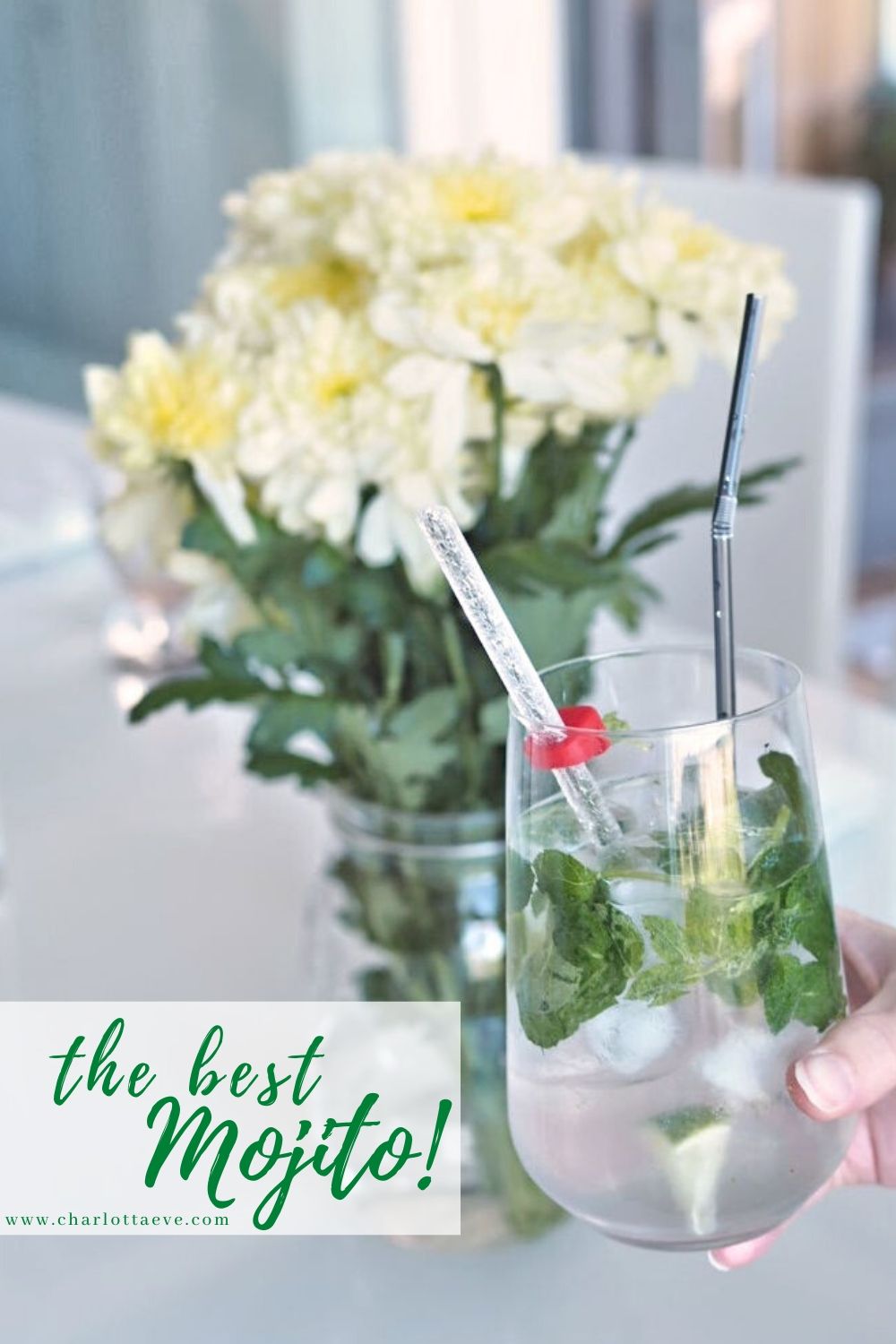 The best mojito recipe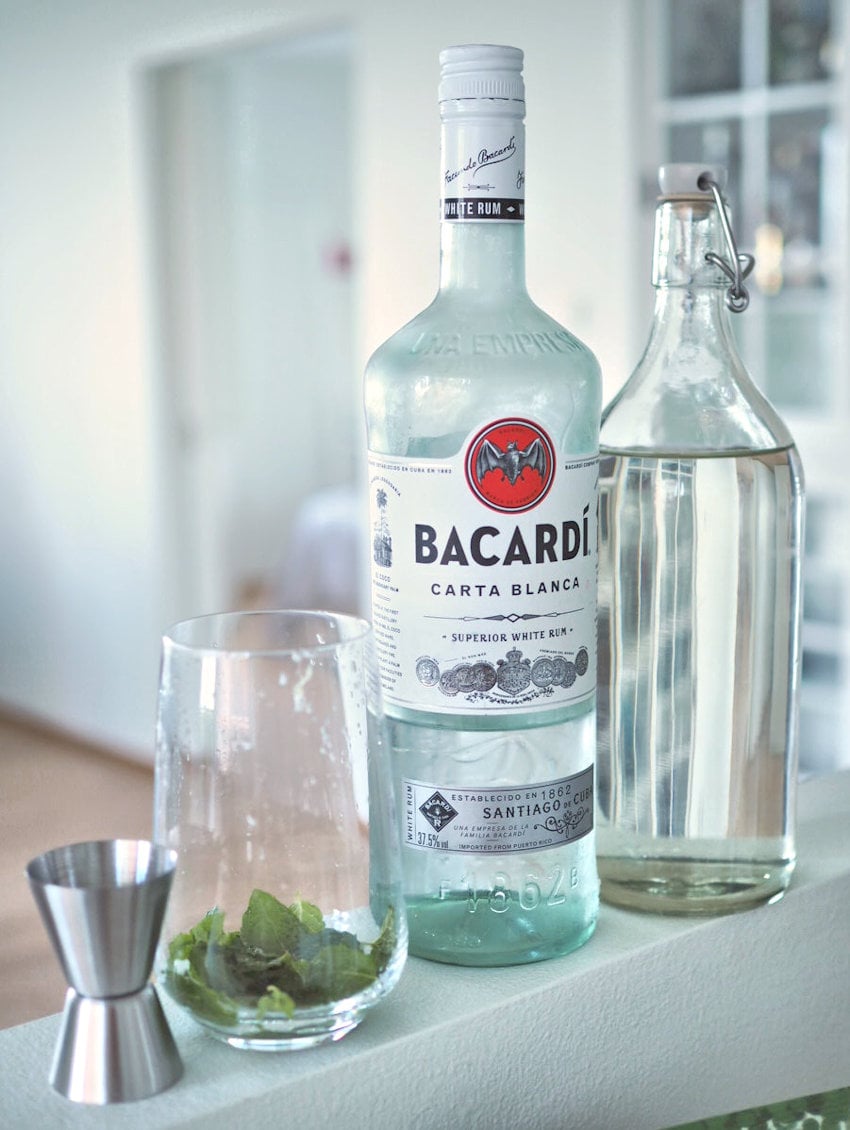 You need:
A tall glass
Spirit measure cup (one unit in this recipe is the bigger side of that cup seen in the photo. Just so you know if you don't own a cup)
A straw or something to mix the drink with
Mint leaves (I recommend strong mint)
Limes
White rum
Sugar syrup
Sparkling water
Ice cubes
Instructions:
Take a generous amount of mint leaves and add them to your glass.
Squeeze lime juice (maybe a little more than half a lime) on top of the leaves and gently press them to get the aroma of the mint going. Don't break the leaves.
Add one unit of rum and one unit of sugar syrup to the glass.
Fill the glass with ice cubes.
Fill the glass with sparkling water and mix. Add some lime slices in. Enjoy!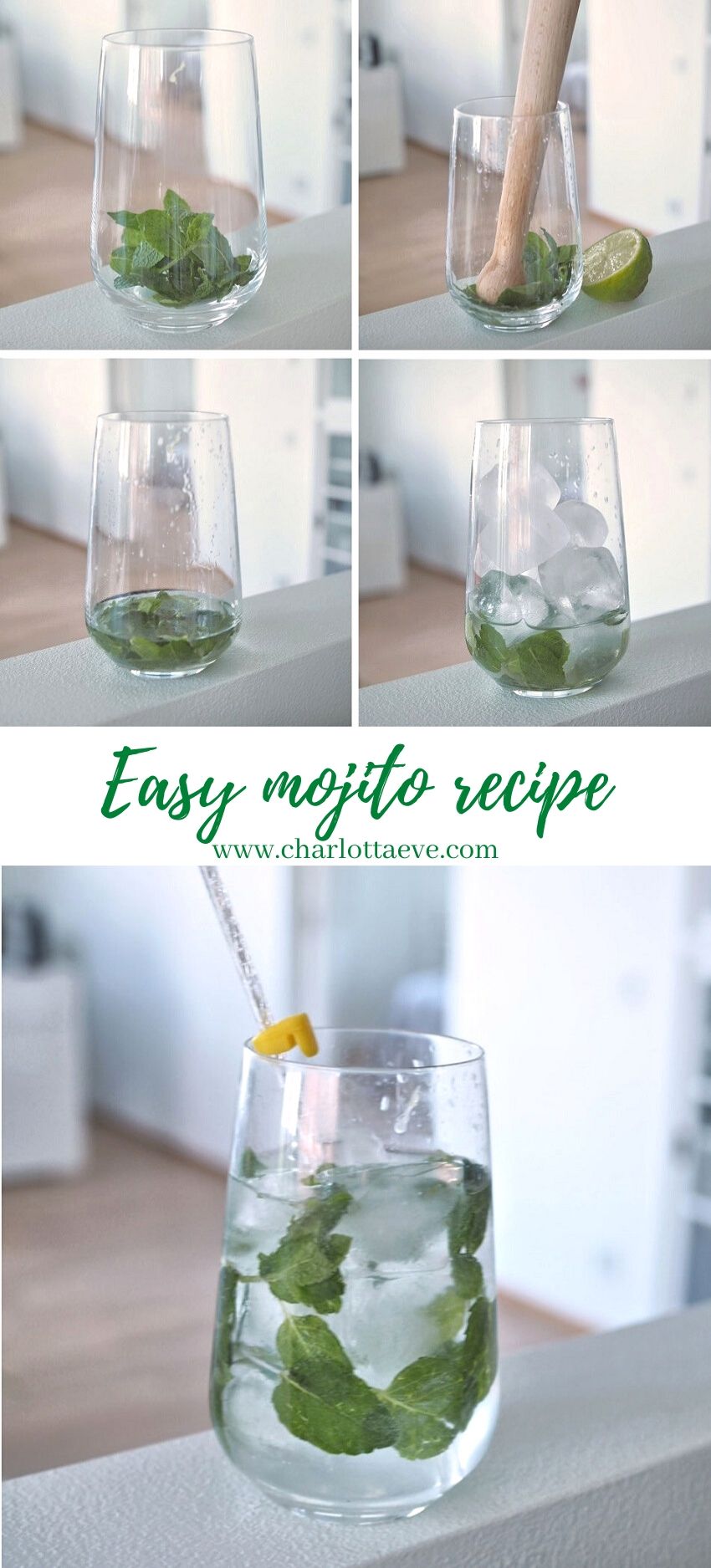 Notes:
When it comes to lime, rum and sugar, it's totally up to you to change the amounts a bit. You can change the sweetness by applying less or more sugar syrup. You can make the drink stronger by applying more rum. You can also use more lime if you feel like it.
About sugar syrup – since the sugar is in a liquid form, it's easy to mix in and it tastes delicious throughout the drink. Sugar syrup is very easy to make yourself.
Sugar syrup recipe: Just heat up some water, pour your sugar in and let it melt into a syrup. Add a touch of rum as a preservative. You can make your syrup as sugary as you like.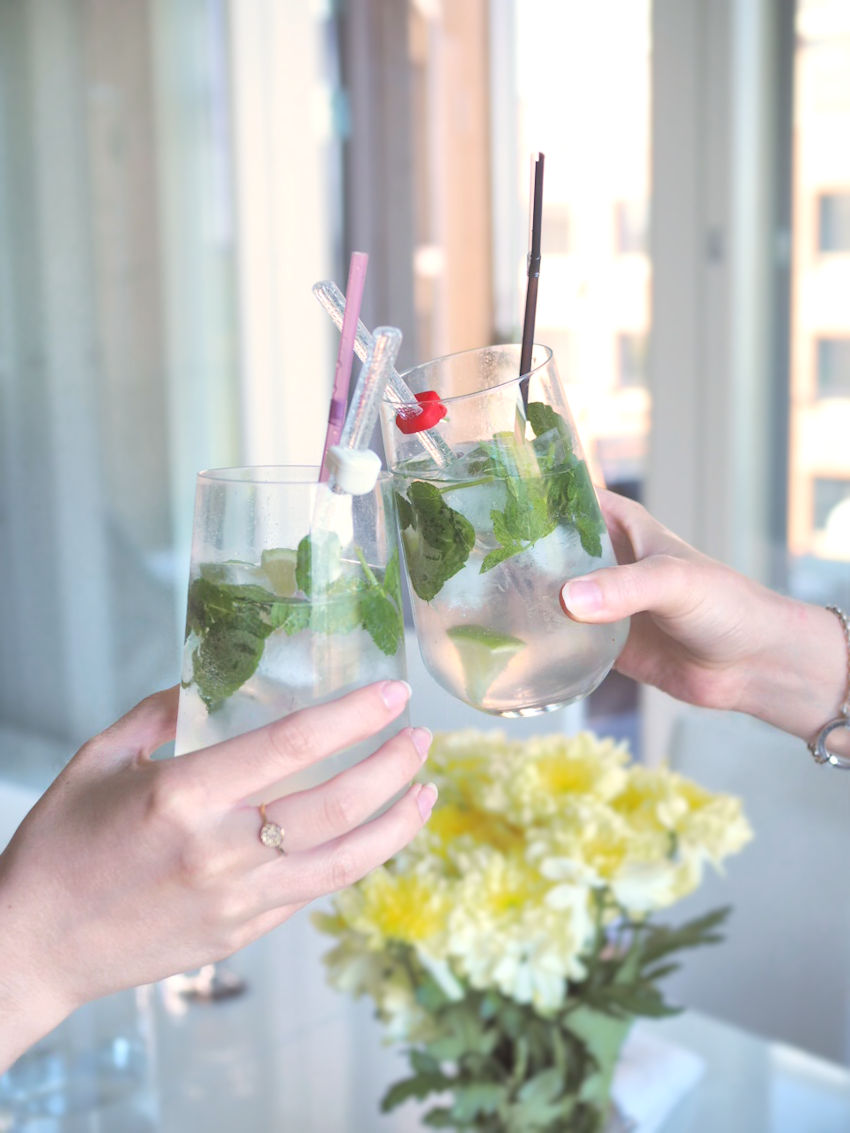 Cheers! Let me know if you end up trying this!
Related Posts