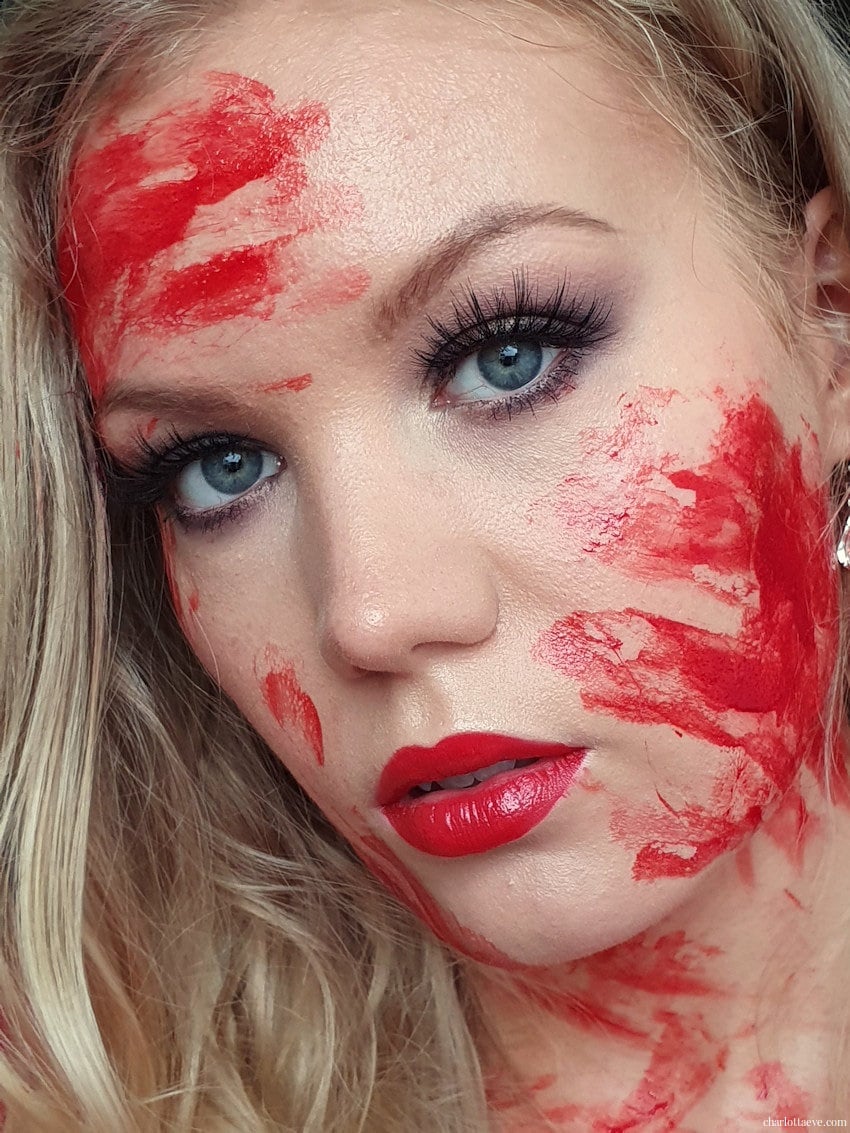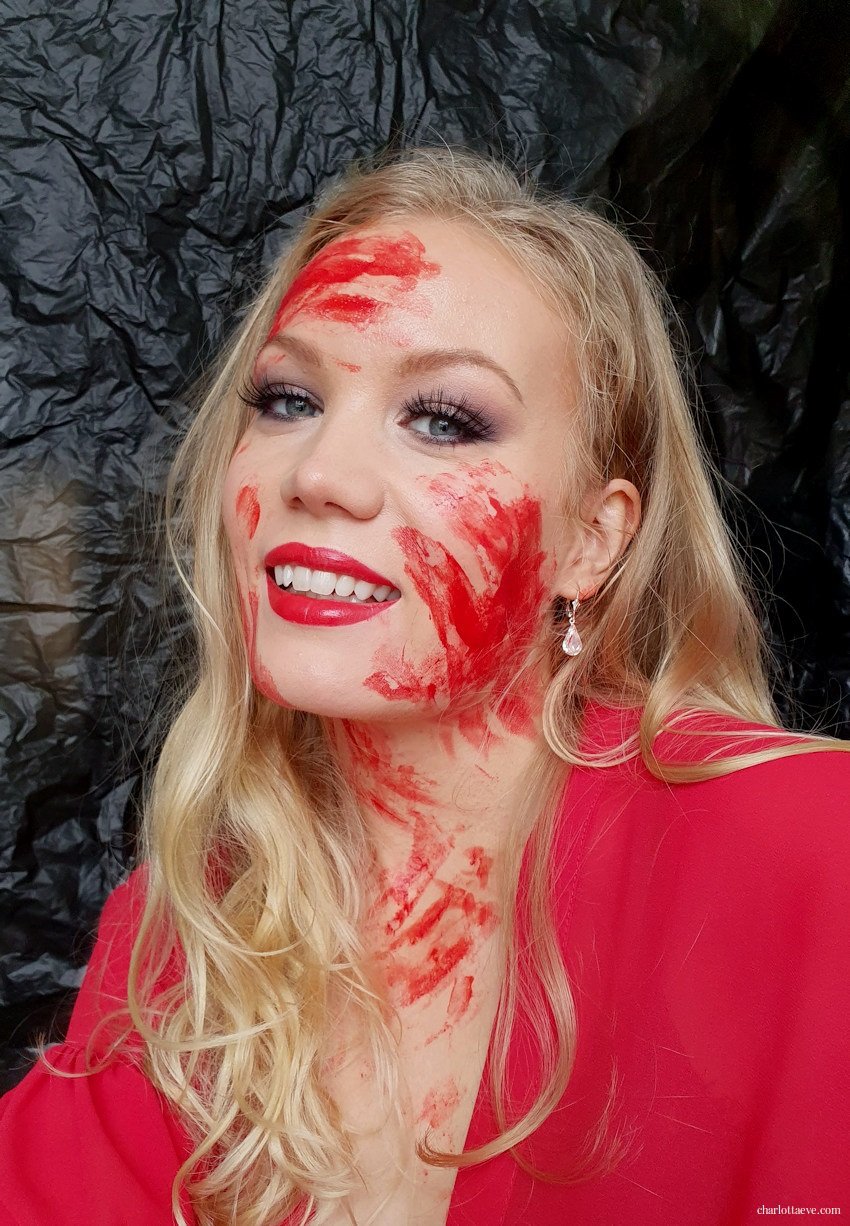 *adlink
Bloody Halloween makeup tutorial
This bloody Halloween makeup tutorial is one of my personal favorites. It looks cool, yet it's quite easy to recreate. All you need is fake blood to mess your face with, once you've done your makeup. I paired this look with a full glam look (on which I have a tutorial), but I think a simple makeup could also work. Most importantly I would just recommend applying a red lip though, because it elevates the look and looks really good with the fake blood!
What's cool is that this look isn't necessary a certain thing. Therefore you can come up with your own backstory. I'm personally thinking of a zombie apocalypse, but maybe it's just all the zombie movies my significant other makes me watch. Or maybe this look is a manifestation of the year 2020: beautiful, yet brutal. Who knows?  Coming up with a backstory makes a great icebreaker for any (online) parties.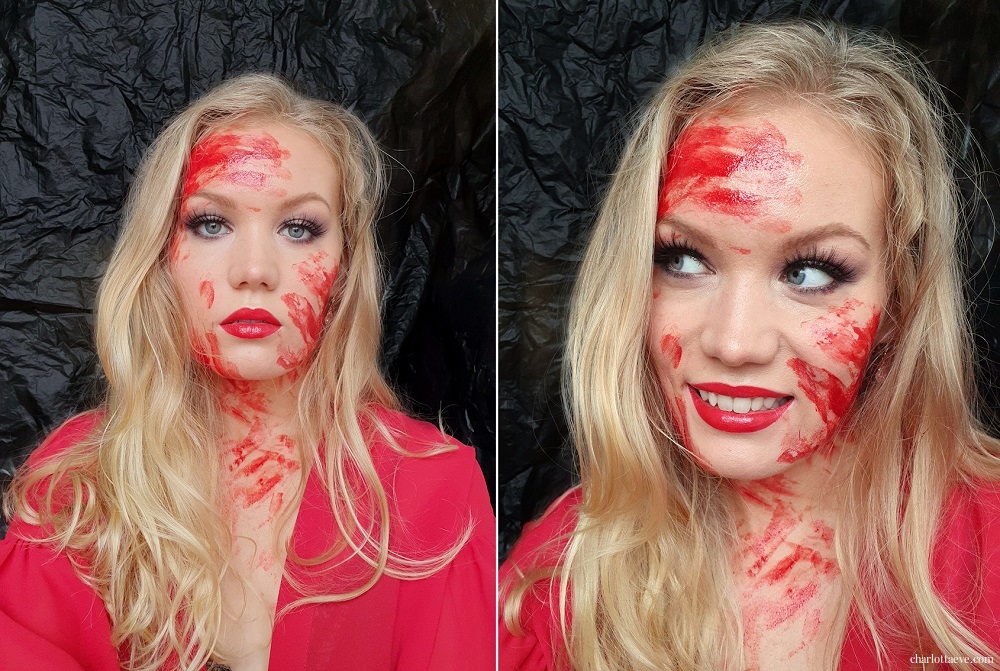 Easy Halloween makeup look with fake blood
I filmed a tutorial on my IGTV @charlottaeve. You can check it out here to see how I did the makeup! If you're not into Halloween, you can also just check out the makeup look I did with the Naked 3 palette.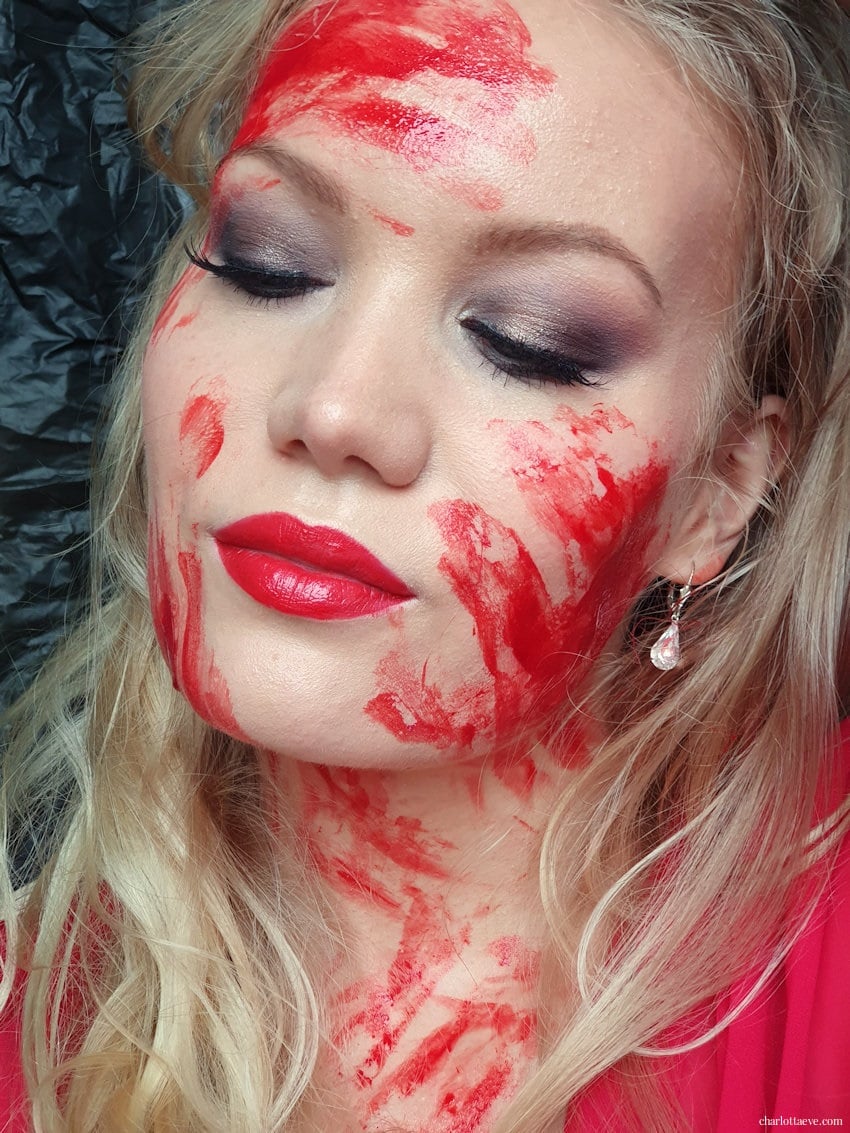 Products used:
~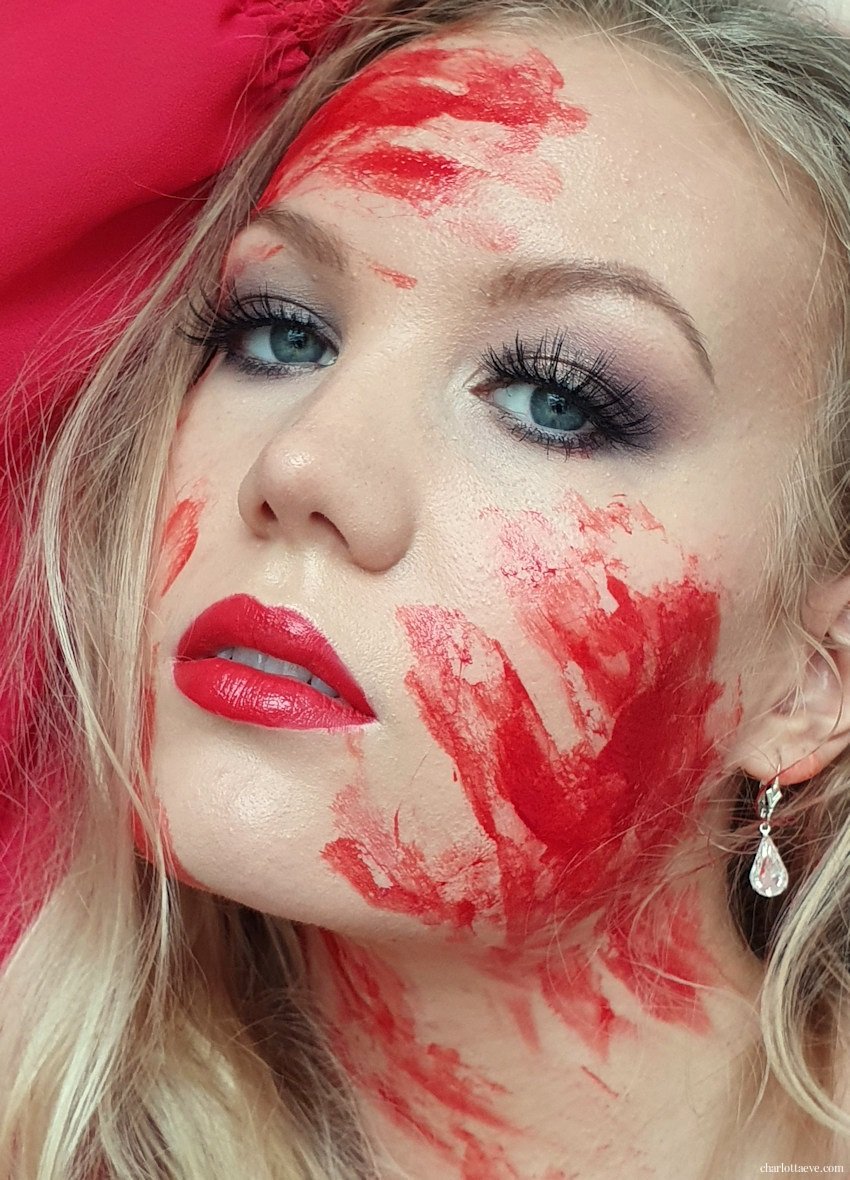 Are you celebrating Halloween this year?
Related Posts