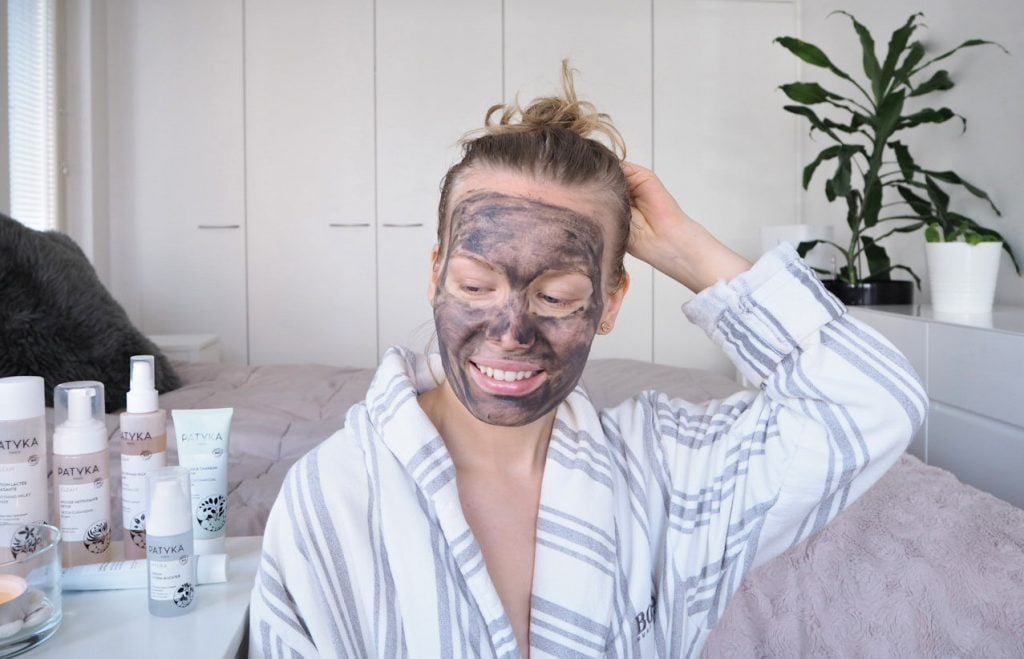 My skin has been in a fantastic shape lately. I've been wearing just tinted sunscreen as my foundation, since I feel like I don't need that much coverage anymore. And I'm loving every second of it.
There are many factors going into a nice skin, but good skincare products are definitely a crucial part of it. I've been using these products for over a month now and I am a bit obsessed (in a healthy way!).
A while back one of my good friends was complaining about her skin and asking me for an advice. She wanted a quick, easy solution to her skin problems. "Just give me an easy package with all the products", she said.
Well, I'm pretty sold on these products and it's the full package. Makeup remover, cleanser, toner, serum, a moisturizer and a mask for weekly use. Basically all the essentials you need for a good skincare routine. Oh – and did I mention they are also luxurious, organic, French (well, that country does seem to know beauty!) and affordable?

*Adlink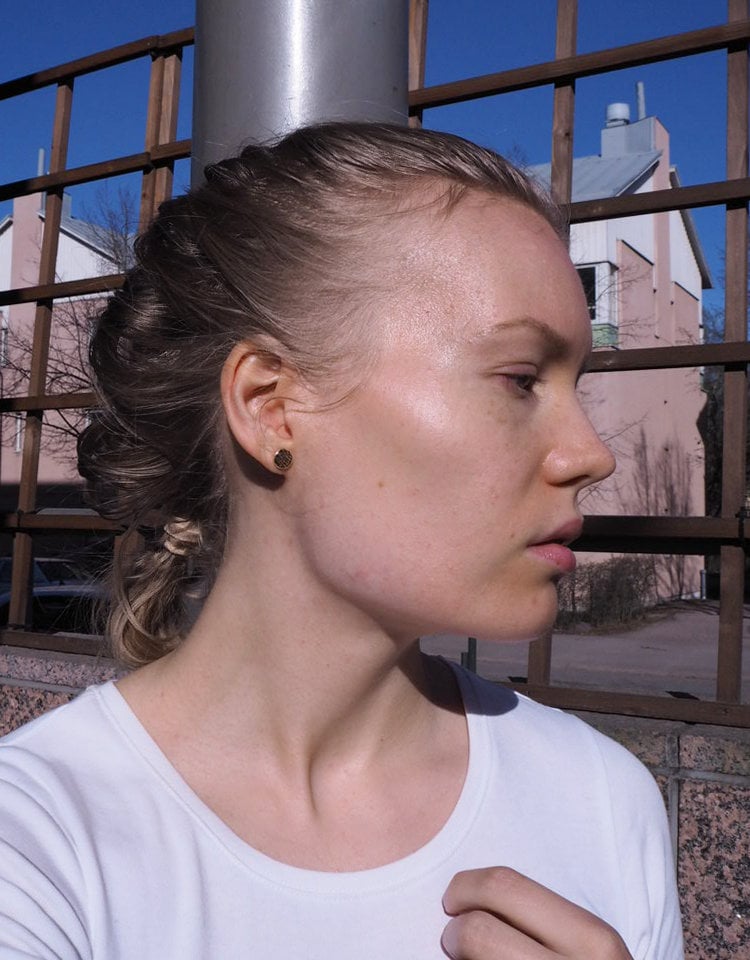 Here's how my bare skin looks at the moment. It might not look perfect to you, but to me it's fantastic. I have some discoloration mainly from acne scars, but all in all my skintone is quite even and my skin looks healthy with a nice glow.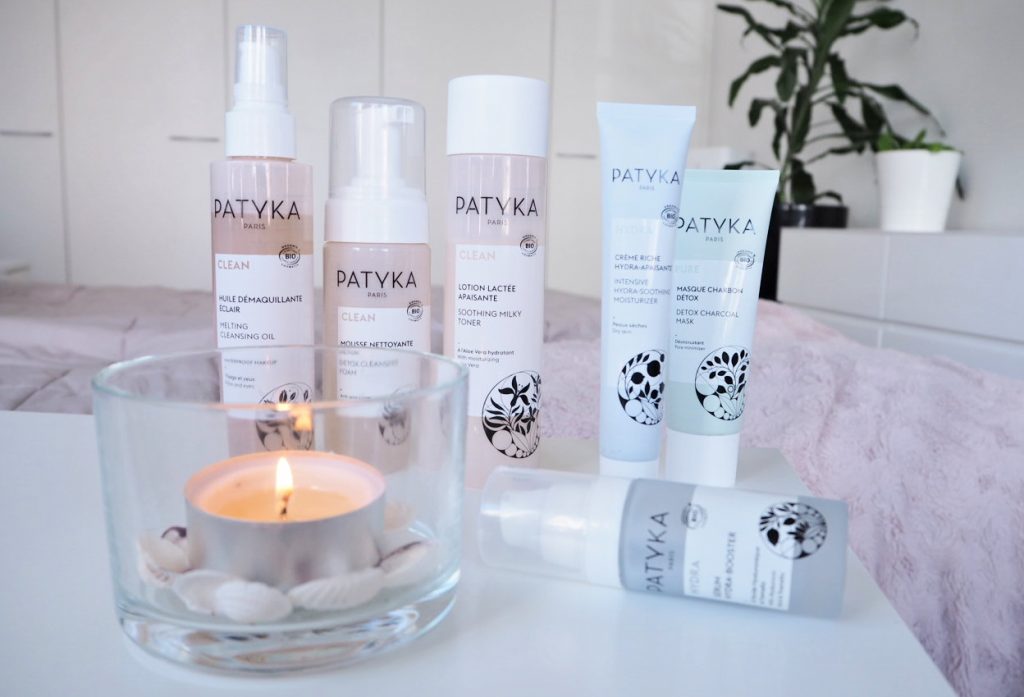 PATYKA REVIEW – ORGANIC, LUXURY & AFFORDABLE SKINCARE
PATYKA recently came out with *three new product ranges and nine new products. CLEAN – a cleansing range, HYDRA – hydration range and DETOX – a purifying range. The price range for the products is 14,90€-34,90€.
I've been using the brand's products before and I already knew – kind of – what to except. Great ingredients, nice scents, lovely consistencies and beautiful packaging.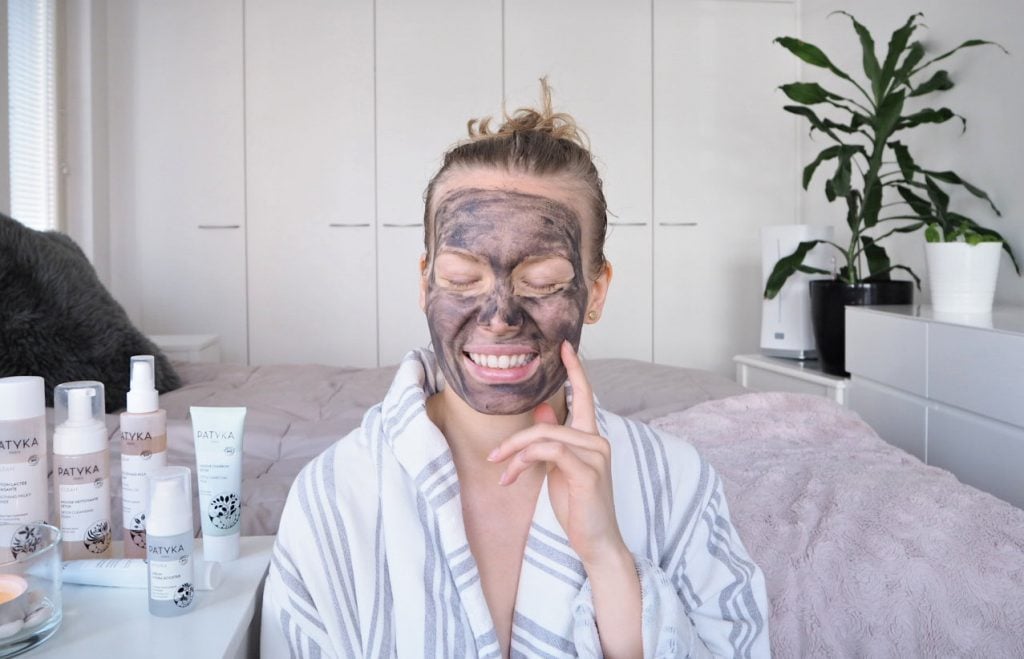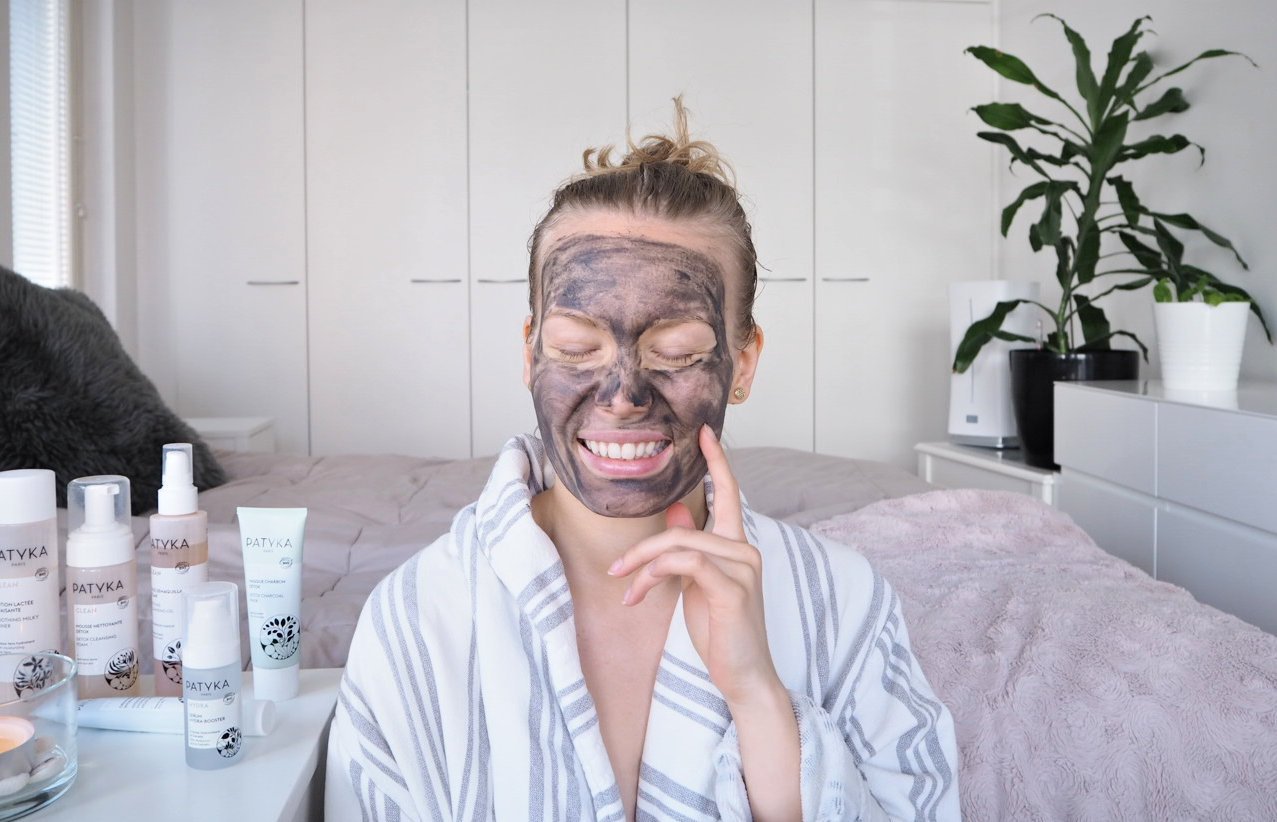 The new products are still quite different to PATYKA's usual products for three reasons: they are more affordable (like, a lot more affordable), the packaging is different (I actually prefer this packaging to the usual all white) and the ingredients are different in a way, that the most expensive anti-aging ingredients are left out.
But here's the thing: I don't feel like anything's missing. And it may be because of my combination skintype. I have oiliness, but my skin can also get dry. I need good cleansing and lots of hydration. And that is what you get with these products. I would recommend them mainly to normal, combination and oily skintypes. But if your skin is dry, you still might want to try the HYDRA serum & lotion and the oil makeup remover – those are awesome and definitely not drying.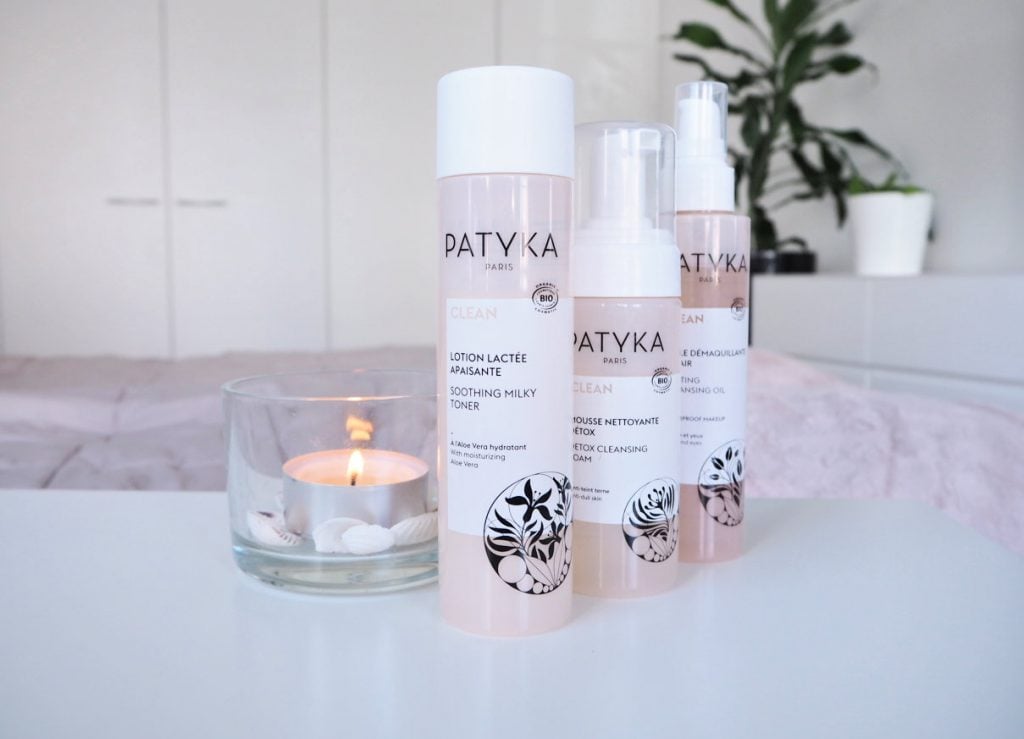 PATYKA CLEAN RANGE – Cleansing
This cleansing oil removes makeup and sunscreen easily. I think oils are the best for makeup removing. They do the job, while taking care of the skin. This cleansing oil contains jojoba oil and apricot kernel oil and has a subtle vanilla floral scent (that all the clean range products have), which I love.
A nice foam cleanser, that is very effective yet gentle, when used on top of the oil. I recommend using it that way, not rinsing the oil off before the foam. But if your skin is oily, you can get away with first using the oil (and rinsing it) and then cleansing your skin with this foam. This dreamy foam contains aloe vera and moringa extract.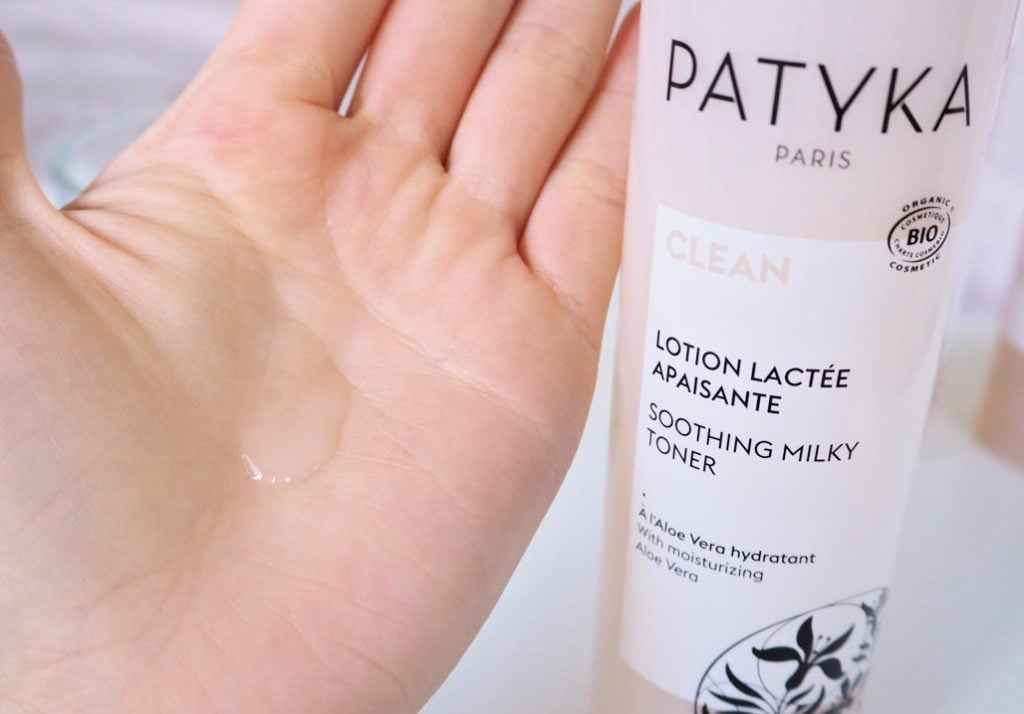 This milky toner is probably my favorite product out of the clean range. The consistency in this toner is interesting – it's like a liquid gel and I can't think of another toner like it. I use this like this: I take two drops on my palm, rub it between my palms and then apply it all over my face and neck with my hands. This soothes my skin while giving it a nice glow. Contains aloe vera and mallow extract.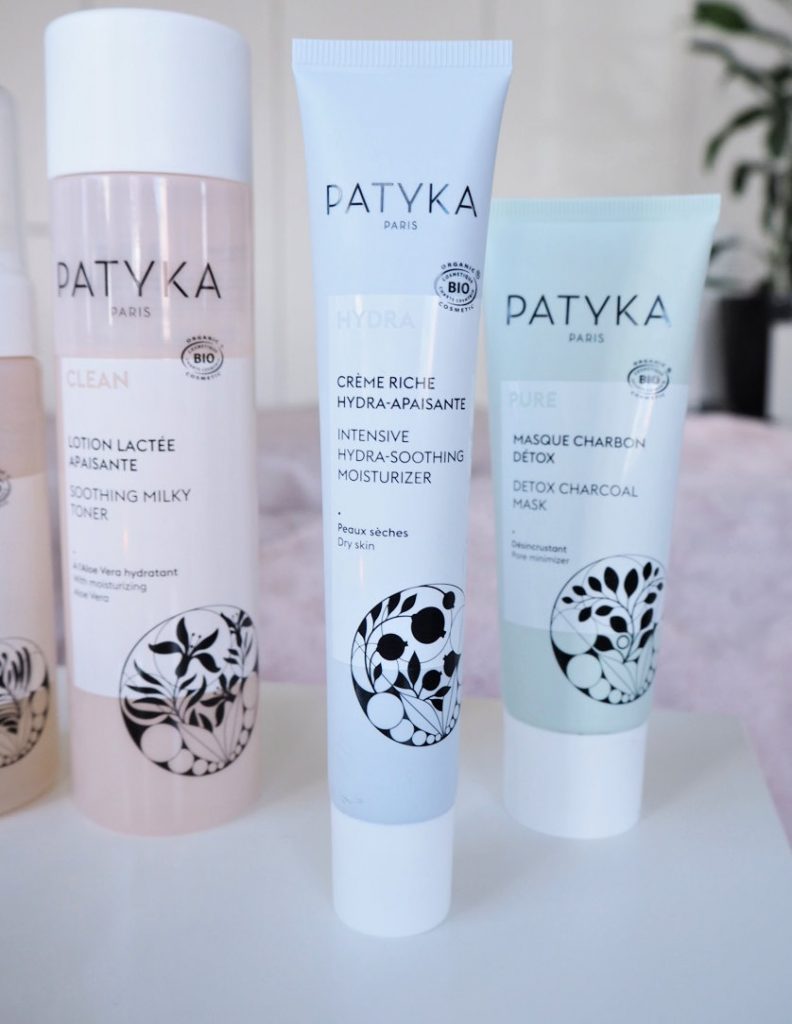 PATYKA HYDRA RANGE – Hydrating
*PATYKA Intensive Hydra-Soothing Moisturizer
There are two moisturizers in HYDRA range and I got the intensive one for dry skin. At first I was a bit bummed out, because there is also the *lighter version of it. However I decided to try it anyway and it turned out to be awesome for my skin for nightly use. And since it's so nourishing, I only need a tiny amount of it. I mix it with argan oil, because argan oil is a part of my skincare routine always. This moisturizer contains lovely things like shea butter, jojoba oil, mango butter and an anti-iflammatory soothing bisabolol. If you have combination skin and want a lotion that works for day use as well, the *lighter version might be a better choice!
As far as hydrating serums go, this is my new favorite. It contains the good old hyaluronic acid as well as tremella extract from an asian mushroom, which are great ingredients for hydration. And this really does feel hydrating – and also soothing. I use this serum twice per day, after my toner. If you suffer from dryness, believe it or not, a lightweight serum like this might just be the solution.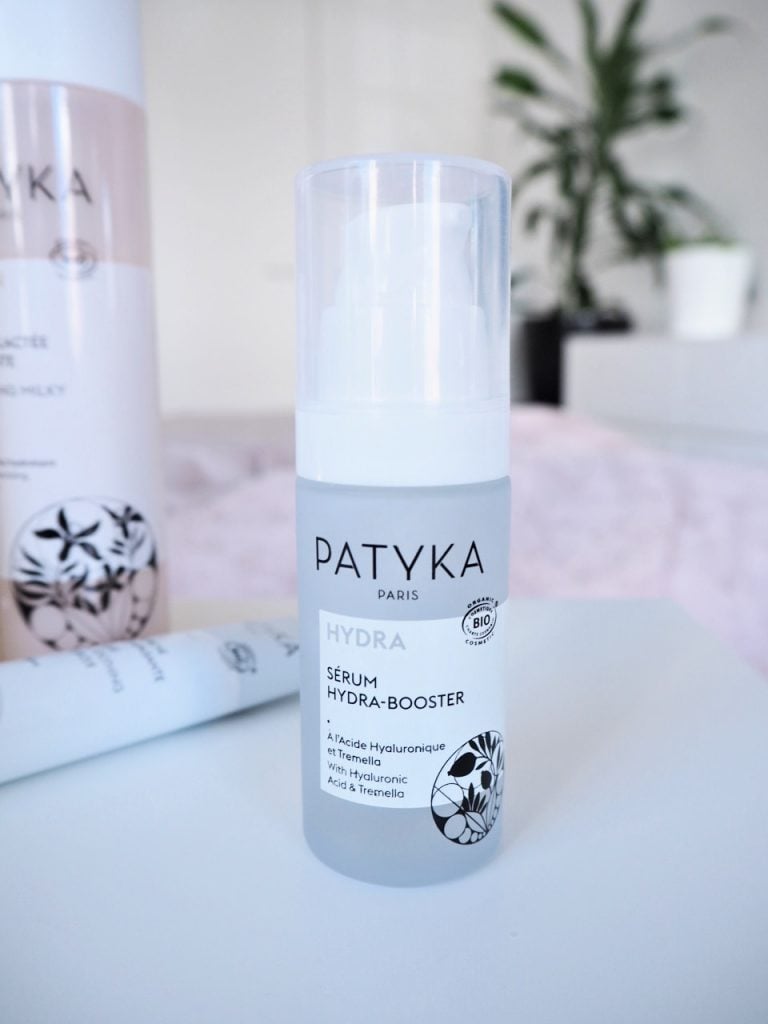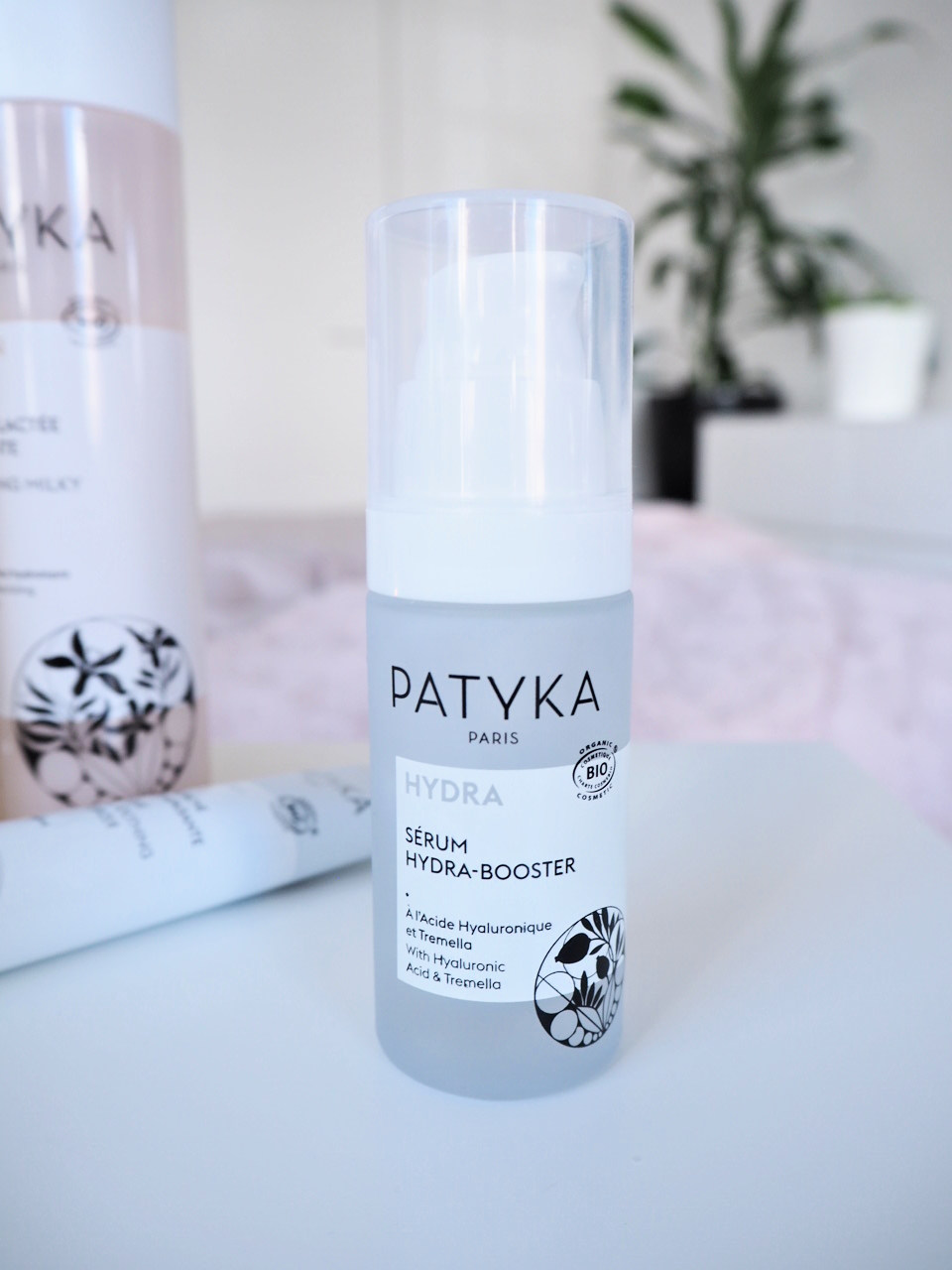 PATYKA DETOX RANGE – Purifying
This charcoal mask was a pleasant surprise to me. It has a slight peppermint scent to it, which I usually hate, but in this it works (and it's not too refreshing, if you know what I mean?). The consistency is also something very different to what I expected. It's almost like a gel-clay mask. Sometimes purifying masks can be a bit too purifying, but this left my skin feeling clean, plump and hydrated. Contains charcoal, green clay and algae extract.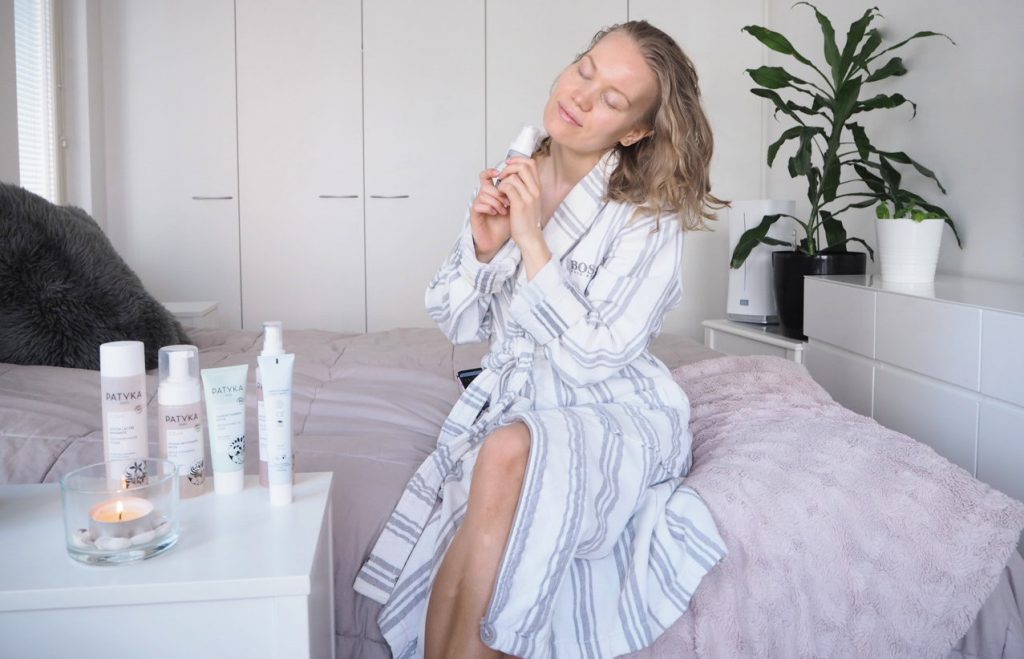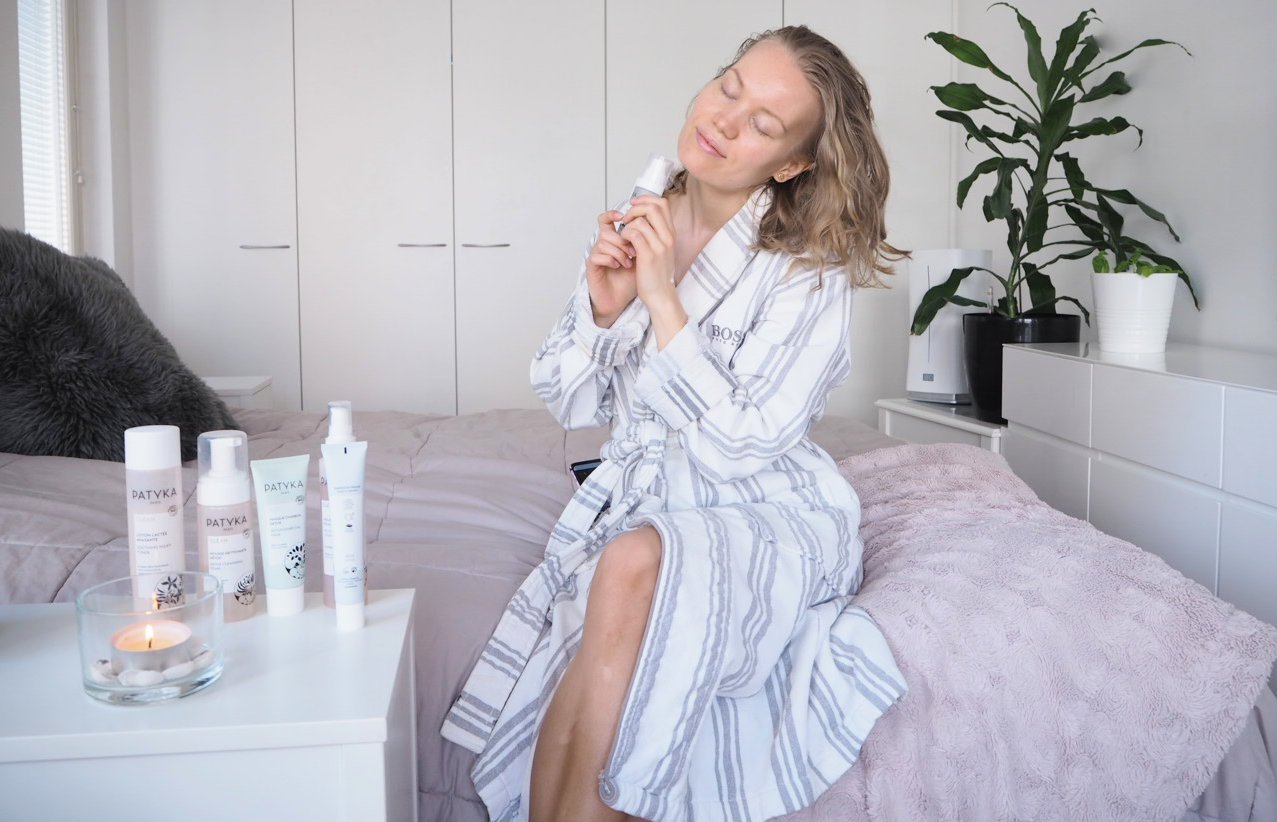 All in all, I am very happy with PATYKA's new products. For me, they tick all the boxes.
Shop *PATYKA at amazon
Shop at *PATYKA official site
Are you familiar with the brand?