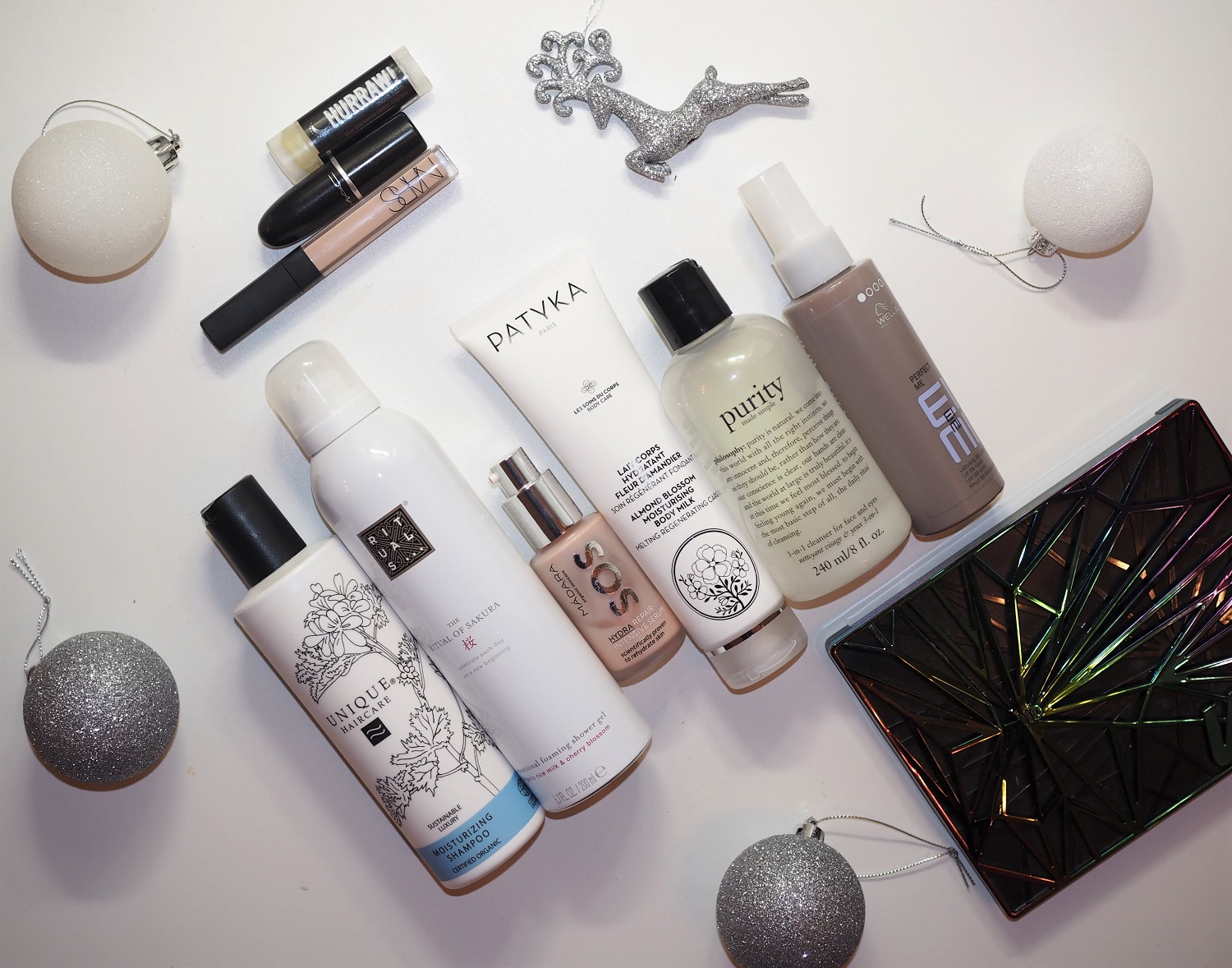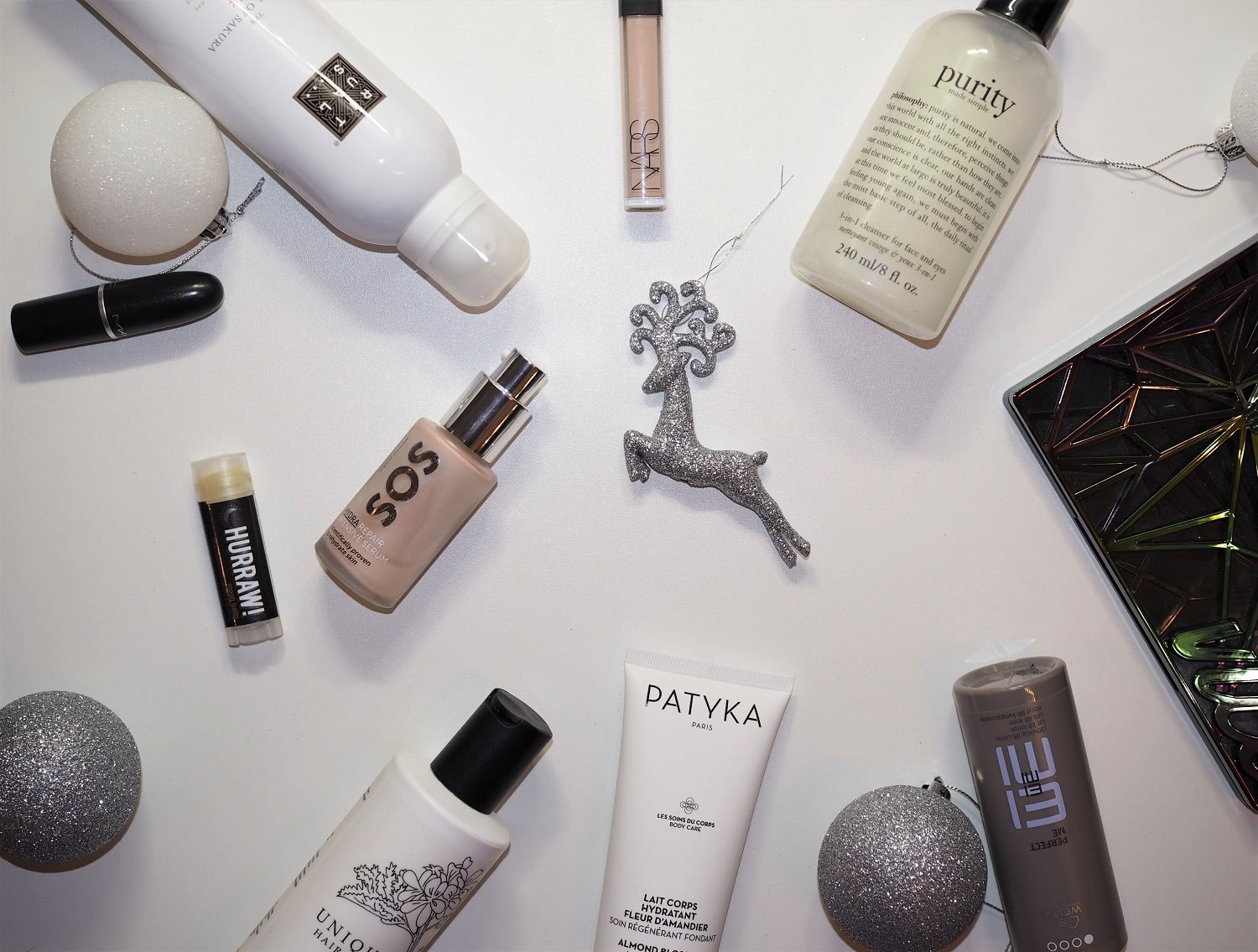 This year is almost over and it's time to choose the winners – the best beauty products of the year. I use a lot of different products so choosing the ultimate products wasn't easy. There are so many amazing products that I love and use constantly but I didn't want to choose 100 products..
Instead I picked you 10 products that I used during this year and that I absolutely love and recommend to you. (I wanted to type on every single one of these products: this is the best!!!! but I chose to express myself differently.)
*adlinks marked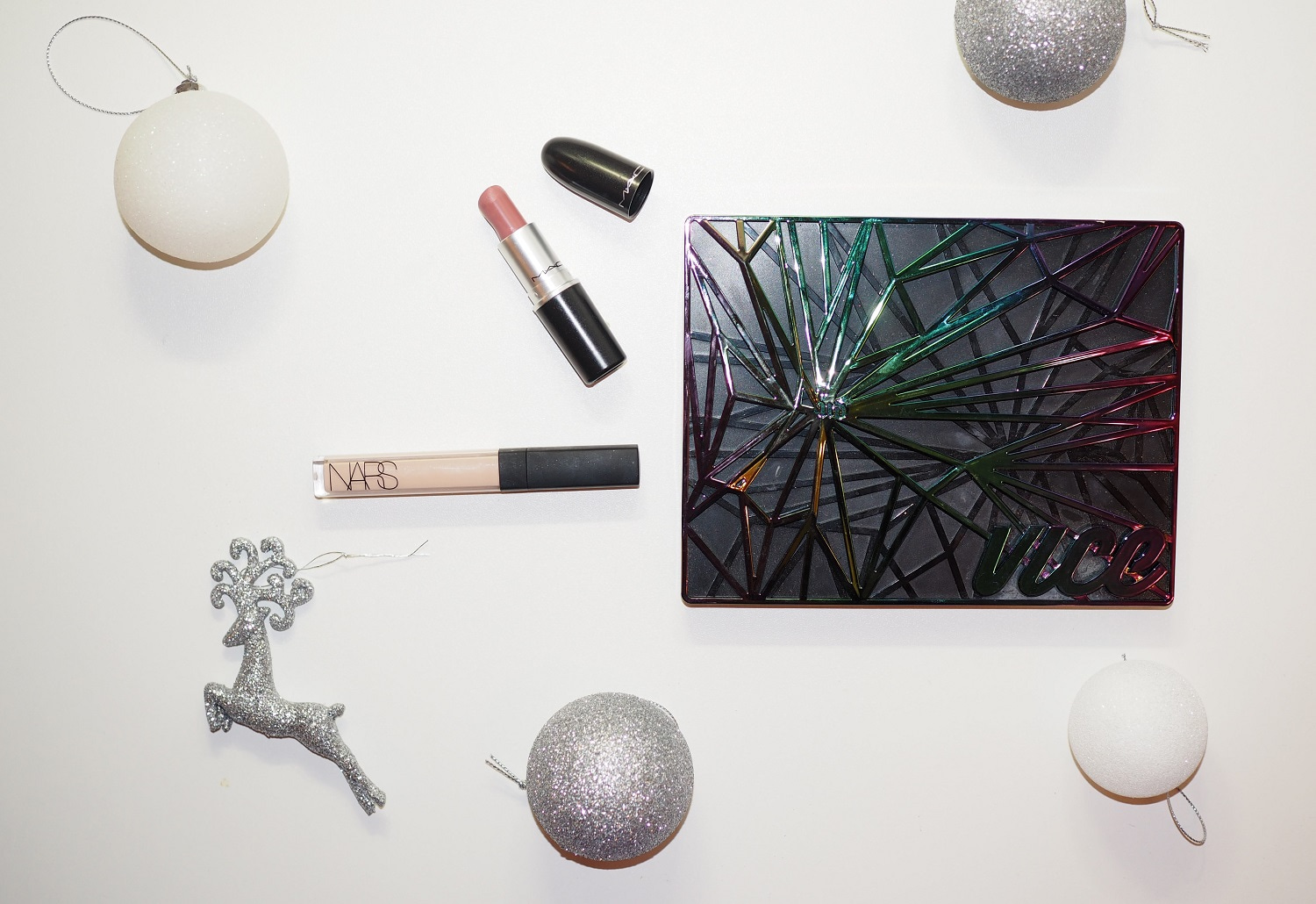 NARS Radiant Creamy Concealer *link
There is magic in this world and it goes by the name NARS RCC. This is a lifesaver. I'm never giving up on this one (or looking tired again)! My shade is Vanilla.
This can be found on almost every makeup look I do.
MAC Satin Lipstick in FAUX *link
I feel like I hopped on to the MAC-train a little late but I'm glad I did. Their lipsticks are good! I love this beautiful nude shade (muted mauve-pink). This leaves a semi matte finish.
Here is an earlier review and a photo of me wearing this lipstick.
Urban Decay Vice 4
This is seriously the best palette I own. It has some nude and brown shades and then it has all the colors I could wish for. It's the perfect size too and I love the big mirror – I often take this with me when I'm travelling.
See makeup looks made with this palette under the Vice4 Tag.
Philosophy purity made simple *link
Oh, purity. You make my life a lot easier. Taking off makeup can sometimes be exhausting, but with this it's quick. I remove all my makeup (face, lips, eyes) with this and continue with my life. Purity made simple literally.
Madara SOS Hydra Repair Intensive Serum
A moisturising serum for all skin types that actually works for my mixed and sometimes really oily skin. Lightweight, soft and lovely. Works as a serum or as a moisturizer in Summer.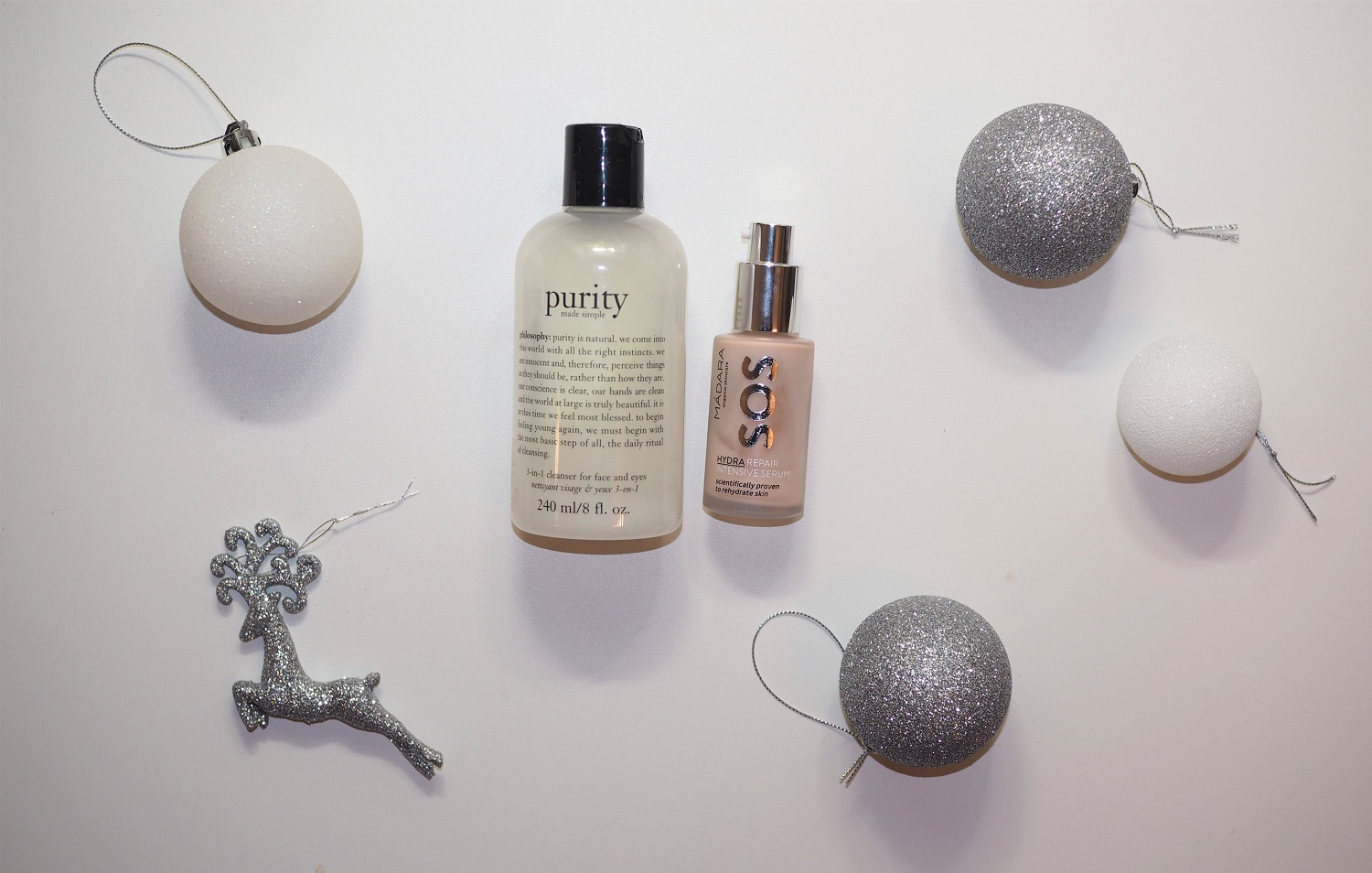 PATYKA Almond Blossom Moisturising Body Milk 
Body lotion that made it to this list – let's give applause! Ever since I got this lotion I've had a feeling I don't want to let go of it. This is my second product already. This smells like heaven, is lightweight and nourishes my body really well.
Earlier post about new green beauty favorites here.
RITUALS The Ritual of Sakura Foaming Shower Gel *link
Shower gels matter. I've understand it's an easy way of bringing luxury into your every day life. I love these foaming shower gels from Rituals and I have them in different scents. This scent is really clean and pure and quite unisex.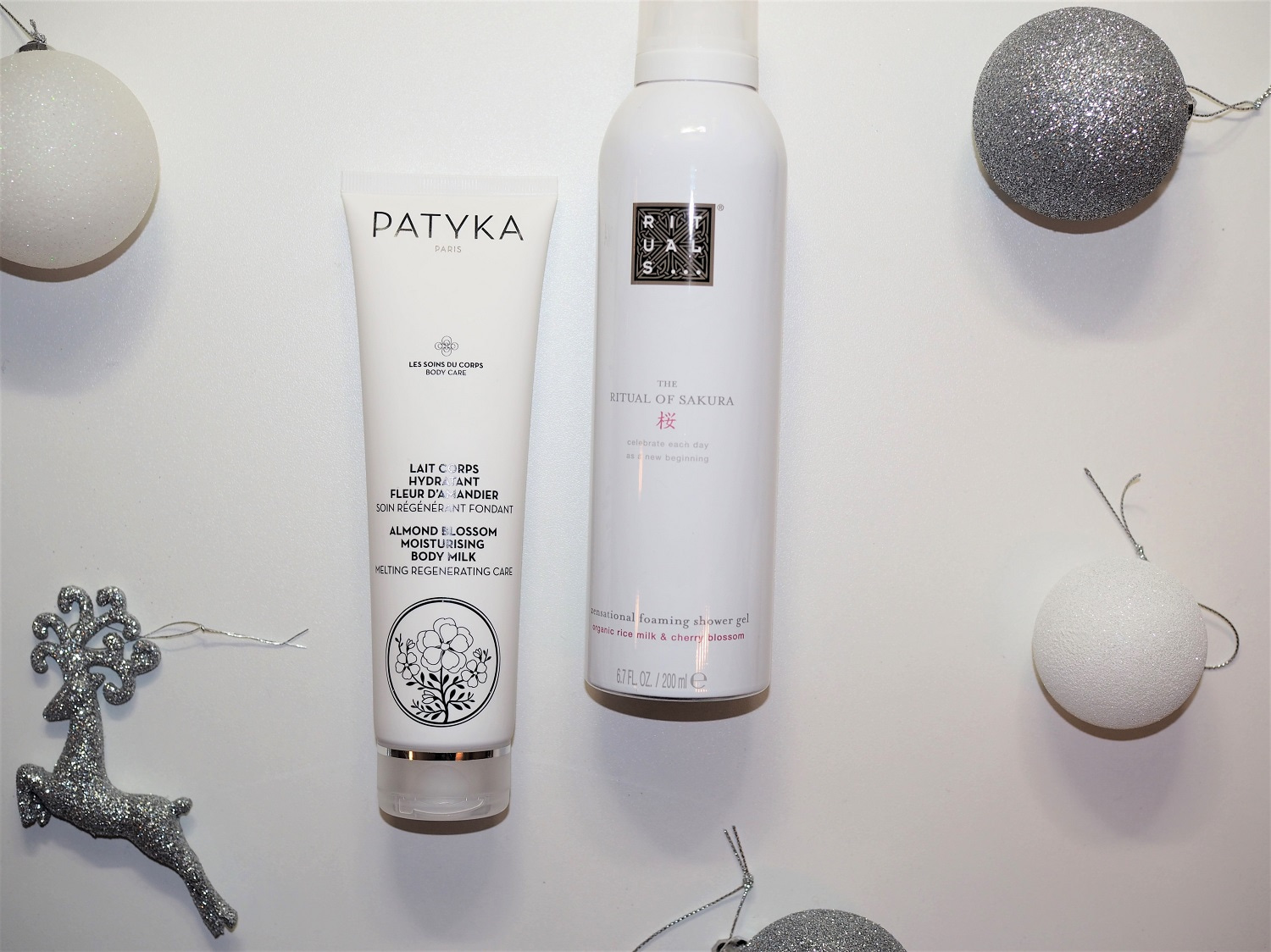 UNIQUE Hair Care Moisturizing Shampoo
The best thing for my difficult, dry and sometimes oily scalp: 100% organic shampoo. This feels like a regular shampoo, it foams and it cleanses well – all without the usual chemicals that's in shampoos. This is a keeper.
Wella Professionals Eimi Perfect Me Lightweight BB Lotion *link
The best BB-cream of the year is for hair. This product is lightweight yet it makes my hair soft and easy to work with. And it's really long lasting.
My earlier review about this product here.
HURRAW! moon balm lip balm – *link
The holy grail of my existence. This is the lipbalm. This is the most hydrating and the best lip balm there is – again – without any harmful chemicals. It's organic, vegan and made with raw ingredients. We all know it: we eat a lot of the products we put on our lips.. so this is the perfect (and safe) choice for your lips.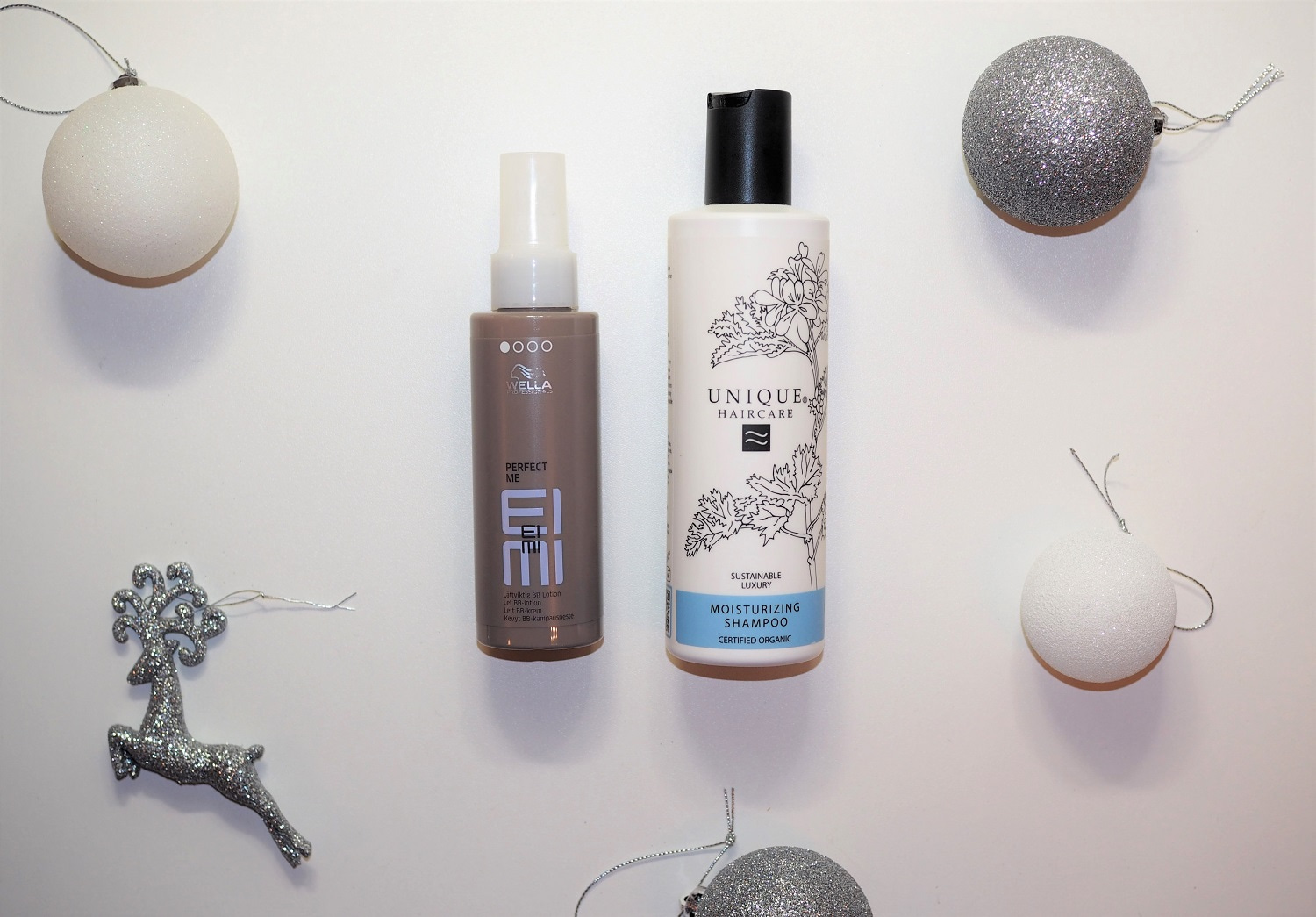 Now. Tell me: What are your top beauty products for this year? 
Also, I think in year 2017 I will be start doing Monthly Favorites – what do you think about that?