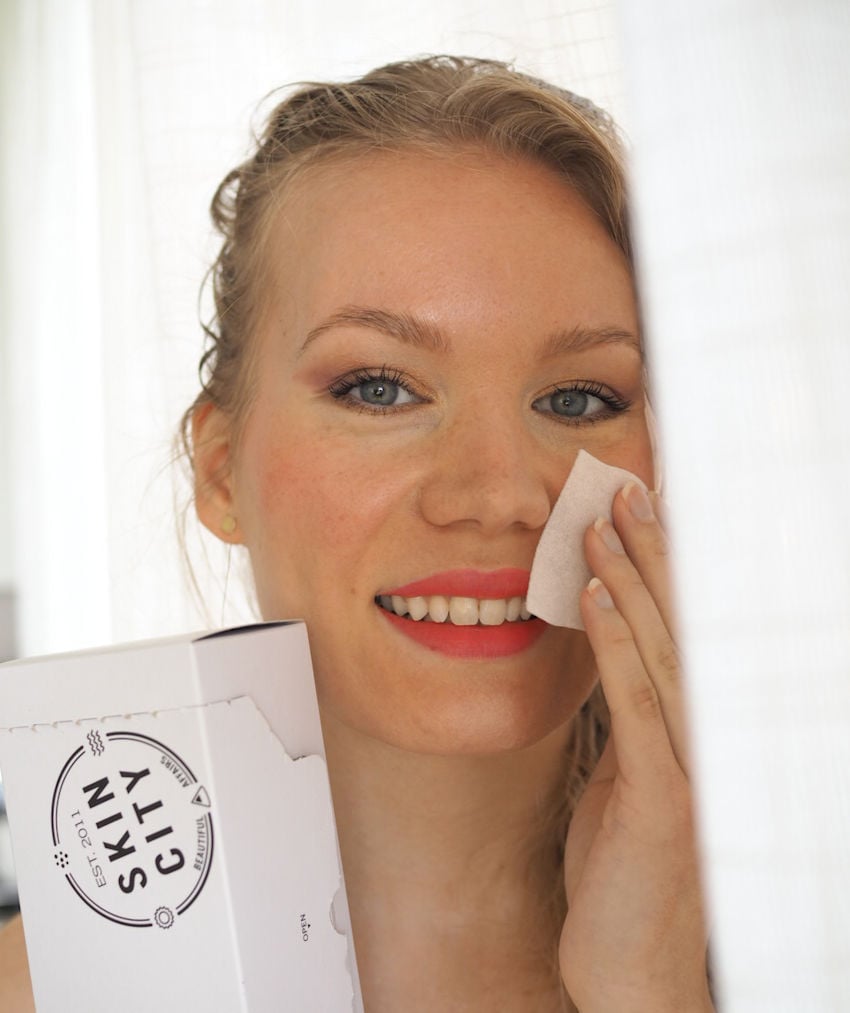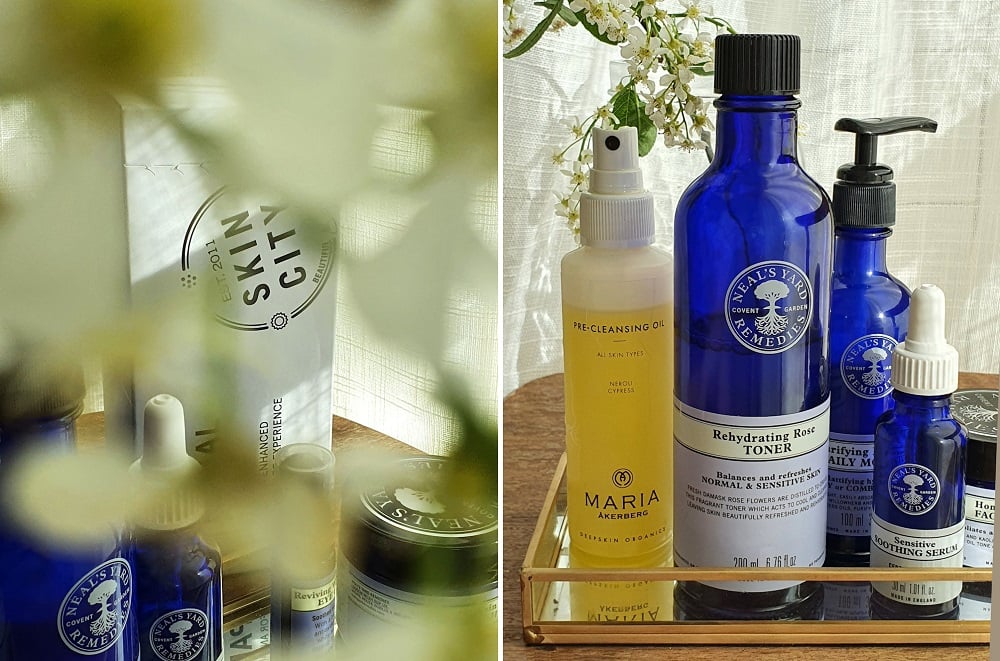 Sponsored: Skincity
If you've ever dreamed of someone just telling you what products you should use to get the best out of your skin, you can stop dreaming. Because Skincity actually does that.
Skincity is an online skincare clinic where you can get personalized skincare advice from certified skin therapists. On top of that, you can shop the best professional beauty brands.
Now I know that it can be difficult to take care of your skin, if you're not sure about your skin type or your skin's needs. Not all the same products work for different skin types. That's why the best results come with the right products – the right products for your skin. And that's why Skincity is so awesome.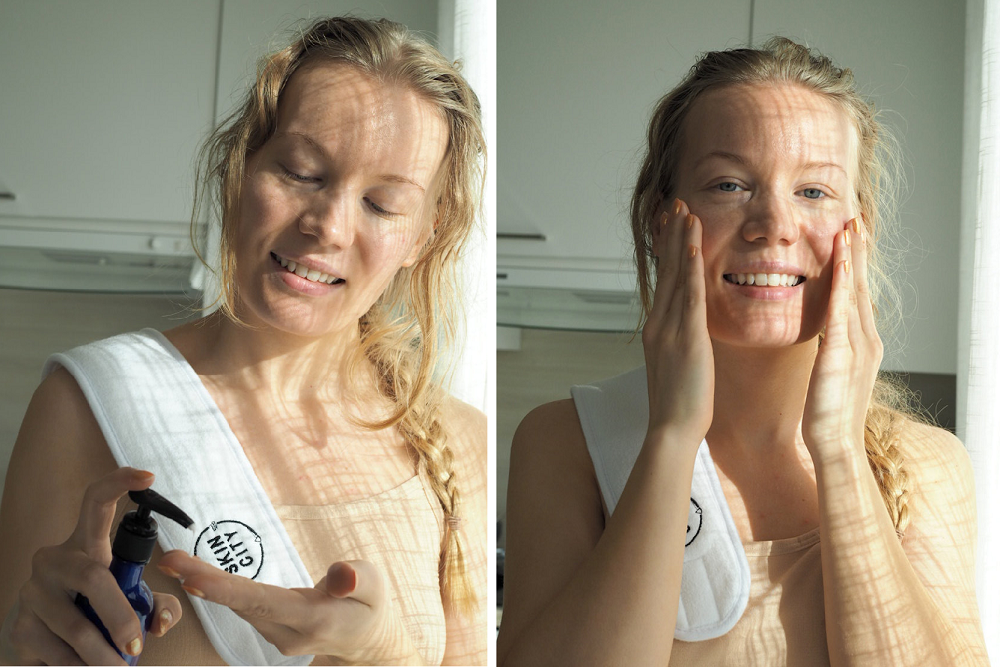 Skincity offers skincare that works, because it's tailored for you
When I worked at a salon, I loved doing facials and helping customers find the right products. (That's why I love writing about skincare here as well.) Our skin is our biggest organ and I think the little time we take in pampering it is very worth it. My take on skincare is compassionate, yet dedicated. I don't focus on the problems in my skin, rather than accept its unique properties. I'm not looking for perfection; I just want my skin to look and feel healthy.
That said, it's important to choose the right products for your skin. For instance, having a combination skin with big pores, it's important to treat it right to avoid pimples. Skincity helps in choosing the right products.
Skincity sells several of my favorite brands including Vita Liberata, Clarins and Jane Iredale. Not to mention some brands that have been on my wish list like Hourglass or By Terry. Skincity also has a nice selection of natural brands, which is important for me especially with skincare.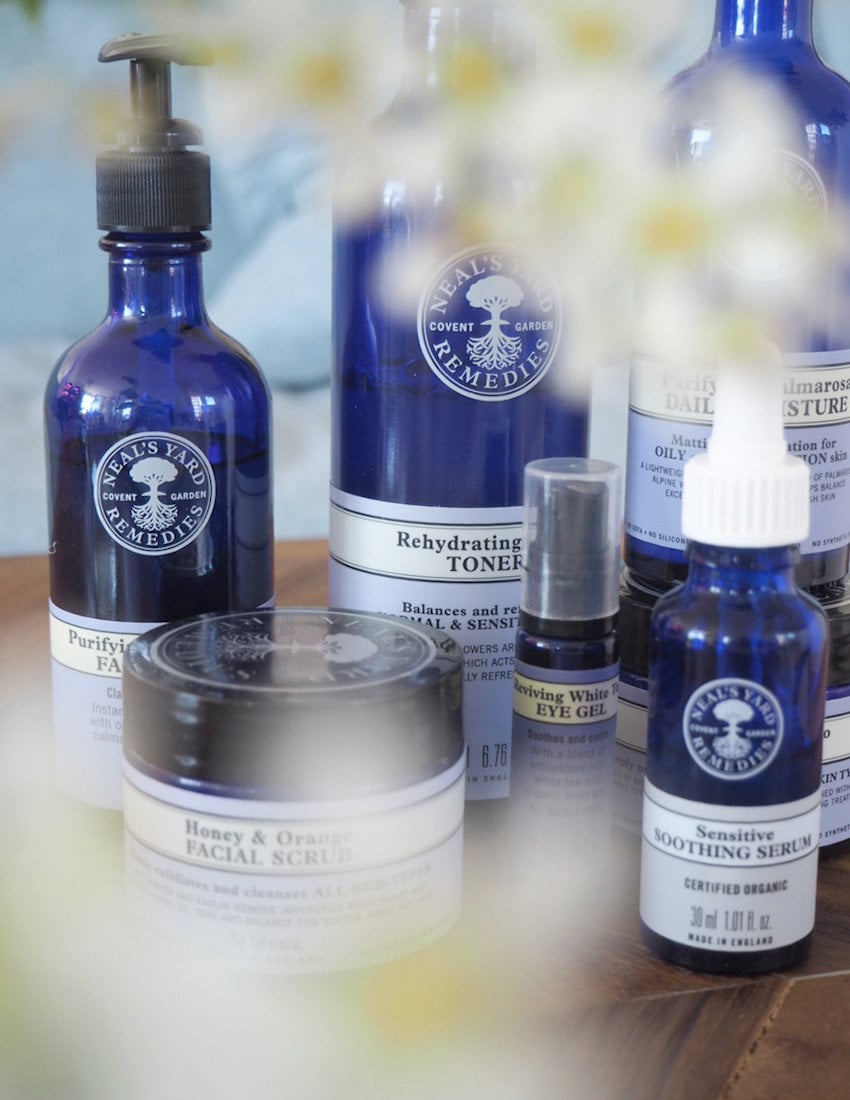 Skincity's free skin tests – find out what works for your skin type
You can truly get your skin's needs heard at Skincity's online clinic. One of their finest features must be the free skin tests. The test is simple and quick. You just answer some easy questions to find out what products work for your skin. Based on your answers and wishes, you get the answers to your skin test in a few days. If you want to try a specific brand, you can request that.
I chose the skin test with 6-8 products, as I'm used to a holistic take on skincare. There is also the option for a simpler 4-product routine.
Once you get your results, you can check out your products without an obligation to buy.
*Skin test for 4 products & *Skin test for 6-8 products & *SPF test
There's also the SPF test, to find out a suitable sunscreen for you. I love physical sunscreens, which work by reflecting the sunrays away from your skin. I've been using *Maria Åkerberg's mineral powder, which has SPF20. Makeup and sunscreen in two – perfect for me! Mineral makeup can be a great option for anyone, who feels like sun creams are too sticky.
Personal skincare advice
In addition you can chat with the skin therapists, if you have any questions. As a beauty therapist myself, I really value the fact that the advice is coming from another professional. Just like a shoemaker can fix your shoes, a skin therapist knows how to treat different skin types and issues.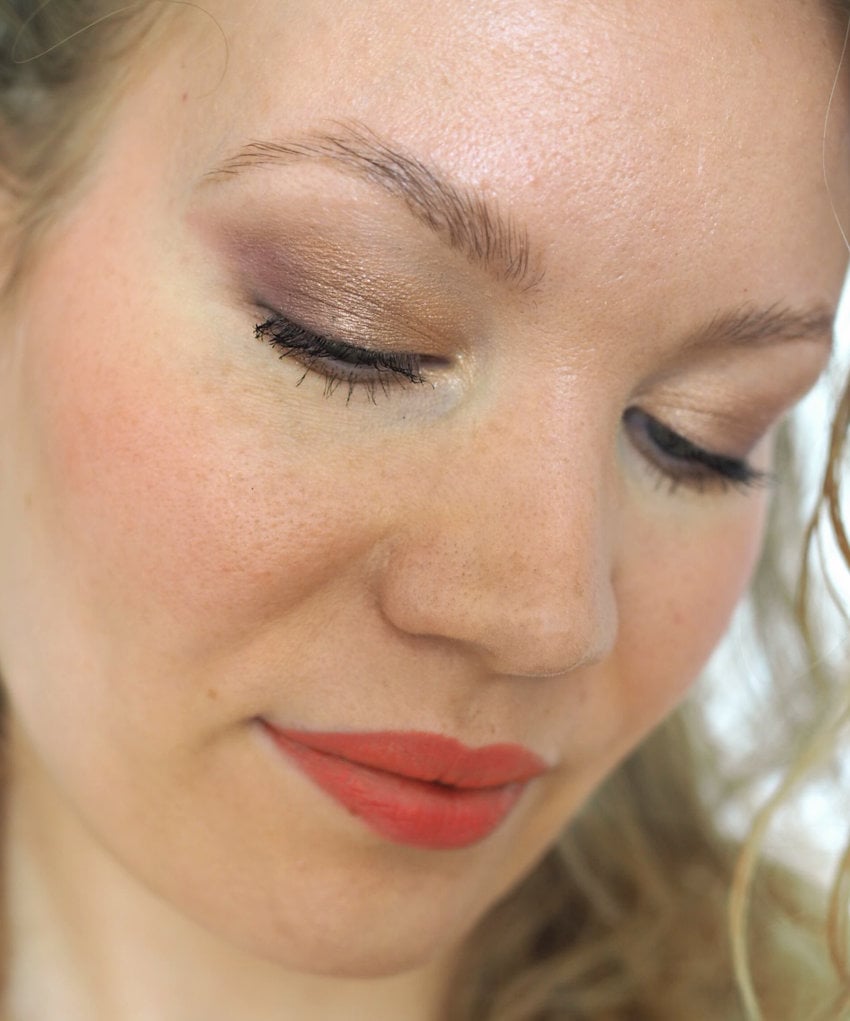 My skincity skincare routine & Neal's Yard Remedies
I've now been on my Skincity skincare routine for about 1,5 months and both me and my skin are very happy. I chose natural products and got recommended Neal's Yard Remedies products. Getting to know to a new skincare brand this way was fun. And I love that someone else picked the right products for me.
Neal's Yard Remedies products feel effective, yet gentle. The luxurious glass packaging is a big plus for me! The natural fresh scents are therapeutic – my favorite scent is the orange in the face scrub.
Since I use a physical sunscreen and makeup, I always double cleanse. Oil is the best option for removing physical sunscreens. So I requested an oil cleanser as an extra. Whatever your skin needs or if you have some special requests, I'm sure Skincity will handle it.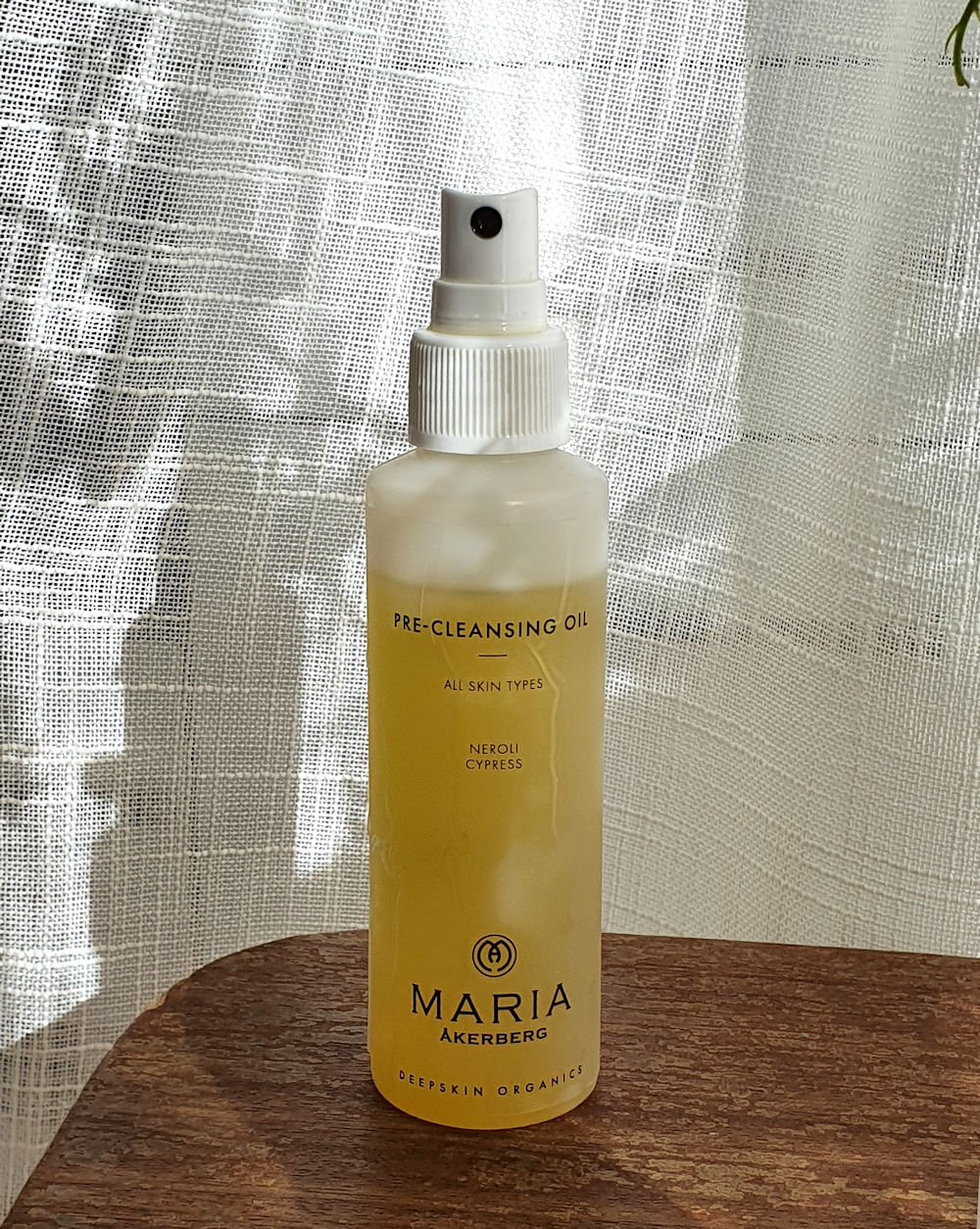 Here's how my routine looks like with the new products.
My evening skincare routine
My morning skincare routine
Splash with water
My weekly skincare routine
Notes and thoughts on the products & routine
My favorite products are the Rehydrating Rose Toner and the Sensitive Soothing Daily Serum. It's funny, because I used to really dislike rose scent (or is it one of those scents you kind of learn to love?). However, the toner smells fresh and provides the perfect hydration for my skin. I take it into my palms and pat on to my skin.
The Soothing Serum is another lovely product for hydration. It contains hyaluronic acid, borage seed oil and soothing plant extracts. I've talked about the importance of a hydrating serum before and that goes for all seasons. As lovely as the sun is, it dries out the skin and at least my skin appreciates all the watery hydration it can get.
The Purifying Palmarosa Daily Moisturizer has been a good summer match for my skin. It absorbs quickly, controls oil and works really well under makeup.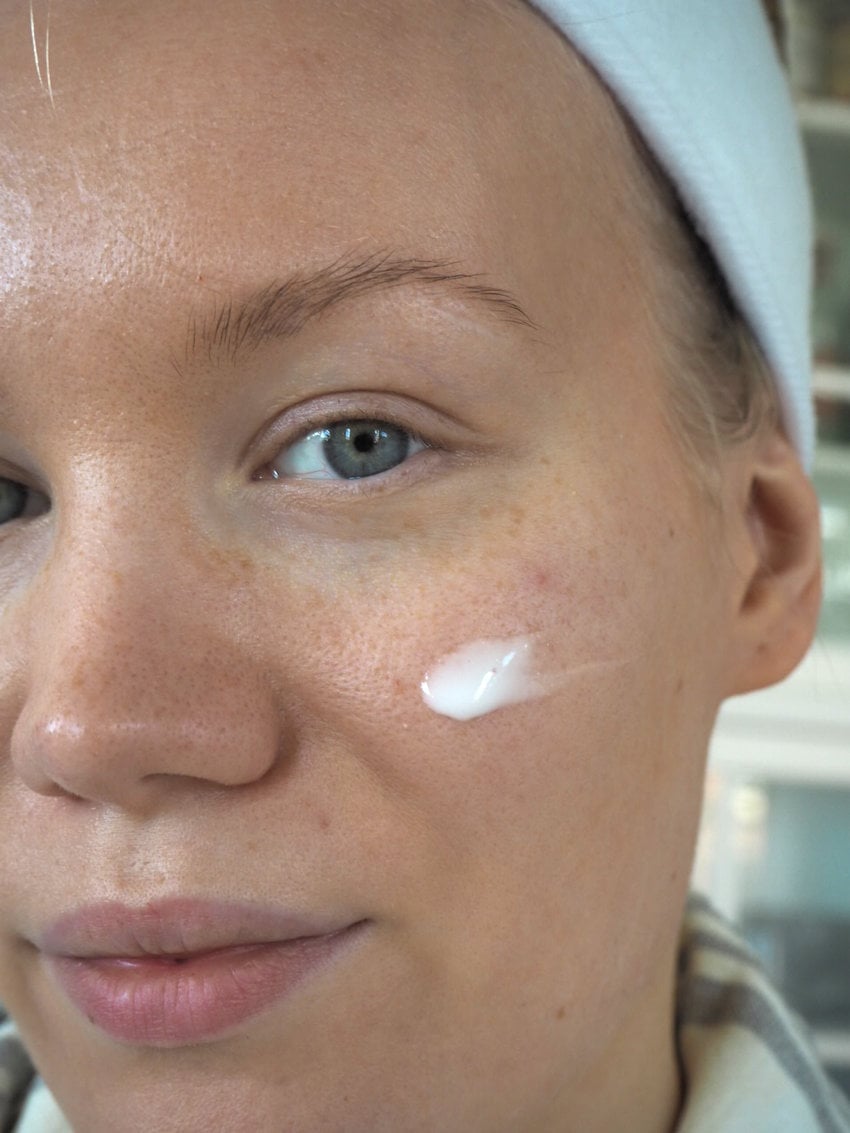 Need changes to the routine? What if something's not working?
You can always redo the skin test if you want totally new recommendations or feel like something's not working. Or maybe you want new recommendations from a specific brand? You can see the past skin test results on you own page, when you log on to the site.
Secondly, you can also chat with a skin therapist, if you want to change something. In my routine I ended up changing the facial wash (I first had the Purifying Palmarosa Wash for oily skin). I chatted with the skin therapist and asked for another slightly more gentle cleanser. Very quickly (in just a few minutes!) I got two new product recommendations to that.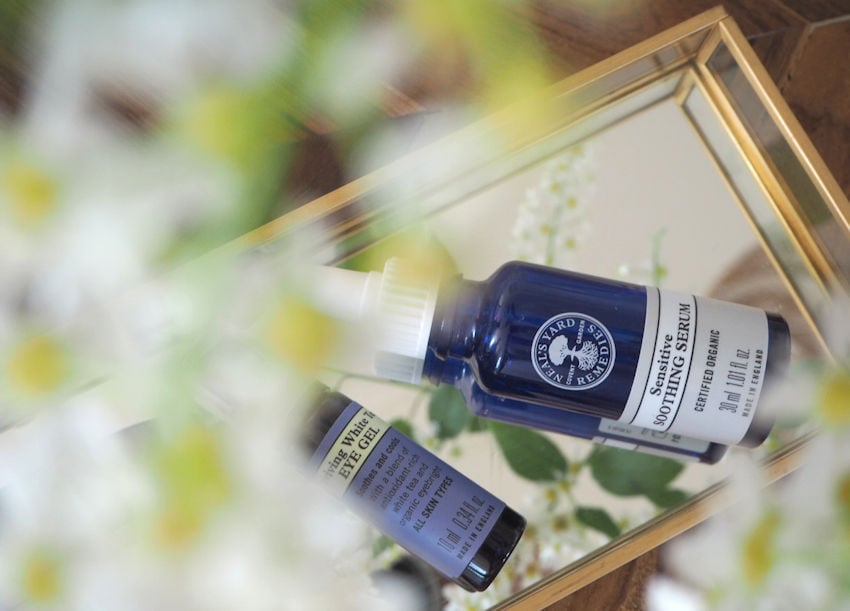 If you want to get your skincare in order, I warmly recommend doing the free skin test. It can also be a great opportunity to try a new brand. Maybe your day cream is running out and you were planning on buying a new one anyway. Why not do the skin test and see what it says?
Skincity always offers free postage in the Northern Countries – no matter the size of the order!
*Free skin test for 4 products
*Free skin test for 6-8 products
*Shop at Skincity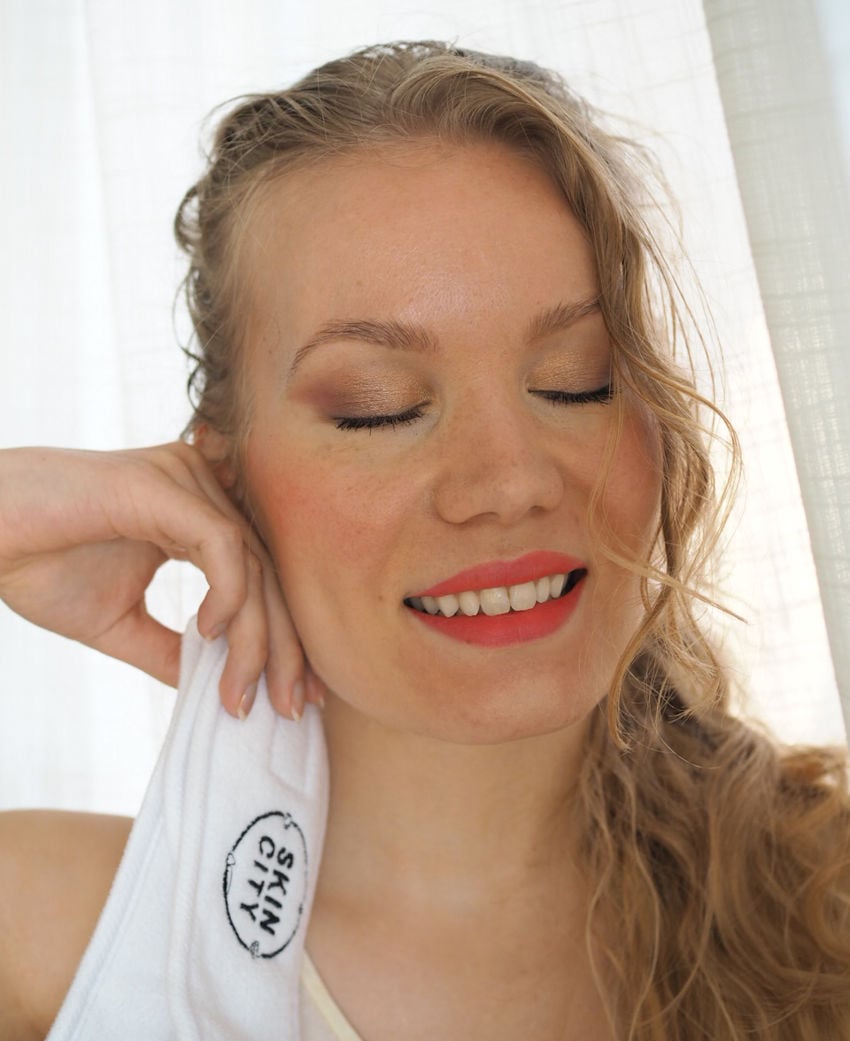 This whole makeup look is also done with all the brands Skincity sells. I'm wearing:
*Maria Åkerberg's mineral powder, Pure Beige
*Jane Iredale Ellen Lipstick
*Clarins Joli Blush in Cheeky Peach
*Clarins Ombe 3 Couleurs palettes