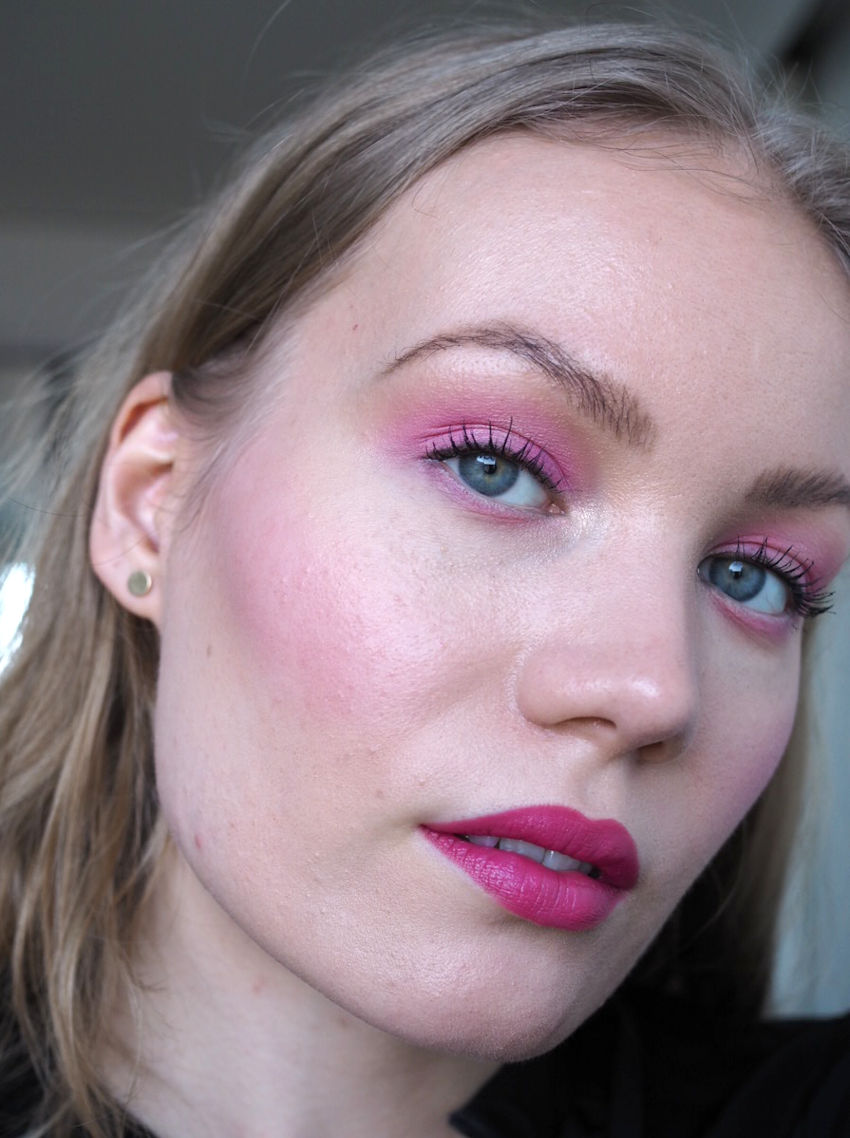 *adlink
Last weekend I checked the date and realized we're already on the second chapter of 2020. Just like that, we survived January. I mean, it was a good month, but oddly grey and rainy.
This year more than ever I want to do makeup tutorials for all the seasons and even though Valentine's Day is not huge in my country, I wanted to take the time and celebrate it at least with makeup.
Using pink was expected, but necessary. Did you know pink eyeshadow actually looks beautiful on all eye colors? It's especially flattering for blue and brown eyes. It also works great for green, but for green I would choose a deeper redder shade.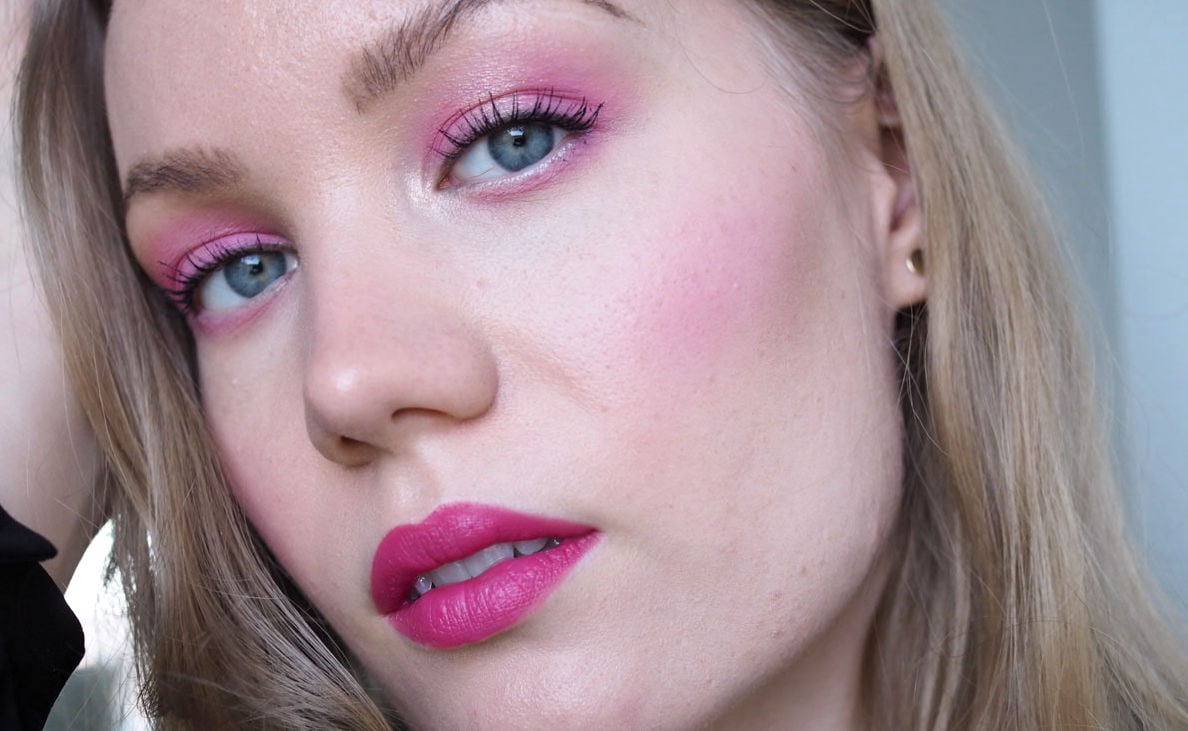 Pink Valentine's Day makeup tutorial
This look is pretty easily achievable, because I used bronzer to shade, a blush all over the lid and a highlighter as a light shimmer. So chances are, you already have the products and you don't have to go and buy pink eyeshadow. Also, when you a choose a lighter blush color, it's not going to be as intense. That's going to make it more wearable, if a super bright color is not your thing.  In that case, check out my last year's Valentine's Day look as well, which was a bronzed rose gold kind of look.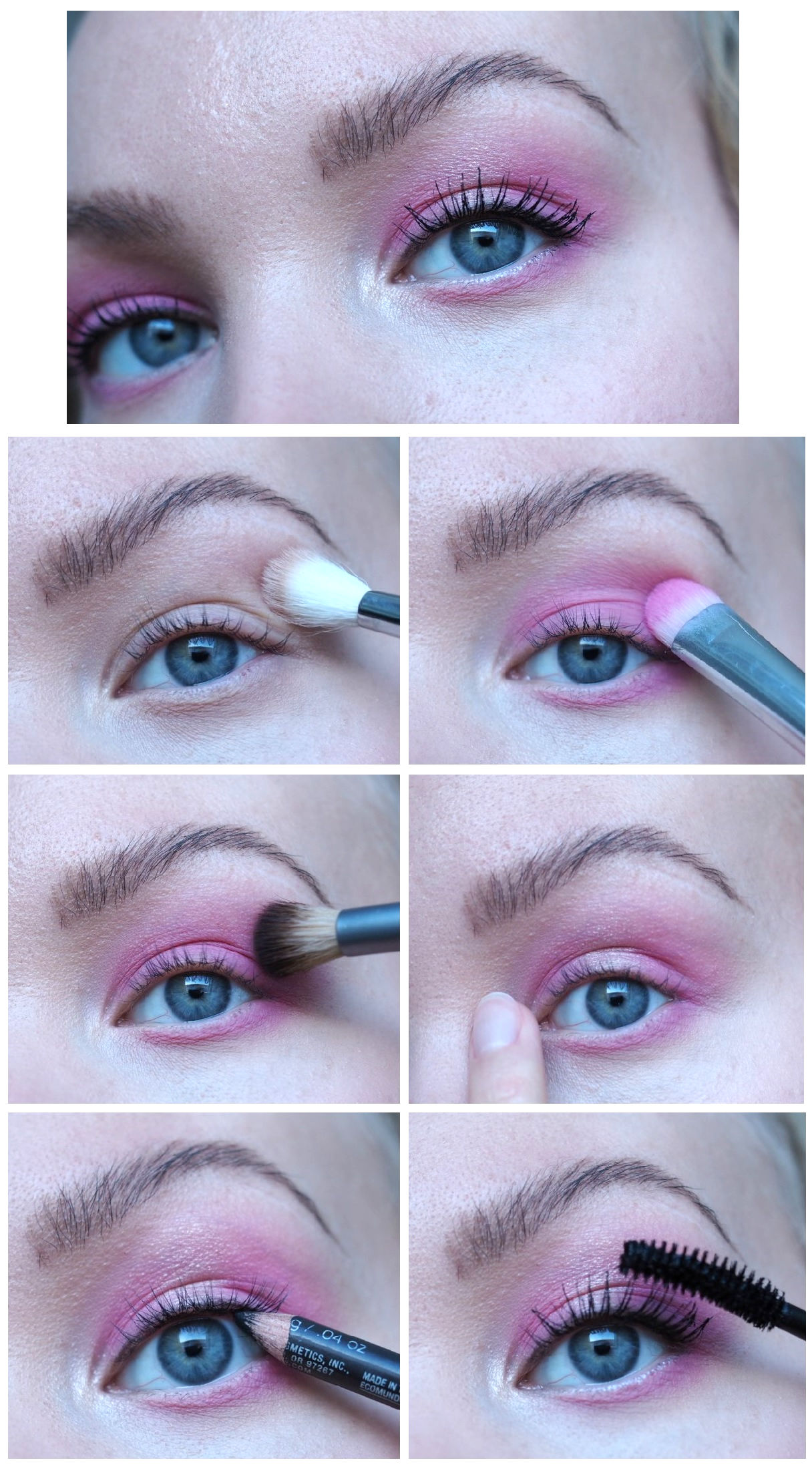 Start shading the eye with a light brown color. Apply this shade to where you want the pink color to end, which is usually your crease or if you have deep set or hooded eyes, it's the area where I have my brush in the photo, slightly below the brow bone. This helps to blend the pink to your skin tone better. I kept the color quite light. I used a big fluffy brush, Zoeva 221.
Start packing the pink color all over the lid and to your lower lashline as well. I used elf 201 flat brush, which is actually pretty great (and super affordable). Blend using circular motions and a fluffy brush. I could have also used Zoeva 221, but I used a rounder fluffy brush from Ecotools, because it's more concentrated.
Apply some highlighter to the center of your lid and your inner corner. This brings some more definition to your eye and helps to brighten up the look. I used a new highlighter from NYX, which has a weird gel-like formula. It works great applied with a finger like this. It actually feels like a metallic eyeshadow.
Tightline and line your eye using a black pencil. Add mascara and you're done. Especially if you have a lash lift done to your eyelashes (it's the best).
If you want to see this tutorial in a video format, head over to my Instagram Stories (I will save it for highlights too). @charlottaeve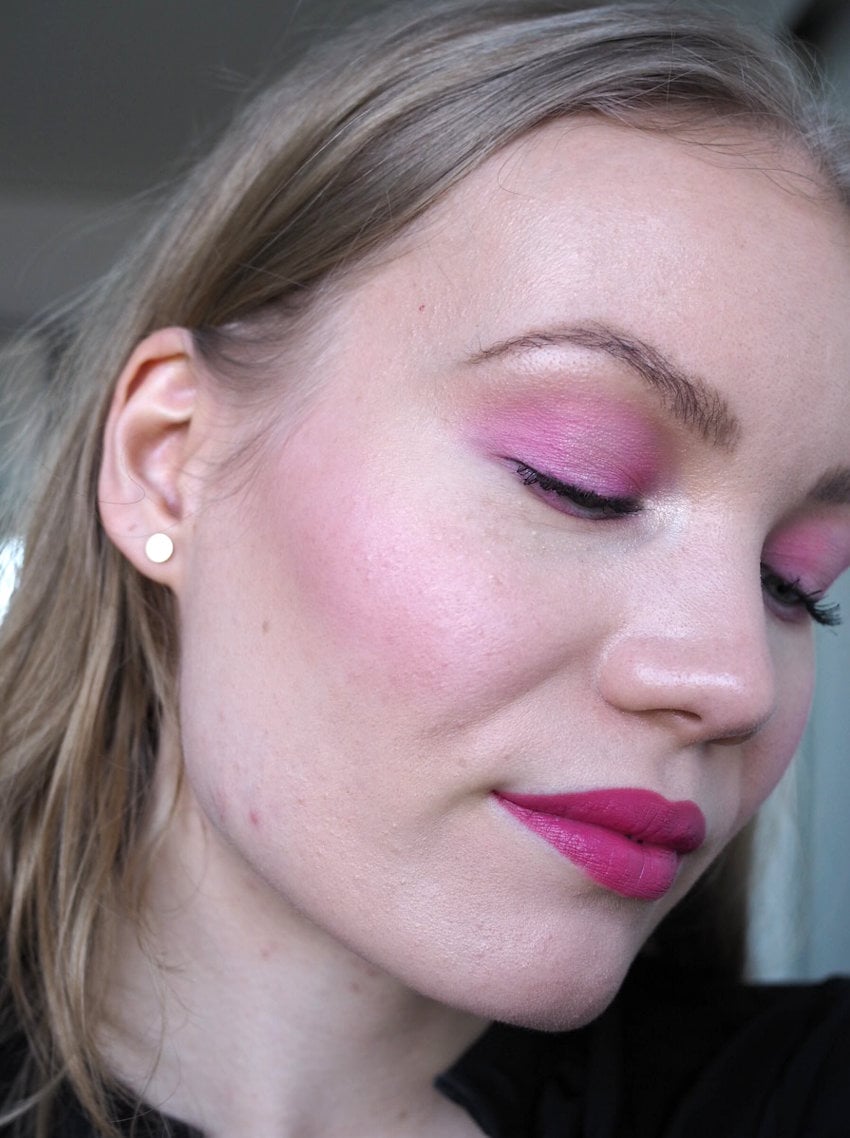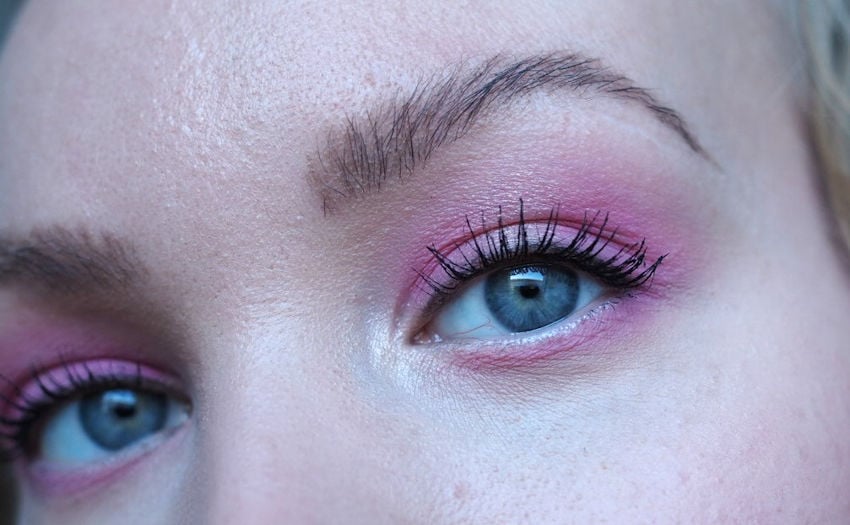 PRODUCTS
*Benefit Hoola Bronzer
*Milani Baked Blush, Pink Delizioso
NYX High Glass Illuminating Powder, Moon Glow
Alima Pure Ink Pencil
*Tony Moly Panda's Dream Mascara
*Zoeva brushes (Zoeva 221)
elf 221 brush
*Ecotools brush set
*MAC Amplified Lipstick Girl About Town
P.S. If you're wondering why my brows look different and so good (no? just me?), it's because I recently got a brow lamination/brow lift done. It's a beauty treatment that I'm already obsessed with.