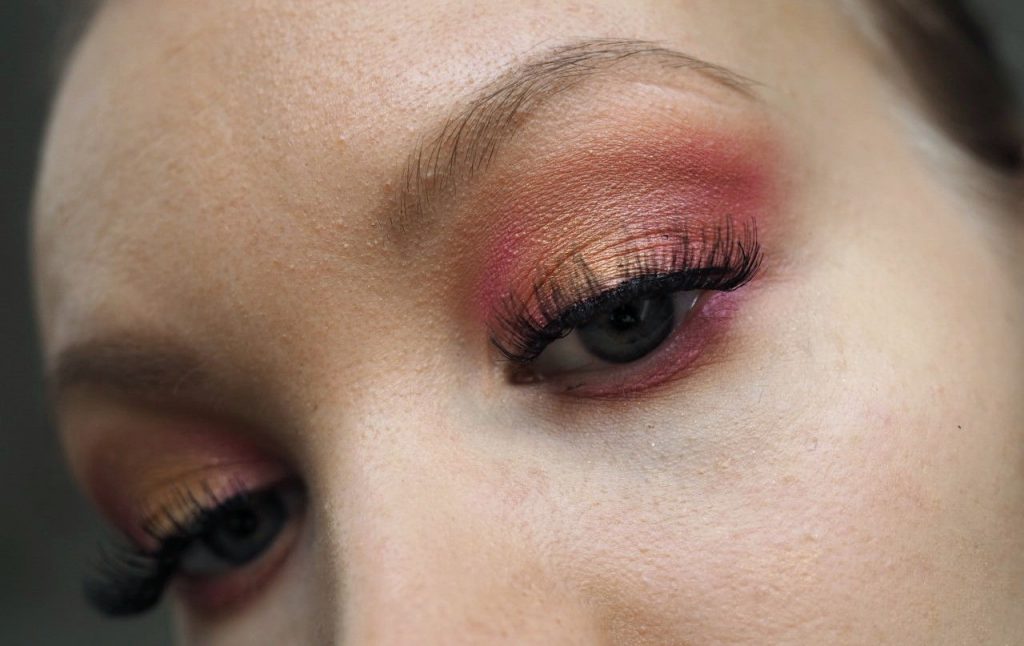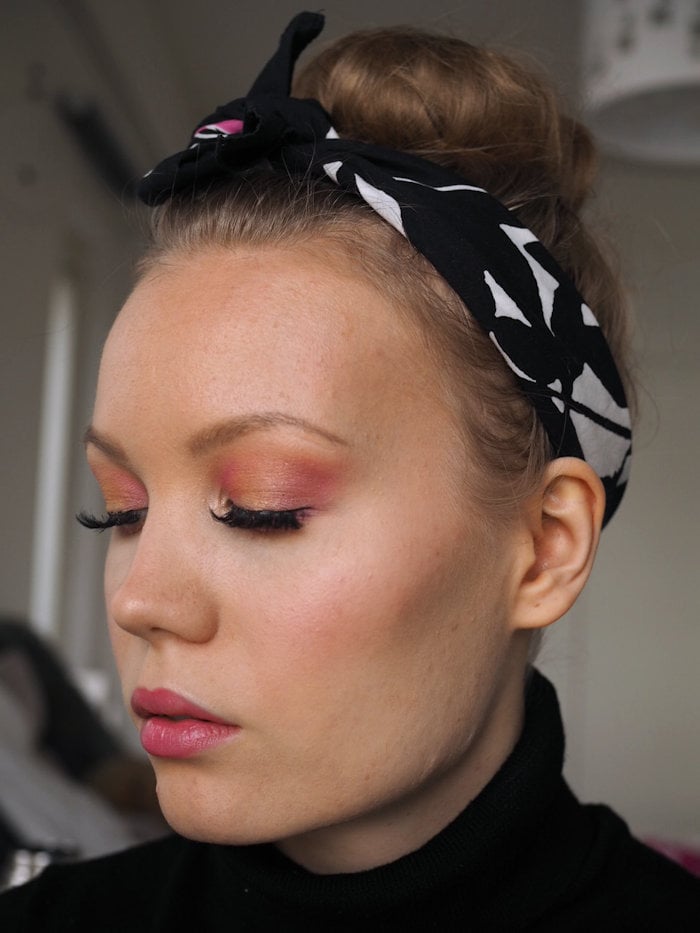 Hello there!
I'm soon off to sunny Italy and my makeup game has been there already for a good week or so. I'm loving eveything colorful and if you looked at my skin, you would think I have already enjoyed some nice time at the beach. Or that I went overboard with a bronzer. And blush. And highlight. But hey – that's the beautiful thing about makeup – you do whatever feels good to you.
There are yellow, red and pink tulips in the living room right now and two colorful new palettes on my makeup table. The tulips have had a rough go, and I'm expecting their death any time now. No surprises there. The two palettes are still on my table and I'm eager to try all the colors in them.
This sunset-inspired look was made with NYX Phoenix palette*, using orange, pink and yellow colors. I love how versatile that palette is. It has those kind of neutral shades, but also some pops of colors. And the pops of colors in the palette are actually pretty intense. That palette is also something my makeup collection has been missing. I think you'll be seeing a lot of colorful looks here, just saying.
Sunset eyes tutorial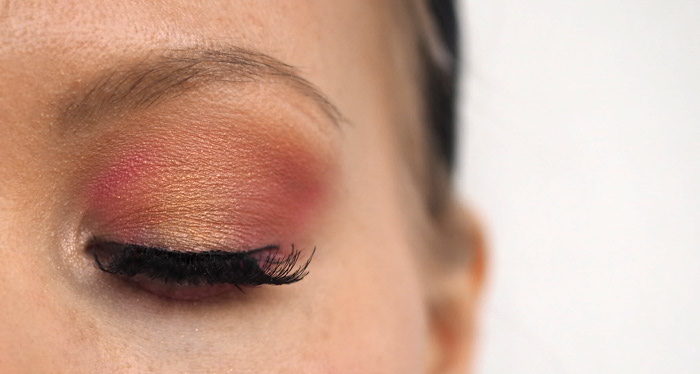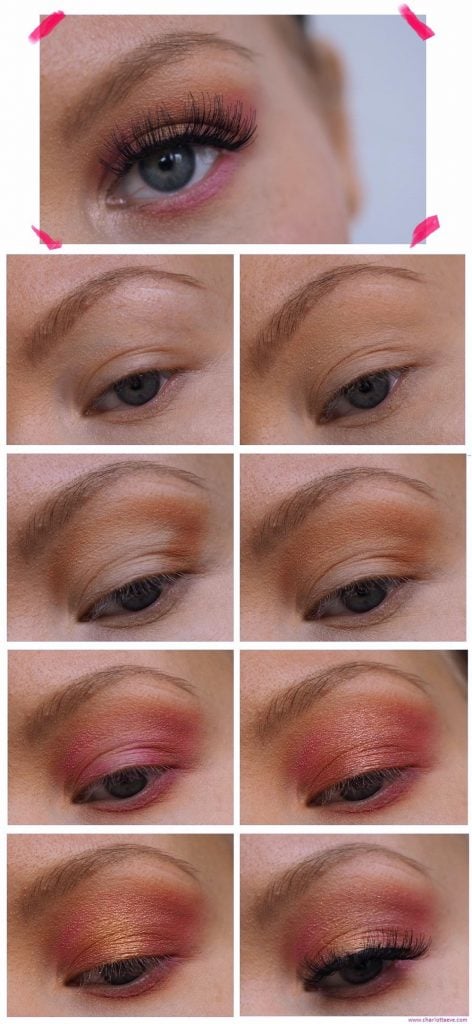 Start with a primer and set it with powder or a skin-colored eyeshadow. That helps the blending. However – a sticky base can make the colors pop more, so not setting the powder is also an option. Especially if you're using a palette that doesn't have that great pigment. The palette I used is pretty pigmented though and I set my primer.
Start to sketch out the shape for your eyeshadow with a warm brown/orange color. There is a simplified version of where to put the different colors on the lid below. Start light, and deepen the color slowly, always blending as you go. I first applied a light peach color, then orange, then pink and finally the lid color.
Apply the orange and pink colors also on your lower lashline. Make sure the orange is below the pink color and that they are blended seamlessly together.
Leave the center of your lid blank and once you have your other colors on, apply the yellow lid color with your finger. That way you get the best color payoff
Black liner and lashes work pretty nicely with colorful looks, but obviously you could also get away with just mascara.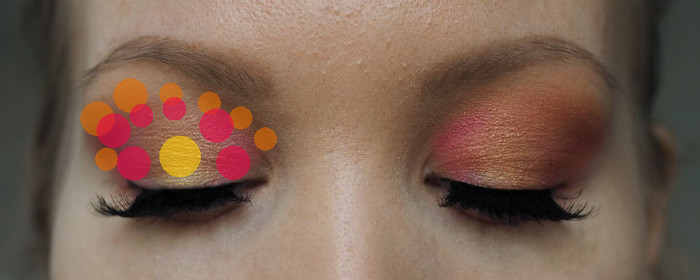 Simplified version.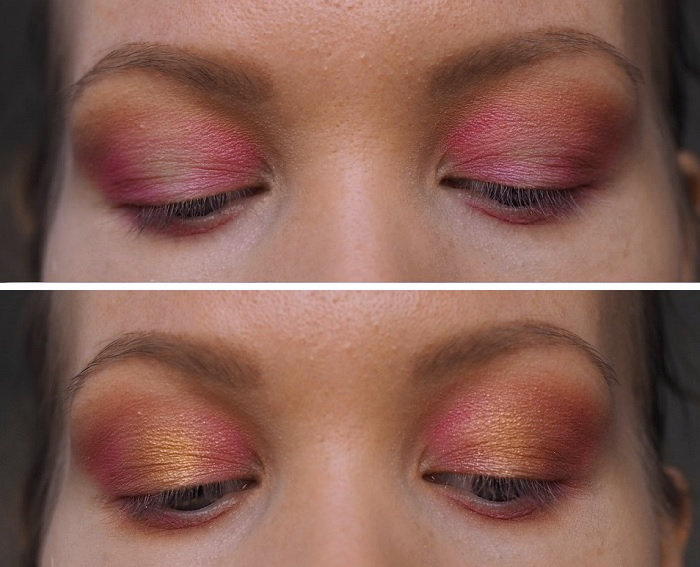 Makeup in the making. Just showing the makeup from different angles.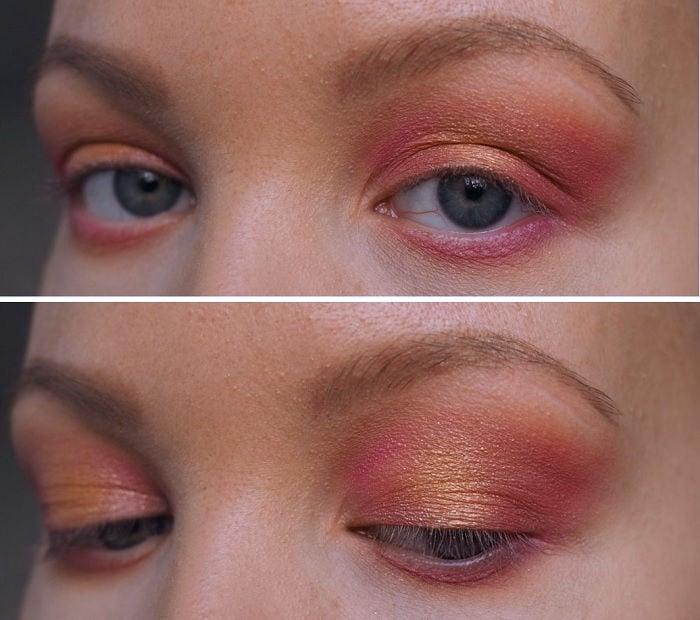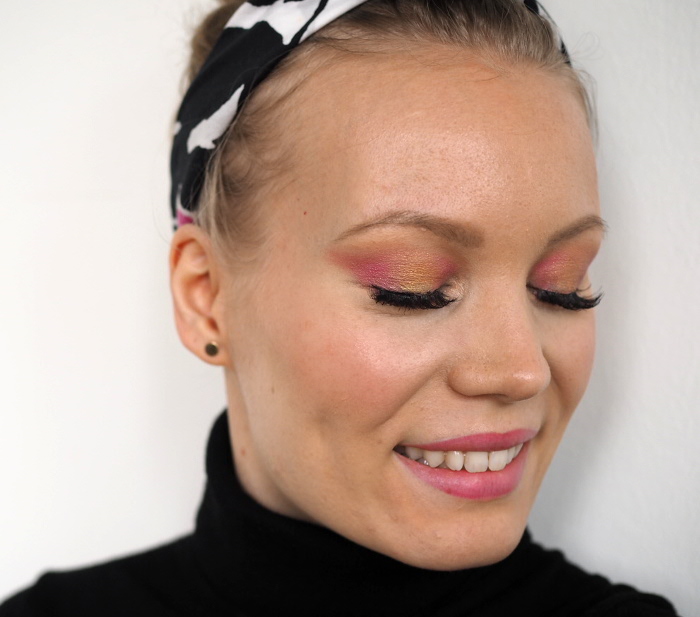 *affiliate link

Get the look
*Urban Decay Primer Potion Using a primer really makes the colors pop!
*NYX Ultimate Shadow Palette, Phoenix Love this palette. It's colorful, but also wearable.
*Eylure lashes My favorite lashes since forever.
What do you think of this look?
P.S. I f you want to see what I'm up to in Italy (probably wine, food and pretty streets), come follow me on Instagram.