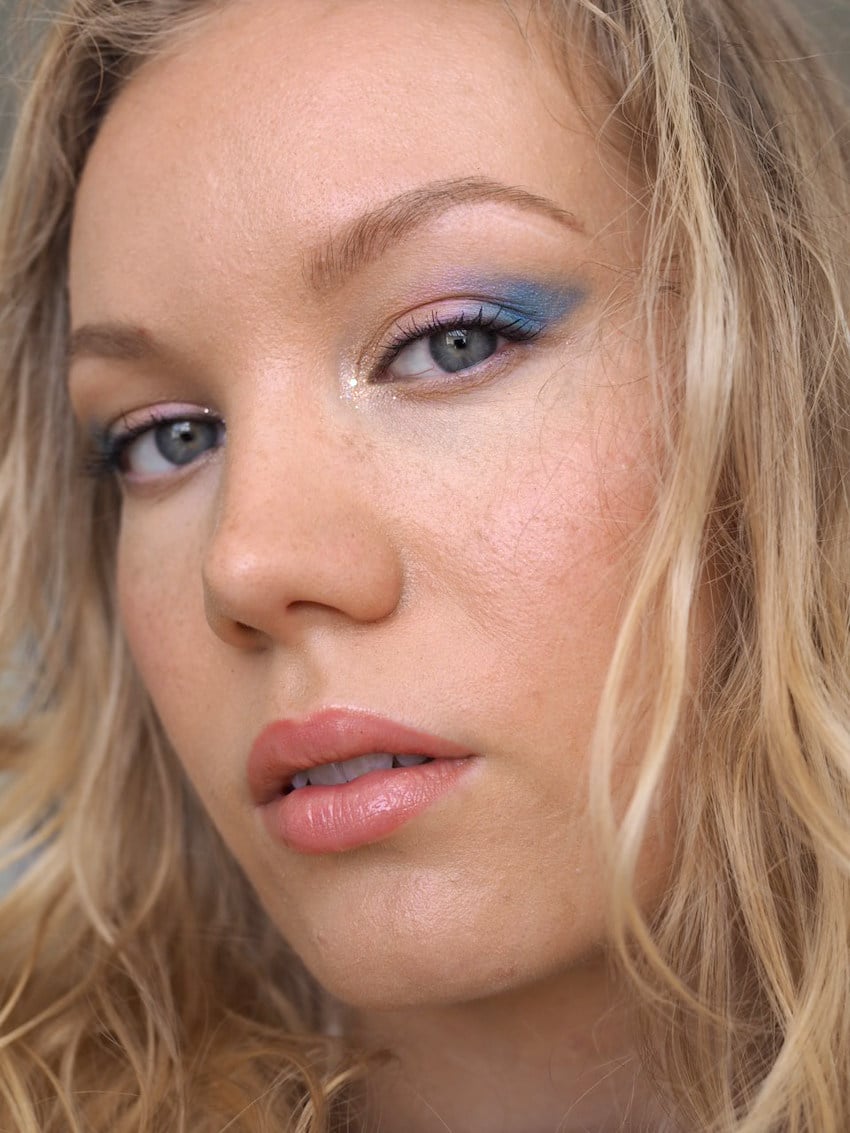 *adlink
I love blue eyeshadow, even though it's not the most conventional color. I like to do a full blue makeup, but using just a touch of blue also works. In this look I used blue eyeshadow to create a wing. I paired the look with light pink. Sometimes things escalate to glitter (you know how it is), so I also ended up finishing the look with a glittery inner corner.
If you're into blue eyeshadow too, I have a video tutorial for another blue look on my IG TV here!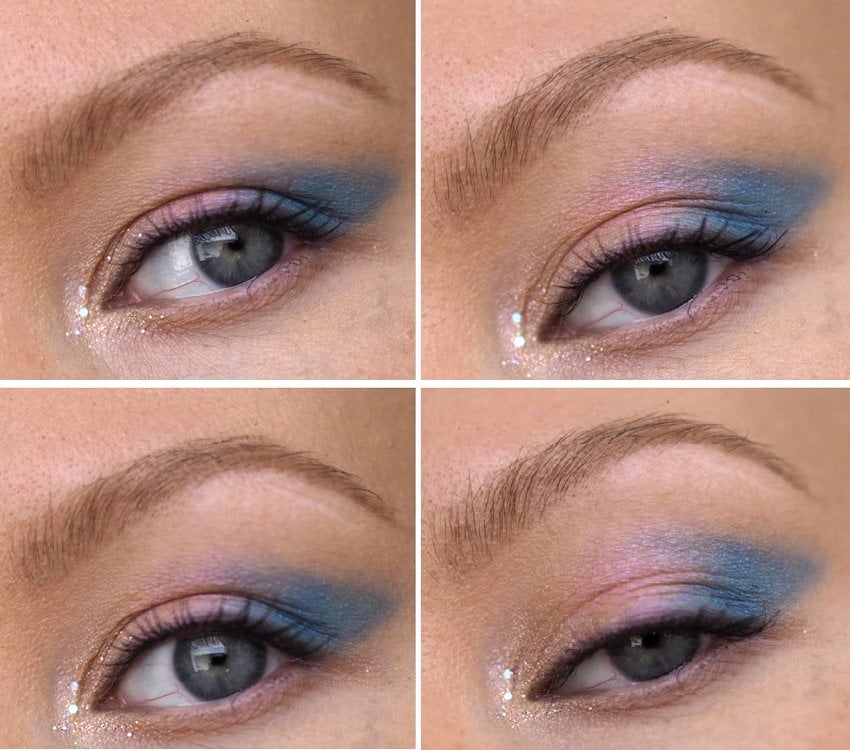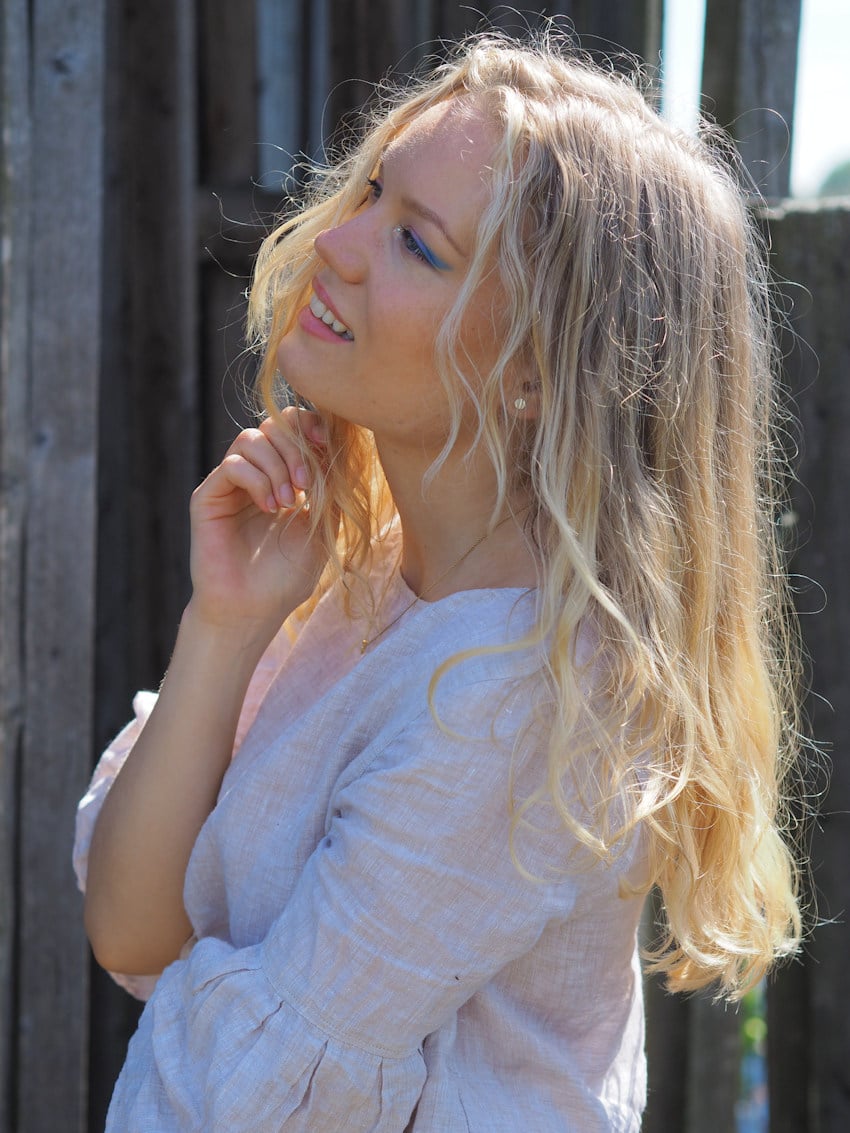 Blue winged eyeshadow makeup tutorial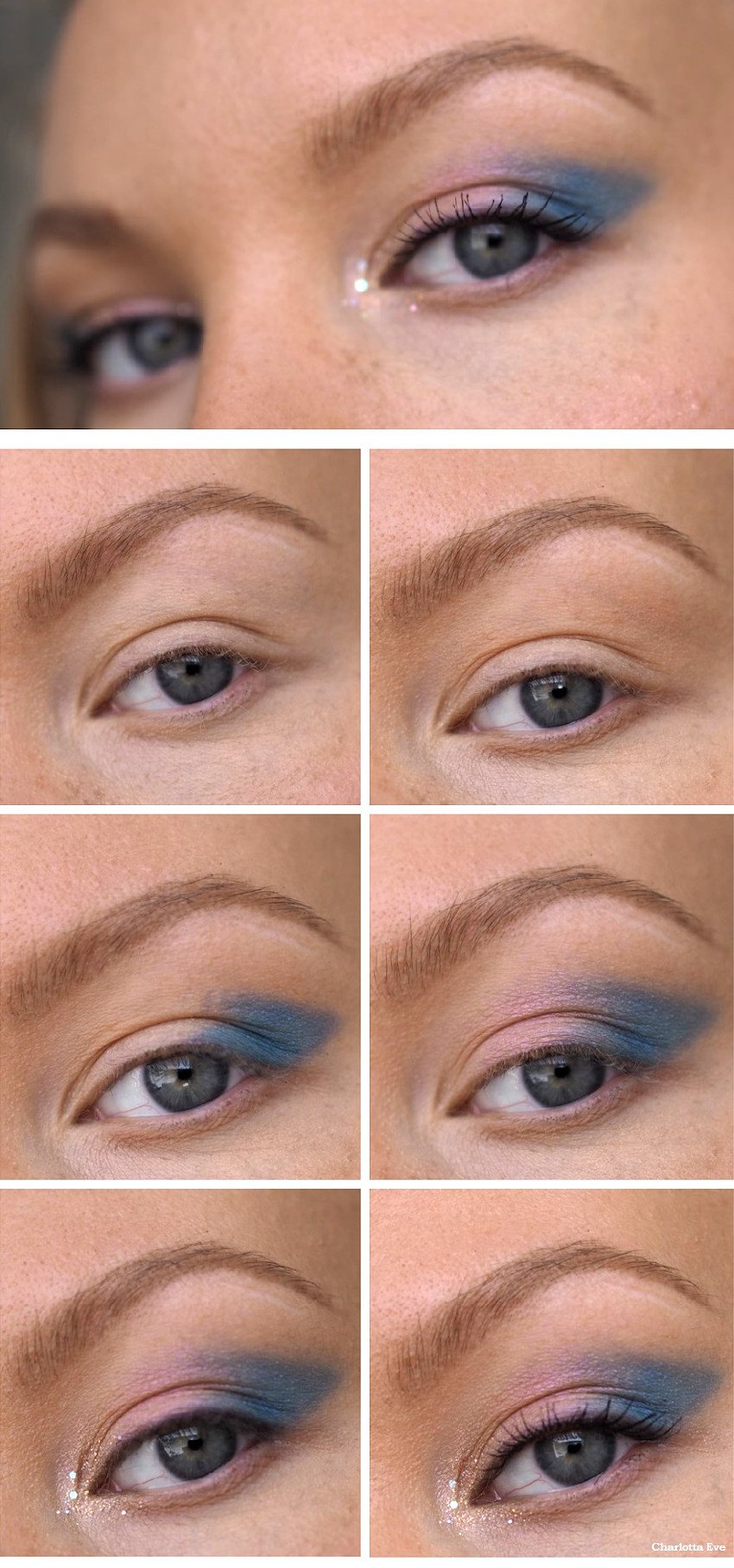 Instructions:
Prime your eye. Contour/shade your eye a bit using a light brown. This is optional, but for my deep set eyes it really helps to balance the eye. I shaded the area above my actual crease and slightly below my brow bone. If you look at the photos closely, you'll see the difference.
Add some light brown on your lower lashline as well, so that it doesn't look too bare with all the color happening on your lid.
Add blue eyeshadow in a winged shape to your outer corner. If you have deep set or hooded eyes, chances are, that an actual winged liner is very tricky. However, a wing shape done with eyeshadow like this is easy to do and works wonders! Blend the edges of that blue color minimally, but keep it quite focused.
Add light pink to the rest of your lid and blend it together with the blue. I didn't blend too much, because I wanted to keep the colors separate. If you blended a bit more, you could create a purple color between the colors!
Line your eye, add inner corner highlight and some glitter. Add mascara and you're done.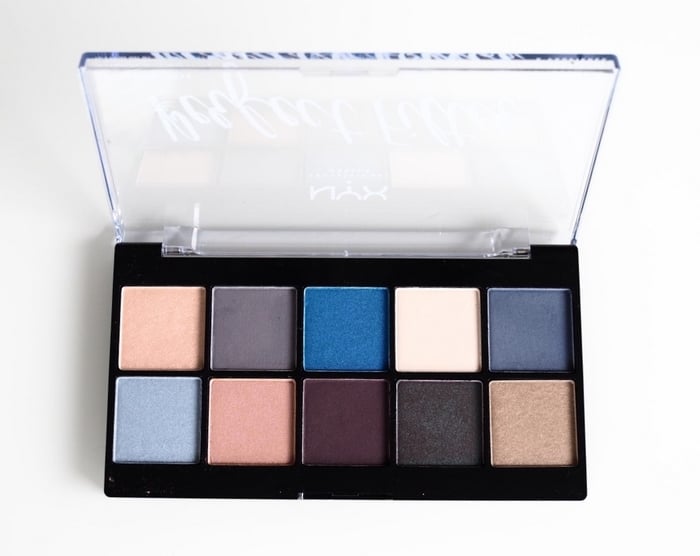 For this look I used one of my favorite blue-containing palette – *NYX Perfect Filter Marine Layer. It has gorgeous colors! Besides these beautiful blues and pink – it has a the most amazing duochrome purple-teal color in it.
For the glitter I used NYX Glitter Primer and glitters from Colourpop and OCC.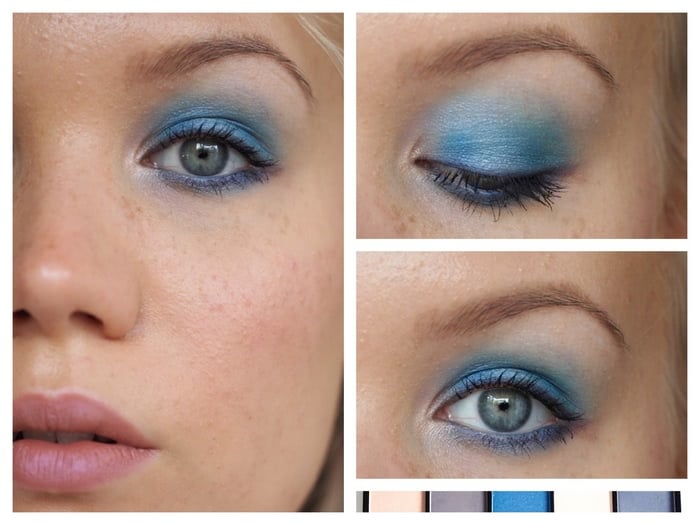 A blue look I did, when I got the palette in 2017. My makeup style has evolved quite a bit from this.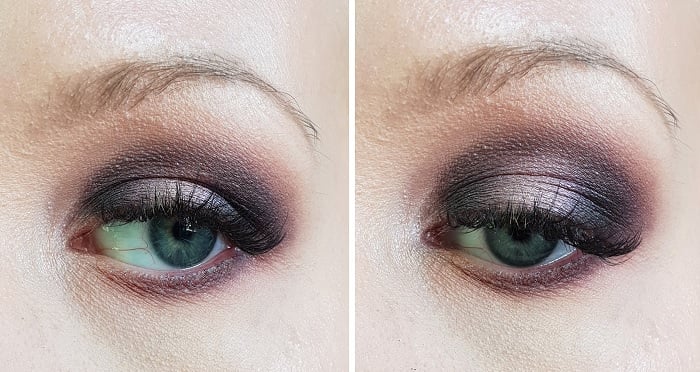 Tutorial for this duochrome look using the palette can be found here!
Related Posts