*adlinks
This year I'm super excited for Halloween makeup. Last year I challenged myself with this blue skull makeup and this Halloween look with fake blood. This year I'm back with another skull look – because it's just not a Halloween without one. (And yes, I'm making this black trash bag background a thing.)
This purple glam skull is pretty, but still a bit scary. At least I managed to scare some people when I opened the door wearing this. This look is perfect for anyone, who wants to feel glamorous, but still make an effort for Halloween. Spoiler alert, that's me.  Can't feel anything, but glamorous wearing diamonds and glitter on my face.
Obviously you can also tone this look down by skipping the diamonds and the glitter on the lips. I actually liked this look both ways.
Purple Glam Skull Makeup Tutorial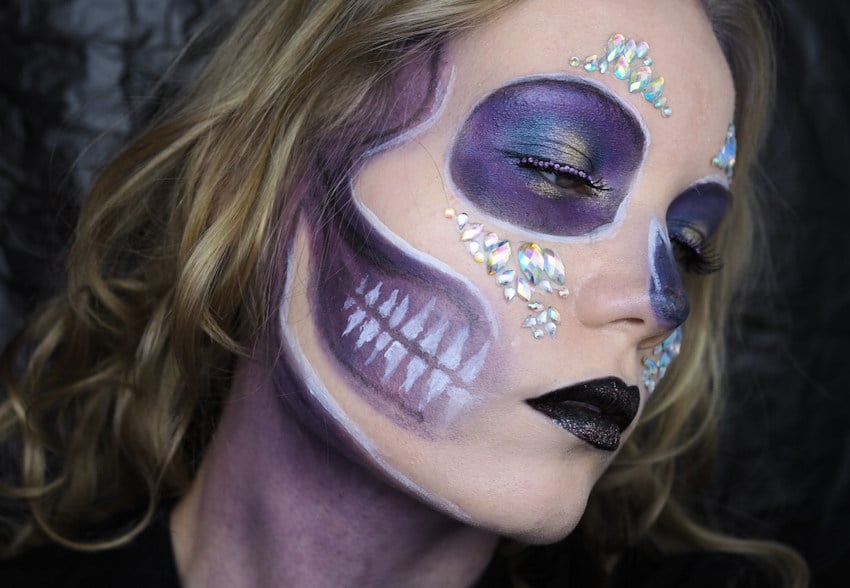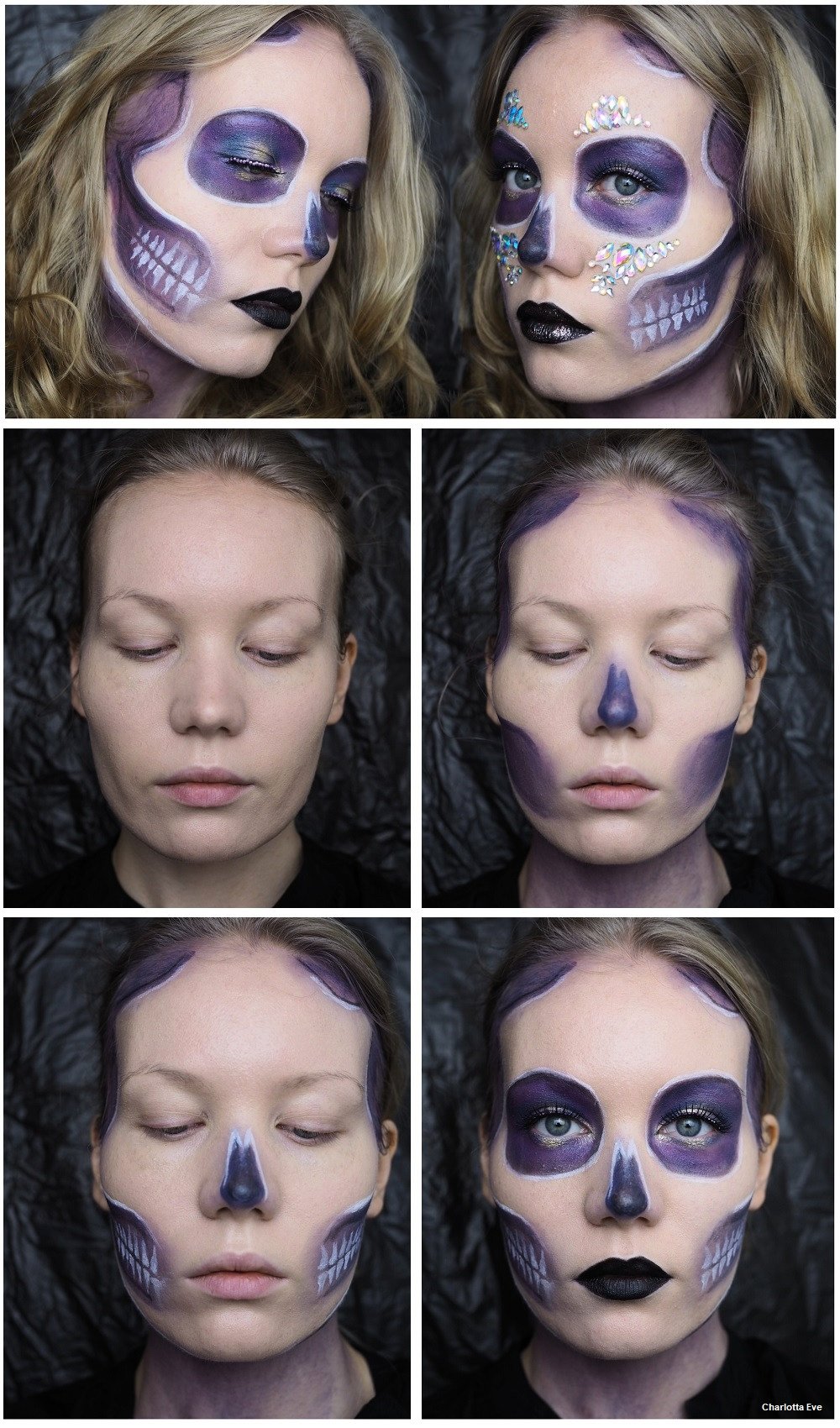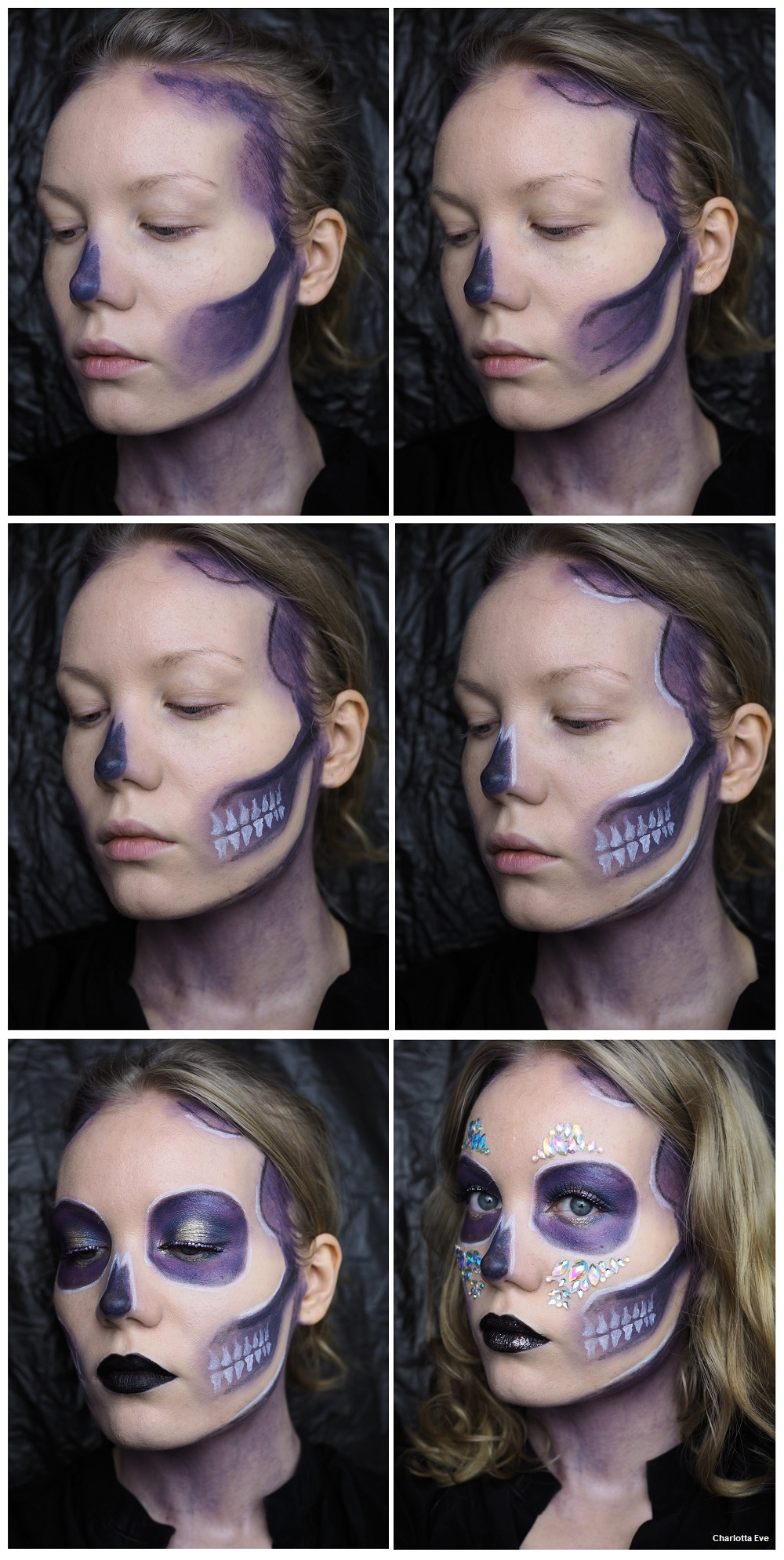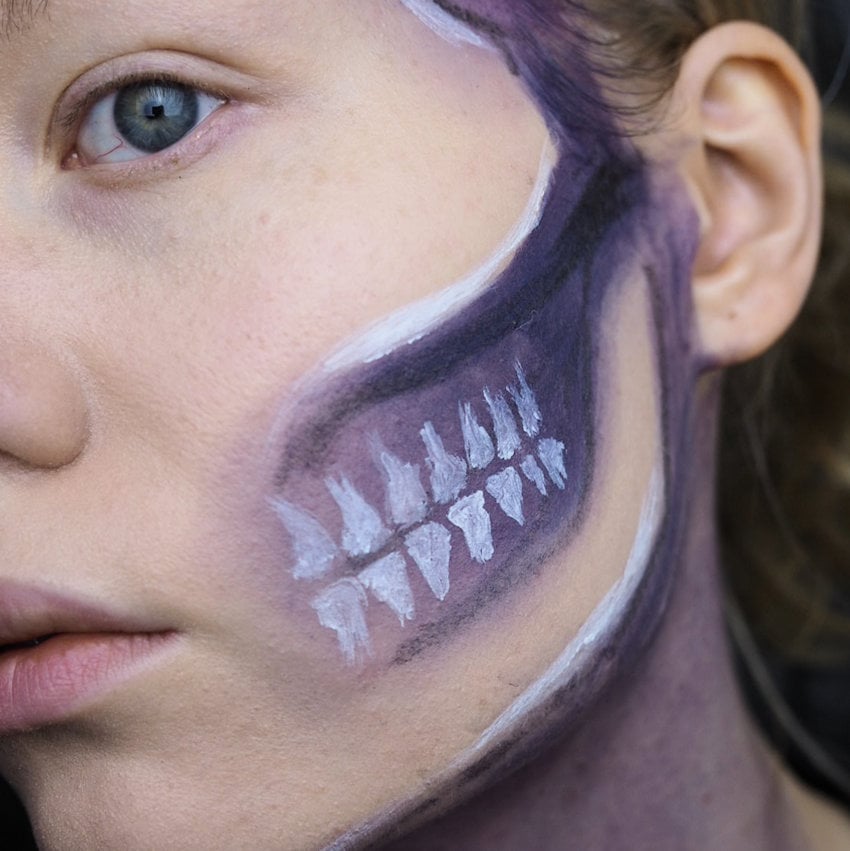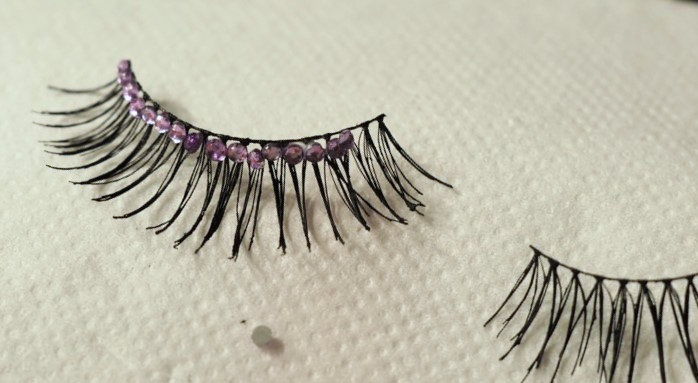 This eye look is also what makes this look glamorous. I did a simple halo eye using blue eyeshadow and gold on the center of the lid and in the inner corners. I also added small diamonds in my fake lashes to make them fit this look perfectly. Side note: the lashes look dirty, because I added mascara to them to make them more suited to this look.
The hardest part of this look is teeth. At least it takes some detailing work and time. You can always skip them or just create black lines (like below, the first picture in the tutorial). But I don't think perfect teeth are important in this look. If they resemble teeth, that's good enough.
Below is my simple skull teeth tutorial from year before.
Easy skull teeth makeup tutorial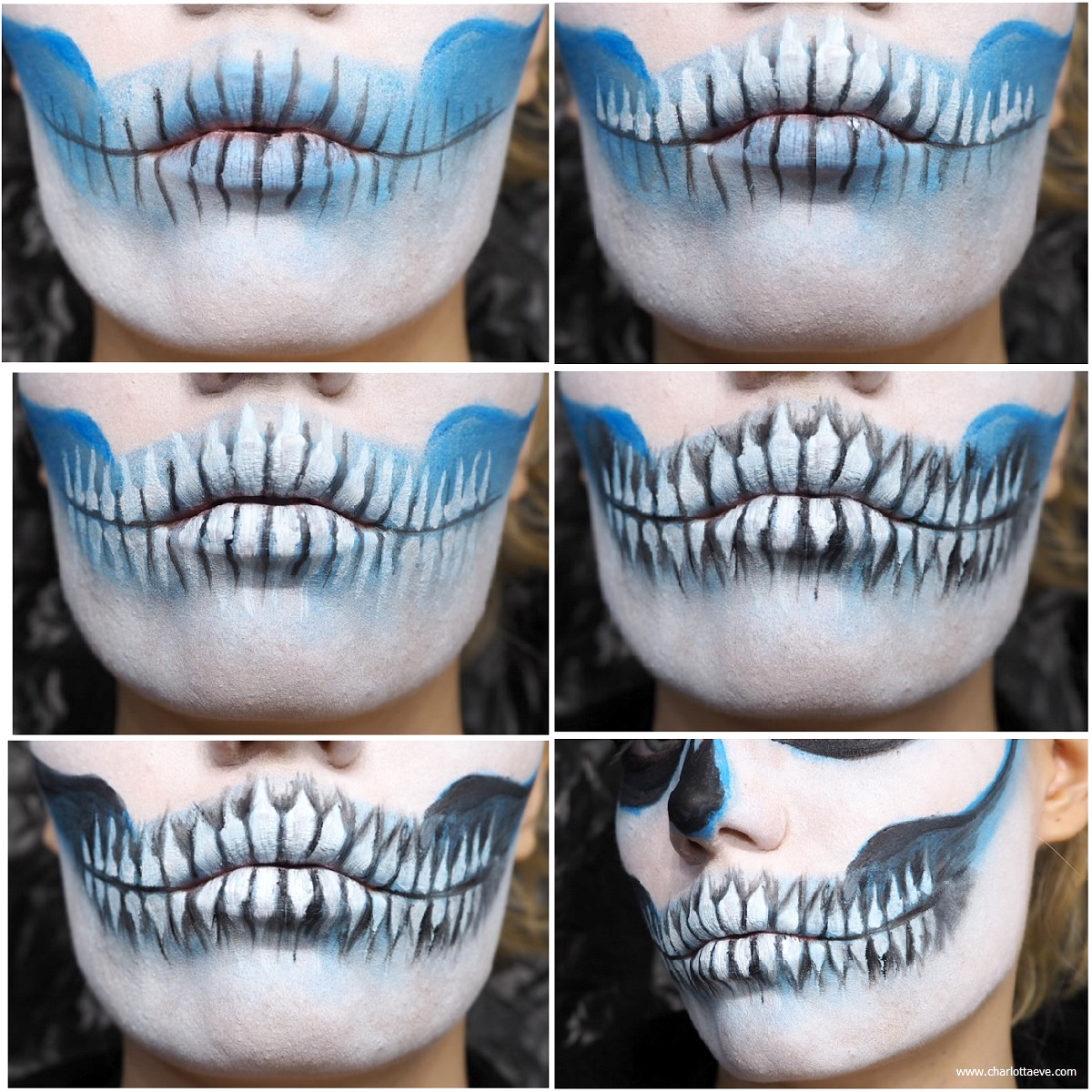 Here is a picture of this look without the diamonds or glitter on the lips.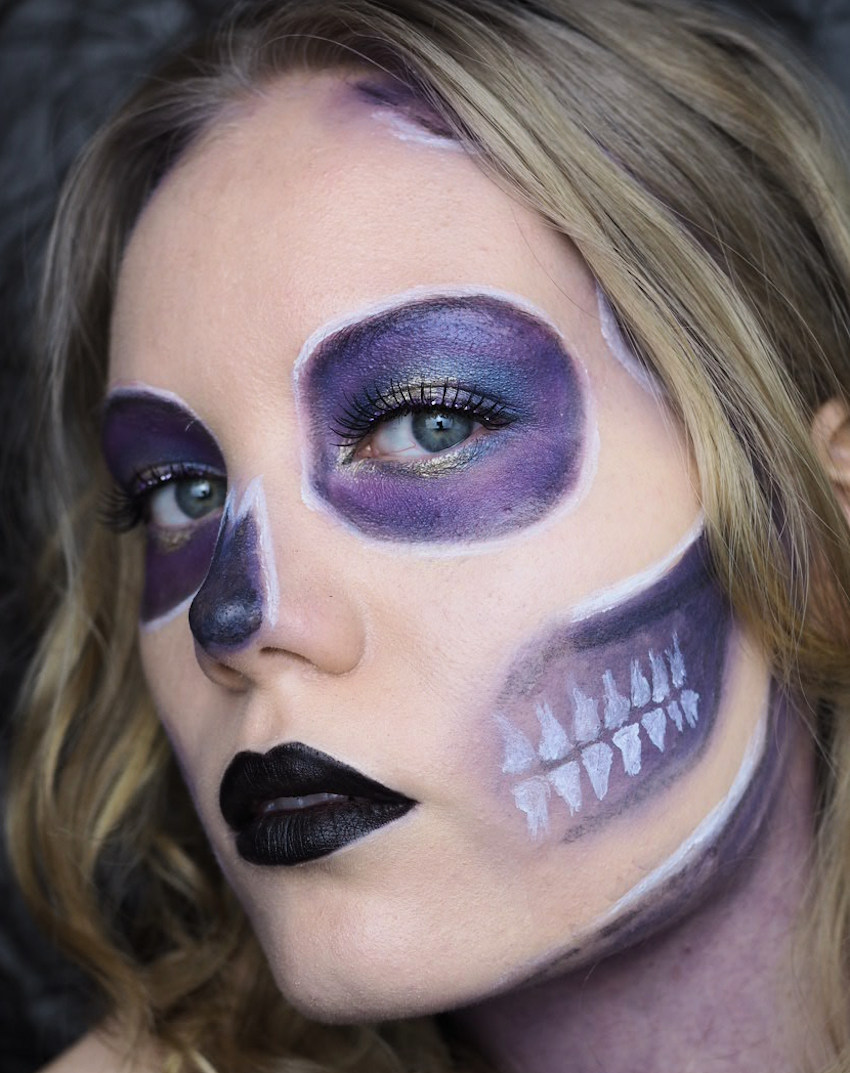 And here I have added the diamonds and glitter.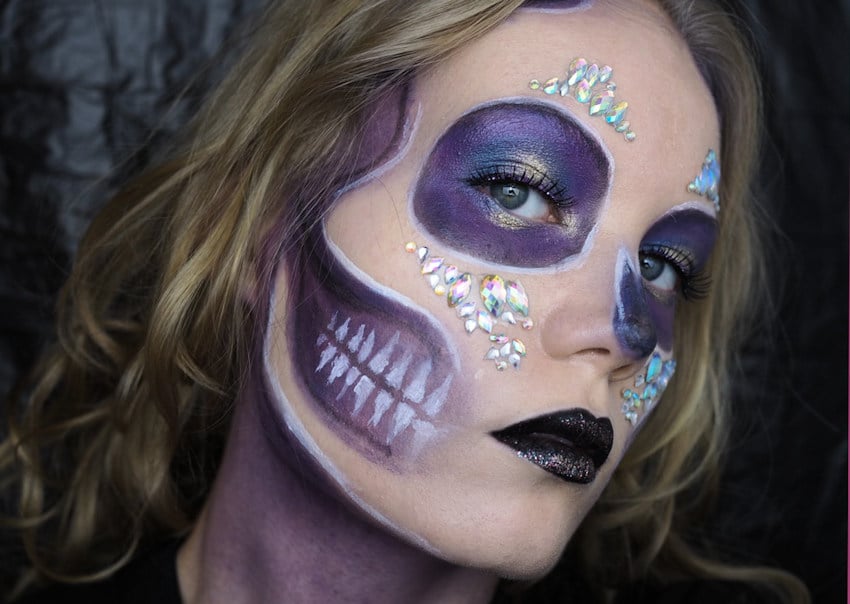 Recreate this look:
*Face paint & brush set
*Fake lashes  & *Small crafting diamonds
*Face diamond stickers
*Black lipstick
*Makeup glitter palette