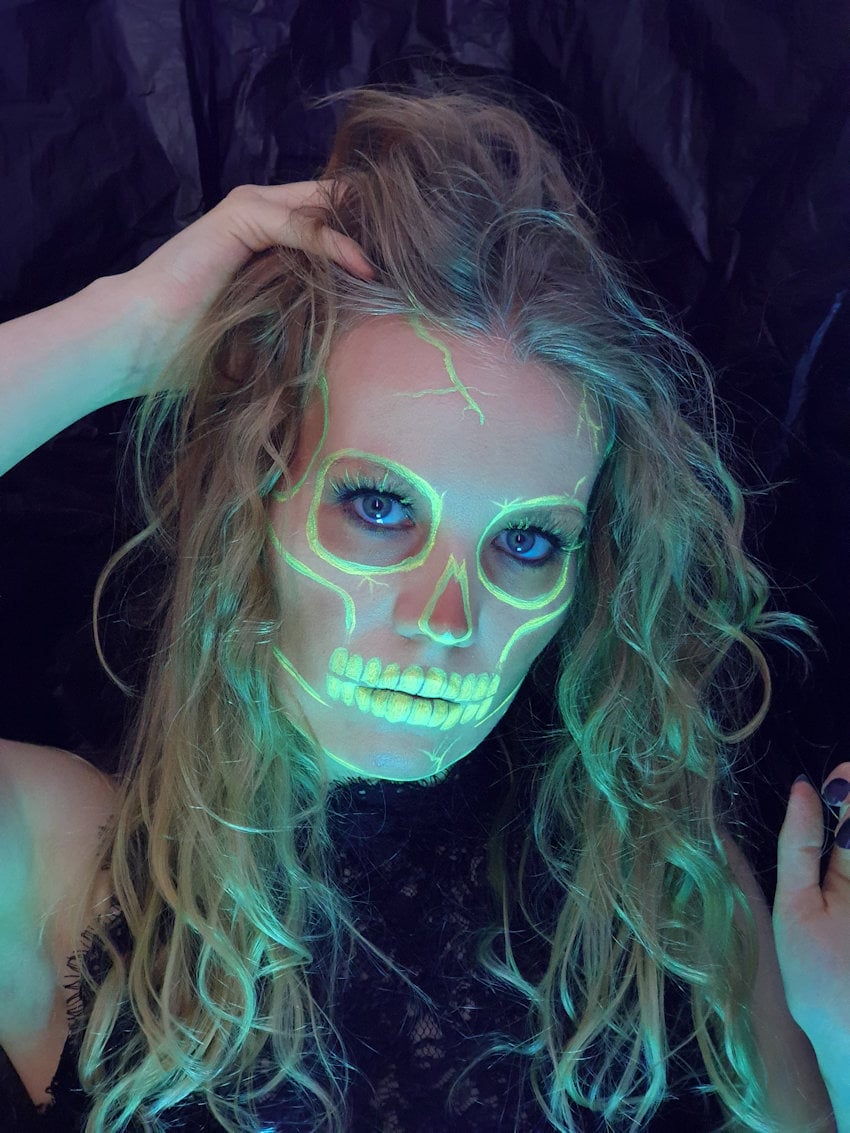 *adlink
Are we tired of Halloween skulls yet? I hope not, because I have two cool neon skull looks for you. The other one is more traditional with black, whereas the second skull is more glam and toned down with brown matte shading.
I got to collaborate with nobe and Suva Beauty on this on Instagram, but I figured I needed to share the looks on the blog as well (and tell you more about the amazing palette!).
NEON GLAM SKULL MAKEUP with green & yellow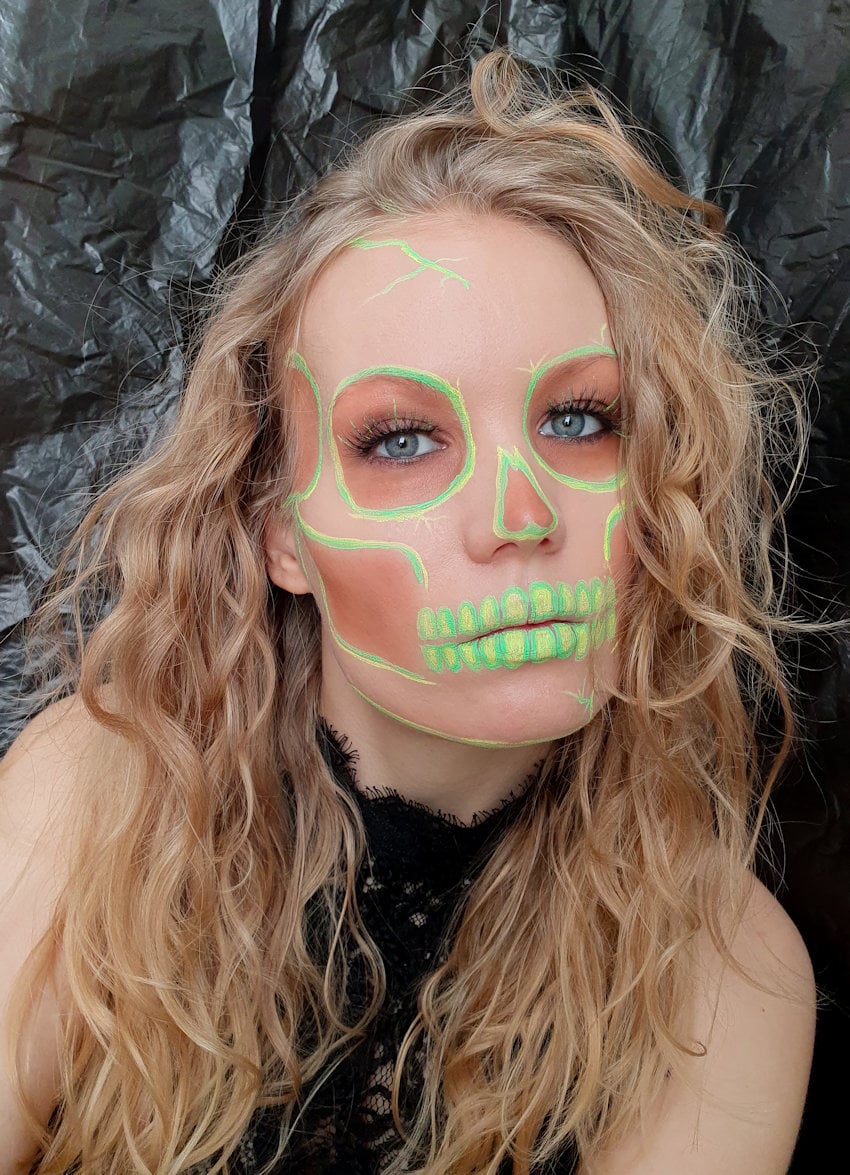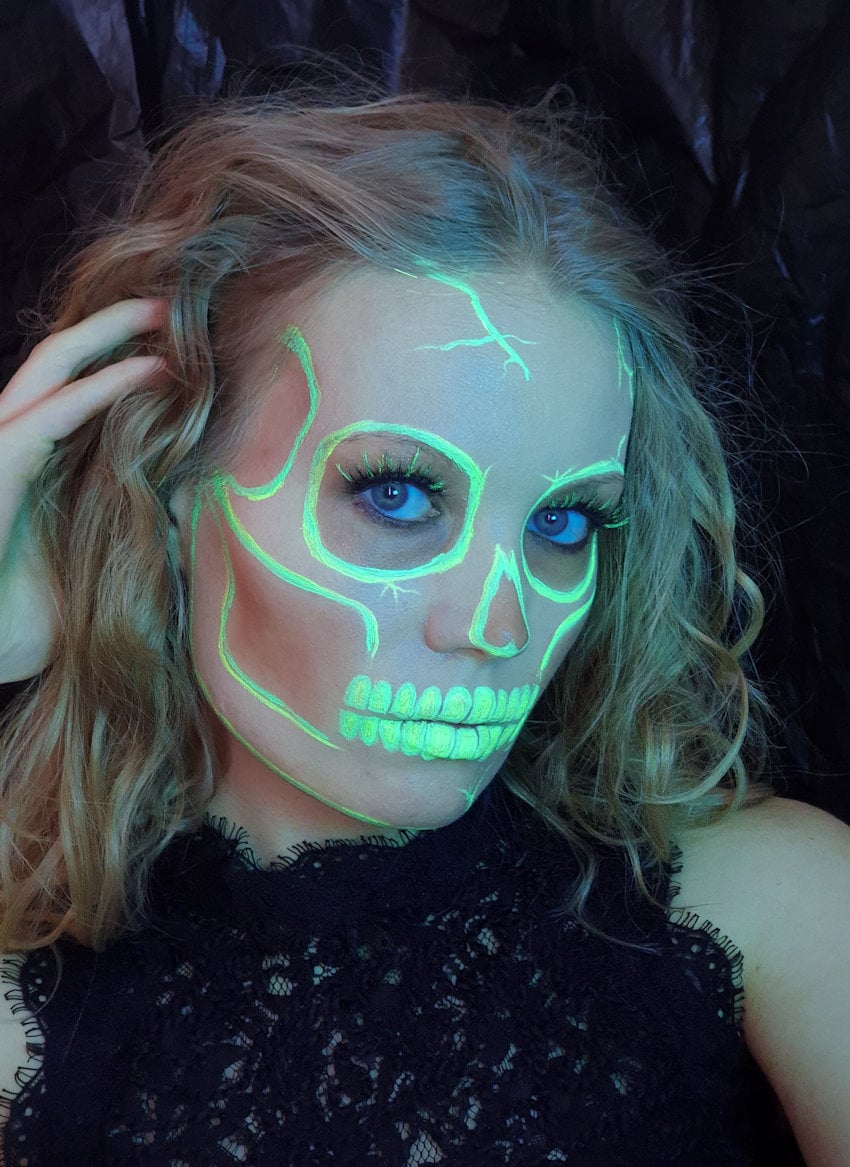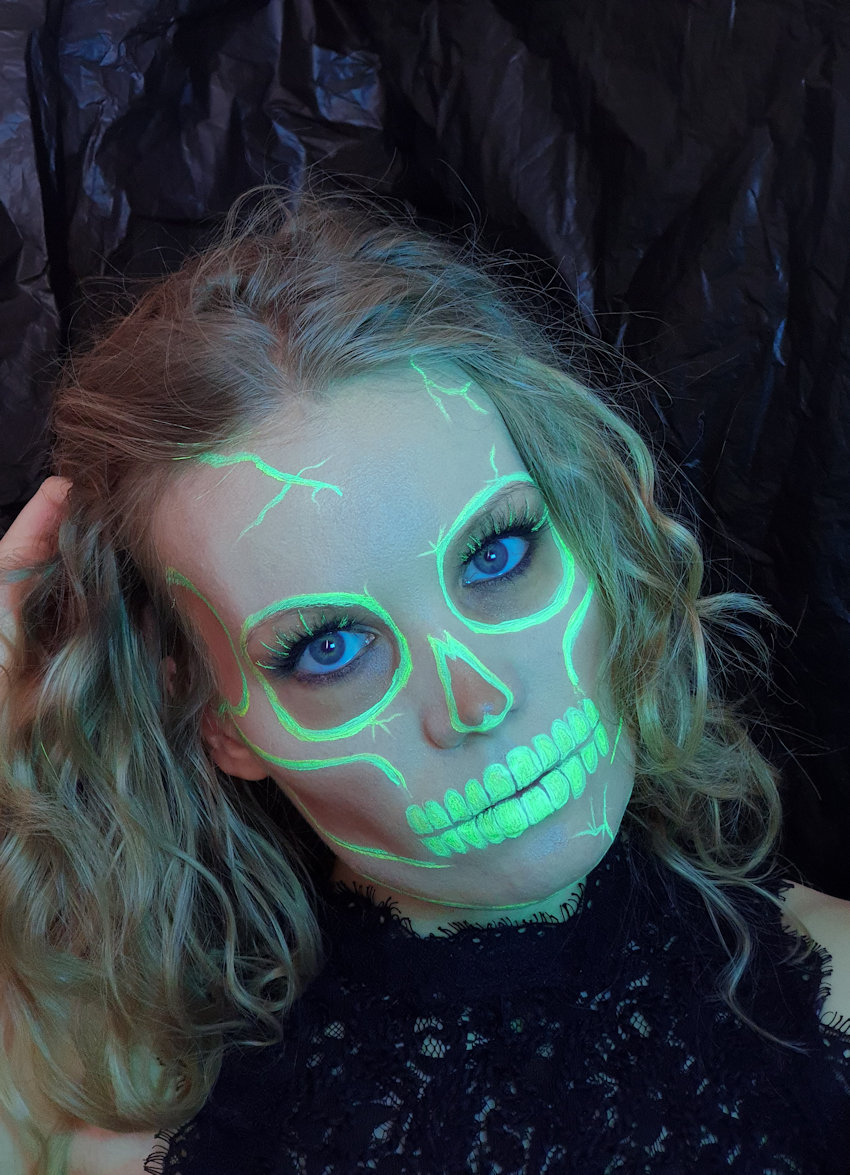 NEON SKULL MAKEUP with Pink & Yellow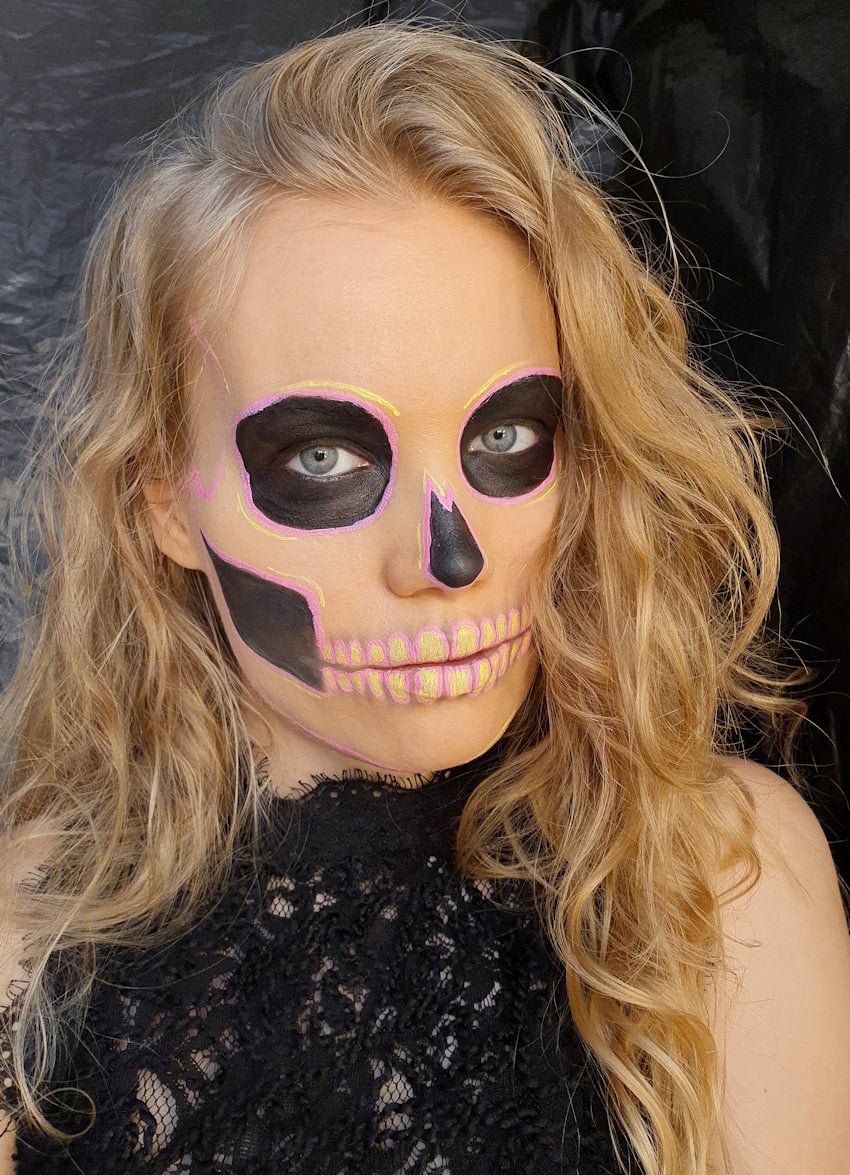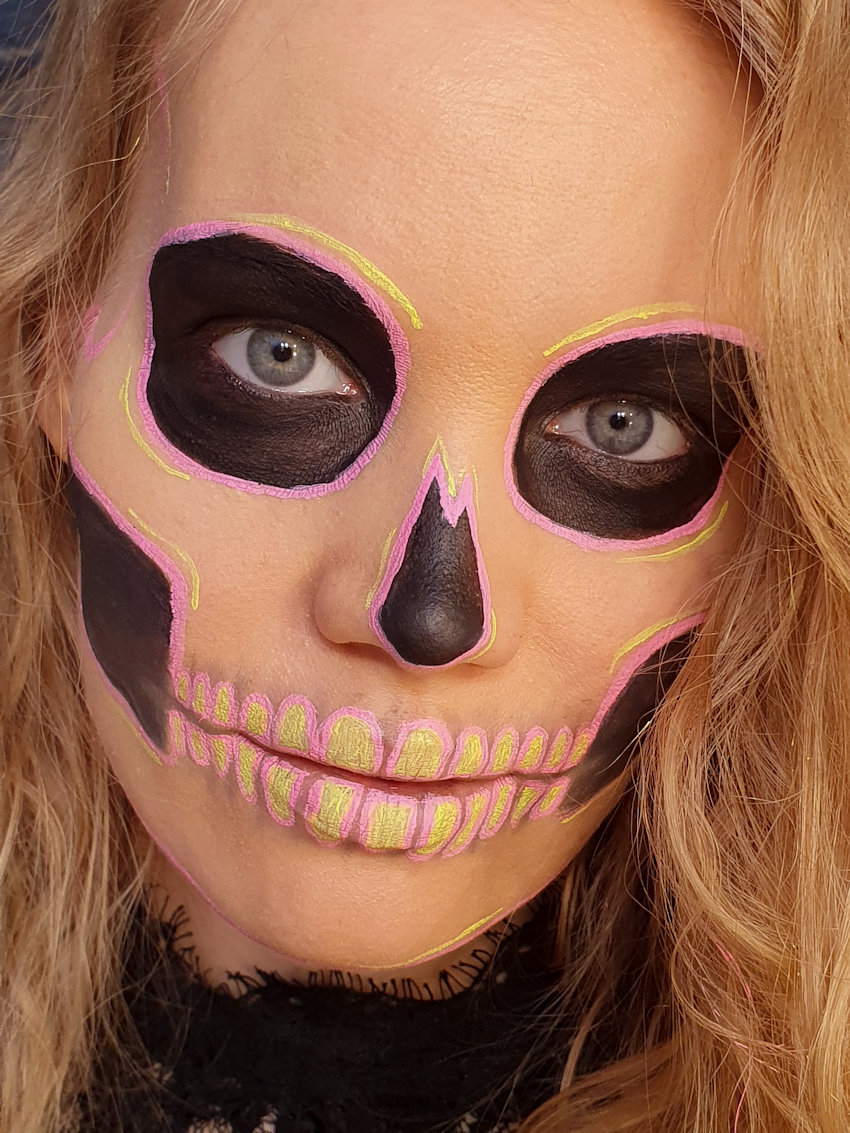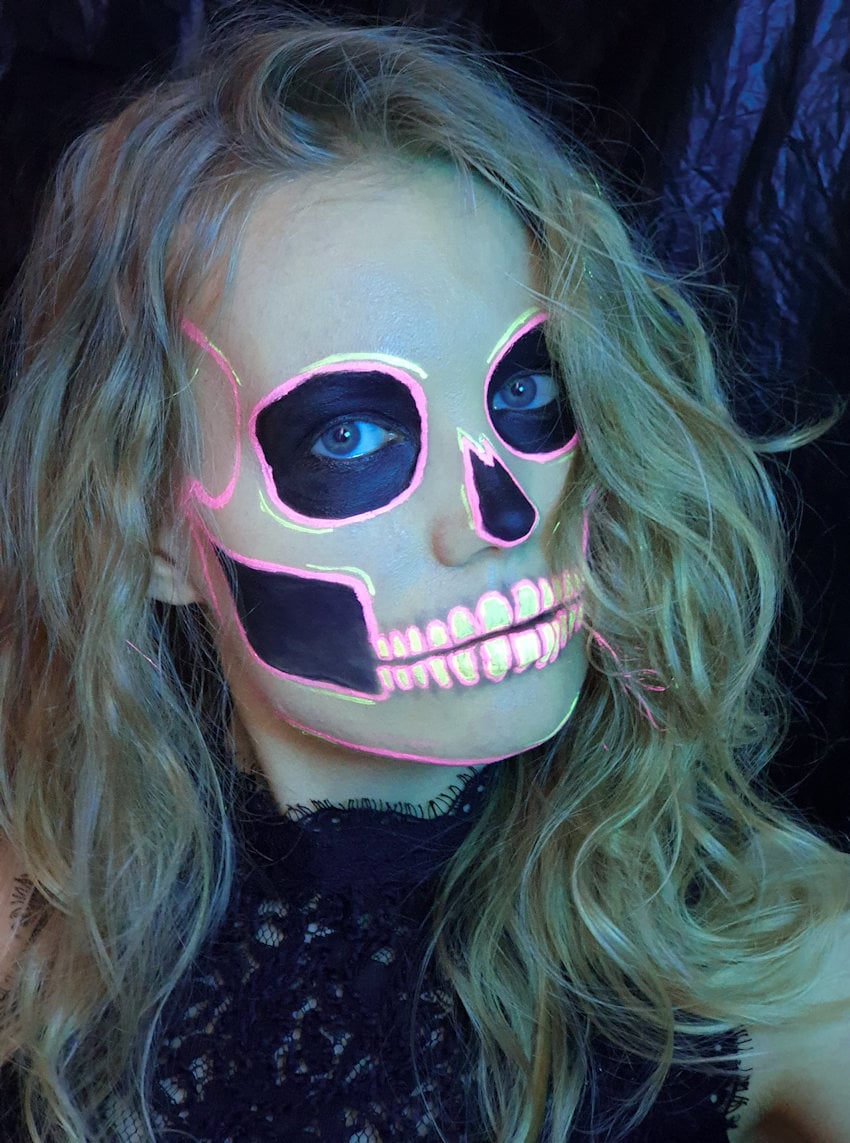 Suva Beauty UV Taffies Hydra Fx Palette swatches & review
I had seen and heard of Suva Beauty and these amazing colorful liner palettes before. But I was still amazed of the quality and the amount of pigment these have! I have never owned makeup that is this bright. The UV Taffies palette has 5 bright colors that are activated with water. So you just wet your liner brush and dip into the color. It's quite easy to get the right water-pigment ratio.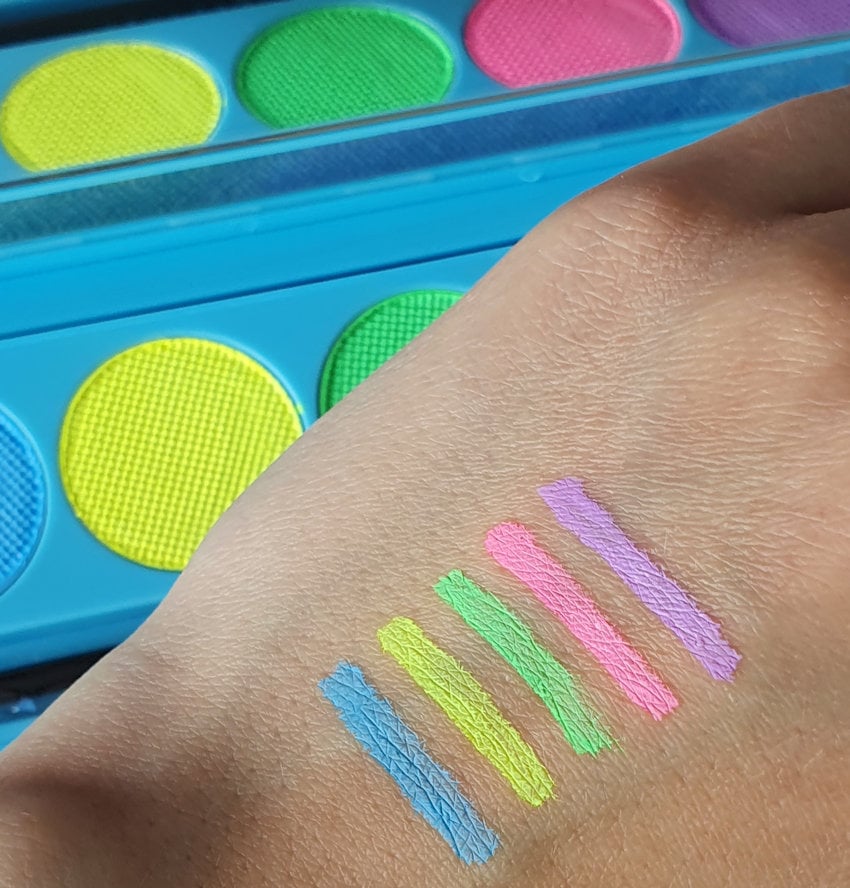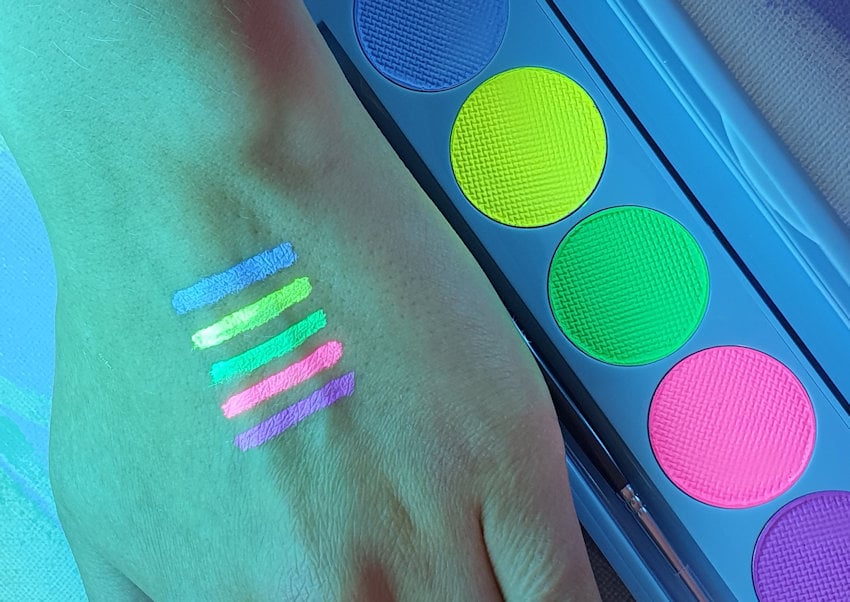 The colors looks beautiful and bright in natural light and they shine in UV light. Once these dry on the skin, they are really locked in and don't fade. However, since they are water-based, I love how easily they're washed off with water.
These colors work as a fun detail on every day looks, but obviously they really shine on Halloween or festival looks. 
I also like the fine liner brush that comes in the palette. It's great for details – the brush is dense, but flexible. Another brush I used for these looks is Suva Beauty's Six Forty. It's bigger and was more convenient for example on the bigger lines of the skulls.
Shop:
*Suva Beauty UV Taffies Palette (Beauty Bay)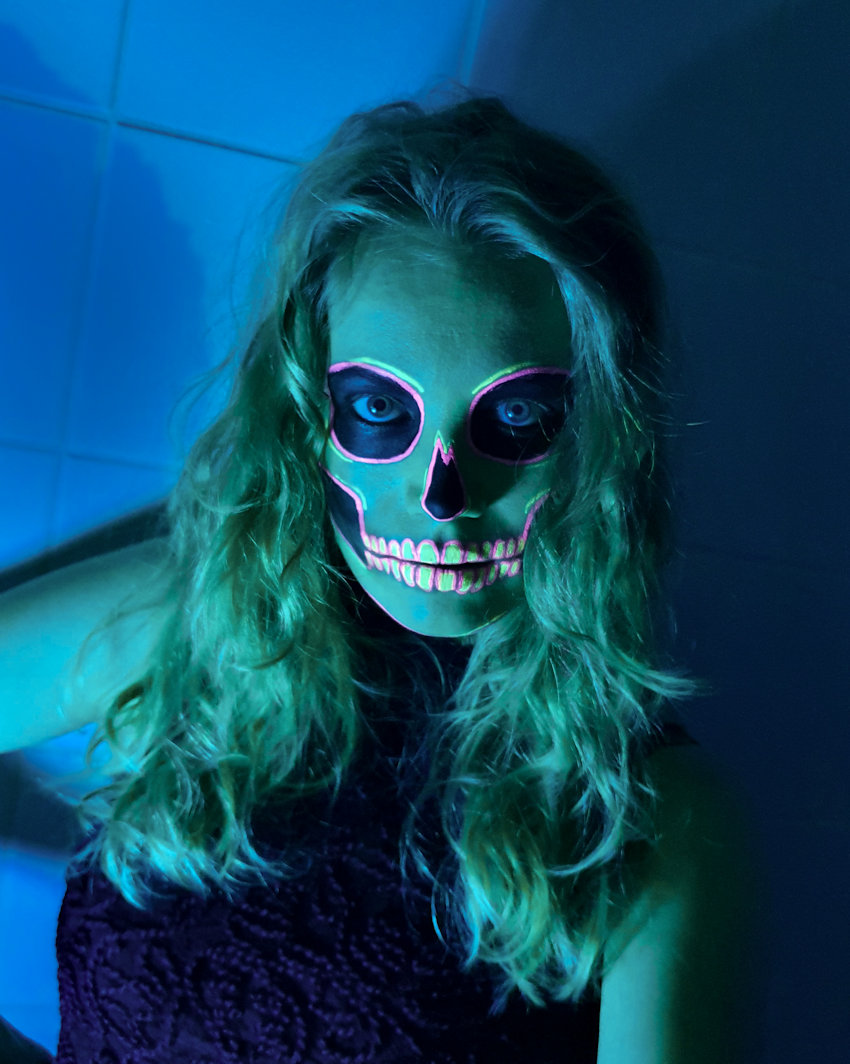 Now tell me  – which skull is your favorite? I actually had a mild nervous breakdown after one of these, thinking it was the ugliest thing ever. Then a few days after that I looked at the makeup again and realized both of the looks are pretty cool after all. I think we can blame the pregnancy hormones for this…