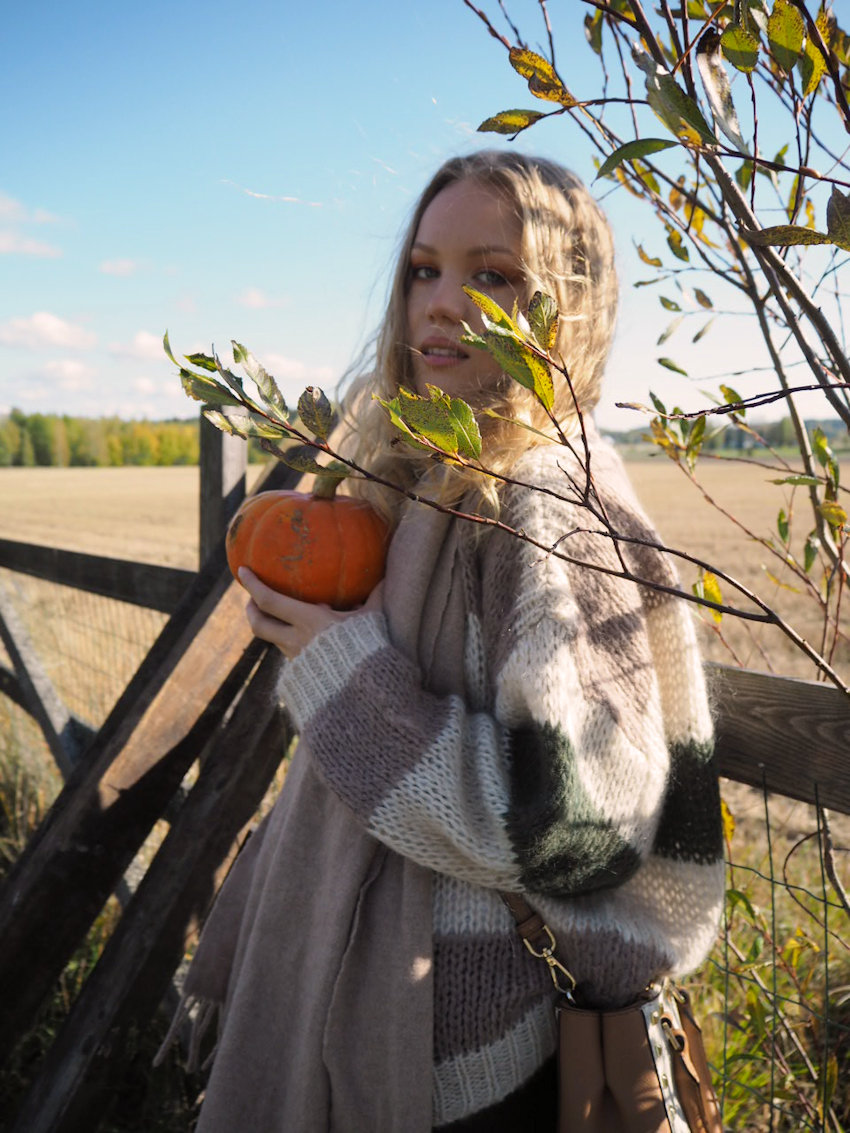 A while I back I visited a pumpkin patch. It has been on my bucket list for quite some time now, so I'm happy I found one near me. Kurpitsakauppa.com is actually probably the only pumpkin patch in Helsinki metropolitan area. I went there mostly for the cozy atmosphere, but also for the cute Fall photos.
Bigger news than visiting a pumpkin patch  is that we are moving soon. Soon we'll pack everything we own in boxes and turn a new chapter in our lives in a new home.  Luckily we're not moving far – we'll still have the same postal code.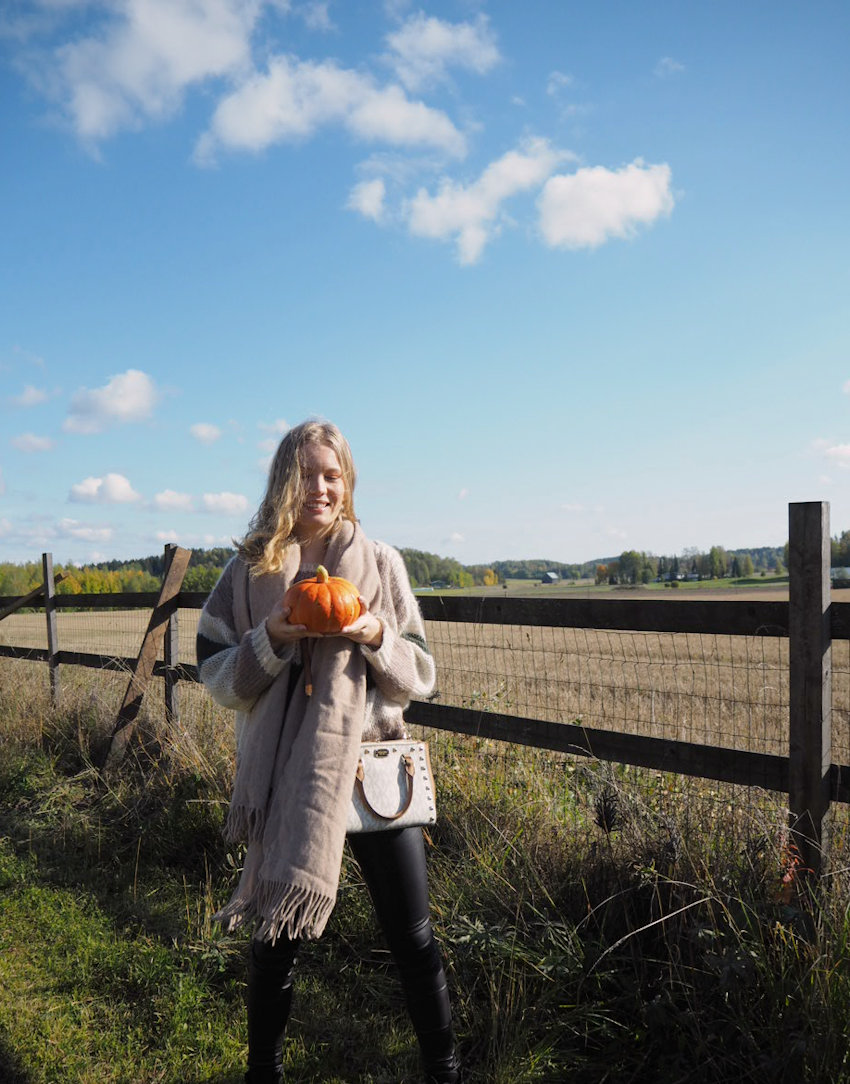 Our new apartment is lovely. It has an amazing view to the sea and park from the fourth floor. Right now we're living at first floor, where I'm watching people catch their buses or sit by the cafe right in front of our home. We also get the big balcony we've been dreaming about. Actually, we get two balconies. Yes, I know, that's crazy.
It's so exciting. I think the first thing I'll do when we move is unpack all the Christmas decorations and get ready for spending our first Christmas in our new apartment. I also look forward to waking up to beautiful sunsets. Or going out the door straight to the park for a run. Or drinking my first cup of coffee in the open plan kitchen. All of it.
I haven't really talked about my life lately. To be honest, Fall has been quite tough. Moving to a wonderful new apartment is a good thing and I very much look forward to it.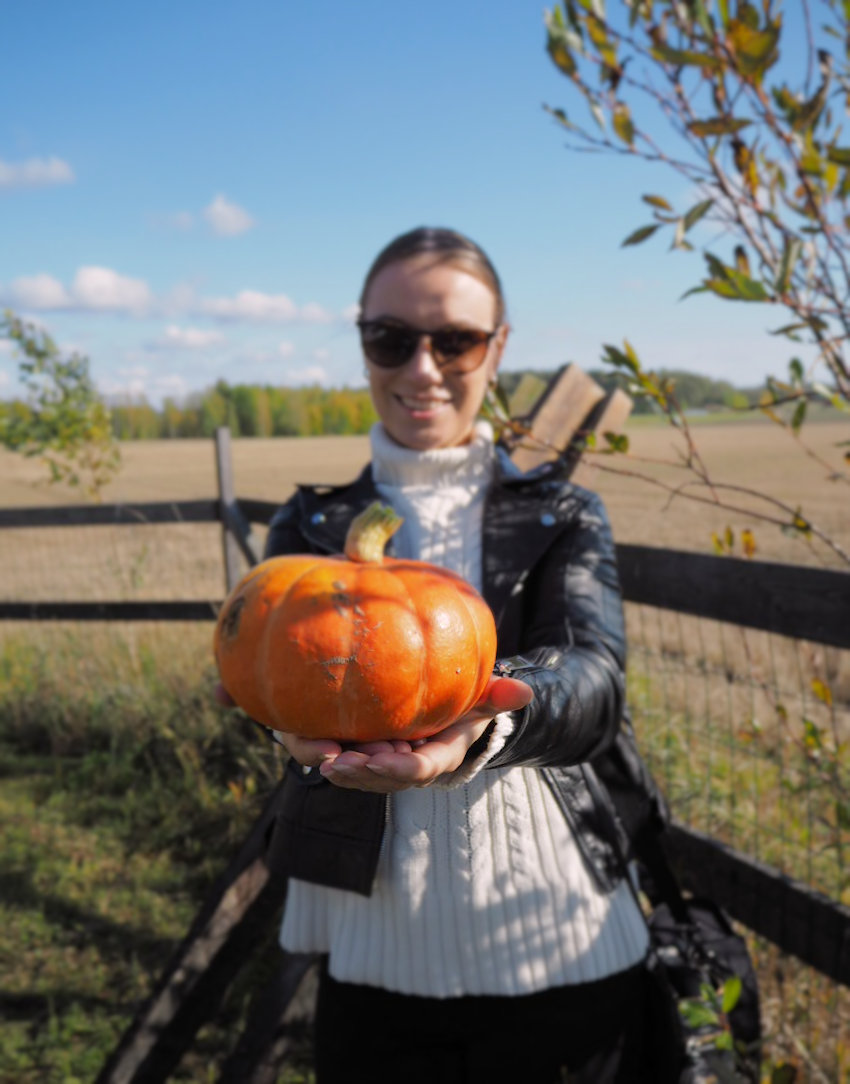 How is your Fall going?
Related Posts