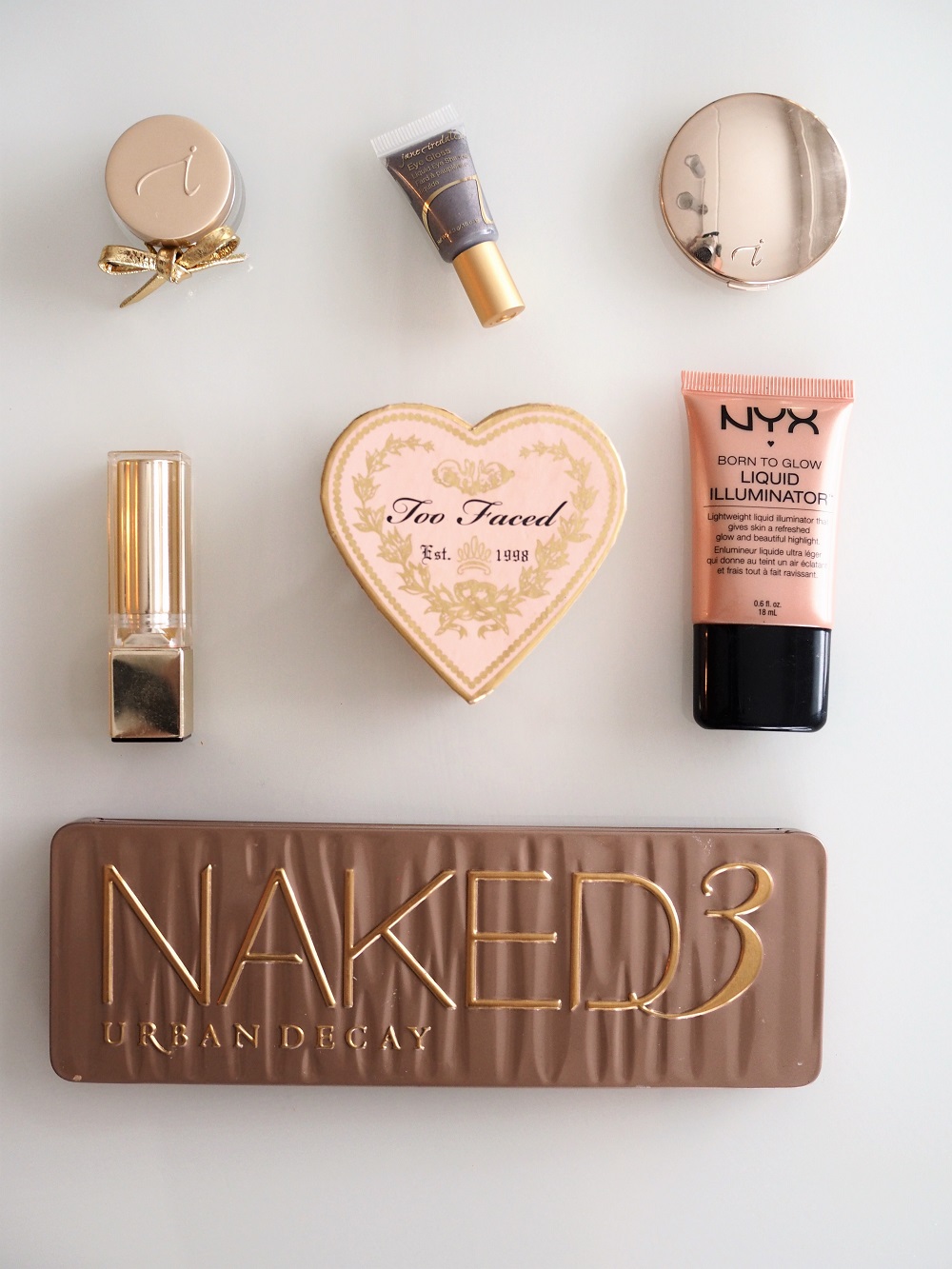 I have said this before, but I'll say it again. Packaging is so important when it comes to makeup! I love a beautiful product. It creates a nice experience and it makes the product so much more appealing. I wanna show you some of my facourite products which are also beautiful to look at. Here are my favourite rose golden toned products!
Jane Iredale JellyJar Gel Eyeliner in Purple
The little jar is so cute! I think the importer added the golden bow to it (so it doesn't normally belong to the packaging) but I have kept it. Good liner and purple suits my blue/green eyes and isn't as harsh as black eyeliner.
Jane Iredale EyeShere Liquid Eyeshadow in Grey Silk
Beautiful little product with golden details. This product gives a nice base to eyeshadow, and makes them stick to the lid better.
Jane Iredale Purepressed Blush in Mystique
Okay, you probably got that golden packaging goes with Jane Iredale. This is their blush packaging. Beautiful and simple. This particular colour is very pigmented so little goes a long way. It's actually meant for deeper skin tones.
Clarins Rouge Eclat in Strawberry Sorbet
My go to lipstick. Beautiful pink nude shade. The formula is moisturising and easy to apply. Love the packaging, like a gold bar.
NYX Born to Glow Liquid Illuminator in Gleam
Beautiful liquid illuminator with a nice shimmer to it. I think this will be nice in the summer to bring out that extra glow. I also use this on my lids, especially if I'm in a hurry. Works just fine as an eyeshadow!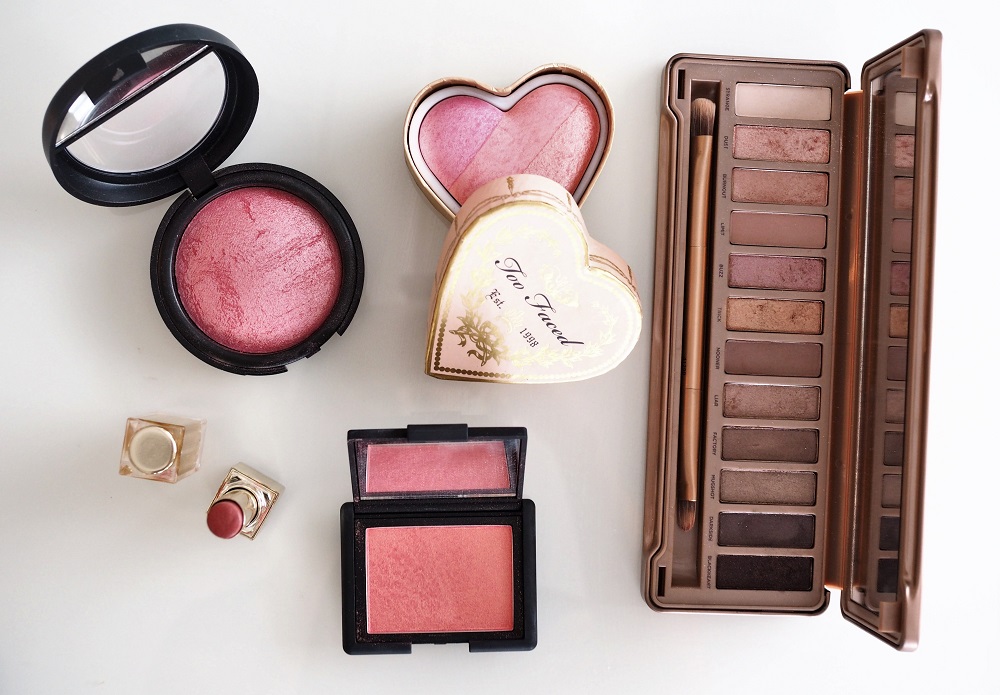 Flormar Terracotta Baked Blush in Shimmer Pink
This is a an honest pink colour with shimmer. I actually don't like the packaging 'cause it's just black and looks a bit cheap. But the product itself looks gorgeous, so I had to get it in the picture.
Too Faced Sweethearts Perfect Blush in Candy Glow 
My go to blush. I lovelovelove the packaging, but the shade is also perfect for my skin. Beautiful pink/peach shade which makes my skin glow. This isn't too pigmented – so it's easy to apply and blend.
NARS Orgasm
I had to get this since I had heard so much of it. But you know what? This was  a little disappointment for me. It wasn't as good as I would expect from an expensive product. The formula is a bit tricky and I find that this applies patchy to my skin. I've been fighting with this and now I can apply it okay to my face, but still it isn't as effortless as for example the too faced blush. The shade is beautiful though and I like the simple black packaging.
Urban Decay Naked3
I already had the Naked2 and wanted to grow my naked family so I bought this. I love the colours! But since I'm complaining a little, I find that the gold and pink glitter/shimmer shades lack pigmentation. Other than that, great quality as always from Urban Decay.
Related Posts