SUMMER LOOKBOOK – CHIC SUMMER STYLE OUTFITS
How happy can a woman get for not having to wear jackets and sturdy shoes? Very happy, let me tell you. I've kissed all my warm clothes goodbye and switched them up to shorts, skirts, tops and everything that feels light and breezy.
It's about time I really start sharing my outfits here more often, so here we go. I wanted to do a lookbook, since those are something that I love to watch from youtube. Usually they give me new ideas when it comes to the clothes I already own (and okay, I'll admit it: they also make me want to buy new clothes). Hopefully you'll get some inspiration from this post as well!
*Adlinks marked

SUMMER OUTFIT 1 – Light nude colors
Can't go wrong with nudes, right? Nude colors are so easy for someone who's used to wearing black (quilty). It's a colorful version of it, if that makes sense.
The first outfit is perfect for a date. I actually wore this for our 6-year anniversary date. This outfit is very classic and beautiful, but best of all, very comfortable. I pay attention to the fabrics of my clothes. Here the top is 90% silk and shorts are 100% cotton. I love good quality clothes.
Since I wore light nude colors, I chose a bright orange red lipstick as a pop of color.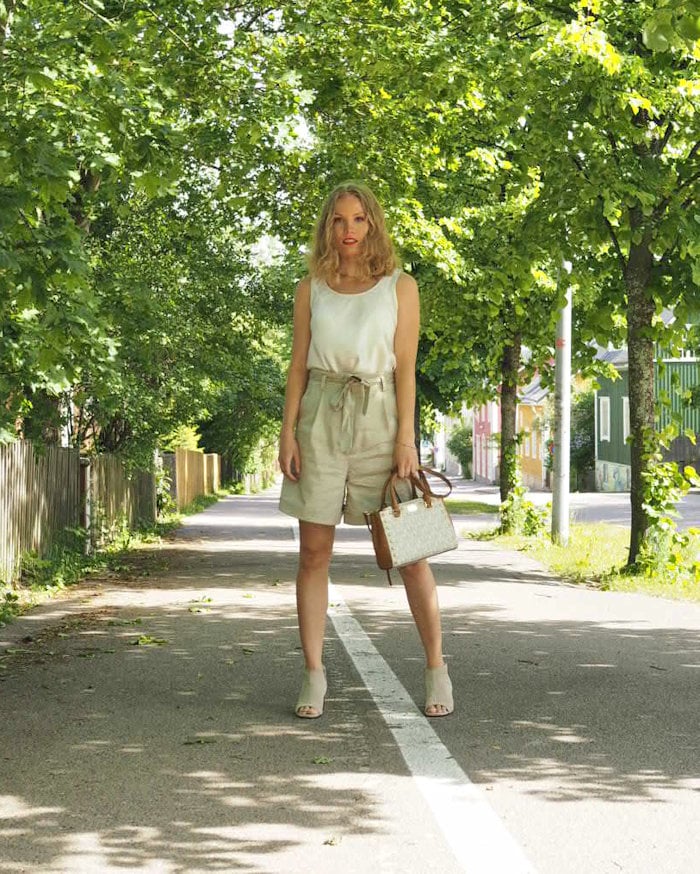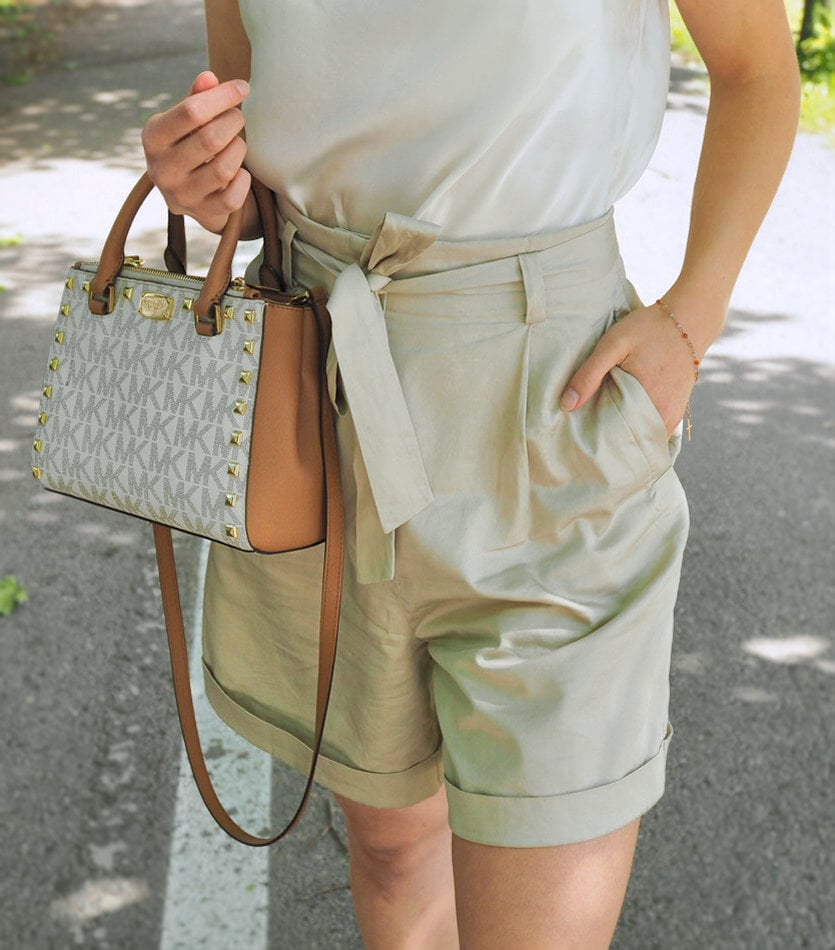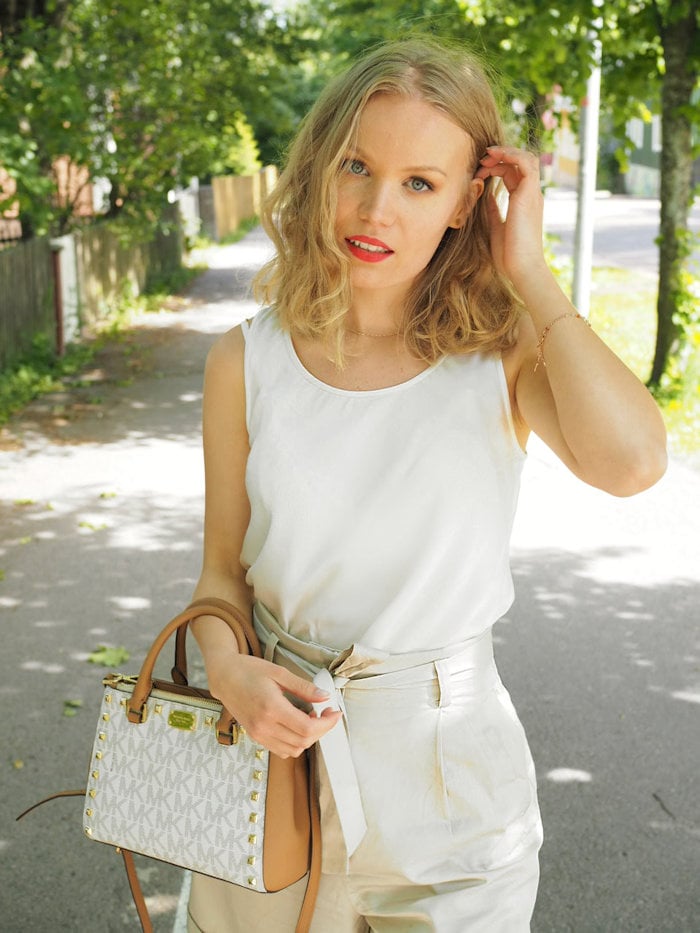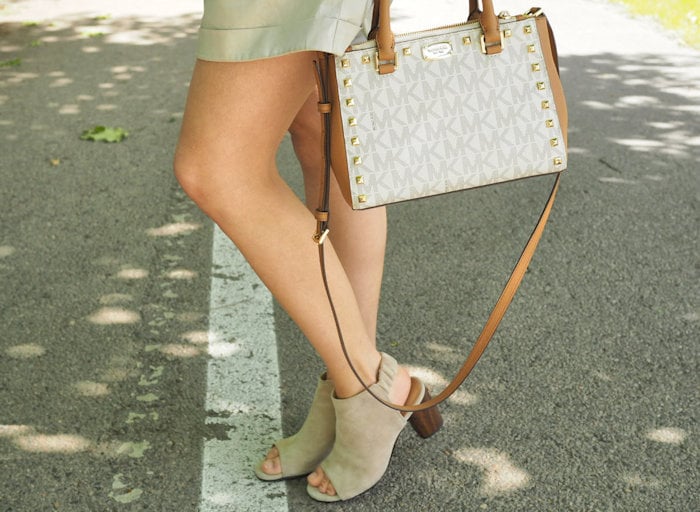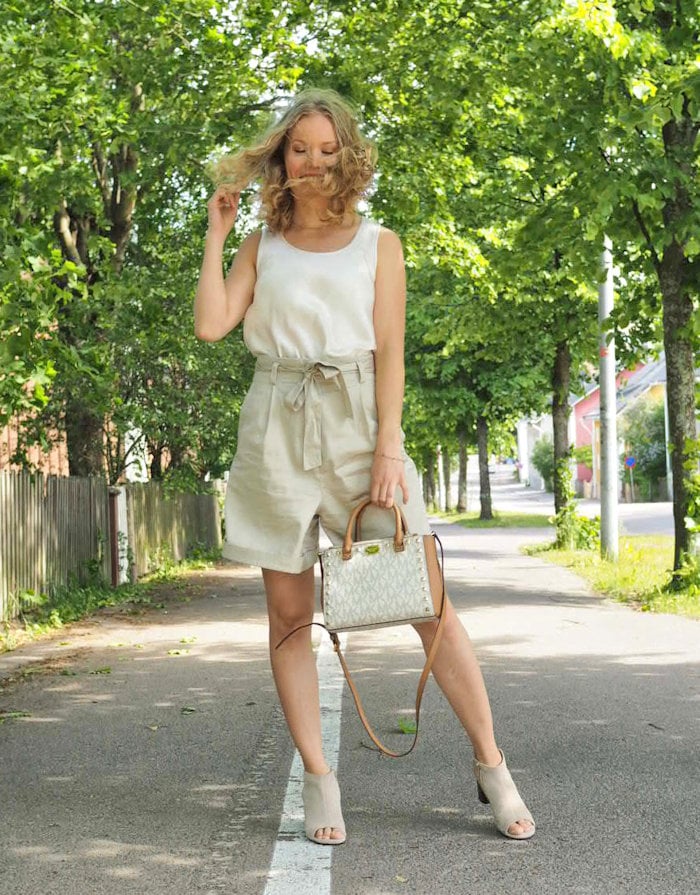 Silk Top – *Boss (similar *here)
Shorts – *& Other Stories (similar *here, *here)
Bag – Michael Kors (similar *here)
Shoes – *Vagabond Carol Sandals (similar *here,*here)
Lipstick – *Kjaer Weis Amour Rouge Lipstick
SUMMER OUTFIT 2 – Crochet crop top
The second outfit is very girly and cute, thanks to the rosy tones and the bow detail in my hair. The star of the show, however, is a cream colored crochet crop top. It's actually handmade by a Finnish blogger named Iines. As soon as I saw her crochet crop top collection I knew Î had to get one. I've been dreaming of a cute top like this for a long time!
Here I also wore the same shorts and bag than in the first outfit. I wanted to show in this lookbook, that not everything has to be new and different. It's okay to wear the same thing more than twice!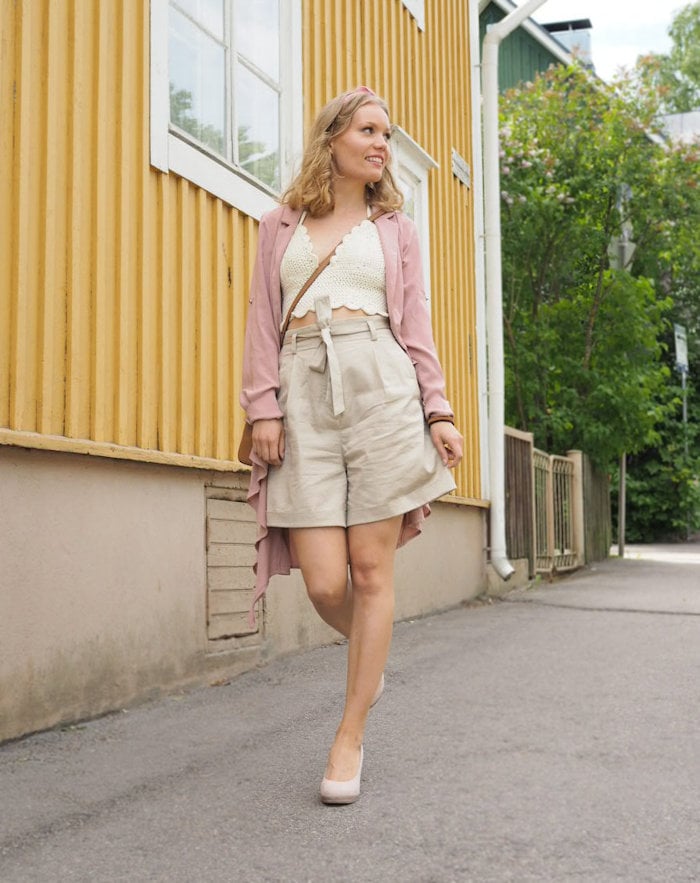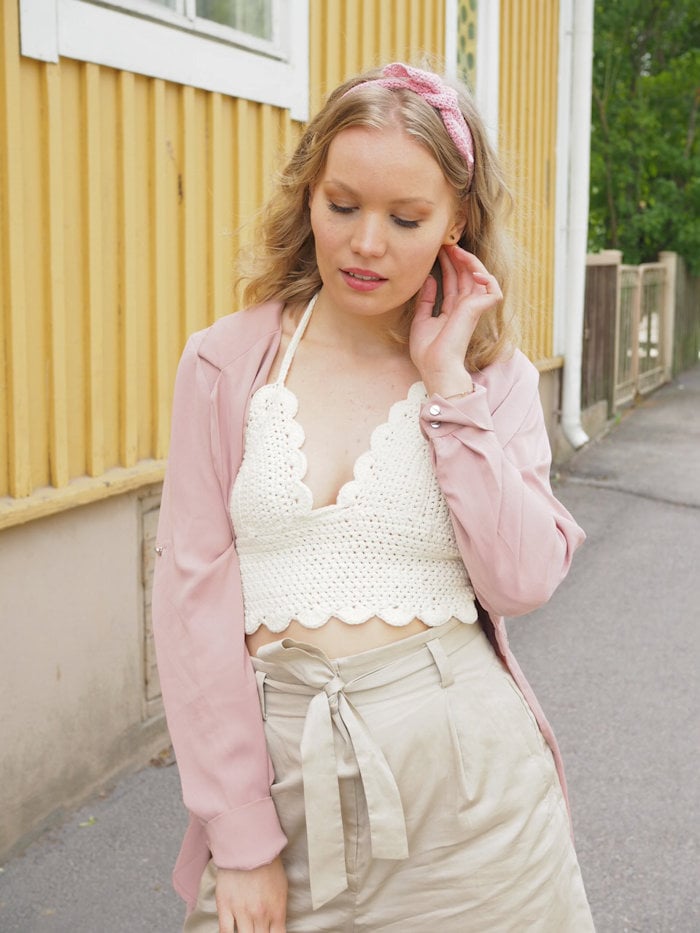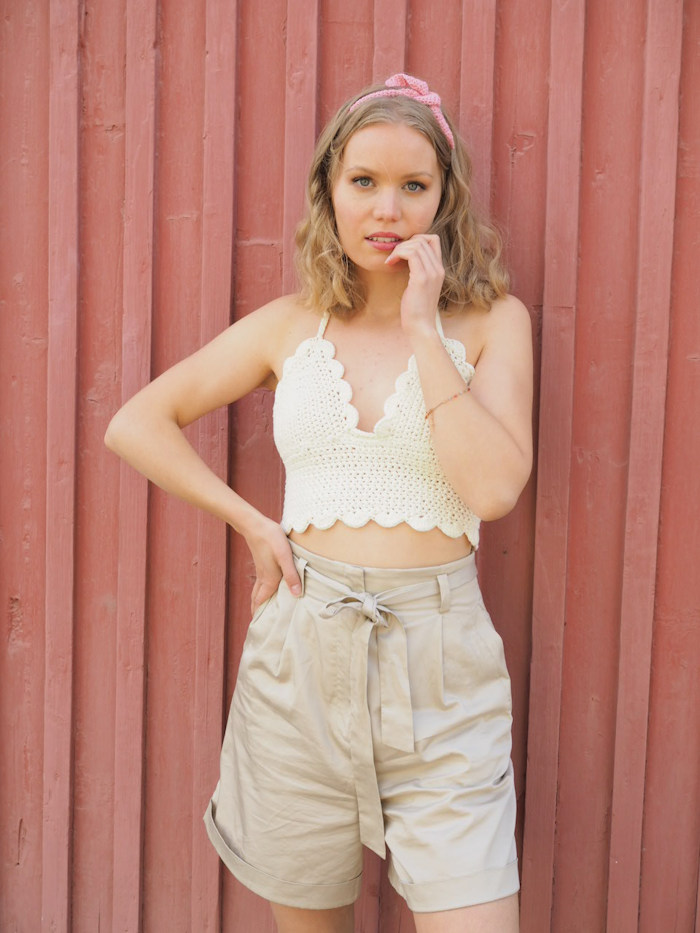 Crochet Crop Top – Handmade
Shorts – *& Other Stories (similar *here, *here)
Nude Pink Duster Jacket – Zadaa/Second hand (similar *here)
Nude Pink Heels – Andiamo (similar *here (US) *here (UK))
Bag – Michael Kors (similar *here)
Lipstick – *Jane Iredale Triple Luxe Lipstick in Rose (my favorite lipstick!)
SUMMER OUTFIT 3 – Casual
This outfit is probably closest to what I'm actually wearing day to day. Definitely not heels. This year I decided that sandals are cool and I've been loving these black ones. Sincerely, almost 25 year-old Charlotta, with happy feet. Besides, they go perfectly with my newest black bag.
The black silk shirt is from H&M and I was pleasantly surprised with its quality.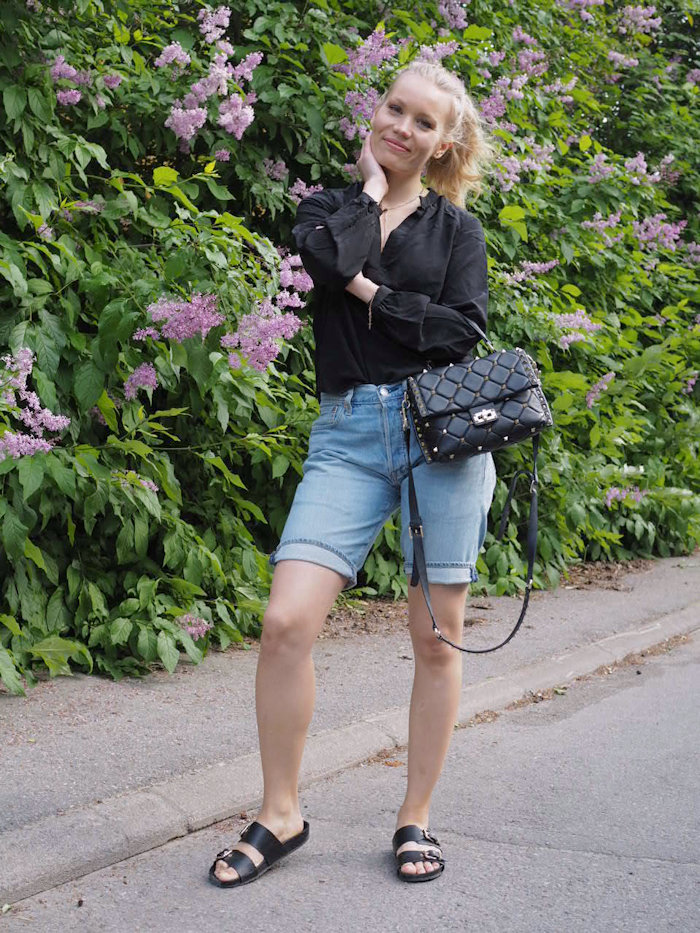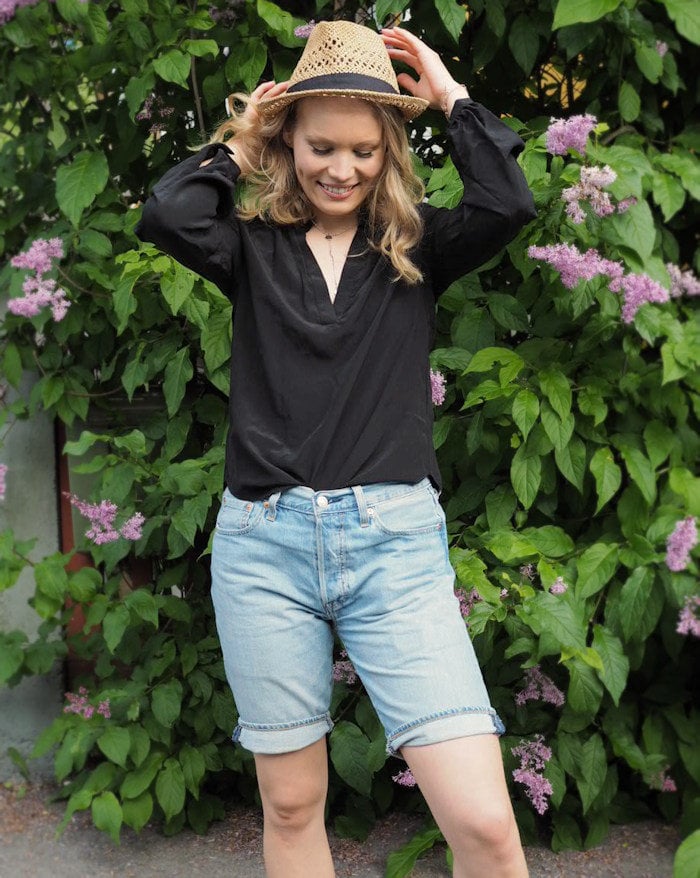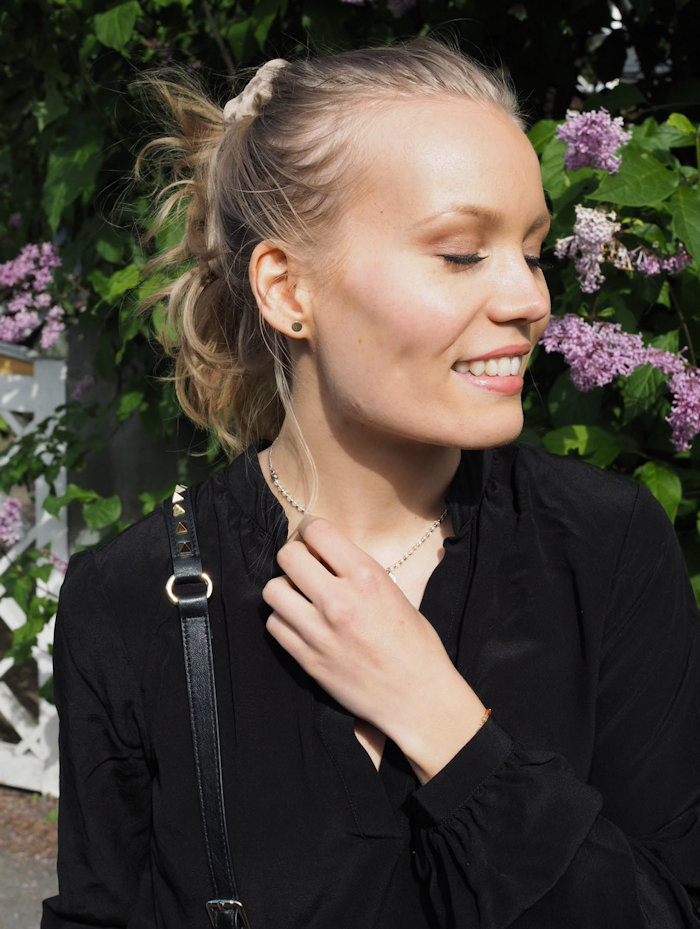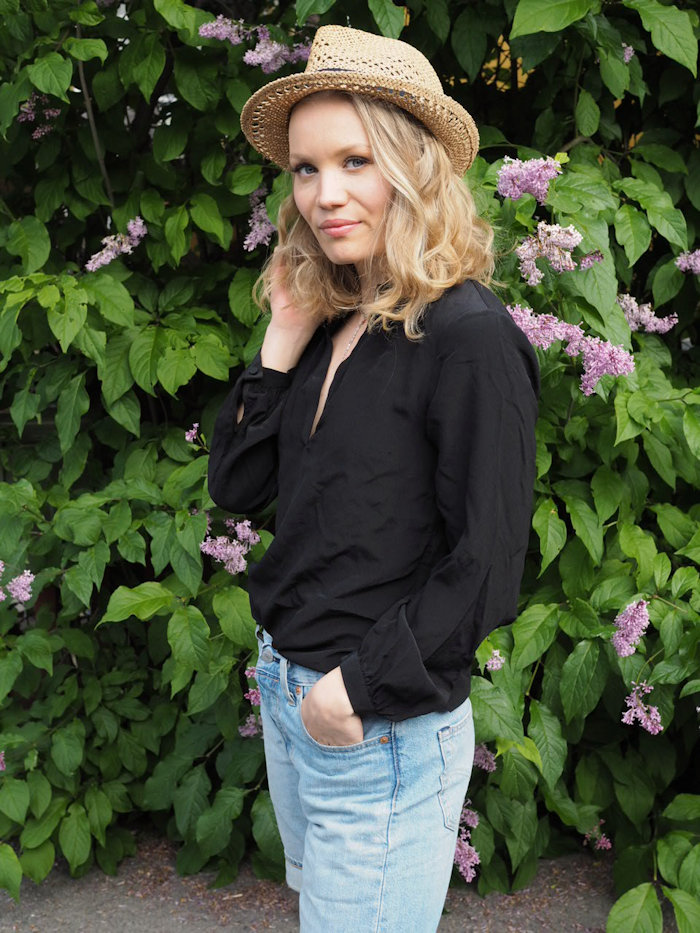 Thanks to my photographer @pinjaelisa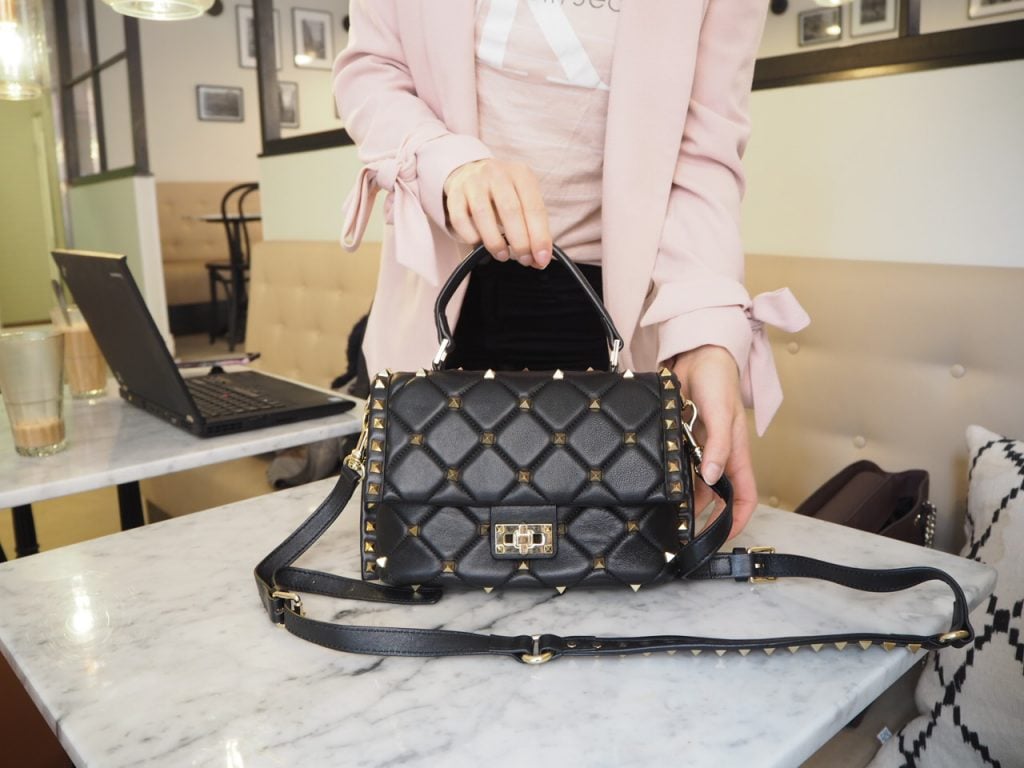 Silk shirt – H&M (similar *here, *here)
Shorts – *Levis 501 (similar *here)
Sandals – XIT (similar *here)
Bag – Zadaa/Second Hand (similar *here)
Hat – (similar *here)
Nude lipstick -*IsaDora Twist-Up Gloss Stick, Boho Beige
What outfit is your favorite?
And – would you like to see more lookbooks from me?