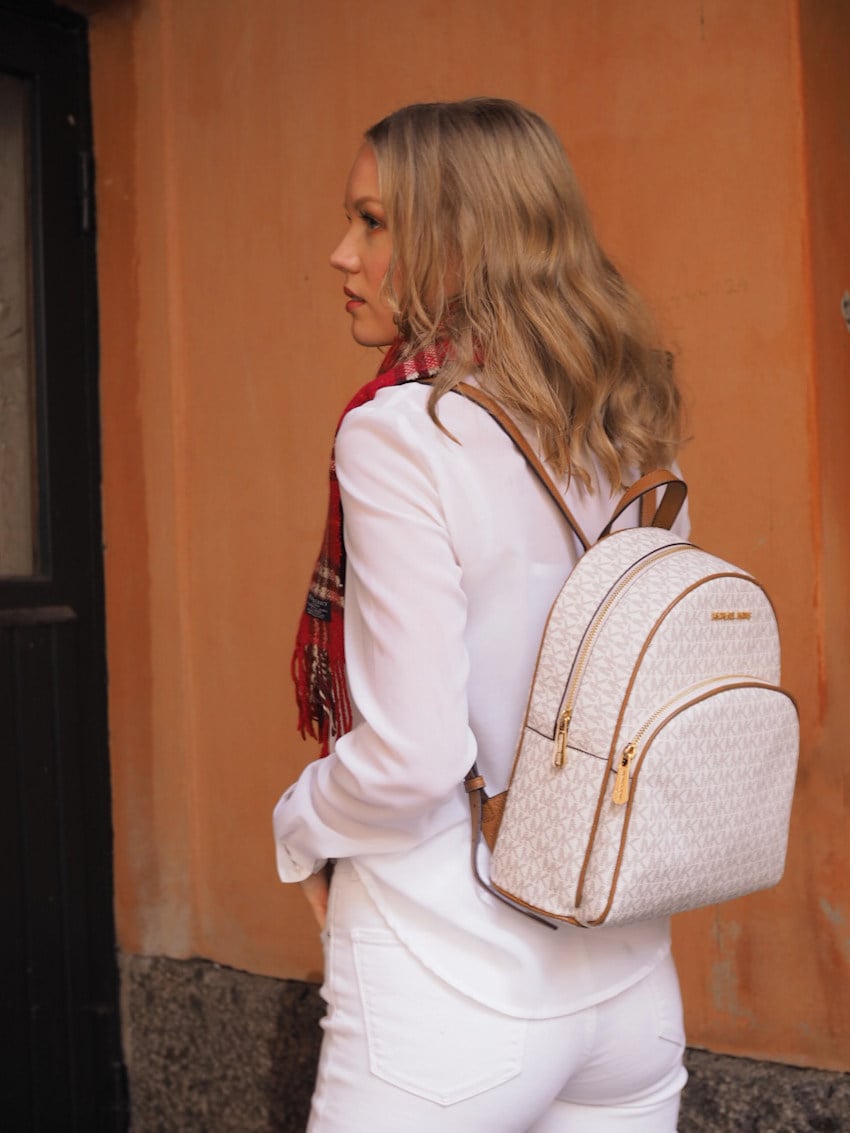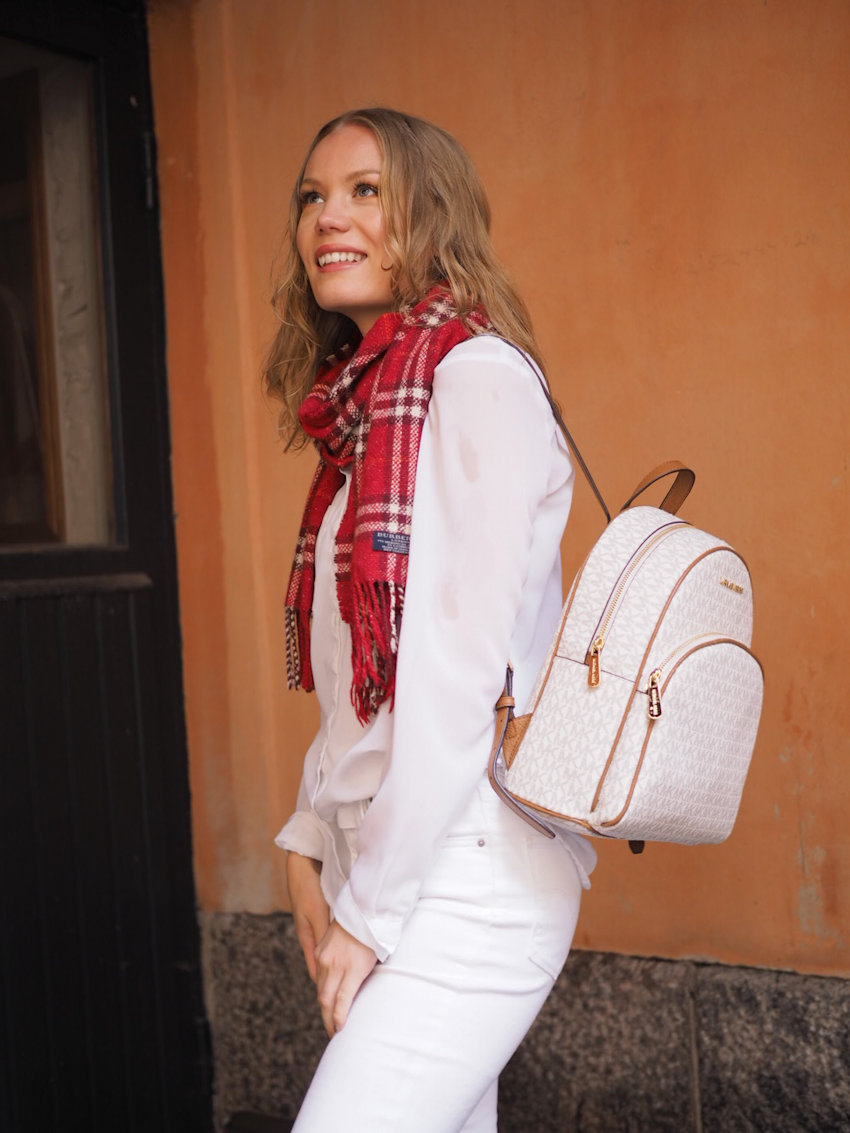 *Adlink
A while back I wore this all white outfit featuring my newest back bag and a red scarf. Can you believe that my outfit is almost entirely second hand? I bought those white Levi's jeans, Michael Kors bag and a red Burberry scarf from Zadaa, my trusted second hand app. (I got the bag with a discount for our Instagram collaboration.)
I really loved this outfit and I could wear it every day. That red scarf make it very suitable for Fall and is giving me some major Christmas vibes. Then again, right now,  everything is giving me Christmas vibes. It's my favorite time of the year.
When you look at the photos, you'd think I was all cozy, warm and happy there. I was actually cold and wet. At the end of this photoshoot my hair was dripping and when I came home I wore Risto's winter jacket – indoor – because I was still shivering. I thought it would be funny for once to share some truths behind these photos. Reveal what you can't see.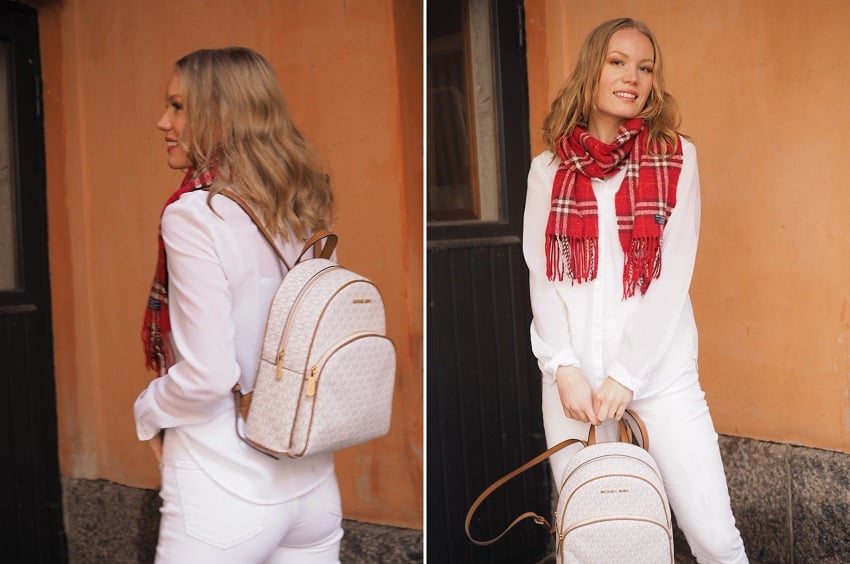 All white outfit
We found this place by accident. It's an inner court in one of the prettiest streets of Helsinki. The gate was open, so we sneaked in. I'm pretty sure I'm standing in front of someone's door, or back door. It was raining and we thought this was a safe spot, but the rain actually dripped through a sparse board ceiling, under which I was standing. Susanna, who was taking photos, had to hold my jacket and bag, while also holding an umbrella, since we had to protect the camera from the rain. Now that I think of it, the situation must have looked pretty hilarious.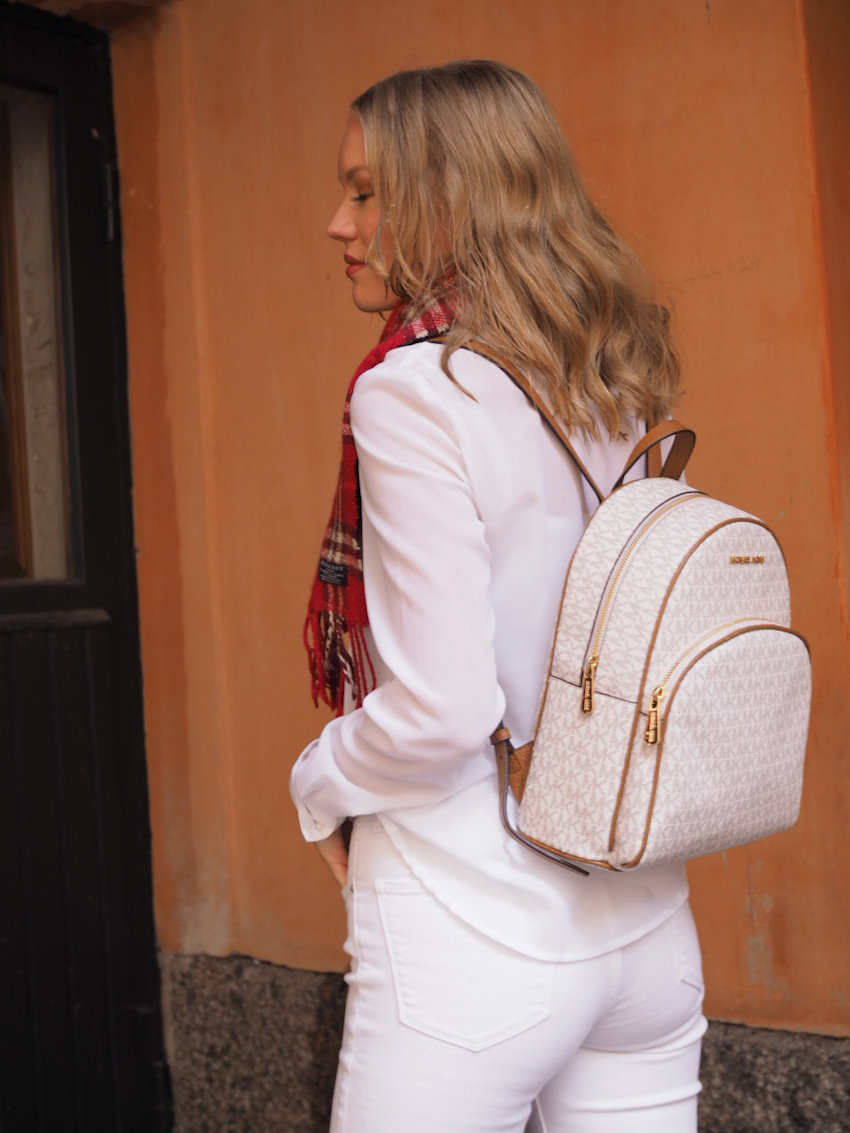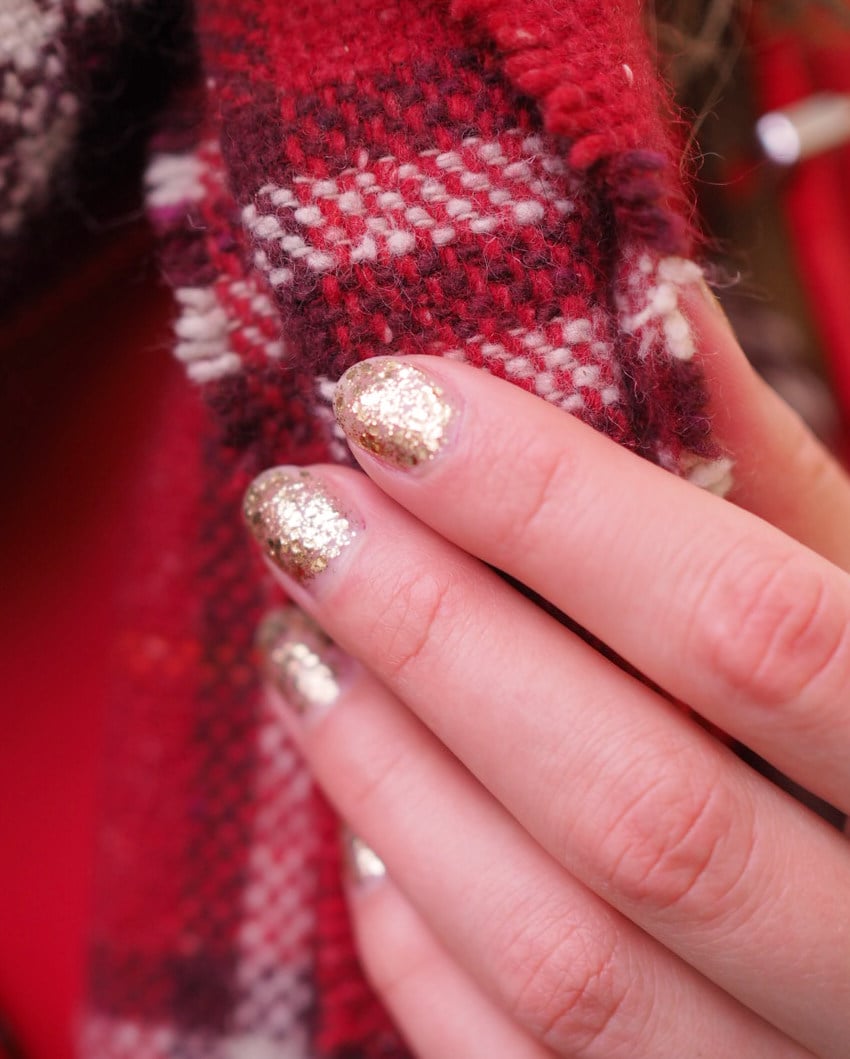 I was also nervous about the fact that someone might come and shoo us away. I'm one of those people who can't take a tram ride without paying or even come up with a white lie. I'm all about doing everything by the book – not breaking the rules. Just as a sidenote. Then again we were there just for a moment and didn't leave any trash behind. So whoever lived there – thank you for providing us a nice place to shoot.
It was also pretty difficult to not let the cold and rain show up on my face. In most of the photos, you can see that I'd much rather be home, enjoying a cup of warm tea under a very warm blanket. Luckily Susanna was such a good sport, not minding the rain and we got lots of good photos of her. And enough of me as well.
Shooting outside, in Fall or Winter, in Finland is a struggle. But one that is worth it. Just like this photoshoot was.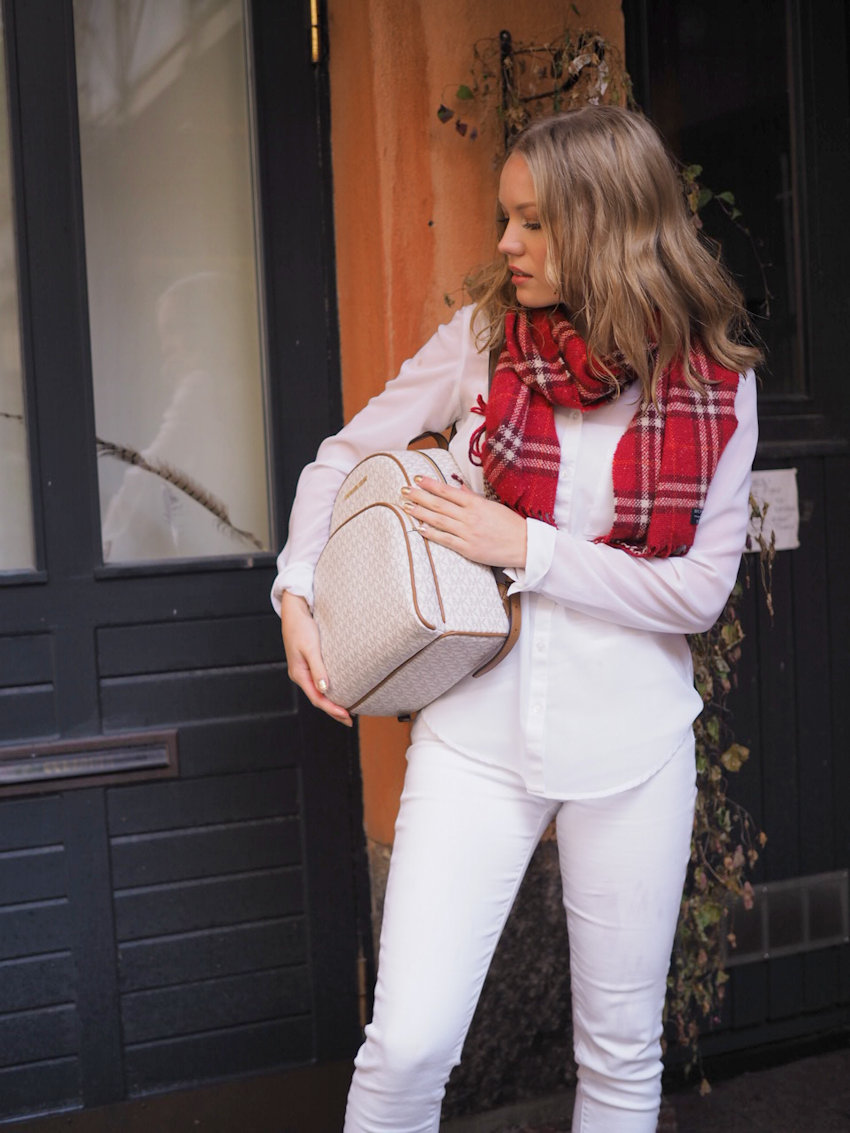 Photos & hair – Susanna / Healthyhairfinland
My outfit
White Levi's jeans (*here)
White Shirt
Michael Kors Bag
Red Burberry Scarf (*here)
Smith & Cult  Nail Polish, Shattered Souls (*here)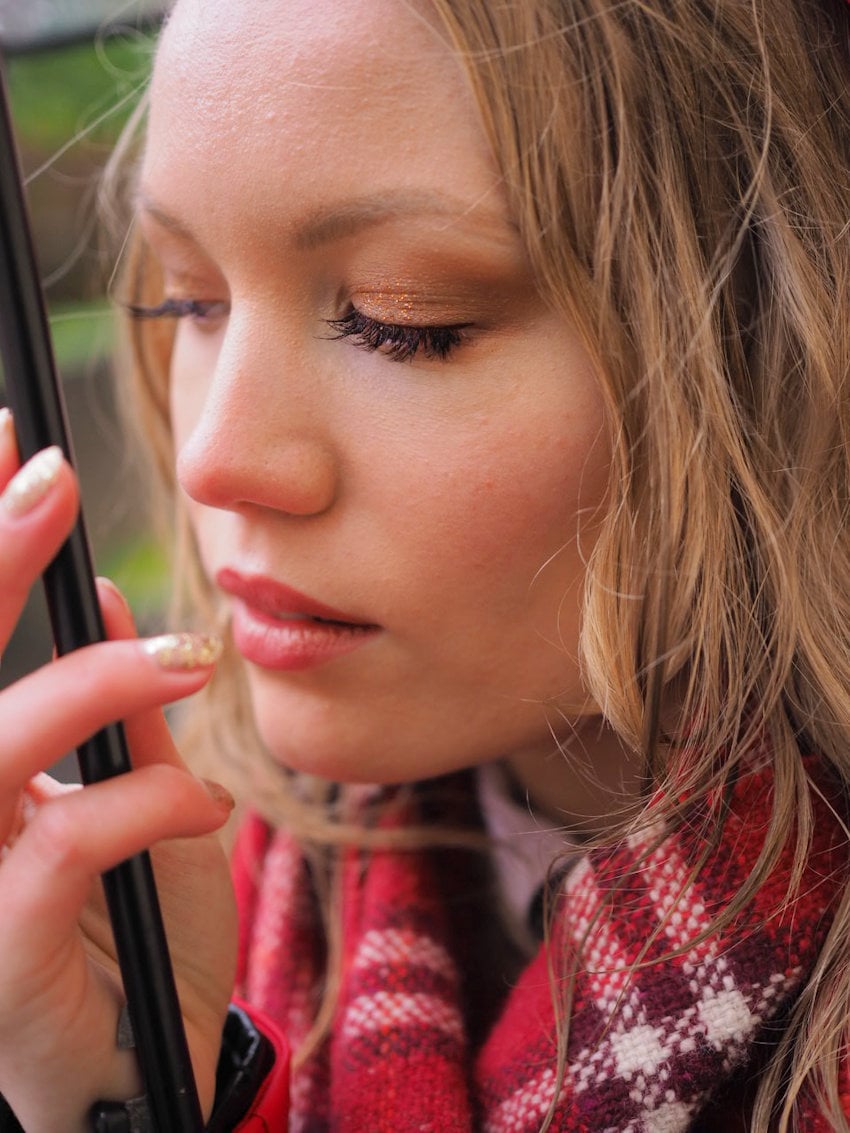 Related Posts