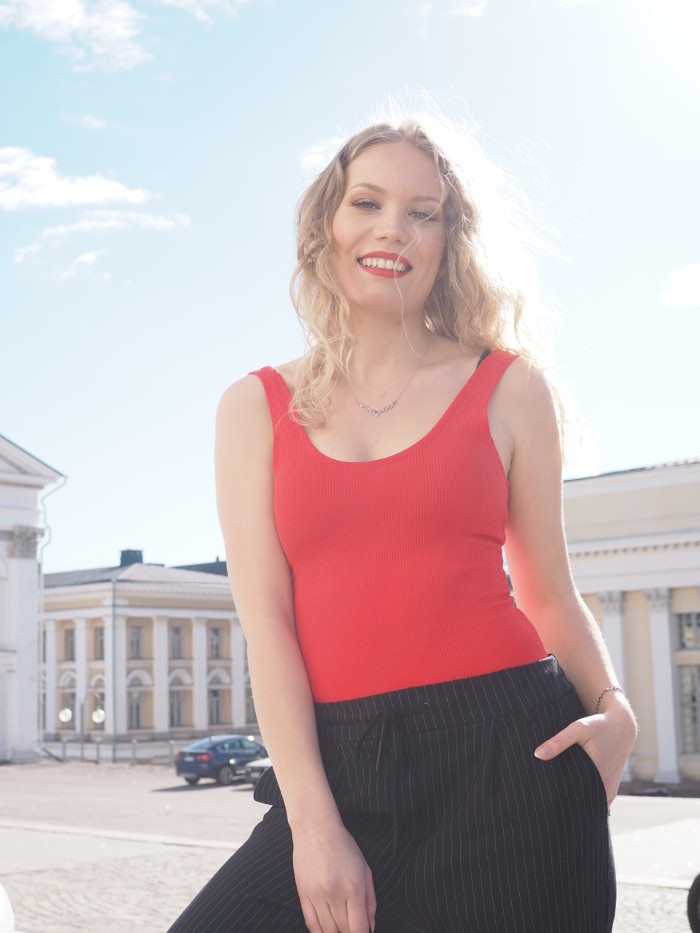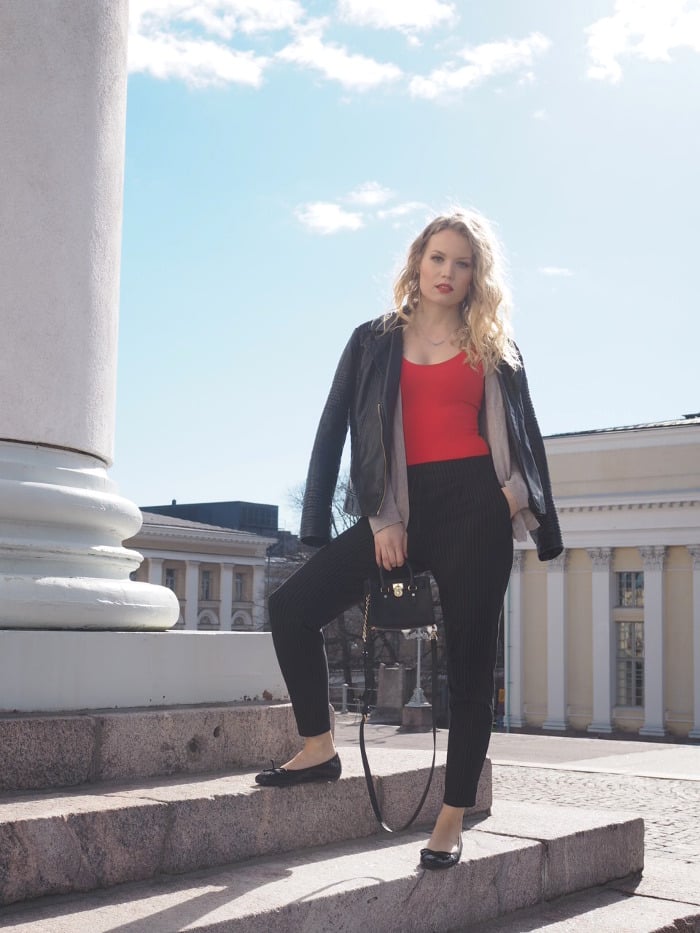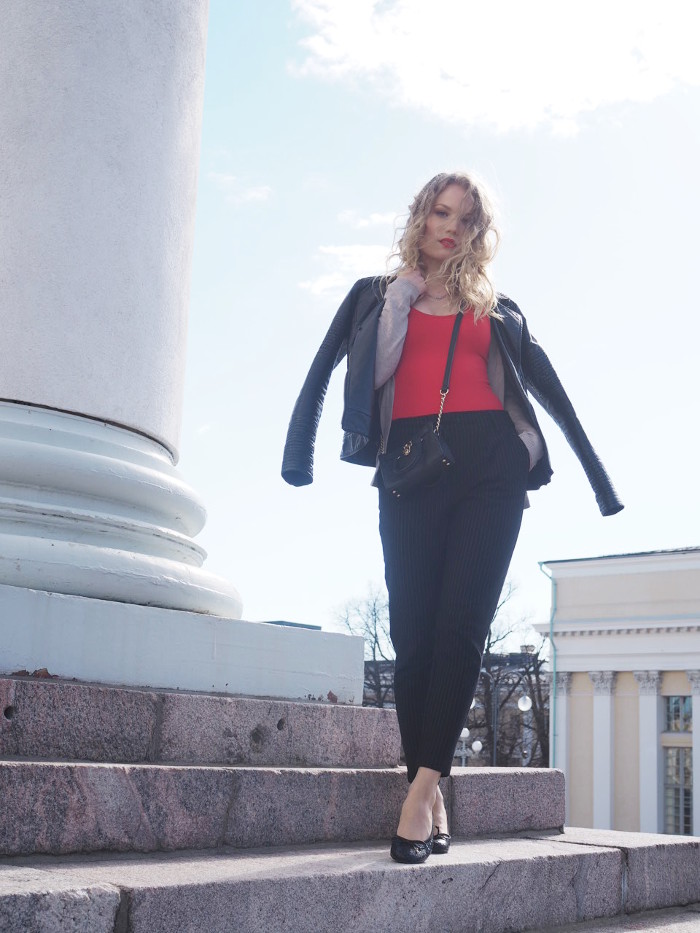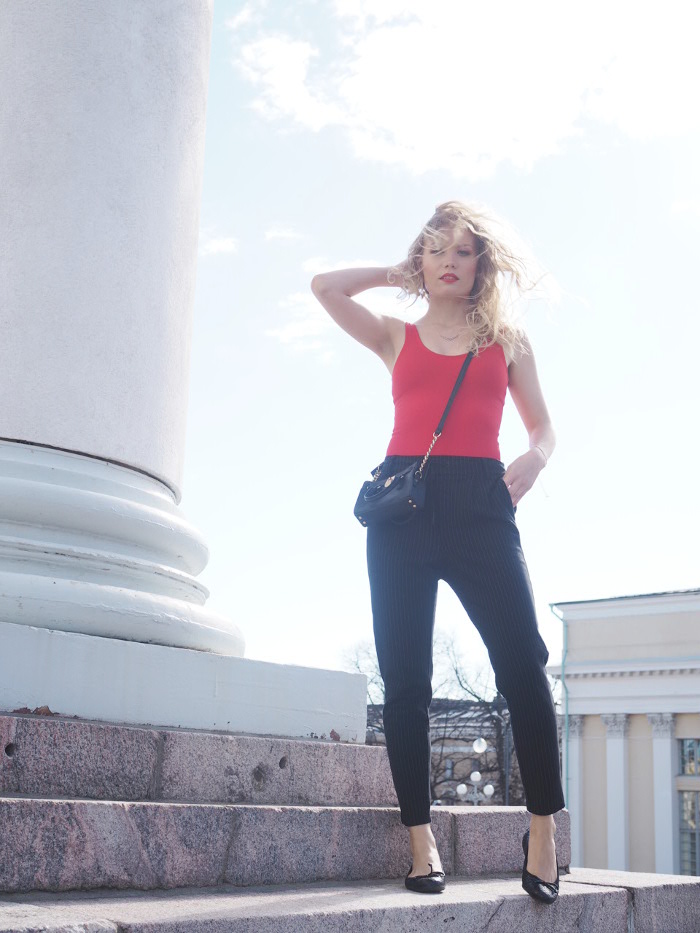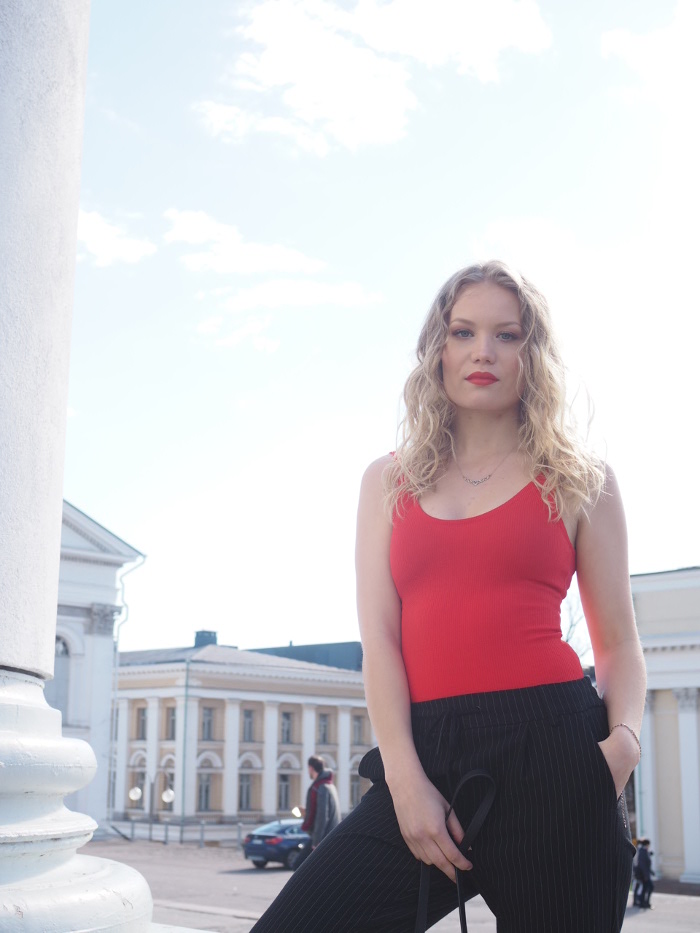 Who would have thought that warm reds look good on me? Well, probably anyone but me, since it's not the first time that color gets thrown at me. But I guess I agree now – I love that new red body from Zara.  And I'm super happy I had the perfect lipstick shade to go with it – a red that is a little orange (having white teeth makes wearing any lipstick color easy). It somehow also seems suitable, that the name of that color is Call Me Crazy.
Call me crazy, but it feels as though there is magic in the air. Just a little bit. Like someone is whispering to my ear: anything's possible.
It could be just the sudden summer that is already here, but I'll take it. I'll take the light feeling, the relaxation of not having to wear a jacket outside. The promise of a holiday, the warmth, sand between my toes…
… Or just Helsinki bathing in light and me being all excited about that thing in the sky.
And me being all excited about summer style and being able to wear ballerinas outside. I'm feeling the wind in my hair and it's almost warm.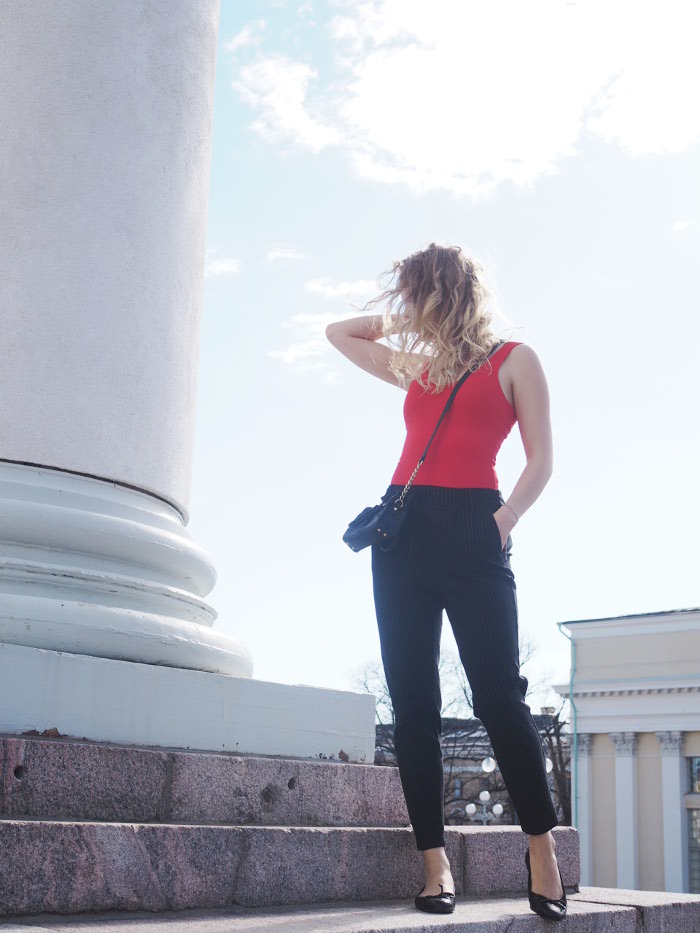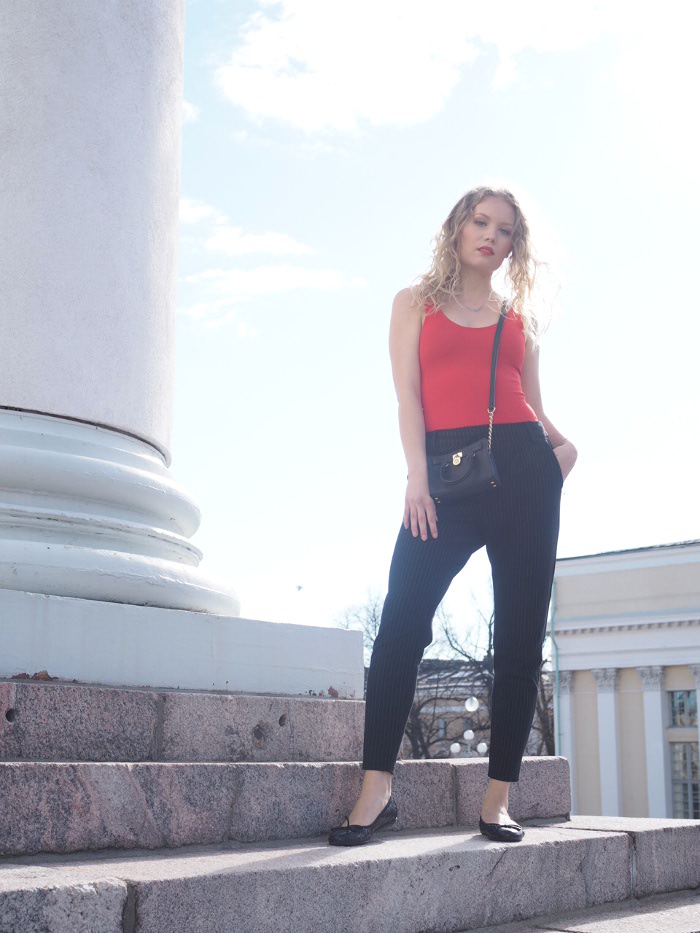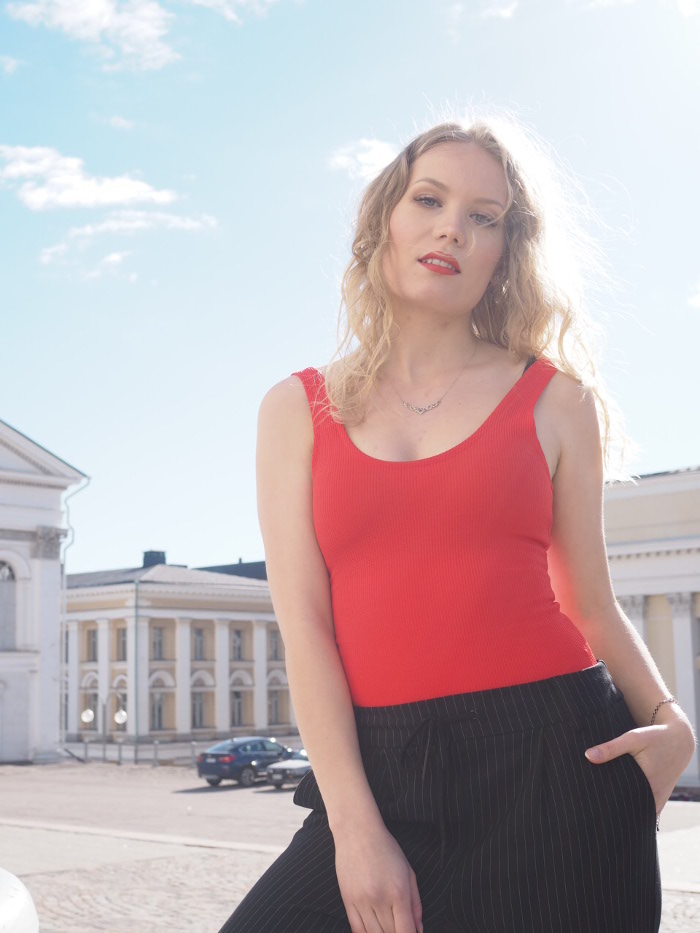 Also: I could wear this outfit everyday.
Body – Zara
Pants – Vero Moda
Ballerinas – Wonders
Lipstick  – Rimmel The Only 1, Call Me Crazy*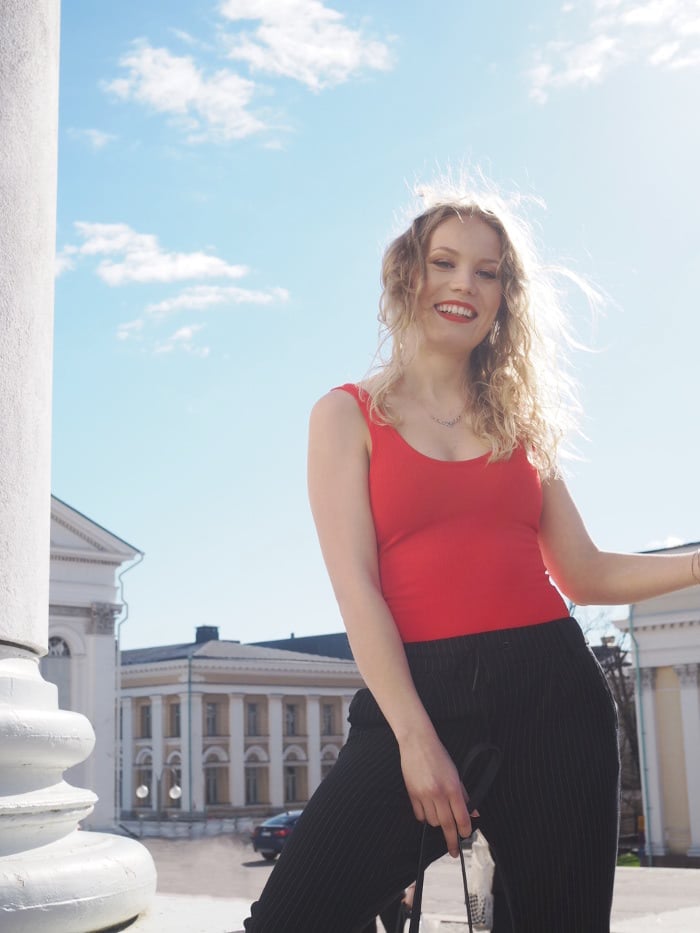 Photos – Emma