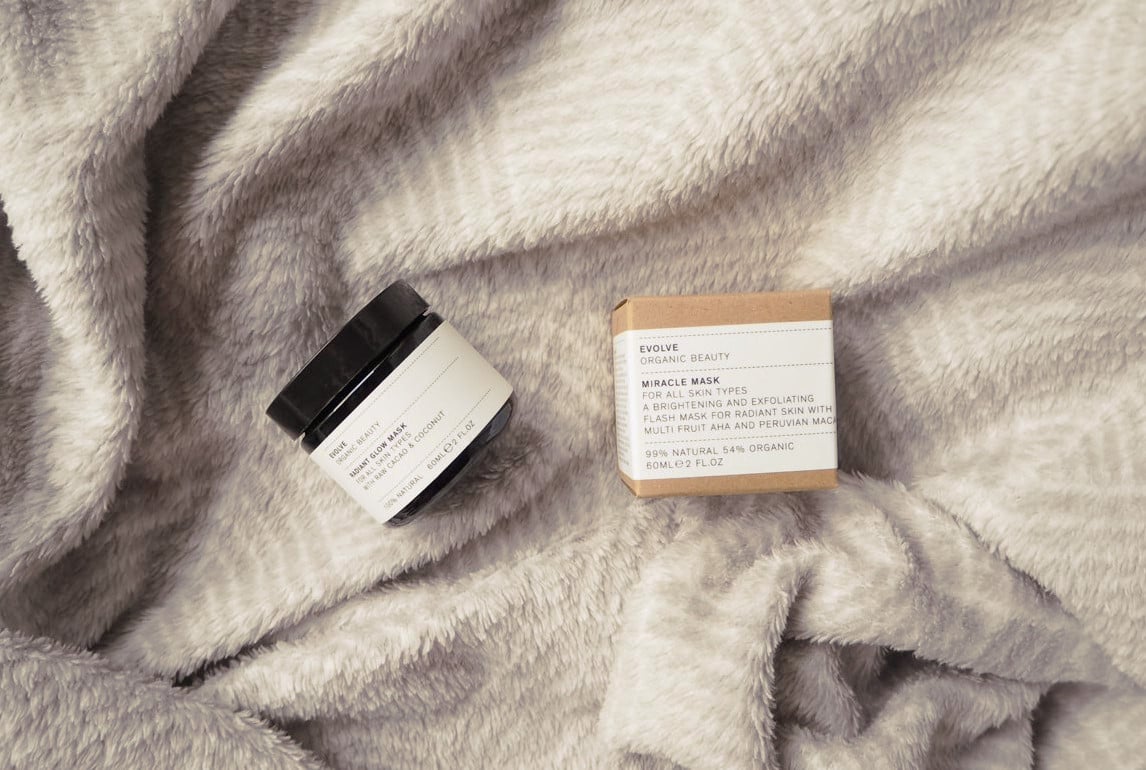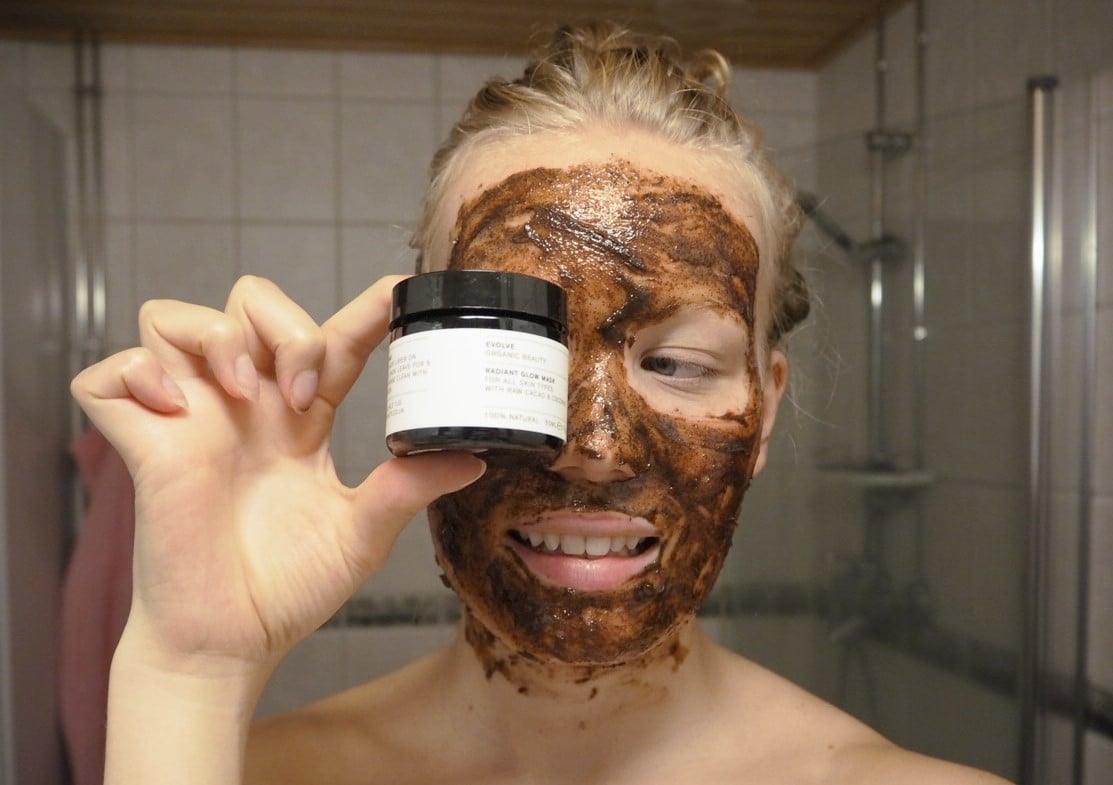 Masks are my favorite thing when it comes to skincare. They are the key thing in keeping my skin healthy. It's that one extra step you need to take, if you really want your skin to look and feel great. Obviously you need to have your basic routine in place, but you also need those special products for weekly use.
I always say this. Once a week: exfoliate your skin and do a mask. Or – do just one of those, but choose a mask, that does it all. A mask that gently exfoliates while giving you the experience that a good mask gives you. Lately I've been skipping exfoliating and just stuck with masks.
Today I'll talk about two masks that are quite the multitaskers: Evolve Beauty's Radiant Glow mask and Miracle mask.
*adlink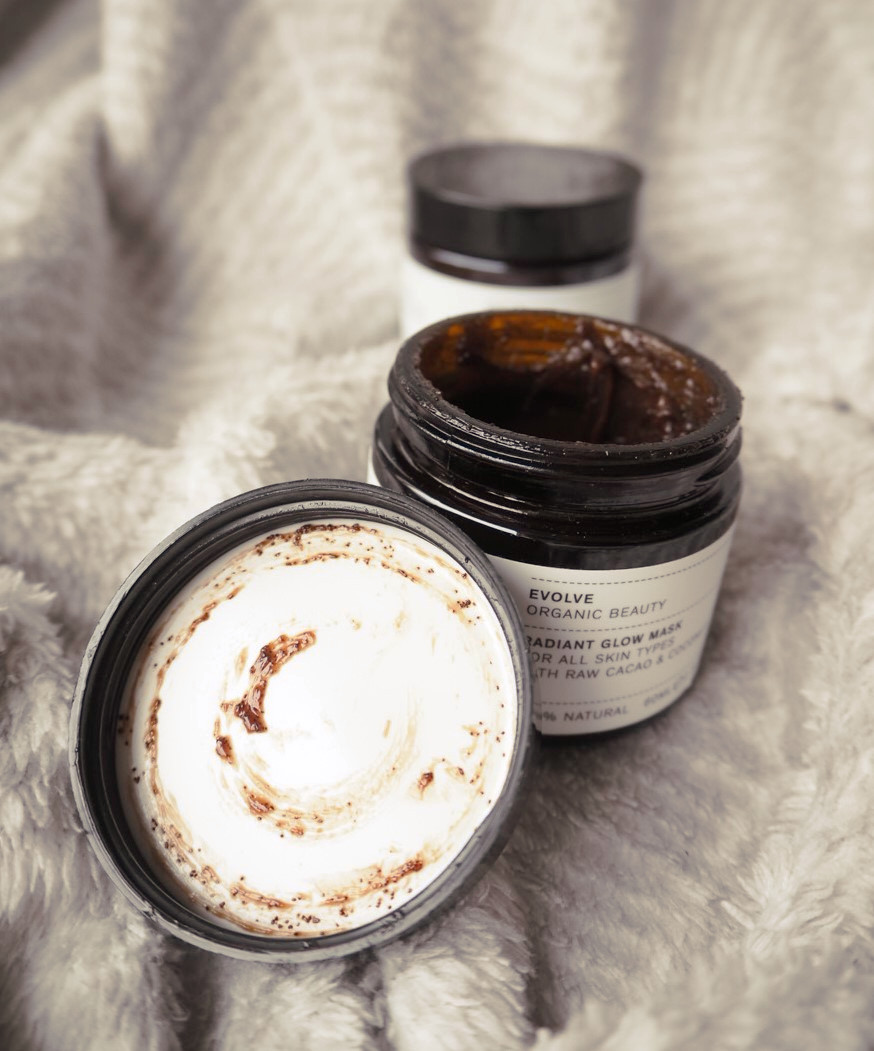 Evolve Beauty Radiant Glow mask
I tried this mask for the first time with my best friend. It's both lovely and sad, that every time I use this, she comes to mind. I miss her like crazy. My friend lives in Austalia, but was visiting here for a while. I thought it would be cool to get a second opinion on this mask. We went to a sauna and did the mask afterwards. We opened the jar, applied the mask on our faces and came to the conclusion, that we could just eat the whole jar (haha).
So the mask smells delicious. And it's even more delicious, because it's artisan-made of fresh ingredients like raw cacao, almond oil and coconut shell powder. It's fragranced with vanilla oil, which actually explains why I feel so strongly about this product. I love Vanilla-anything.
The mask feels very nice on the skin. Thanks to the oils, it melts a little on the skin. And thanks to coconut shell powder, it gently exfoliates the skin. After using the mask, my skin feels plump, soft and radiant. Especially the next morning. You could see and feel, that your skin had just gotten some special treatment. My friend and me were both loving our skin the next day.
I love timesavers and this mask is one of those good guys. Five minutes is enough with it. The only thing to note though, is that this is not the easiest mask to take off. The tiny little coconut shell powder gets everywhere so it can be a bit messy.
I've now almost gone through my first jar and I've already bought another one. So it is that level of good that I don't want to run out of it.
I would recommend this to all skin types. It's a safe bet in my books – it's effective, but still very gentle. It's the perfect beauty treatment before a big day. A new favorite.
*Evolve Beauty Radiant Glow mask 24£
*Evolve beauty Radiant Glow travel size* 12£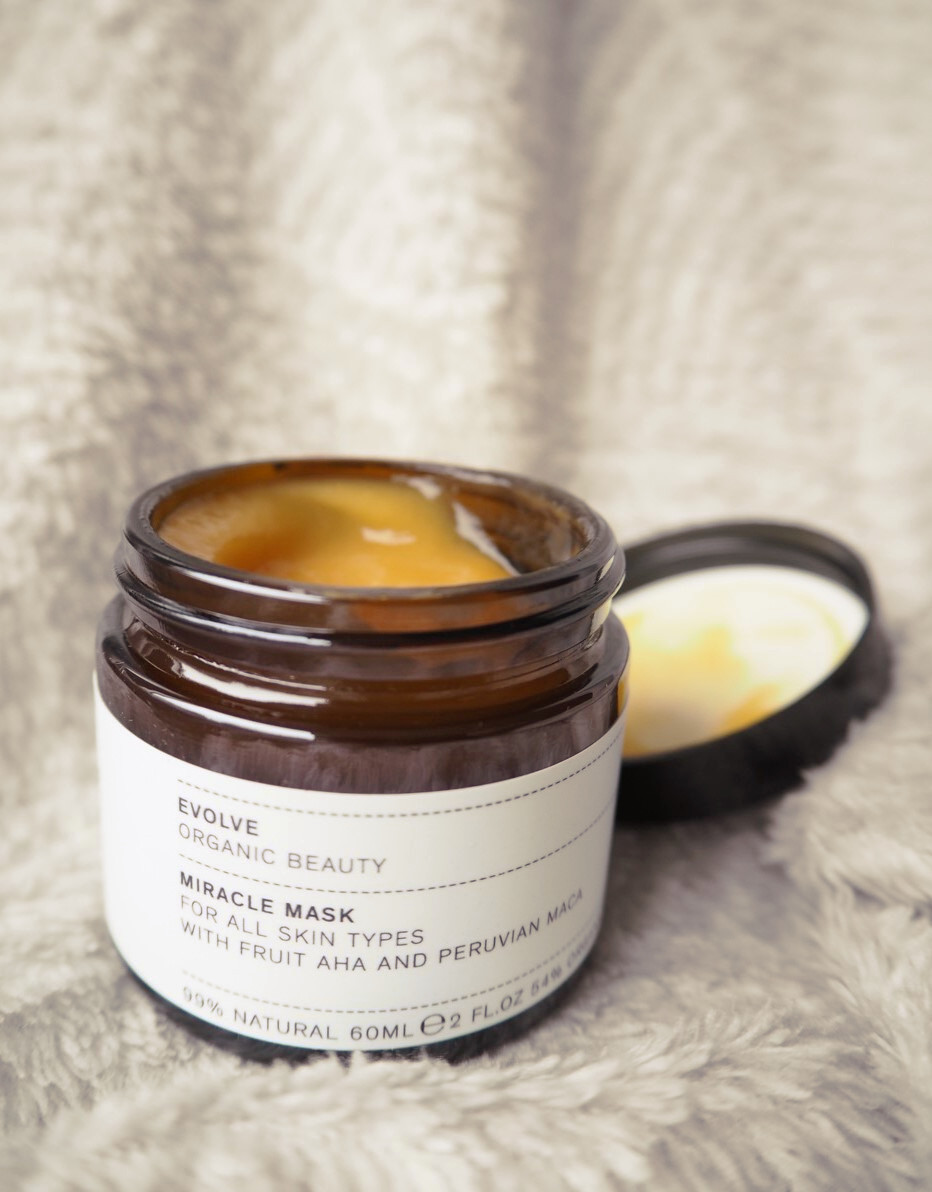 Evolve Beauty Miracle Mask
After trying the Radiant Glow and seeing this new mask on the shelf, I knew I had to see if it was just as good. And it is – but it's different.
If Radiant Glow was effective, this is next level. The mask contains fruit acids (AHA) which gently exfoliate the skin making it smooth and radiant. What I didn't know, is that AHAs also help to moisturize the skin by binding water to the skin. Because water = moisture. Fruit acids are amazing.
Besides AHAs, the mask contains ingredients like Peruvian maca, Papaya extract and Aloe leaf juice.
This mask feels very smooth as it doesn't have any grains in it. It feels a bit like a jelly. It makes me think of mango puree. You know, the one that babies eat? I may or may not sometimes buy it for myself because it's delicious.
As usual with masks containing acids, it feels a bit tingling on the skin. That's how I know it's working. It reminds me of these very effective professional masks I've used both in school and at work (at a beauty salon). This mask doesn't feel like your usual mask. It's almost like a professional beauty treatment that you can do at home. Except it's only 5 minutes and you can, indeed, do it at home.
I think this mask would work for all skin types as well, but if your skin is more sensitive or dry, I would just leave it on for a shorter time. I would do this mask a few days before an important day.
*Evolve beauty Miracle Mask 24£
*Evolve Beauty Miracle Mask travel size 12£
I think it's interesting that the most effective and best masks I've tried, have all been from an organic brand. Natural ingredients can be awesome, right?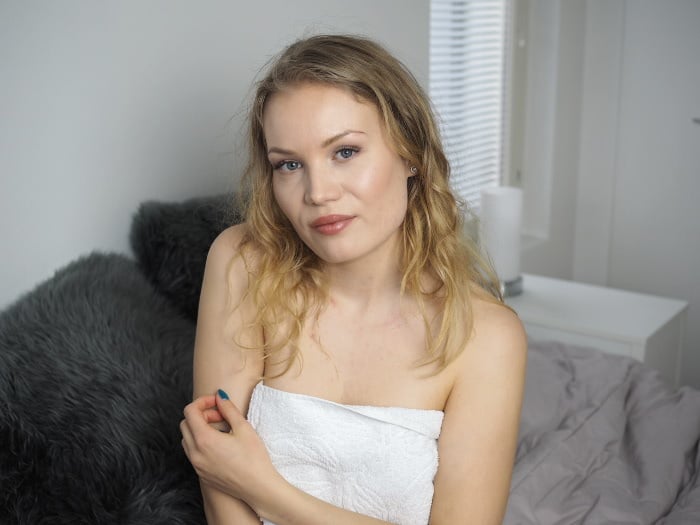 Evolve beauty is a very interesting brand. It was a coincidence when I first happened to try their organic deodorant cream. Which is still, as I declared it, the best deodorant ever. After that I tried their hair products, which I actually just purchased for my upcoming trip. I've also tried their hyaluronic acid serum, which was great. So far none of this brand's products have let me down. Actually quite the opposite. I'm quickly becoming a huge fan.
Have you tried these or something from Evolve Beauty? Are masks in your weekly skincare routine?