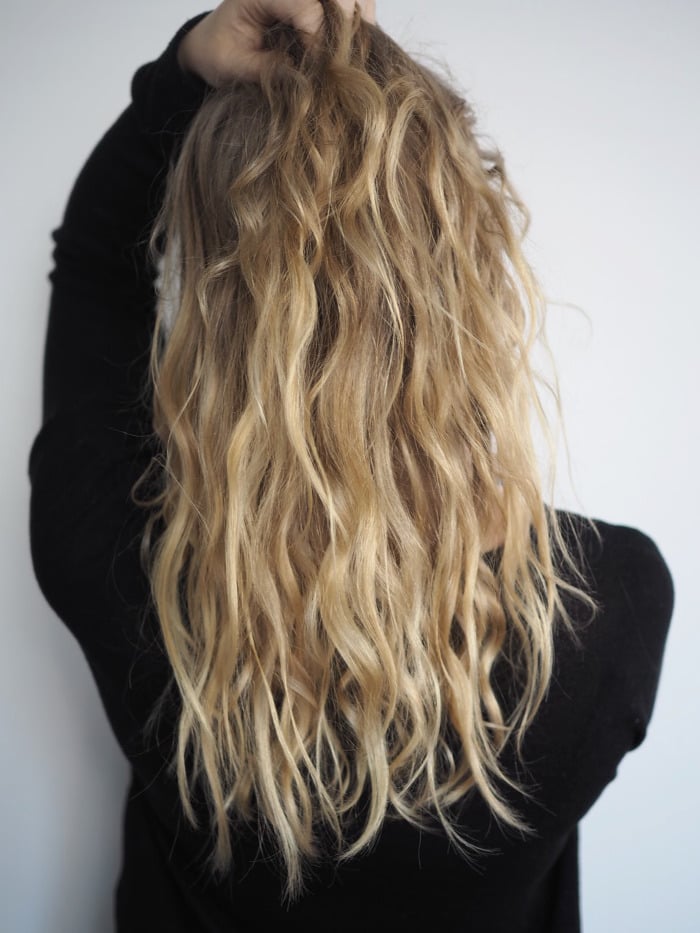 As you may know, I prefer organic products when it comes to my hair. There are three reasons:
My scalp is quite sensitive and I have found that organic shampoos are the best for it. They help to treat dryness, oiliness and dandruff.
 My hair is curly, so I need to use shampoos that don't contain sulfates (they are too harsh for already dry hair) or silicones (they might ruin my curls by smoothing and straightening them too much).
I like to use organic products, where I can and organic hair products just seem to work for me.
However – it's not always easy to find good natural shampoos. I have tried some bad ones as well. Shampoos, that tangle my hair or leave my hair feeling dirty. I like my shampoo to feel like a regular shampoo. I like it to foam and to make my hair feel clean – but I don't want it to strip my scalp from it's natural oils (that's the key in treating naturally curly hair!).
And guys – I have found new shampoo, that is amazing and a new conditioner, that's almost as good – especially for natural hair or naturally curly hair. I'm talking about Evolve Beauty's Superfood Shine Natural Shampoo & Conditioner. I got them both as pr-samples.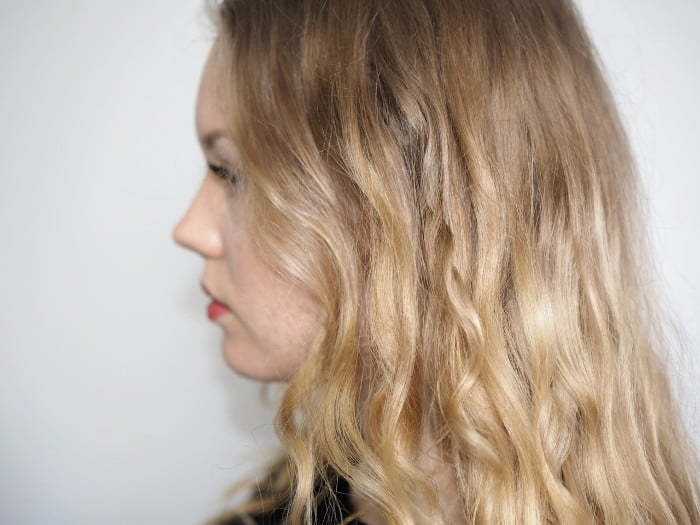 The shampoo smells amazing and it makes my hair feel smooth. It foams well. It contains baobab proteins, which boost shine by 42 % and softness by 27 % – they say that it's better than dimethicone, which is a silicone. That is so cool and I can definitely stand behind that statement. As you can probably see from these photos as well, the shampoo definitely gives a beautiful shine. I can see myself purchasing this shampoo again, since the price isn't bad either.
*Evolve Beauty Superfood Shine Natural Shampoo* 13£
*Evolve Beauty Superfood Shine Natural Shampoo* 5£ travel size
The conditioner has the same scent as the shampoo, but not as strong. When it comes to the consistency, the conditioner is quite thin and lightweight, which is perfect for natural or curly hair. This too contains baobab proteins, which plays a part in making your hair look very shiny and soft. This untangles hair very well too, which is important since I don't use a brush. If your hair is very damaged or dry, this conditioner might not be enough for you. My hair is quite dry – the lengths in particular – but this conditioner is enough for me, especially when I pair it with my curl cream leave-in-conditioner.
*Evolve Beauty Superfood Shine Natural Conditioner 15£
*Evolve Beauty Superfood Shine Natural Conditioner 6£ travel size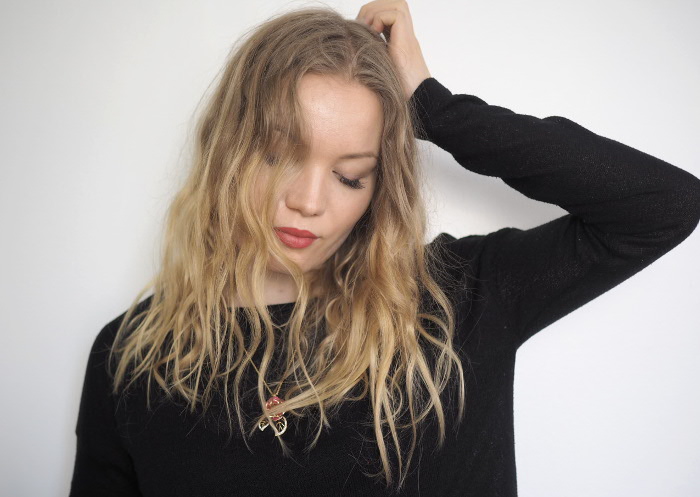 In these photos I only washed my hair with the shampoo and added the conditioner and nothing else, just to show you the results using just these two products. I feel like my curls behave a bit better, when I use the curl cream, but I like these wavy curls too, which I achieved without the curl cream.
If you want to read more in-depth info about my hair care and curly hair, I suggest you read this post:
Naturally curly and wavy hair 101 – Curly hair routine.
What do you think of my hair? Isn't that shine amazing?