Current skincare faves – Lavera Anti-Pollution skincare products review
I'm quite bad at handling stress.
Or – I'm the master of it. I manage to stress about almost everything: food, sleep, outfits, work, play and even my toes.  It's a constant struggle and something I do pay attention to daily – I have moments, when I realize it's so unnecessary, take a deep breath and just enjoy whatever it is I'm doing or seeing. And on the other hand, it's just life and it's something you need to live with.
But one thing I haven't had to stress much about lately has been my skin. I always get new products to try out and not always do they work for me. But I realized one day, that the routine I'm doing right now with some new products (received as pr-samples)  is actually working brilliantly for me.
So obviously I need to tell you about those products.
*adlinks marked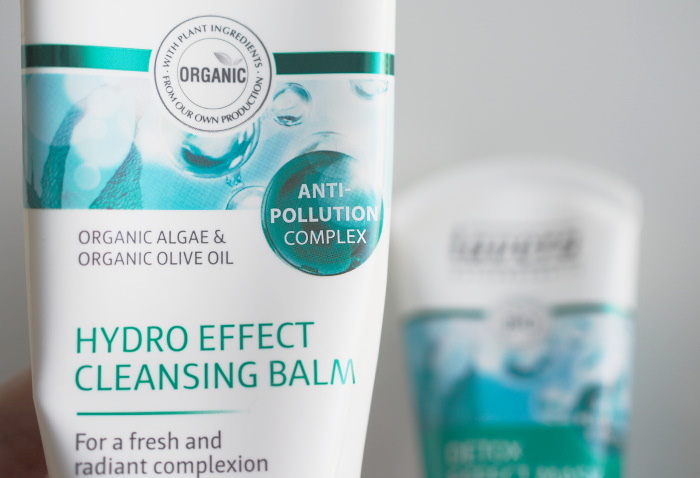 Lavera Anti-Pollution line
Lavera is a german brand, that is quite affordable when it comes to price point. It's ecocertified and sustainable.
The three products I've used lately regularly, have been from Lavera's new Anti-Pollution line. The products are meant to shield your skin from air pollutants, keep it fresh and radiant and nicely moisturized. I'm quite excited about these ones, because Lavera is not only ecocertified and natural, but it's also affordable (even though this line is slightly more pricey than the other lines). I admit I'm always a bit hesitant to try affordable things especially with skincare, but these products turned out to be very nice.  By the way, Germany has some really cool natural skincare brands!
Usually Lavera's packaging doesn't appeal to me, but with this particular line, there's actually a bit more effort on it. I know it's just a packaging, but I like pretty things. I'm seeing the product every day, so it's nice that it's nice to look at. But I have to say, that I do like that a brand uses more money on the inside of the product, rather than on the outside. What are your thoughts on this? 
I have combination skin, and I have found that these products suit my skin perfectly. All of these are vegan.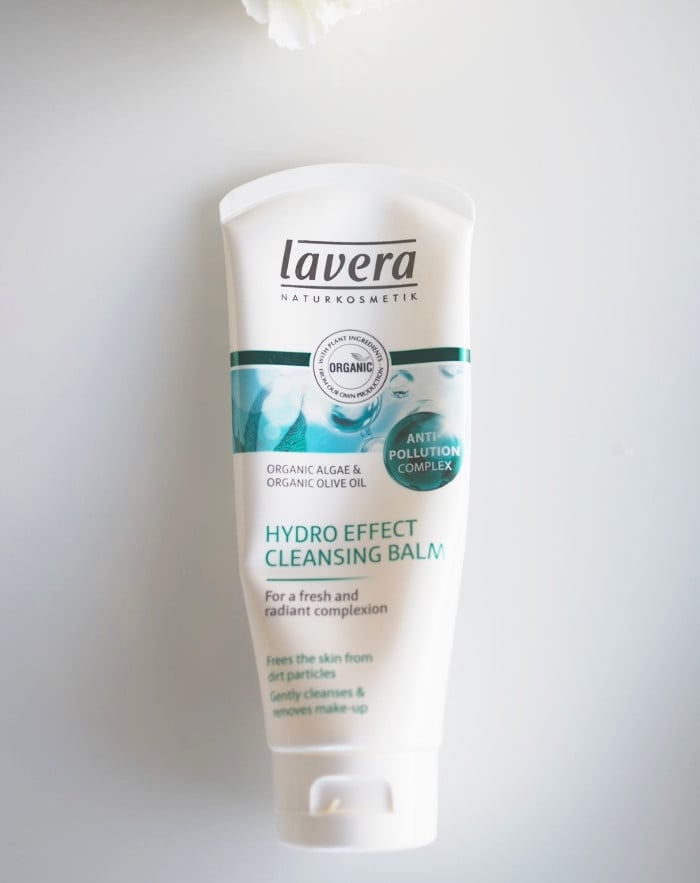 Lavera Hydro-Effect Cleansing Balm
Somehow finding the perfect cleanser has been very hard for me. I've usually used gels and foams, but I've been wanting to try something more gentle. This cleansing balm is exactly what I've been looking for: it's a creamy gel, that cleanses my skin gently, but effectively. It's not like the cleansers made for oily skin (that leave my skin feeling dry), or like the milk cleansers made for dry skin (that leave my skin feeling like nothing's happening).
This feels very nice on the skin, it slides nicely and it leaves my face fresh, clean – yet lightly moisturized. It has a natural sweet scent to it, which I love.
I actually use it both in the evening and in the morning.
*Lavera Hydro-Effect Cleansing Balm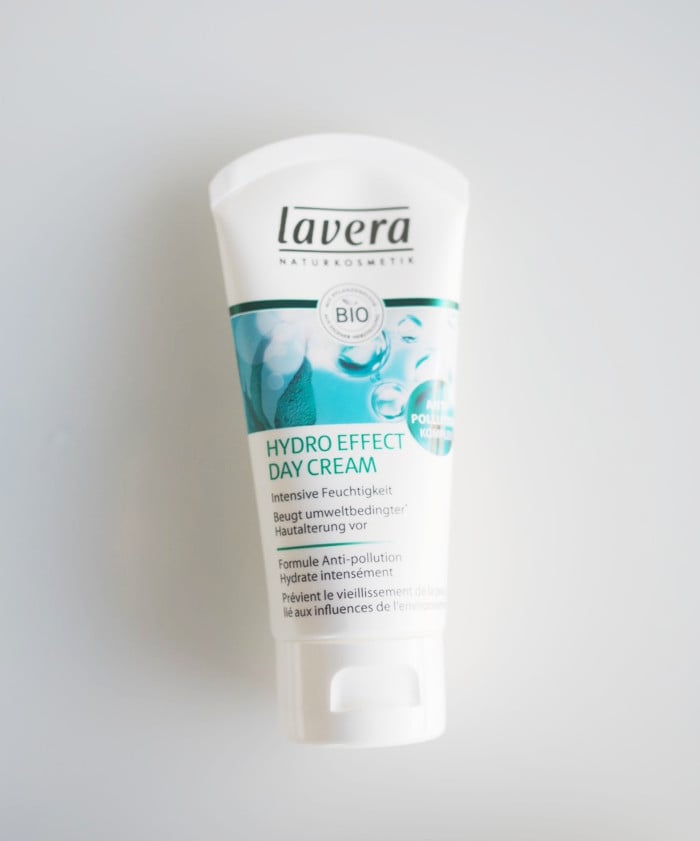 Lavera Hydro-Effect Day Cream
This day cream is a lightweight gel-cream, that absorbs nicely into the skin. I always prefer a light consistency in my lotions and this makes no exception. The day cream brings just enough moisture and care to my skin, without clogging my pores.
It has the same sweet scent as the cleansing balm, which is a nice addition. I have to note, that even though there is a scent to these products, it's very subtle. With natural products the scents are also natural – meaning that they evaporate quite quickly. So even if you preferred unscented products, you could probably use these.
Since this is quite lightweight, I would recommend this for normal to combination skin.
*Lavera Hydro-Effect Day Cream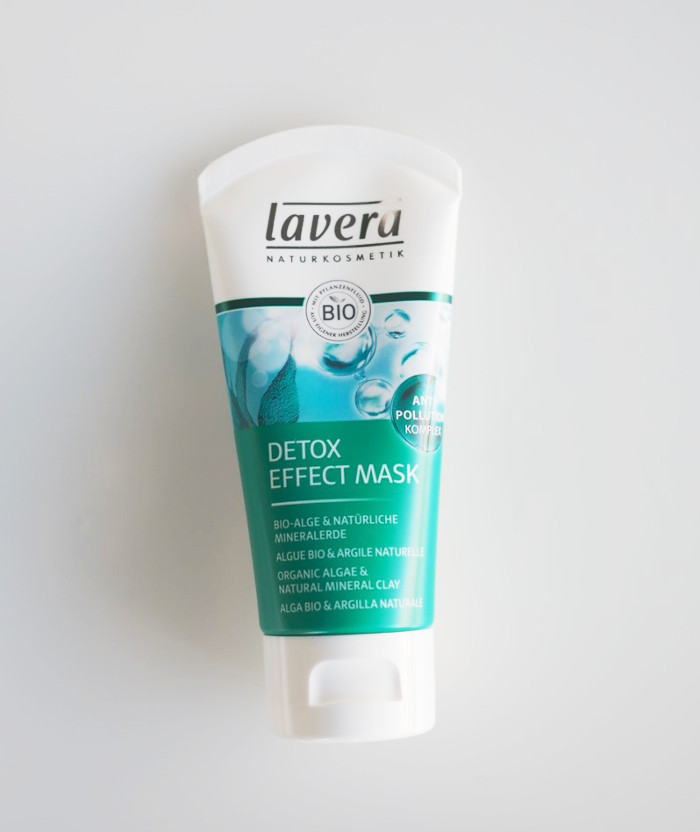 Lavera Detox Effect Mask
I try to use a mud/clay mask weekly. I don't always manage to do that, but I try my best. Doing a mask once per week helps to keep my skin radiant and clean. It also helps to fight any imperfections and sebaceous filaments.
This Detox mask is not too drying, but it's still effective. It contains clay, but also nourishing ingredients such as jojoba oil, almond oil, shea butter and aloe vera. It has these tiny grains in it, that help to exfoliate the skin. When I'm rinsing off the mask, I do some circular movements with my fingers to get rid of dead skin cells.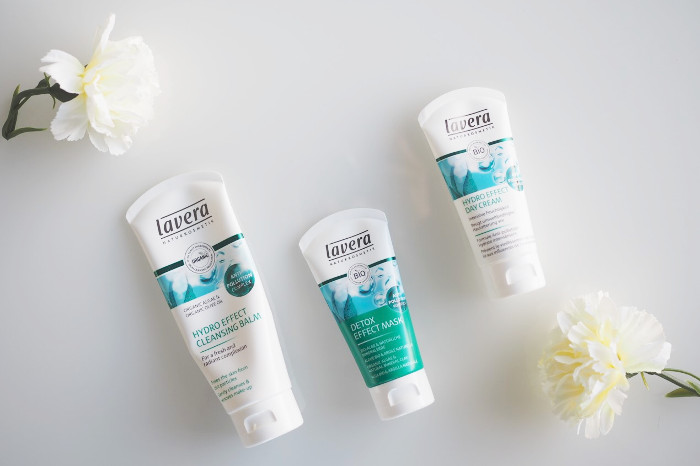 Have you heard of Lavera?