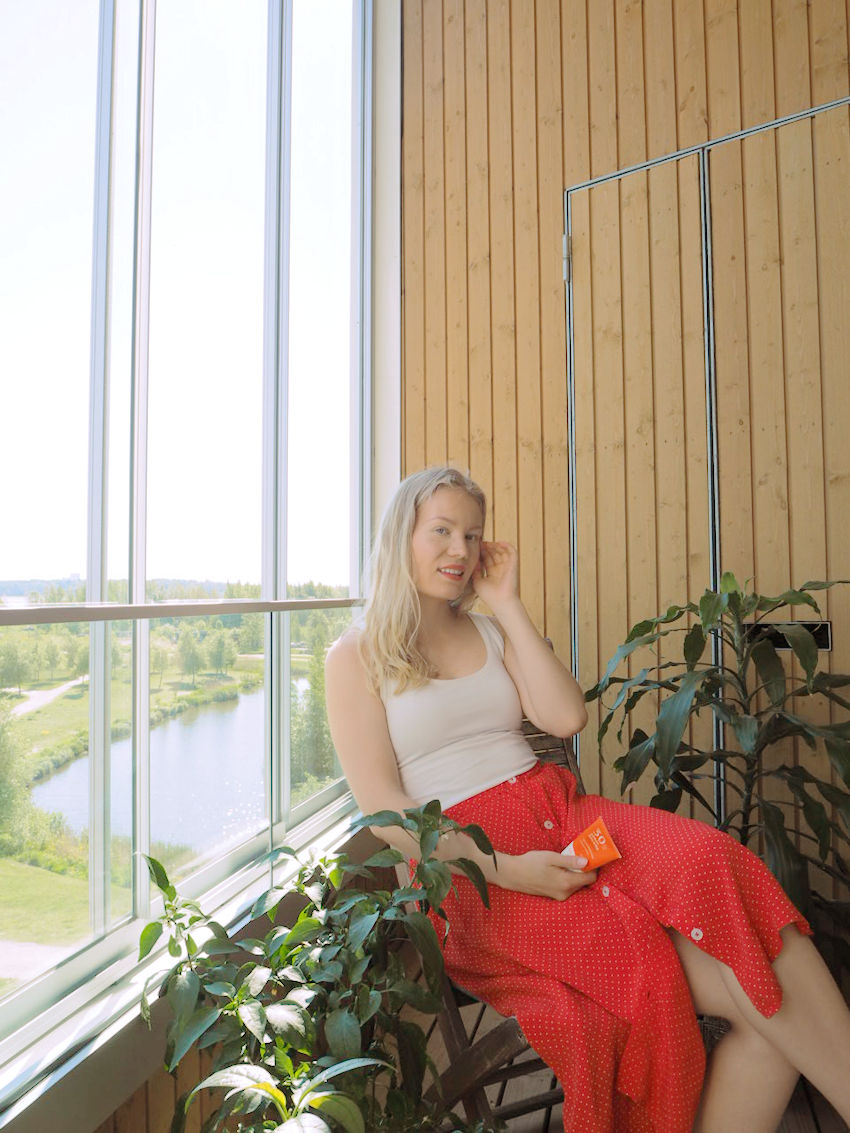 *adlink
I almost solely use natural sunscreens, also known as mineral sunscreens. A few years ago I made the decision to use more eco-friendly sun protection and every year the feeling of that just grows and grows. I think natural sunscreen is the best choice not only for the planet, but also for your skin. Why? Well, I'm gonna tell you five good reasons.
Mineral sunscreen reflects the sun's rays away from the skin using white pigments.
UV-filters used in natural sunscreens:
Zinc oxide and titanium dioxide

Chemical sunscreen absorbs the rays and turns them into thermal energy.
UV-filters used in chemical sunscreens:
Oxybenzone, octinoxate, octisalate, octocrylene, homosalate and avobenzone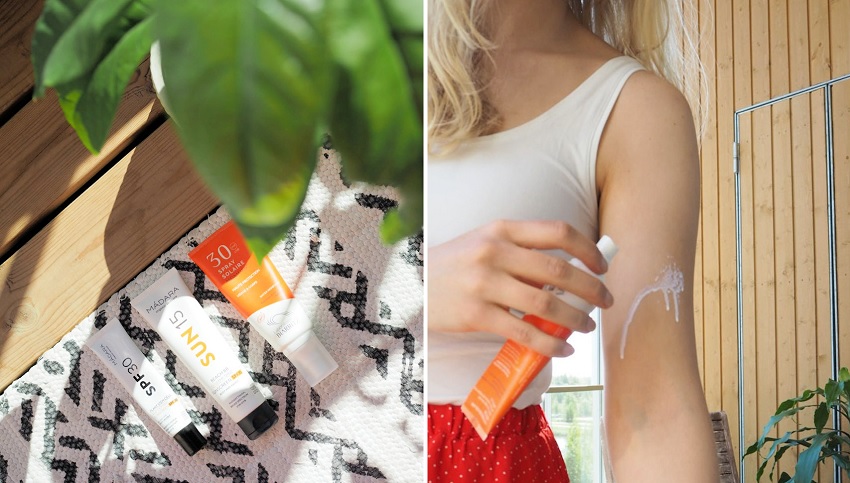 Why I choose to use natural sunscreen
1. Natural sunscreens offer widespread UV-protection and they're more effective than chemical ones.
This is based solely on my own experience. I have found that natural sunscreens tend to stay on my skin really well and therefore they offer better protection. The slightly sticky consistency, which is typical to natural sunscreens, is actually a good thing. It makes it lock onto the skin well. This also means you need to wash the sunscreen off your skin really well, but oil based makeup removers work great for that.
2. Chemical sunscreens are linked to health hazards.
This is actually scary. Studies show that some of the ingredients used in chemical sunscreens absorb into the skin and bloodstream, causing hormonal disruption and other health hazards. Titanium dioxide and zinc oxide are not known to absorb into the skin. Therefore they're much safer.
"In just two instances do we have enough safety information about ingredients to determine whether they're safe and effective: zinc oxide and titanium dioxide. For 12 other ingredients, the FDA has said there isn't enough data to determine whether they're safe." Source: ewg.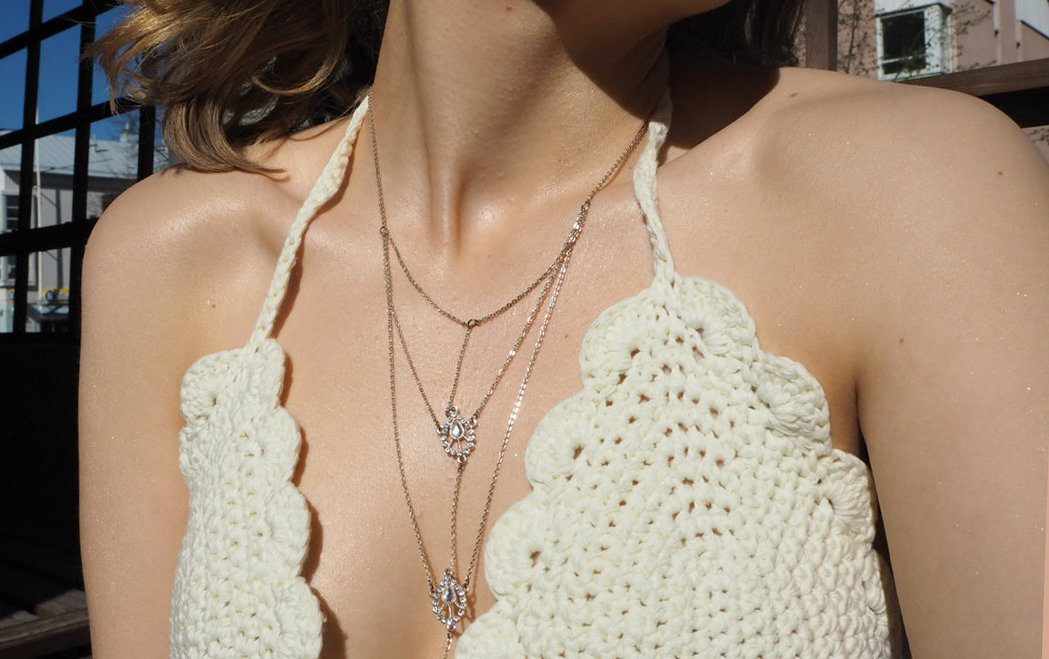 3. Natural sunscreens are more eco-friendly and don't harm our marine life.
Multiple studies have shown that chemical sunscreens are harmful to our marine life, causing coral reed bleaching, damage and deformation. Titanium dioxide and zinc oxide have not been found as harmful. Their nanoparticles can be harmful, but certified organic products don't contain them. So choosing a natural, eco-certified is my choice.  Source.
"Titanium dioxide and zinc oxide are considered biodegradable and safe, although mineral substances are by definition, non-biodegradable. In addition, the nanoparticle form of zinc oxide is now known to be toxic and not necessarily 'reef friendly'." Source: ICRI study.
4. Natural sunscreens are suitable for all skin types.
Zinc oxide and titanium dioxide are not known for causing skin allergies or irritation – whereas the most of the chemicals used in chemical sunscreens are known to cause skin irritation. Source.
5. Natural sunscreens offer a beautiful glow to the skin.
The sunscreens that I use give me a great glow and I'm all about that. I actually use Madara's SPF 30 sunscreen and their City CC SPF 15 all year round, because of the glowy skin finish. They act a my makeup products, which is why wearing them doesn't feel like such a task. They simply make my skin look a tiny bit better.
Now, if you already bought a chemical sunscreen, don't worry. You shouldn't stop using sunscreen, since the harm from the sun exceeds the potential risk of the chemicals. Most important thing is to wear a sunscreen. But I think it's good to know why a mineral sunscreen might be the safer choice.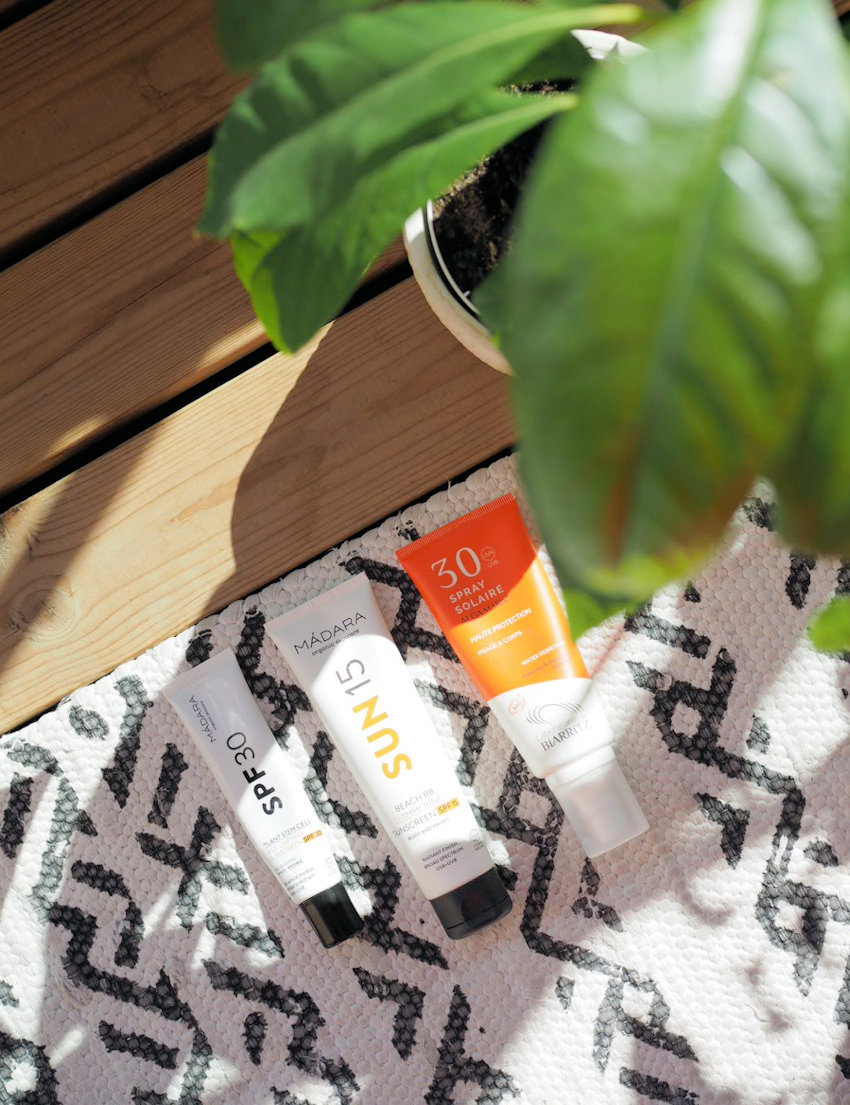 My favorite natural sunscreens
My favorite natural sunscreen brands are Madara and Alga Maris. These are the products that I use. I know the SPF number doesn't sound that high in some, but I didn't burn myself at all last year when I was using Madara's products! I really feel like the mineral UV filters work well for me. Also – I don't really sunbathe and I try to protect myself with clothes.
The three things I recommend actually are: staying in shade, wearing protective clothes and sunscreen.
I take my tan from self tanners. Best ones are listed here!
ALGA MARIS SPF30 Sunscreen Spray
Super lightweight and lightweight consistency. I was actually pretty amazed when I tried this! Also love the sweet coconut scent.
*MADARA SUN20 Weightless Sun Milk SPF20 (US, CA)
*MADARA SUN20 Weightless Sun Milk SPF20 (UK)
Your basic colorless sunscreen for the body. It has a milky consistency, which is easy to blend to the skin and it doesn't leave a white cast.
*MADARA SUN 15 Beach BB Shimmering Sunscreen SPF15 (US, CA)
*MADARA SUN 15 Beach BB Shimmering Sunscreen SPF15 (UK)
For special occasions I use this, since it contains some shimmer and tint to it. Perfect for my legs or decollete area!
*MADARA SPF 30 Plant Stem Cell Age-Defying Sunscreen For face (US, CA)
*MADARA SPF 30 Plant Stem Cell Age-Defying Sunscreen For Face (UK)
My go-to face sunscreen. This is also what I wear if I'm staying in the sun for a longer period of time. It has a tiny amount of tint to it, which is genius, because it doesn't leave a white cast. I love the subtle glow that this product gives me!
*Madara City CC SPF 15 (US, CA)
*Madara City CC SPF 15(UK)
This has been my go-to base product for forever and it's especially good for fall/winter/spring, since the SPF is lower. It evens out my skintone and leaves a natural glow to my skin. I adore this!
I have full reviews on the Madara products here!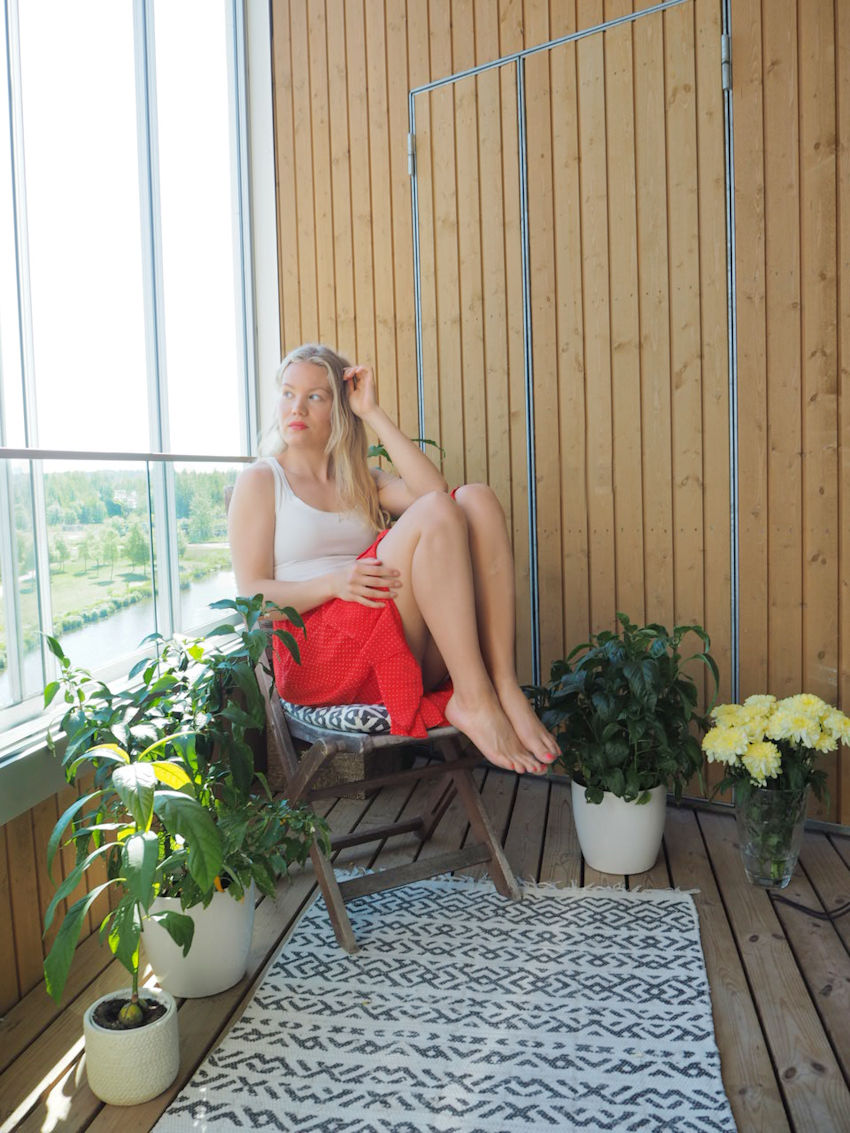 What is your opinion on this whole sunscreen thing? I know there needs to be more studies, but it doesn't look promising for chemical UV-filters. Do you wear chemical sunscreens or do you opt for natural ones?