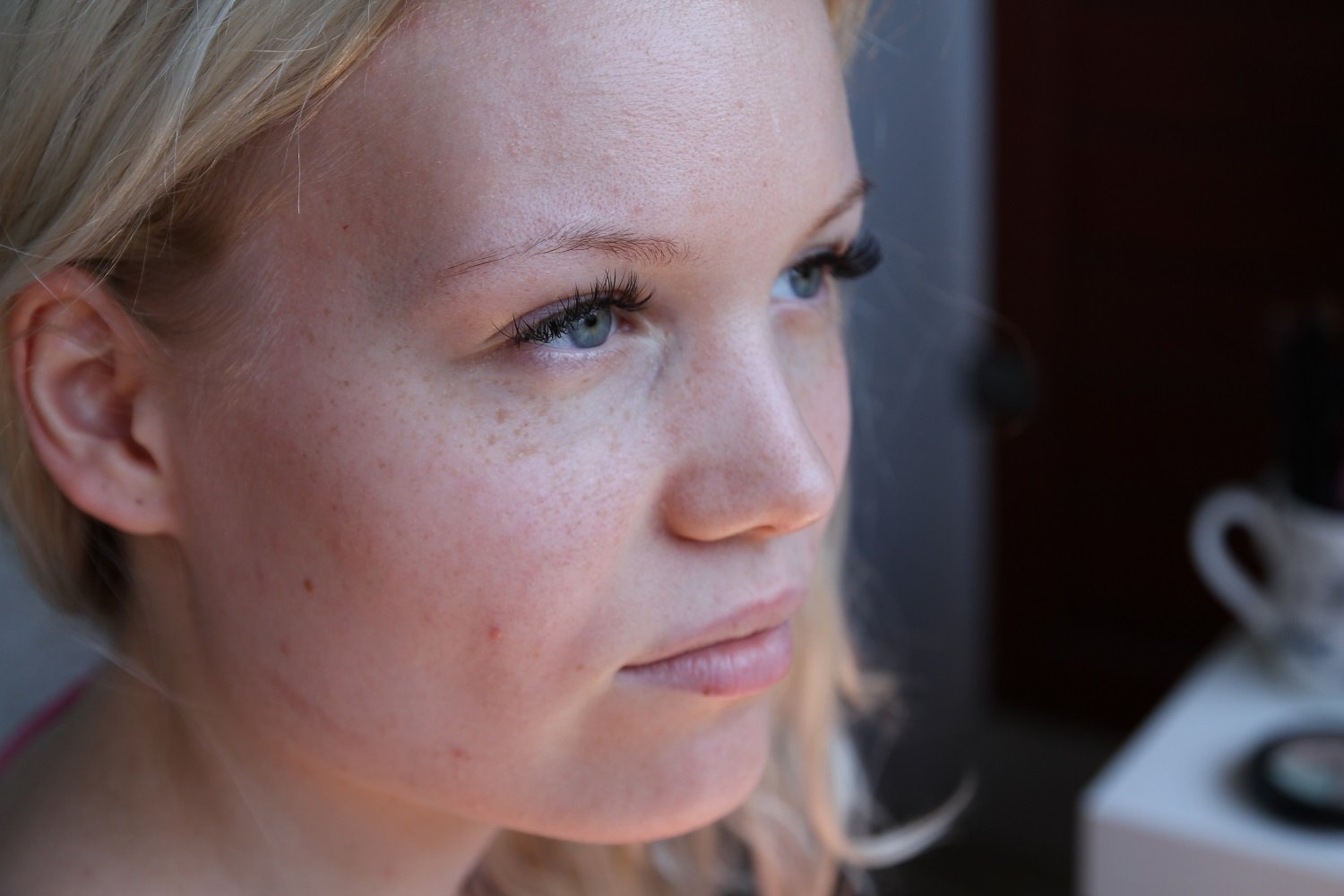 The skin around eyes demand care just like the rest of our face. Actually it demands even more 'cause the skin there is thinner and more sensitive. Especially for heavy makeup users it's the area that takes up the most of the products: primer, eye shadow, liner, mascara, fake lashes, concealer, another concealer.. etc.  Also – I have to confess that sometimes I use a heavy hand when removing my eye makeup when I know I shouldn't use any force in the area.
So how should you take care of that skin area? It's really quite simple.
Use an eye makeup remover. Clean your eye area with a cleanser that suits eyes. Using the same product for face and eyes you only cause unnecessary burn and abrasion to the skin. There are 3-1 cleansers out there but as well as they work they irritate your eyes – at least that's the case with my sensitive eyes. So remove your makeup using a gentle cleanser! I'm still looking for the perfect eye makeup remover but lately I've been using Decleor's Aroma Cleanse Waterproof Cleanser and just coconut oil.

2. Use an eye cream. Moisturize using a cream specifically made for that. Usually eye cream are more lightweight than the lotions made for face. They're also suitable for sensitive skin and they don't irritate eyes. Take this from someone (me) who's tried a face lotion around their eyes – never again! Just buy the eye cream.

+ If you want your eye cream to be extra refreshing store it in the fridge. You can also try cold spoons. Cold helps with the puffiness.

+ Massage helps with the puffiness and is a lovely way to pamper yourself. Instructions.
You should get an eye cream as soon as you start wearing makeup. Maybe even sooner if you suffer from dark circles, puffiness or dryness. There are lightweight gels for young skin that help with the puffiness. Mature skin needs more and a rich cream may be a better choice. I have always loved gels so these recommendations are mostly them.
The prices are directional. That's what they cost in Finland.
Lumene Arctic Aqua Deep Moisture Eye Gel 15 ml / 9,40 € Lightweight / For young skin
This was my first eye cream ever and it was a great choice for that. It's lightweight, refreshing and moisturizing. Edit: I'm not sure if it's sold anymore in that name. It may be Lähde Pure Dew Drops  (19.90€) now.
Clarins Eye Contour Gel 20 ml/ 30-40€  Lightweight yet effective / For young & mature skin / Luxury
This is a light gel yet it's really long lasting and moisturizing. Clarins is more of a luxury brand but this product comes in a basic white tube which is the only downside to this.
Missha Super Aqua Ultra Water-Full 30ml / 21,90€ / Best price-quality ratio / Gel-cream /  *Pr-sample
One of the most effective eye gels I've tried. This is a gel-cream which makes it more efficient than those mentioned above. It's price-quality ratio is great. Usually eye creams come in a small jar but this is nearly the size of a face cream! This makes the skin silky smooth and works great under makeup too.
EkoPharma Herukka Eye Cream 15ml / 30€ Organic & professional cosmetics
I've tried both the Raspberry and the Blackcurrant lines from EkoPharma. Raspberry is moisturizing and Blackcurrant is for sensitive skin. The Raspberry eye gel did irritate my eyes a bit but the blackcurrant lotion works just great. It's a great moisturizer and it leaves my skin soft. The best thing about it is of course it being organic cosmetics. It's a bit pricey though compared to Missha's. Half the size yet the price is higher.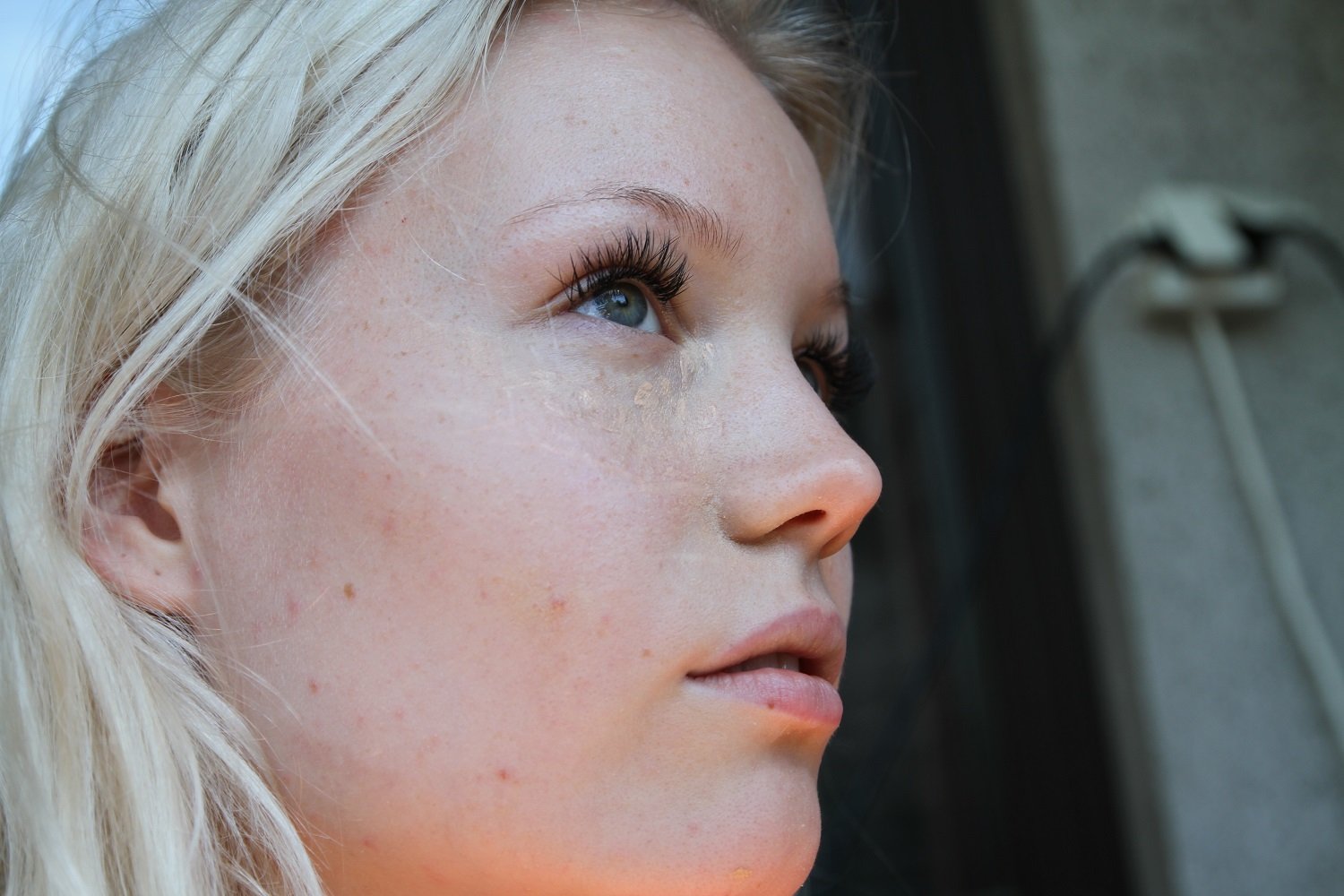 Now is the time to share your favorite product recommendations or tips to taking care of your eyes! What's the best eye makeup remover? What about eye creams? Does anyone use eye masks?
Photos Inka Lähteenaro