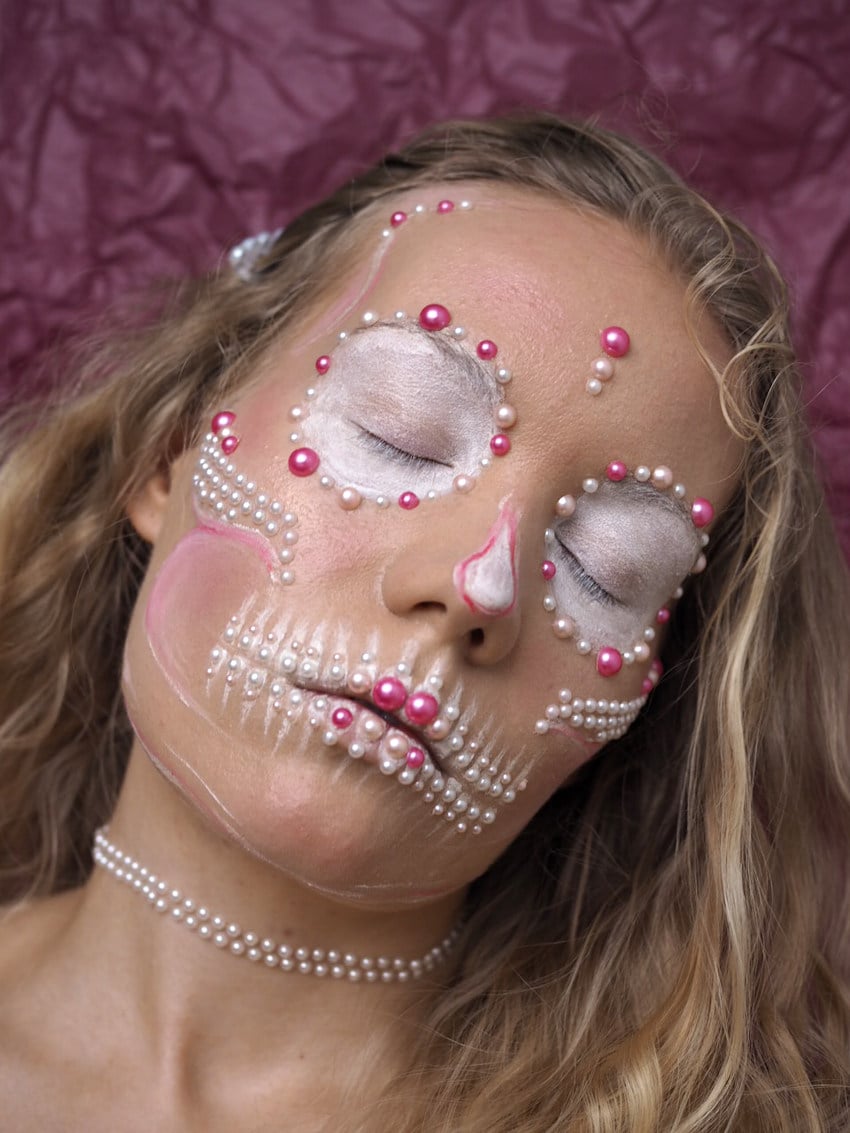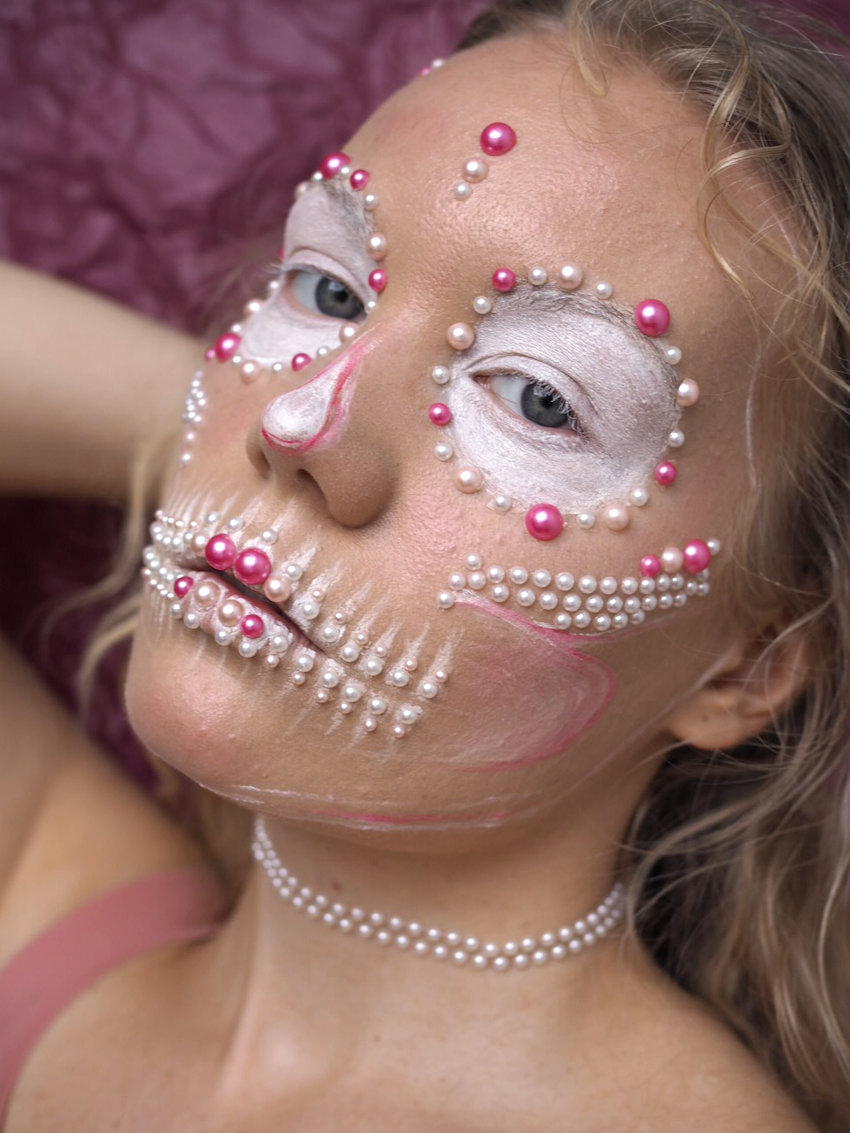 *adlink
Easy pearl skull Halloween makeup tutorial.
I'd like to say this white pink pearl skull created itself.  In reality I struggled with it for over two hours and almost quit a few times, but my sister pushed me to keep going. I just tried to go with the flow and added things here and there. I wanted to keep it light and pretty, even if it is a skull. In the end, it turned out really nice. So my point is: keep going and trust the process!
Pearl skulls are beautiful and I definitely want to do one in the future as well. But in all honesty: pearls require patience. I basically glued each pearl one by one (because the stickers didn't stick). But the result is worth it.
Anyway – here is my tutorial for this easy pearl skull!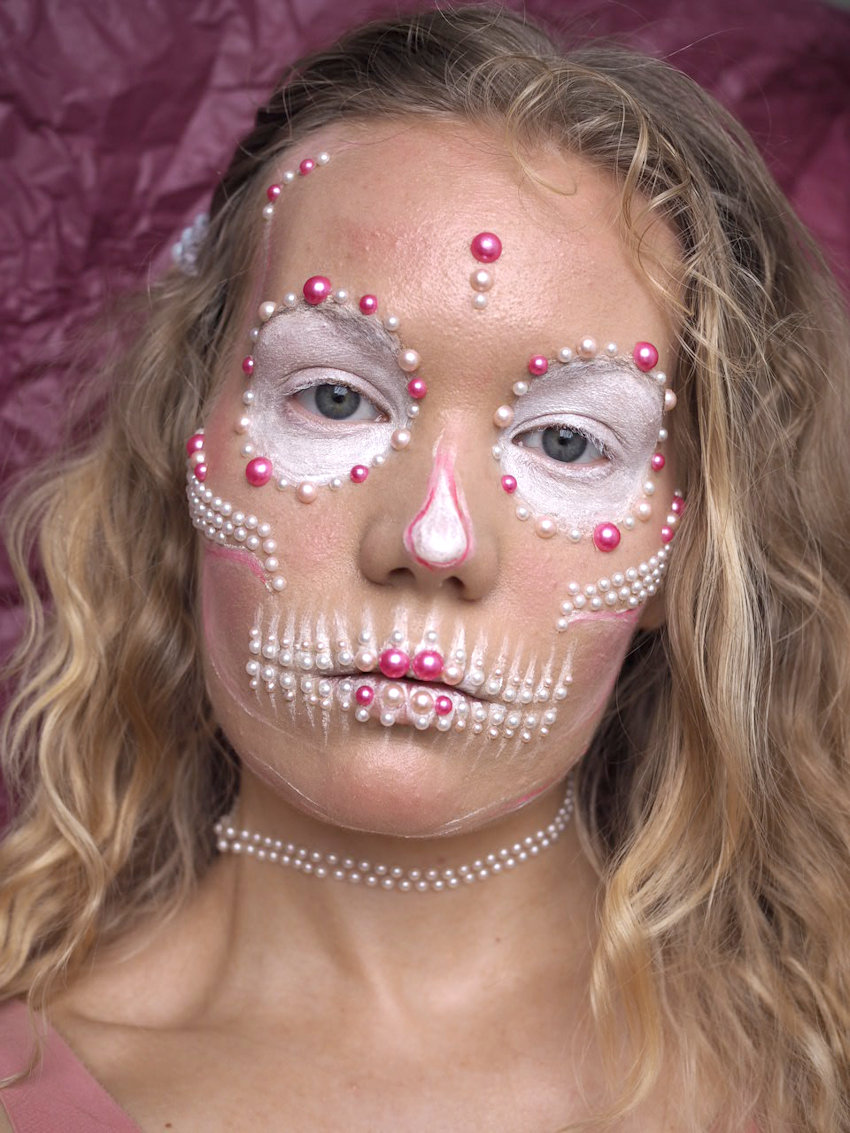 Easy pearl skull halloween makeup tutorial
Here are the step by step photos and written instructions for creating this pearl skull. All the products are listed at the end of this post.

Apply a light reflecting primer all over your face. Bonus, if the primer has a pearly shade to it. Then apply a full coverage foundation all over the face. After that highlight your face – at least your cheekbones. A cool toned/pearl highlighter is perfect for this look. I would also suggest adding a lot of pink blush at this point! I applied blush only in the end, but it did look really nice, so I recommend doing it right in the beginning. You can add blush on your cheeks, nose, chin and forehead.
Start sketching out the skull with white face paint. I also did some extra brush strokes here and there (on my nose, chin etc).
Finally – add your pearls one by one. And that's it! Finish off the look with some pearl accessories.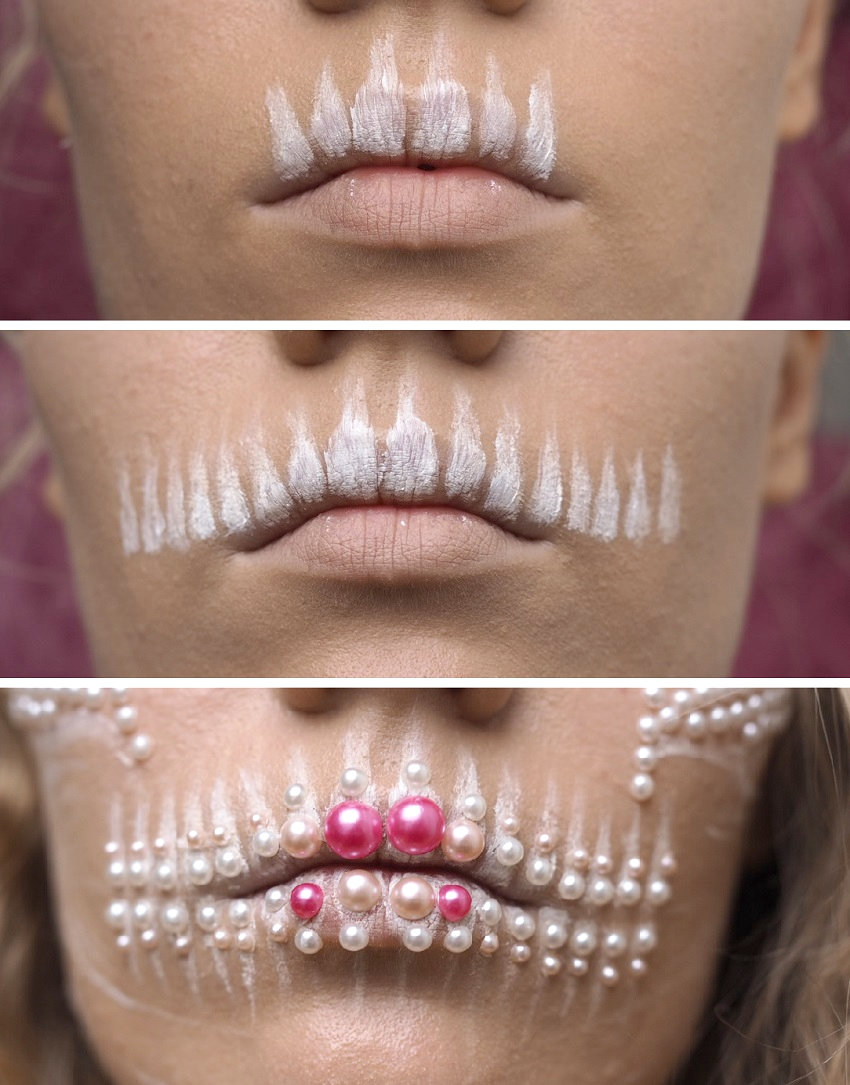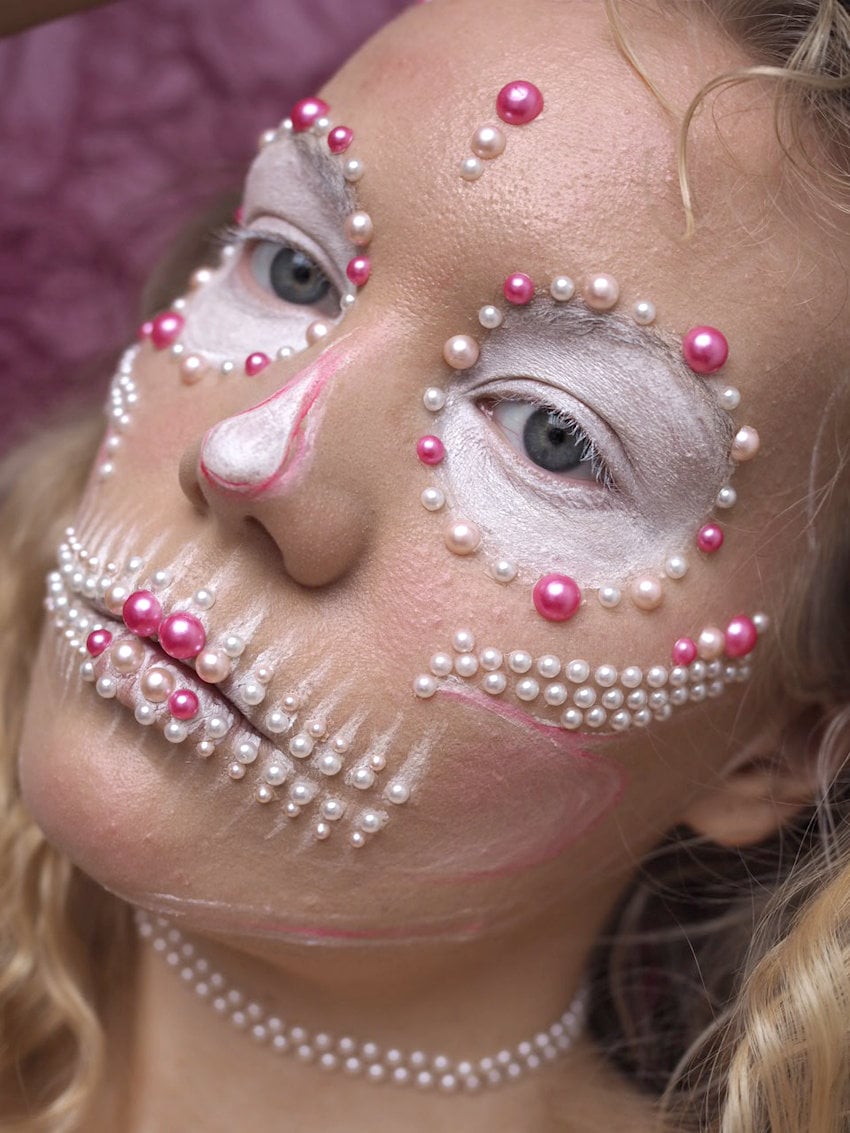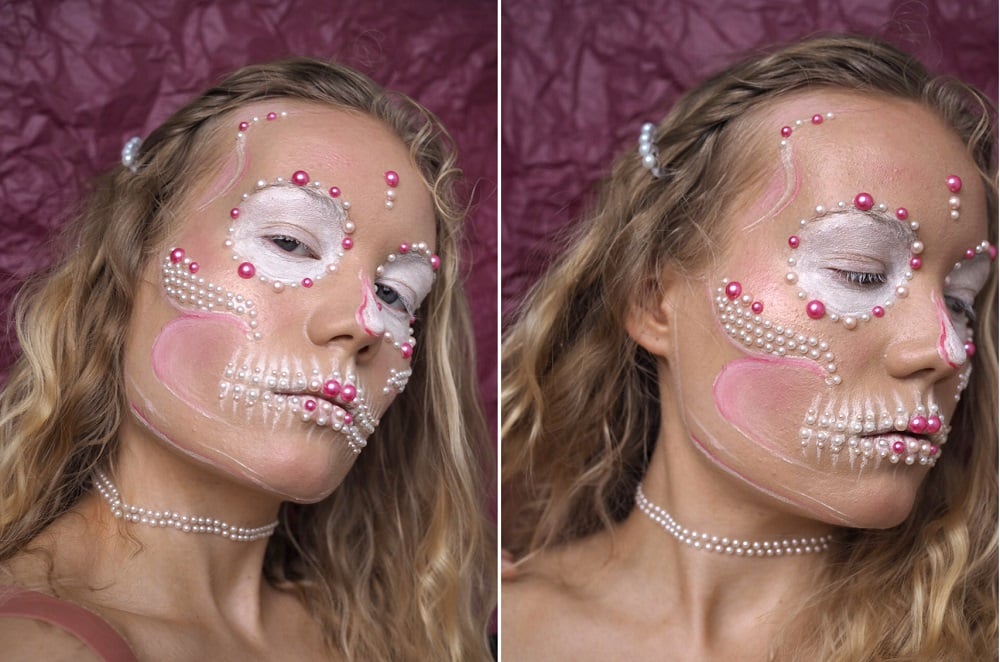 The most important things for this look are basically just face paints (or you could use a white pencil like *NYX Jumbo Eye Pencil in Milk), glue and pearls (or pearl stickers).
If you're extra like I am, you also need light reflecting primer, a full coverage foundation, a highlighter and a blush.
PRODUCTS
*beautyblender opal essence primer
*Estee Lauder's Double Wear
*Milani Baked Blush, Bella Rosa
*Becca Cosmetics Prismatic Amethyst Highlight
*Face paint set with brushes
*Face pearl stickers