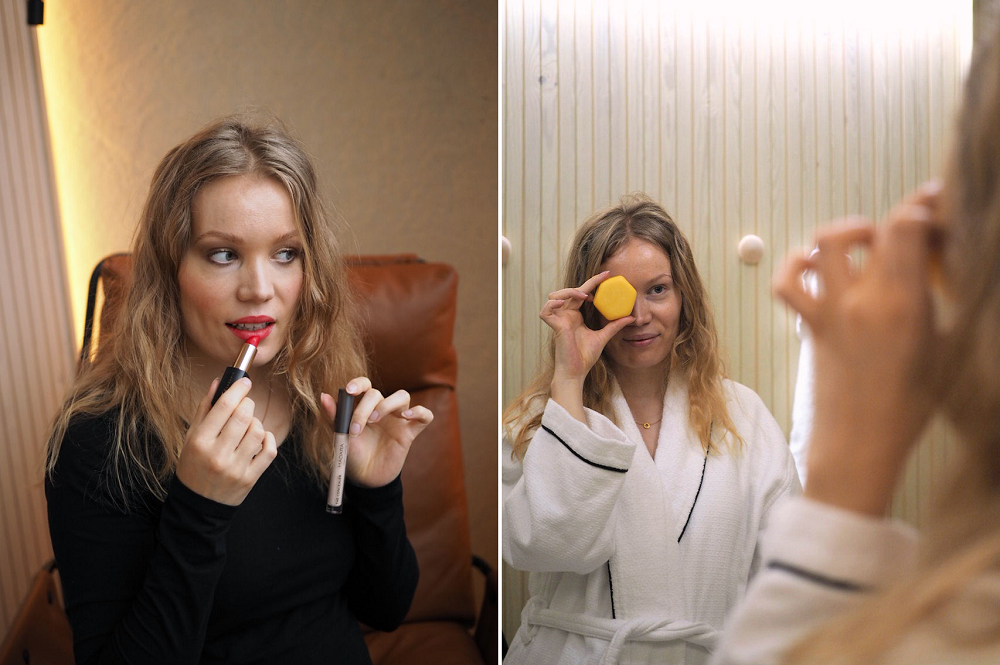 Ad: House of Organic
*adlink
As thirty keeps getting closer, I'm pregnant and winter is doing its tricks on my skin, it's even more important to focus on hydration and gentle products. I've switched to a very gentle face wash and I have made sure to add lots of good natural oils in my routine. I've actually noticed getting the best results by treating my skin gentler – skipping any harsh treatments – while still using effective products.
I am so excited to share with you my ultimate favorite skincare products for sensitive combination skin. I also listed some winter makeup favorites. These products are something I repurchase and use all the time and, well, can't live without. As they're all gentle and hydrating, they work pretty universally for most skin types.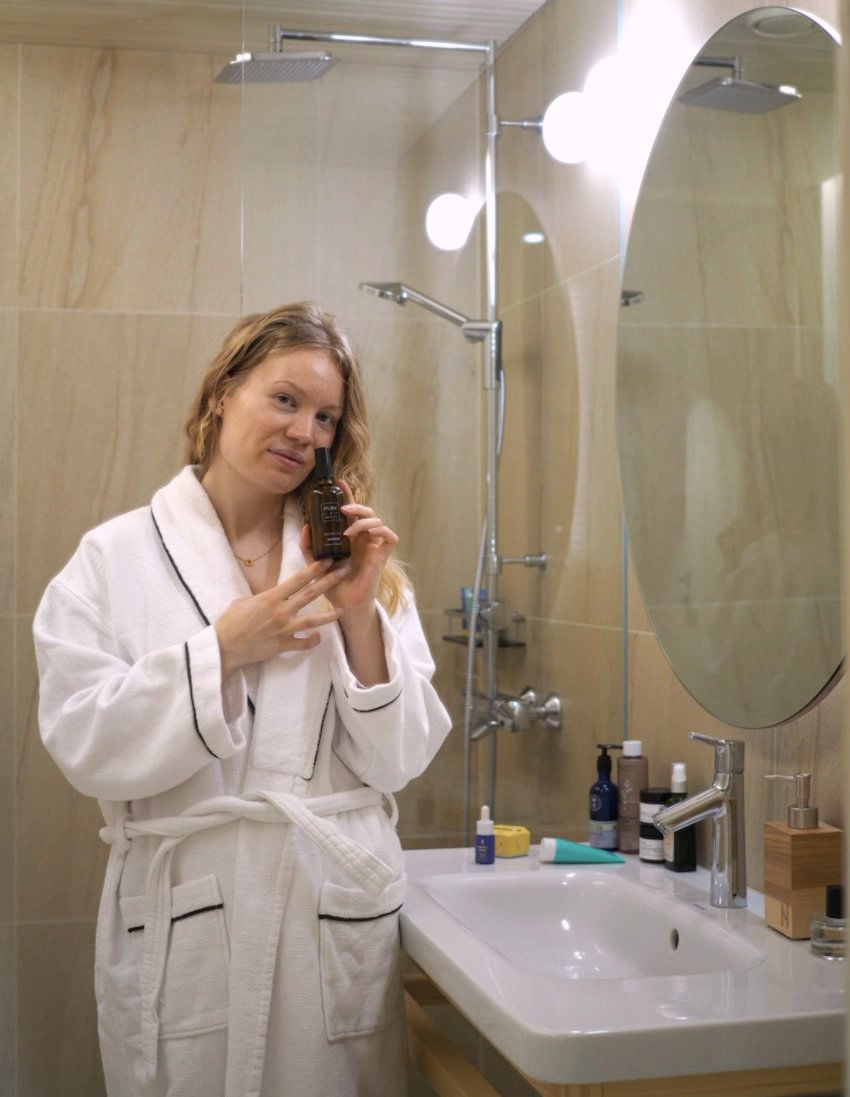 The best products for sensitive combination skin
If you have noticed your skin feeling dry after shower, there's redness on your cheeks or overall you're looking to even out your skin tone – check out these star products.
I'm also happy to say that all of these products are on sale this week! I was honored to choose my favorite products to be on sale on House of Organic's sale days, which just started.
*House of Organic's natural beauty sale days are celebrated on 10-14.11.21. You can shop different deals on each day and use the code YHDISTÄ to get all the products packed into one package and get free postage!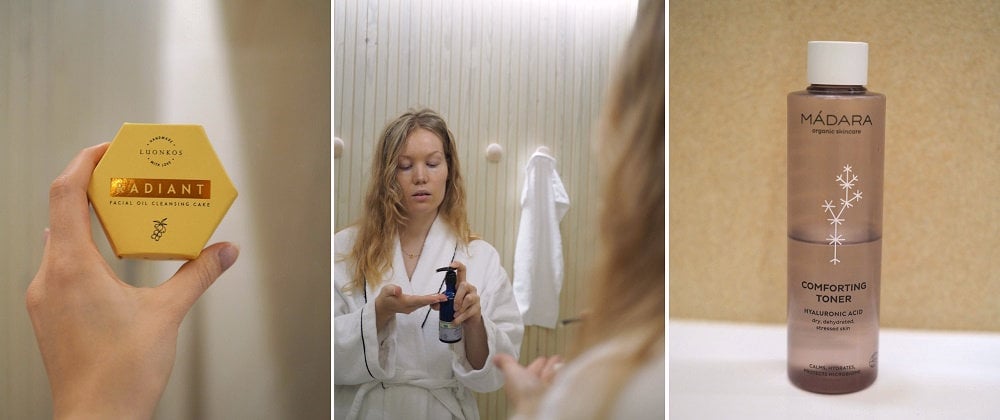 Skincare basics for dry combination skin
*Luonkos Radiant Oil Cleansing  23€ on Sunday (normally 29,90€)
If you wear makeup, the first step in your routine should be an oil cleanser. Luonkos Radiant oil cleansing cake is a wonderful product, that gently soaks off the makeup while giving the lovely benefits of natural oils to my skin. My skin feels soft and pampered after using this – and even heavy makeup is gone. Special points for minimal eco packaging.
*Neal's Yard Remedies Orange Flower Face Wash  18€ on Saturday (normally 23,90€)
Switching to a gentle milky cleanser has been a game changer for my skin. Before, I had noticed my skin feeling tight and a bit dry after cleansing. I used to use gel washes, which work for my skin in summer.  Neal's Yard Remedies Orange Flower Wash feels nourishing and dreamy on the skin, while cleansing any remaining makeup, dirt and sweat off. If there's one product you change this winter, let it be this!
*Madara Comforting Toner 15€ on Thursday (normally 19,90€)
Is it too much to say this toner has saved my skin? I guess not, because this truly should be on everyone's shelf. Madara's Comforting toner balances the pH of the skin after cleansing, while giving lots of hydration with the help of hyaluronic acid. Chamomile extract and cornflower extract calm down the skin. I used to have so much more redness and dryness, but after switching to this product I've seen a clear change.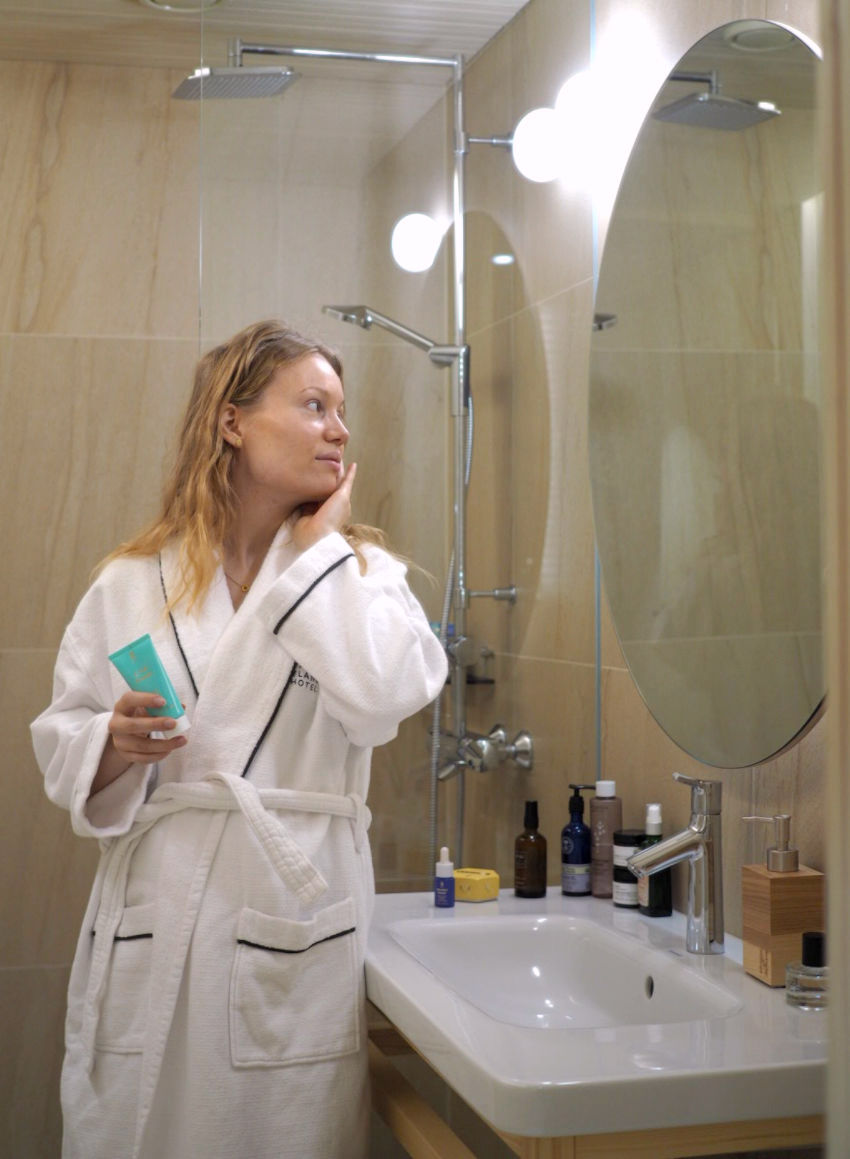 *BYBI Beauty C-Caf Cream 28€ on Saturday (normally 37,90€)
It's surprisingly difficult to find good moisturizers for combination skin. But here's one! Bybi's C-Caf Cream is a wonderful lightweight (but not too light!) moisturizer, that works perfectly under makeup too. It brightens the skin with Vitamin C and Caffeine. This also contains the popular ingredient called Squalane, which is a great antioxidant and a moisturizing agent.
*Pure Beauty Arganöljy 19€ on Sunday (normally 24,90€)
In the evening I mix a pump of this oil to my lotion. Argan oil is the queen of oils, because it suits mature, dry or even acne-skin. This is one of the best products for acne scars as well. I've used Pure Beauty's argan oil the most, because it's odourless, lasting and good quality.
As for my lips, the best natural lip balm I've found is *Hurraw! moon balm (4€ on Friday). Sixth year in the row, this is why my lips are (mostly) never dry.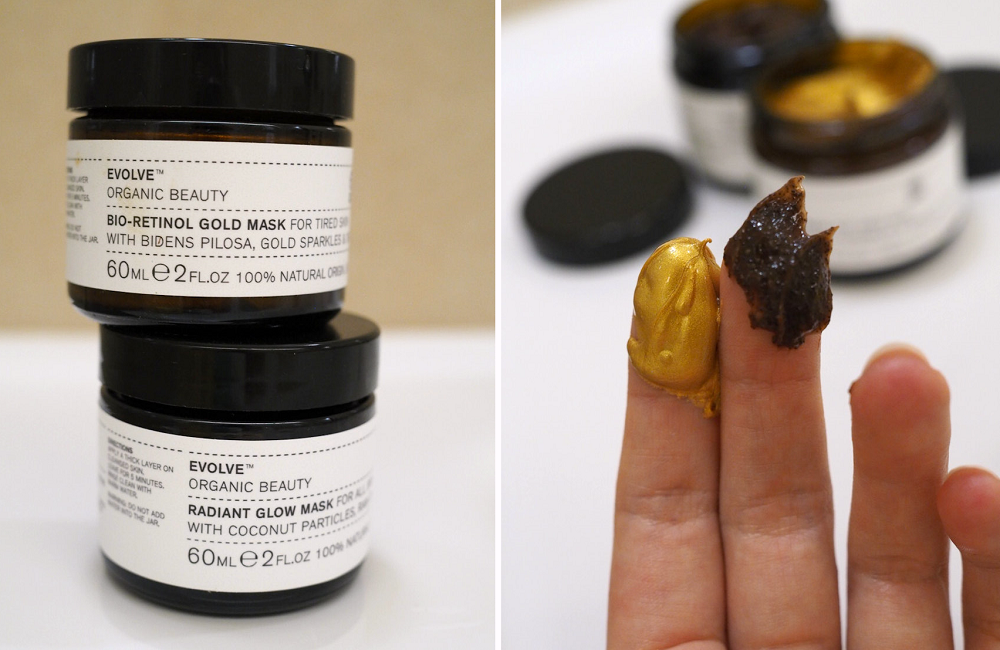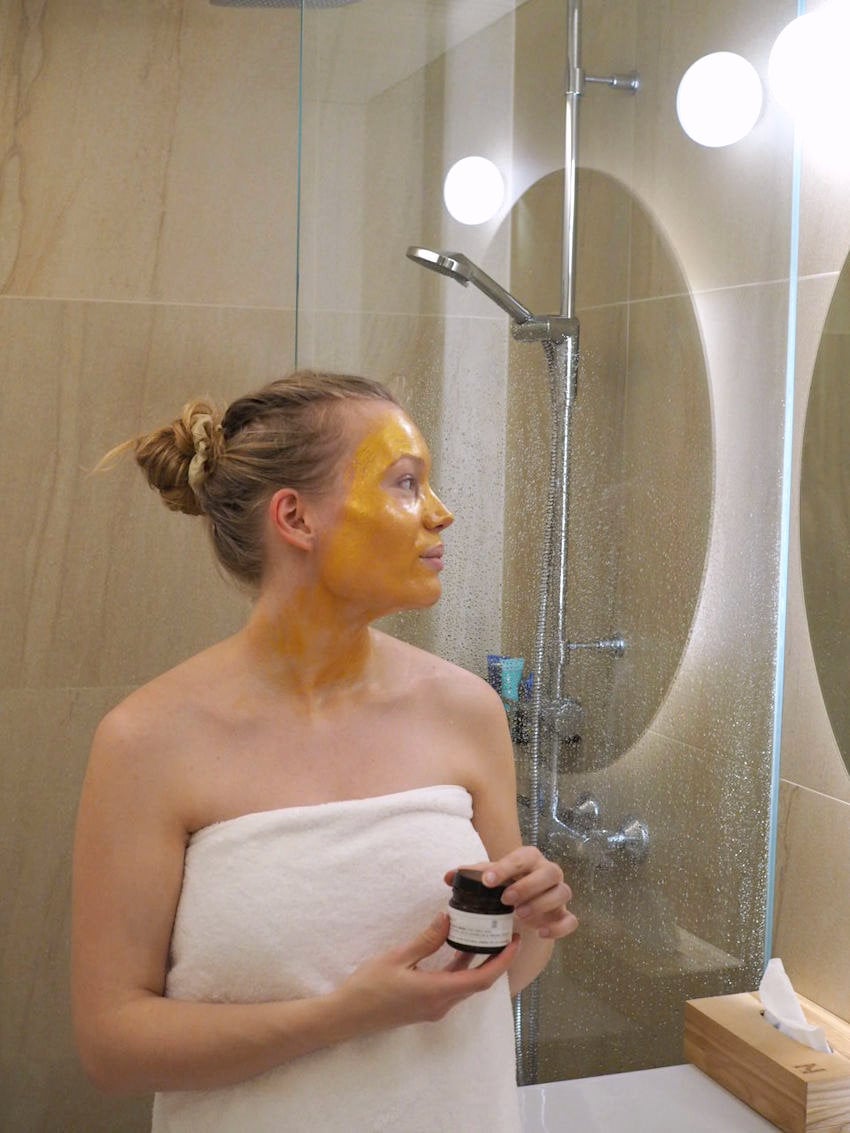 Special picks for dry combination skin
*BYBI Beauty Bakuchiol Booster 19€ on Friday (normally 17,90€)
You've probably heard of Bakuchiol by now, but if you haven't, it's the next best thing to retinol. Actually, it's better. This natural plant-based miracle ingredient works just like retinol, without irritating the skin. Because even though there are actual studies on the anti-ageing properties of retinol, it's not that suitable for many skin types. I personally haven't been able to use retinol products – before this! I love to add a drop or two of bakuchiol booster to my lotion in the evening.  You see the benefits of this more in the long run, but I notice my skin being smoother while using this product.
*Evolve Beauty Radiant Glow Mask  15€ on Thursday (normally 22,90€)
This mask is something I always need to have stocked. It's such a miracle product, that makes my skin baby smooth, radiant and even. If there's a big day coming and I want my skin looking at its best, I use this mask. This mask is 2-in-1, so it exfoliates your skin with coconut shell powder, while pampering it with almond oil and raw cacao powder.
P.S. I have written a whole post about it here.
*Evolve Beauty Bio Retinol Gold Mask  25€ on Thursday (normally 34,90€)
If there's ever been a royal face mask, it's this. Whereas the radiant glow mask exfoliates the skin and reveals a brand new skin underneath, this gold mask nourishes and tackles signs of ageing. Kaolin also gently deep cleanses. It contains argan oil (my favorite oil!),  and bio-retinol from Bidens Pilosa plant. My skin feels bright, nourished and firm after using this mask.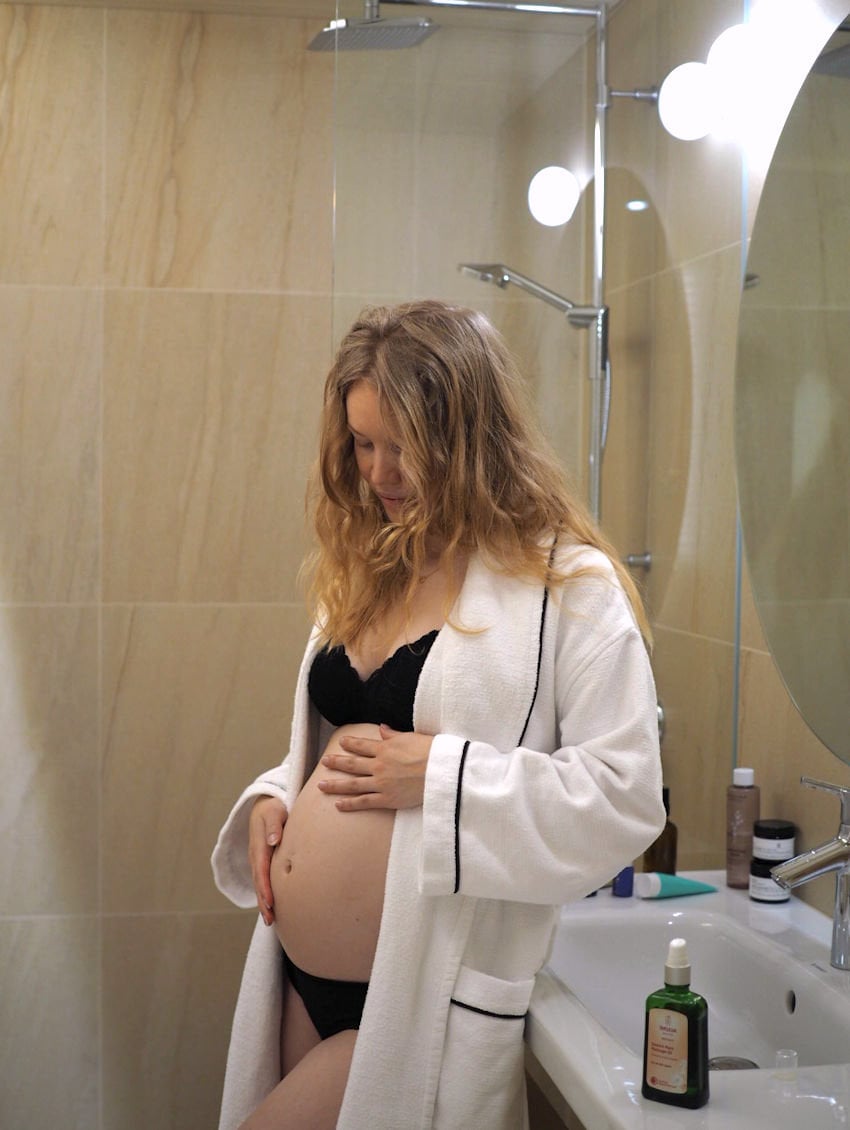 *Weleda Stretch Mark Massage Oil  22€ on Sunday (normally 27,90€)
Throughout my pregnancy, I've used Weleda's body oils. I like the essential oils in them. You can't prevent stretch marks from happening just by moisturizing your skin, but it does help with the itching and keeps the skin elastic – at least on the outside. (We'll see how I feel about this after my pregnancy and if I do or don't end up with stretch marks. So far my skin has made it through.) I've really started to embrace these daily oil rituals. It's a great time to bond with the baby and thank my body for the big task its handling.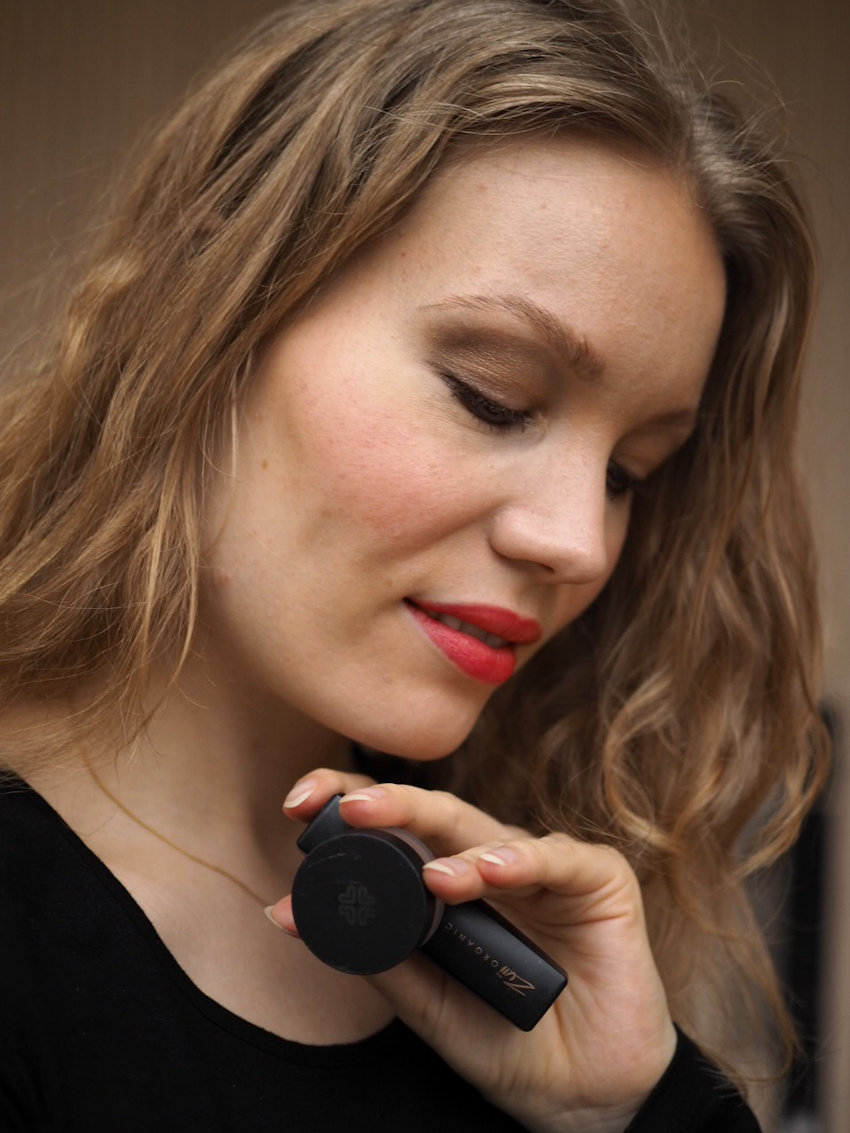 Winter makeup favorites
Makeup can – and is – the continuum of your skincare. You know I have a special spot in my heart for natural makeup. There's just something about getting the benefits of natural oils and extracts, while still getting the same results than synthetic makeup.
Most of these makeup products are on sale on Wednesday!
*Lily Lolo's mineral makeup base belongs on my list of best "foundations". It just works whether it's acne you want to hide or dryness you'll battling. Even though it's a powder product, mineral makeup melts on the skin and looks very natural. I also love *Lily Lolo loose mineral eyeshadows. They're super reflective so just one color on the eye makes a whole look.
Mineral makeup base 15€ on Sunday.
Mineral eyeshadows 9€ on Wednesday.
In winter the eye are also tends to get dry and for that the best solution is a hydrating and lightweight concealer. *Madara's Luminous Perfecting Concealer is one of the best.
Concealer 18€ on Wednesday.
As for the perfect winter powder, *Zuii Lux Finishing Powder gets the award. It feels soft and satin-like on the skin, definitely not dry. Make sure to also check out Zuii's Lux lipsticks – they're super pigmented and comfortable on the lips.
Zuii Lux powder 29€  &  Zuii Lux lipstick 22€ on Wednesday.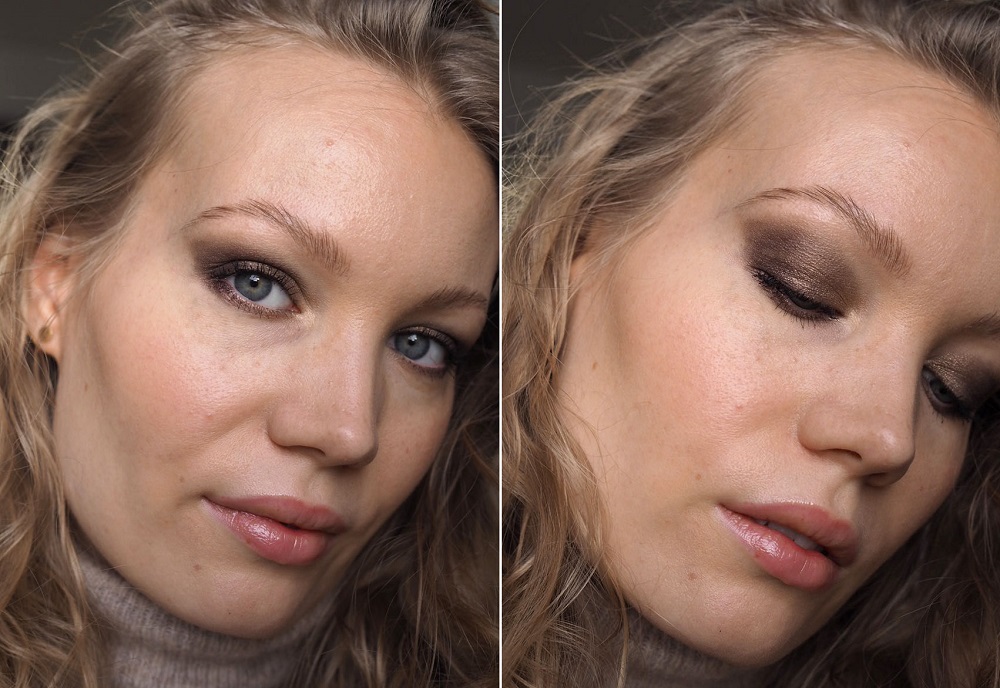 Natural perfumes by Unique Beauty
These past years my nose (and head) has gotten really sensitive to synthetic scents and I haven't used a perfume in years. And oh how I've missed spraying my signature scent before hurrying out the door! Perfumes are definitely a luxury product, one that you use just for yourself to enjoy the uplifting feeling the scent gives you.
*Unique Beauty's Hygge is a sweet vanilla -based scent, that has a fruity twist from raspberry, plus cherry and violet flowers. It's truly such a unique scent, one that is not too overwhelming or too mild. I love vanilla, but some natural vanilla scents are too heavy and musky. Hygge manages to be fresh. It just makes me smile – it's the scent I've been looking for for a long time.
If you haven't been able to use perfumes, but still miss them – perhaps try a natural one? Based on my experience they're much more lighter, while still giving out a nice scent. Unique Beauty also sell smaller versions, if you want to try samples first to find the perfect match for you.
Hygge only 48€ on Friday (normally 69,90€).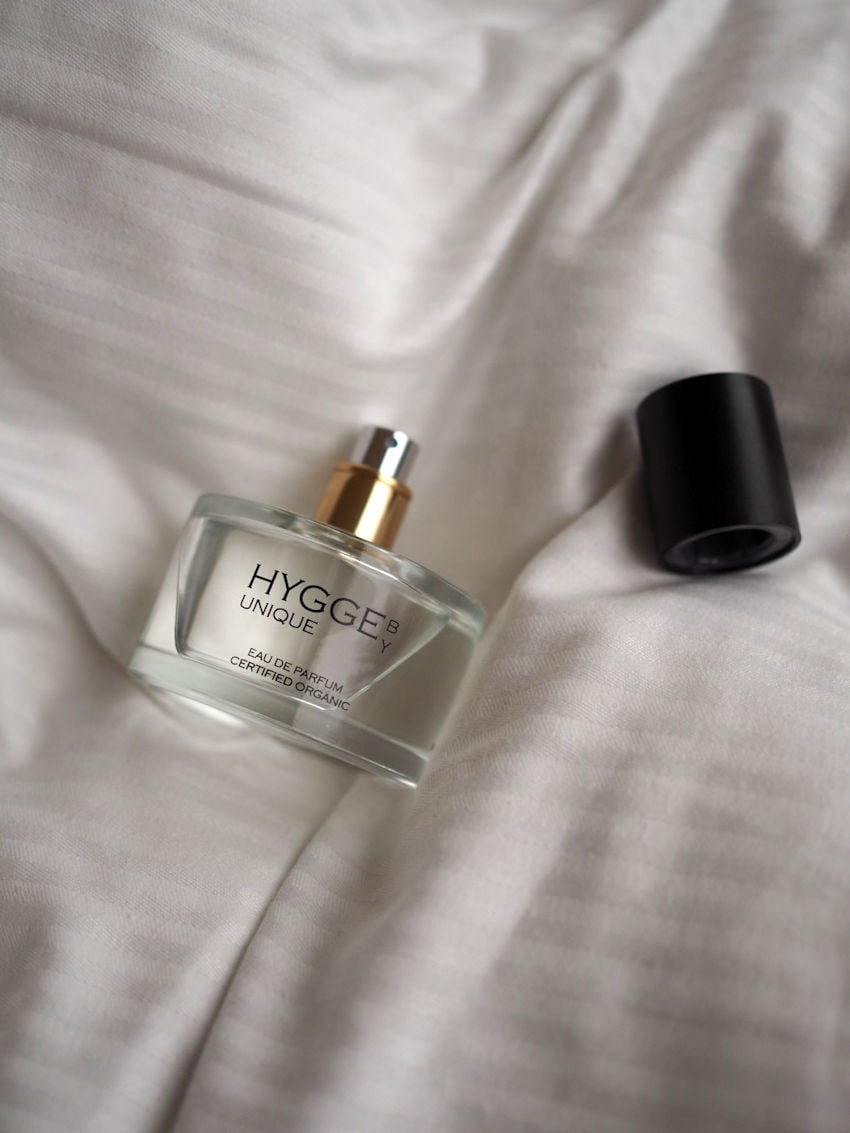 So – there's some of my holy grail products!
If you're in need of some new beauty products (or maybe a Christmas gift for someone special?), now is a great time to shop with a discount. Make sure to use the code 'Yhdistä', so you can shop different deals on each day and get everything into one package with free postage.